Instagram is our favorite social media platform, so we've launched a series to showcase some of our favorite Orlando Instagrammers. Each month we'll choose a different local digital storyteller to feature. We love following them and we hope you will too!
In addition to an Instagram feed we love, Whitney Gonzalez's blog, CityWhit.com, is one of our favorites to read and we thought she'd be the perfect addition to our ongoing Instagram series! Whether she's blogging about travel, beauty, or pregnancy loss, Whitney takes her readers into her life in an honest, refreshing manner. A frequent theme on her social media is exploring outdoors and being active. For this month's feature, we asked Whitney to list her favorite dates to enjoy in the beautiful Orlando outdoors. Check our her recommendations below.
Florida Springs via Kayak
The upstream paddling and constant knocking on one another's paddles is worth it for the the beauty you'll witness kayaking on Flordia's springs. My favorite to explore are Wekiva and Rainbow Springs.
SunRail Hopping
SunRail is a neat way to head to date night. Ride to Winter Park for some delicious food at Luma on Park and some to-die-for gelato at Peterbrooke Chocolatier. Hop over to Historic Downtown Kissimmee for a sunset stroll along Lake Toho and live music at 3 Sisters Speakeasy.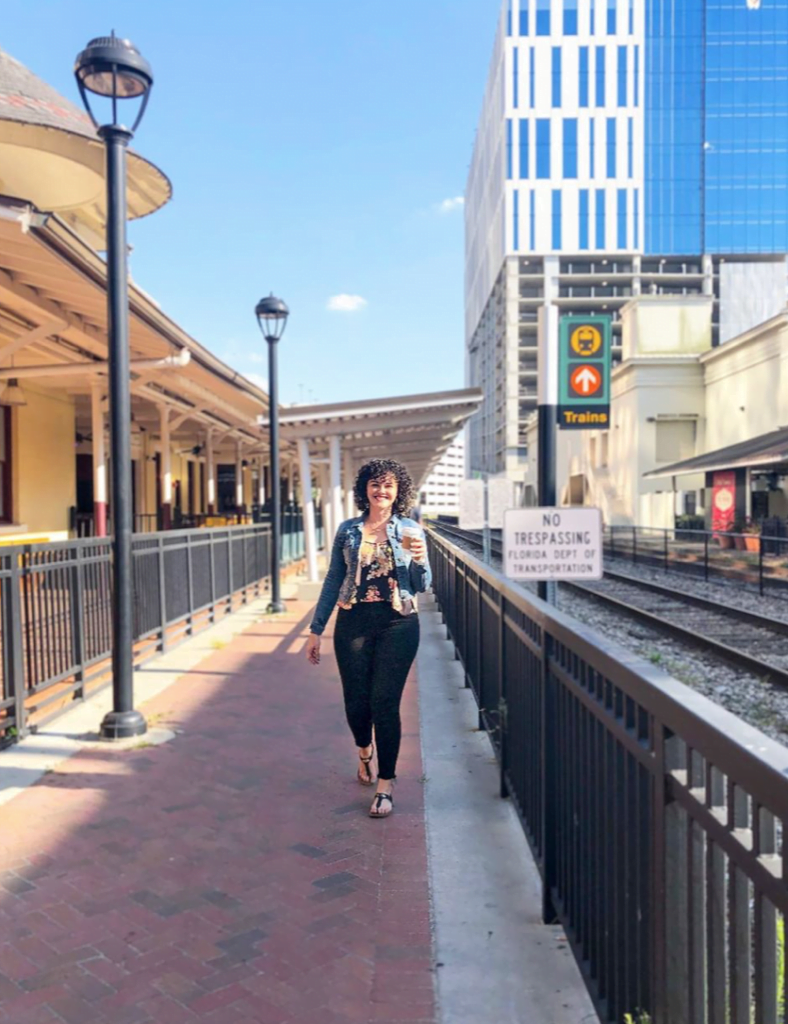 Hyatt Regency Orlando Pool
Down for a daycation? The pool at Hyatt Regency Orlando on International Drive is one of my favorite retreats. I recommend a poolside lunch and piña colada followed by some relaxing sunbathing, running through the pool's waterfall and of course, racing down the slide.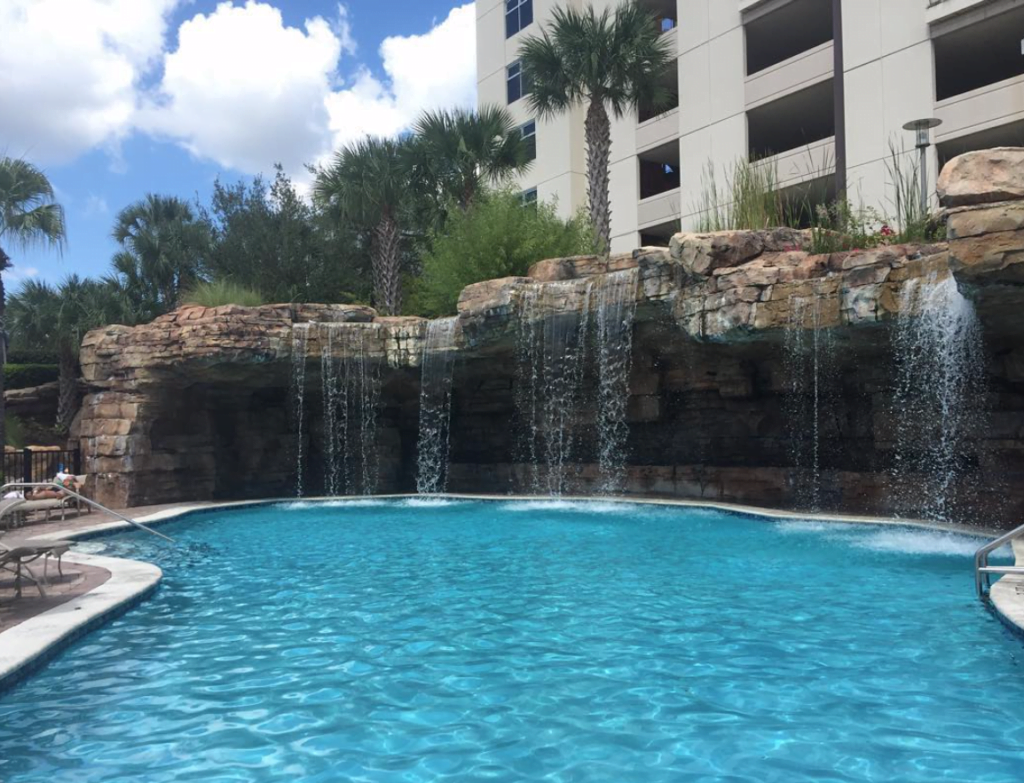 Lake Eola
From swans to swan boats and a farmer's market, Orlando's favorite sinkhole is a great spot for a date. Bring your pup along and enjoy a brew at World of Beer while gazing at the gorgeous fountain. If you prefer a picnic, grab a PubSub and enjoy some people watching. Swan boat rentals are $15 for 30 minutes, and are a must-do Orlando activity!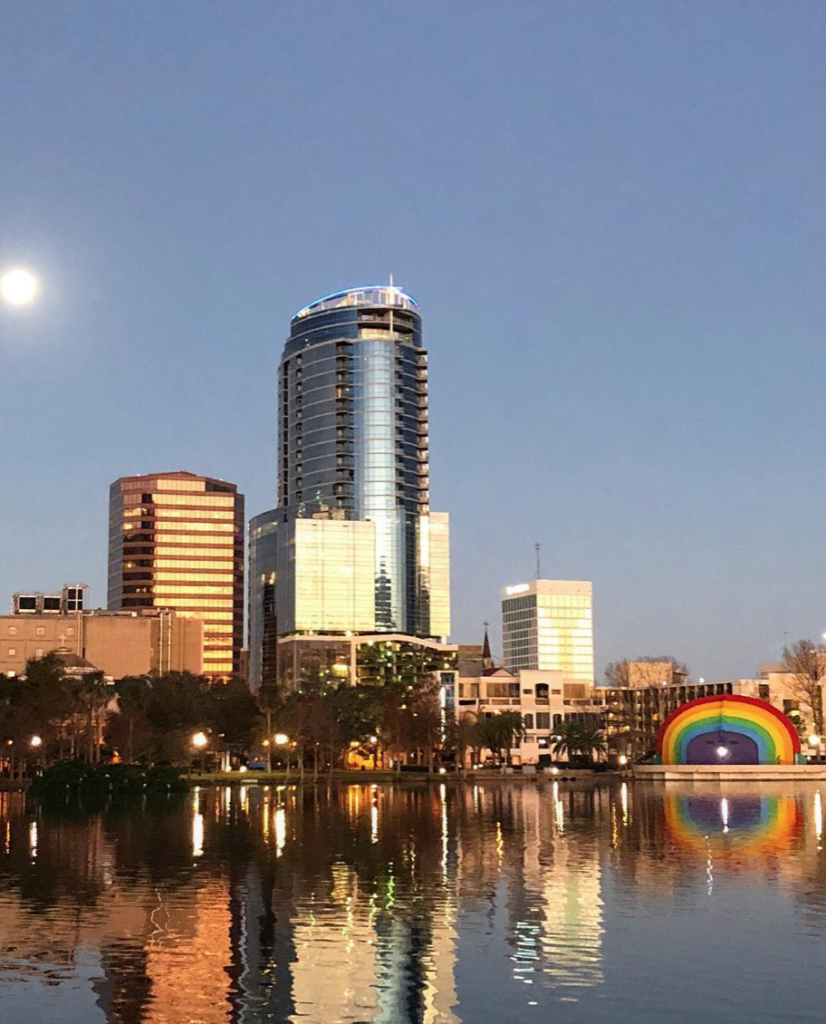 Downtown Rooftops
There's something alluring about rooftops. Especially when they're coupled with some fun like yoga, Zumba or even dance lessons. Some rooftops with regular events to scope out include The Balcony Orlando, The Grand Bohemian Hotel Orlando, and Aero.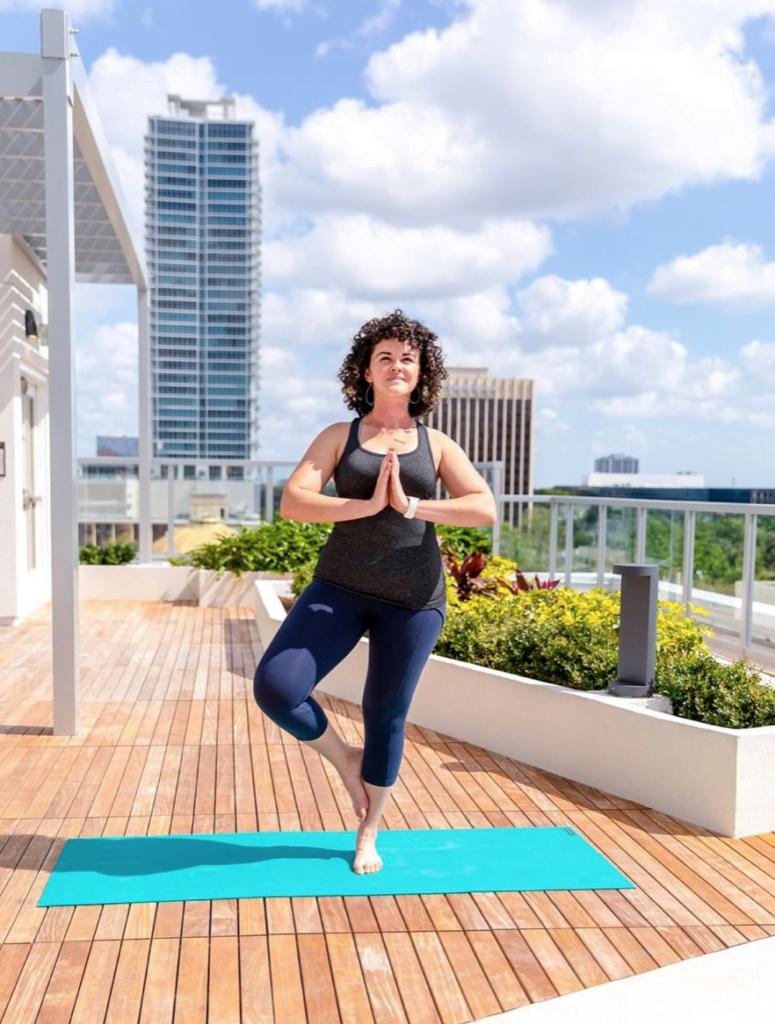 Animal Kingdom
Animal Kingdom has always been one of my favorite Disney parks. Your recipe for a successful DAK date: Warung Outpost Triple Yeti Blast margarita, Sunset Safari and Everest at night!
Disney Springs
I've always enjoyed live music at Disney Springs; it makes the ambiance extra special. Maybe your date will be inspired to take their shot at the (karaoke) mic at Stargazer's. If you're into more chill vibes, check out the rooftop happy hour at Paddlefish.
If it's been a while since the last time you rode a bike, hope on this fun, hilly trail. Bikes and helmets are available for rent so there's no need to worry about having your own and lugging it around. Make sure to pit stop once you hit Downtown Winter Garden to enjoy pizza at Winter Garden Pizza Company or a latte at Axum Coffee.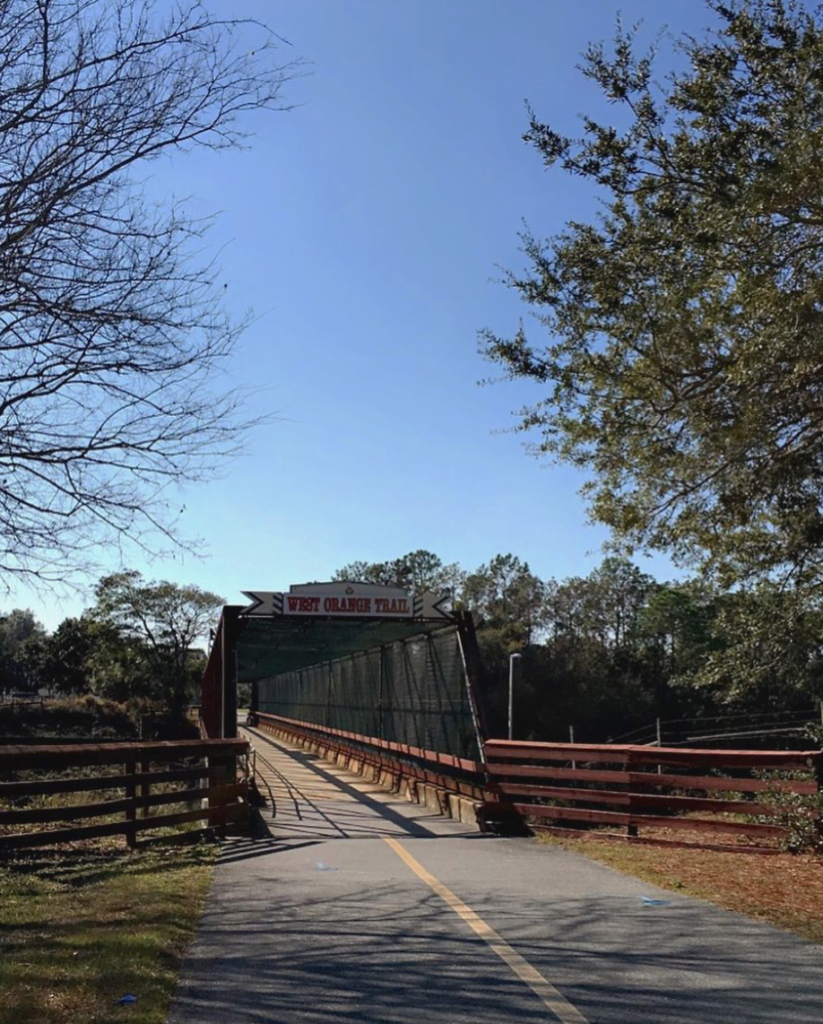 The sunsets for a date night dinner at Canvas in Lake Nona are epic! Request outdoor seating so you can soak it all up. Additionally, catch live music on Wednesday and Friday nights!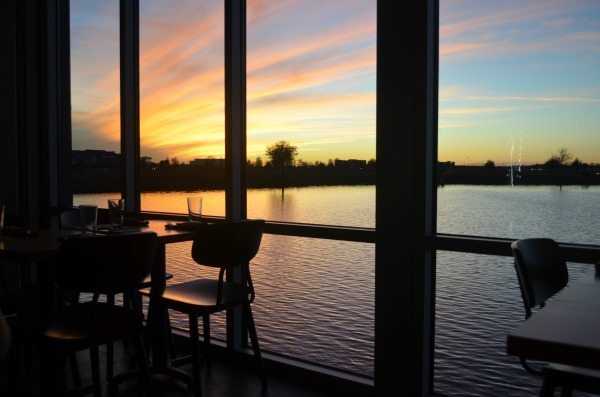 Hidden gem alert! Take a look at Winter Park in a new way–via boat! This fun little tour is jampacked with history, admiring the architecture of the beautiful lakeside homes and a nice breeze. Cost to ride is $14/person for a one hour guided tour.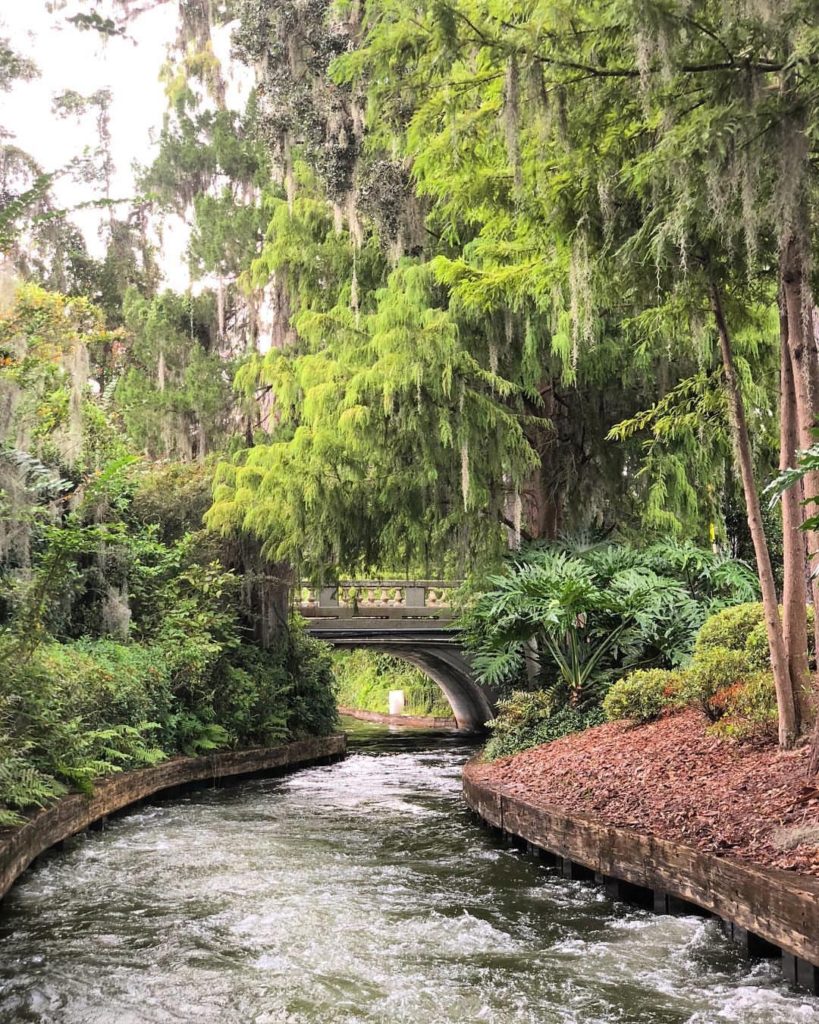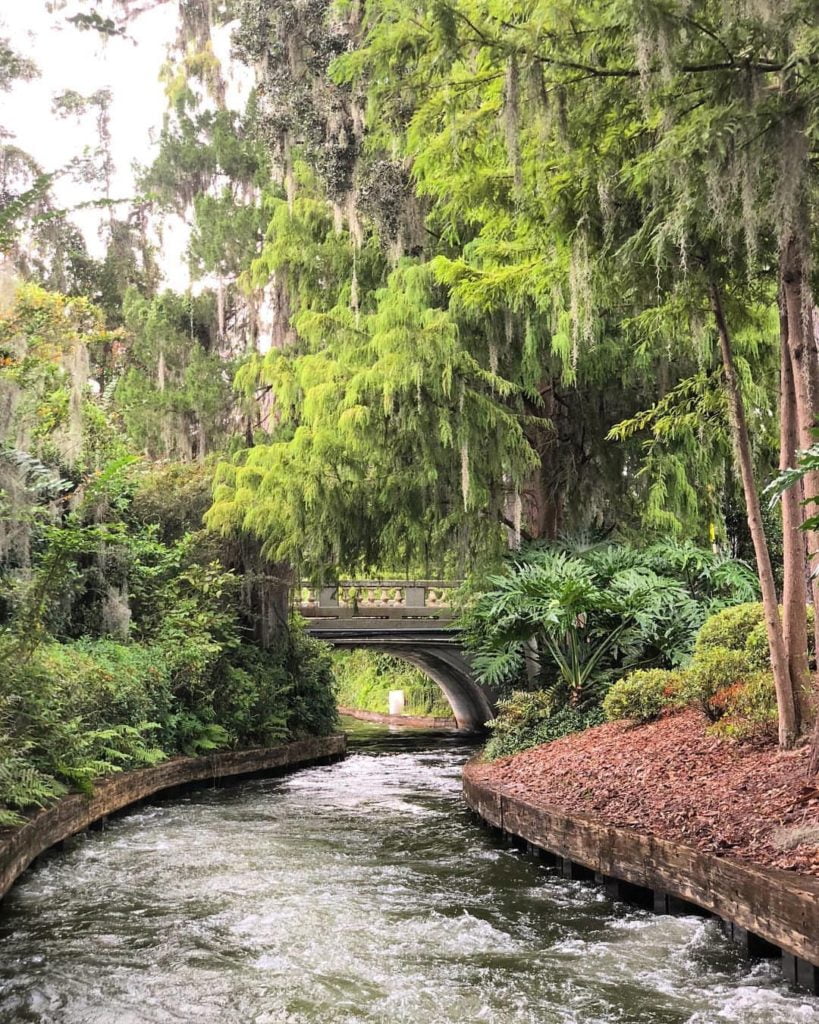 All images courtesy Whitney Gonzalez, @city.whit unless otherwise noted.
More posts in this series:
Feature image by Arlene Laboy.