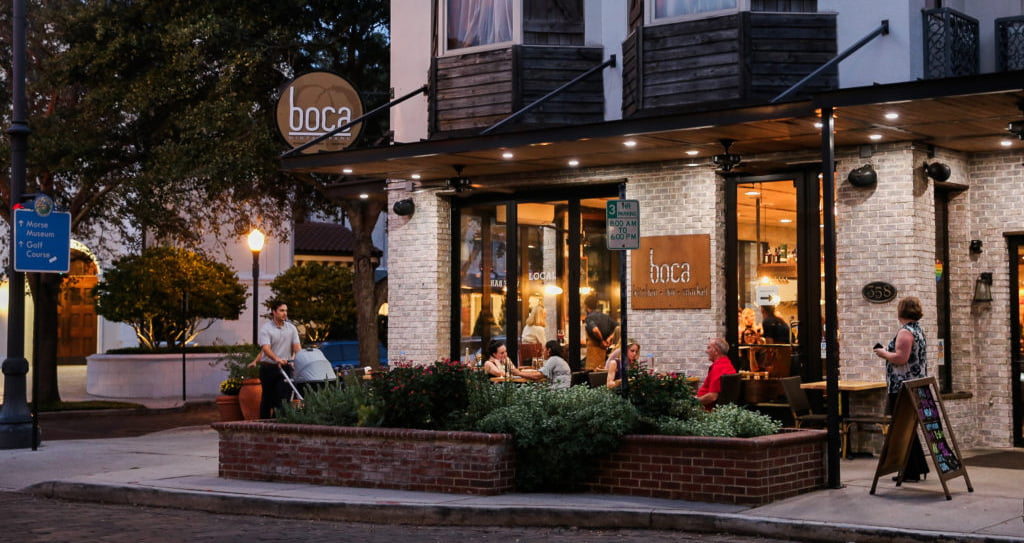 Through my work as a matchmaker, I set up dozens of first dates each month. I've learned that the most important element to consider when planning a first date is connection. Any place where you can connect face to face and talk with each other without too much distraction is an ideal first date location. That rules out concert venues, loud restaurants, and the "dinner and a show" idea. I also think it's important to choose a place that has lots of different options as far as dietary restrictions go so your date feels comfortable. Read on for some matchmaker-approved restaurants for a first date in Orlando.
Casual
Black Bean Deli (BBD) is a casual dining staple in Orlando. BBD used to have one tiny carry out location in Winter Park and a dine-in restaurant on Colonial. Luckily for us Winter Parkers, they just opened a gorgeous new location on Orange Avenue as well! Black Bean Deli is basically the perfect place for a casual first date. They have plenty of vegan and gluten free options, indoor & outdoor seating, and a trendy, but low-key space that's perfect for focusing on each other. Oh, and the food is phenomenal.
Dandelion is the right choice when you're unsure how long your date night may last. If it bombs, you can leave after one coffee. Alternatively, if the date rocks, you can stay for hours sharing vegan appetizers and taking advantage of the free refill policy on teas of the day. If you're up for something more adventurous, come by for one of their full moon drum circles.
Bird of Paradise (East End Market)
East End Market is one of my favorite places to plan a date in Orlando. it's laid back enough that you can focus on each other, but if you hit a dry patch in conversation, you can stroll around to peruse the market's many vendors. My favorite place for dining at East End is Bird of Paradise. They are primarily a Florida-inspired seafood joint, but also have plenty of vegan options. Bright, organic, local, with great drinks… it's perfect for a first date. And their decor is oh so Instagram-able.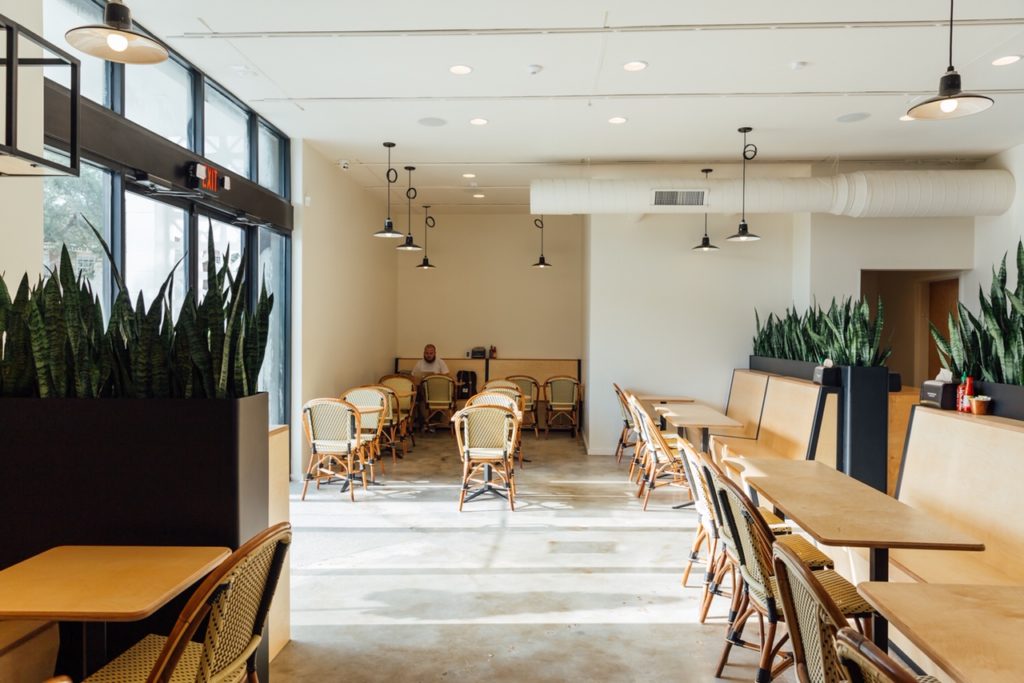 Mid-range
Boca is a nice option when you aren't quite sure how long you want to hang around. Start with cocktails at the bar, then grab some appetizers from the farm to table menu. If things are going really well, you can take the party upstairs to Park Social.
This restaurant is an absolute hidden gem in College Park featuring handmade pasta and a cozy atmosphere. Adriatico has the intimate feel of an upscale mom and pop Italian restaurant, which will definitely help set the mood for your first date. And when it comes to dates, you really can't go wrong with wine, pasta, and tiramisu. Make a reservation ahead of time.
Goblin Market has been a Mount Dora staple for 23 years and it's just so good. The restaurant is located in an old country manor with a lovely garden and romantic decor. The homey vibes, soft lighting, and great drinks will definitely calm your first date jitters. I would recommend making a reservation.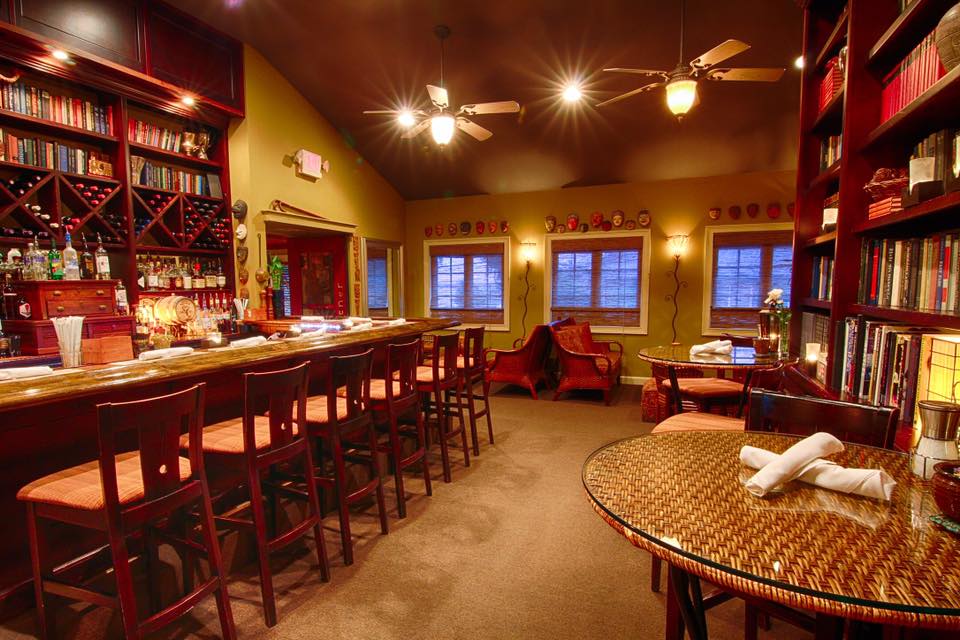 Upscale
With views of Magic Kingdom and Seven Seas Lagoon from atop Disney's Contemporary Resort, California Grill is over-the-top romantic. California Grill has a pretty diverse menu and the food is exceptional, but the best part of your night will be the romantic views and watching the Disney fireworks from the terrace. If you or your date has dietary restrictions, call ahead to make sure they will be accommodated. Unless you are ok with sitting at the bar (first come, first served basis), you'll want to make a reservation in advance.
Kadence is home to some of the best sushi in Orlando. While dinner is a multi-course sushi tasting feast, the tasting portions are small so don't come expecting to gorge yourself. I mean, you probably shouldn't do that on any first date anyway! That being said, matchmakers looove sushi dates. A good sushi date means delicious, elegant food in a serene environment, perfect for what's most important: focusing on each other. Choose from several experiences including dinner, an early bird matinee, lunch and more.
Tapas are another one of my go-to dates. Tapas are perfect because you can share a few different small plates with your date. Sharing the sensuous experience of trying new foods and wine is definitely a romantic bonding experience. Capa is the acclaimed steakhouse located at the top of the Four Seasons Orlando Resort. Enjoy sexy, sleek ambiance, a killer wine list, and 180 degree views of Disney. Like California Grill, you can also watch the fireworks from Capa's outdoor lounge.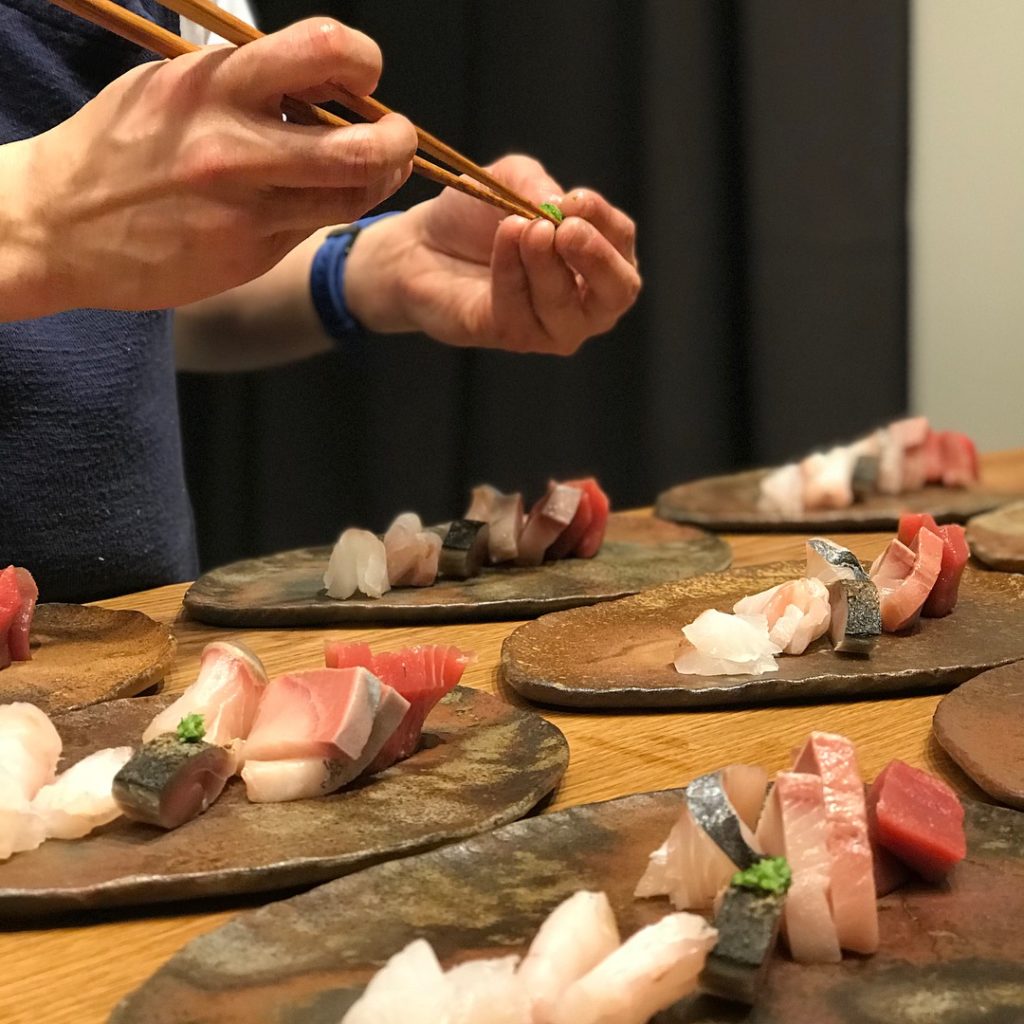 Where was your first date in Orlando? Let us know in the comments!
Feature image credit: Arlene Laboy