Join us for another edition of Do Good Date Night on Wednesday, August 28 when we partner with A Gift For Teaching for a special back-to-school edition. We'll spend about two hours sorting school supplies with food catered and non-alcoholic beverages supplied.
A Gift For Teaching serves 287 public schools in Orange and Osceola counties. There are more than 240,000 kids whose families live at or below the poverty line in Central Florida, but the most shocking number is that 17,000 of those students are homeless.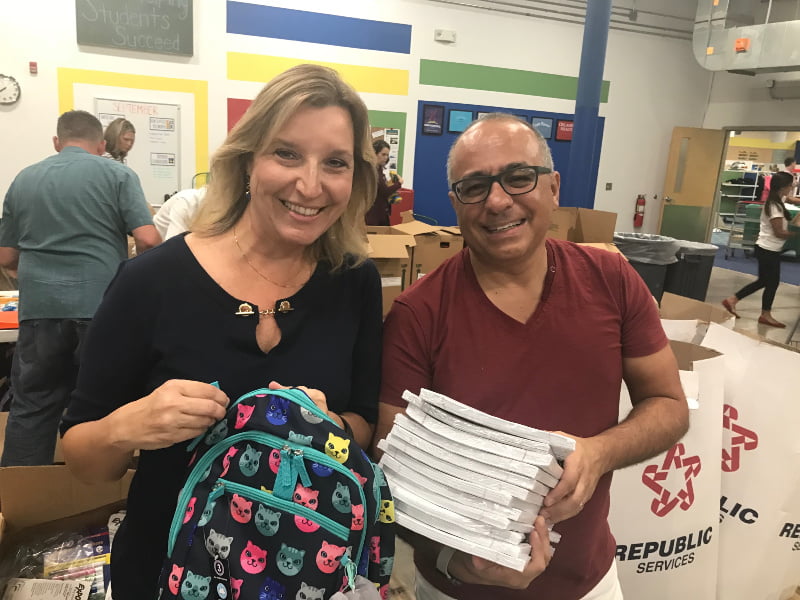 Picture a child at school trying to write without a pencil, read without books or dream without the tools to put their ideas onto paper. This is the reality for far too many students in our community. For thousands, these basic learning tools are a luxury. In fact, more than 70% of the students in Central Florida come from families that can't afford lunch, let alone school supplies.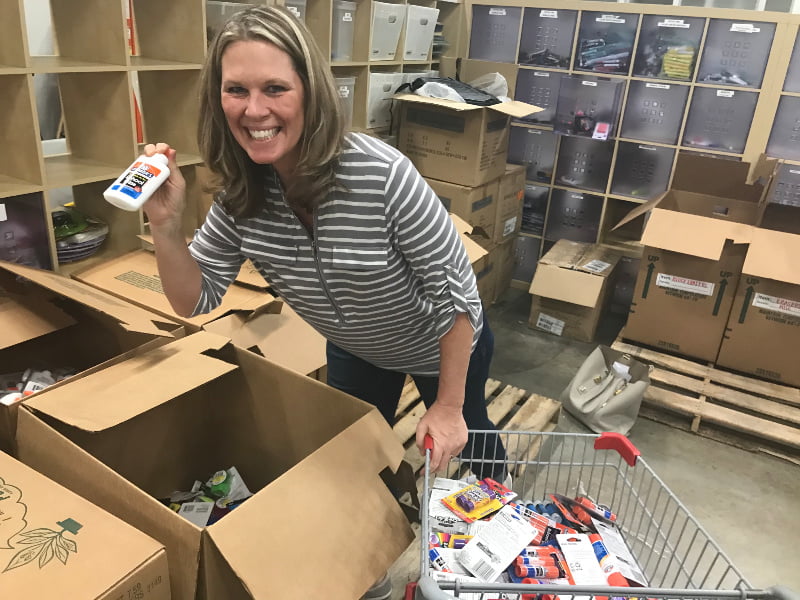 Moved by this need and the fact that teachers, on average, spend $500 – $1,000 out of their own pockets each year to provide basic supplies for their students, philanthropist and nonprofit professional, Gary Landwirth, founded A Gift For Teaching (AGFT) in 1998.
EVENT DETAILS & TICKETS
Date
Wednesday,August 28, 2019
7pm-9pm
Location
A Gift For Teaching
6501 Magic Way
Orlando, FL 32809
Tickets
Tickets are $20 per person. Food and drinks are included in your ticket.
To purchase, visit www.eventbrite.com/e/do-good-date-night-back-to-school-edition-tickets-67462539271.
ABOUT A GIFT FOR TEACHING
Mission: to improve public school education by providing resources and surplus materials free to teachers for their students in need. Learn more at www.agiftforteaching.org.
ABOUT DO GOOD DATE NIGHT
Since 2015, Do Good Date Night has been combining volunteering with date night in Orlando and across the US. Our 100% non-profit events give couples access to fun and rewarding service experiences in their community, allowing them to pitch in to help a local non-profit and then kick back to enjoy food, drinks, good times and great company. It's a win-win for everyone. Learn more at www.dogooddatenight.com.