Dining at an upscale eatery doesn't have to break the bank, as long as you're willing to get a little creative. Many higher end eateries around town offer surprisingly affordable—and robust—happy hours allowing you to experience fine dining at a fraction of the normal dinner cost. Ruth's Chris Steak House is no exception.
The Orlando outpost of this well-loved chain, located on Sand Lake Road in the bustling dining district dubbed Restaurant Row, offers a daily Sizzle, Swizzle & Swirl happy hour from 4-6pm in the bar area. Everything on the happy hour menu is $9, from the gigantic USDA prime burger to the crisp and light Gin Basil Smash cocktail.
Read on for all of the delicious details of our recent hosted happy hour visit.
DRINKS
Beer, wine and cocktails are all featured sips during the daily happy hour. Always eager to sip on quality concoctions that cost less than $10, I opted to sample three of the four happy hour cocktails.
Bourbon lovers will enjoy the boozy and smooth Ruth's Manhattan, made with Jim Beam bourbon, Southern Comfort and vermouth, garnished with black cherries (yes, the good ones!).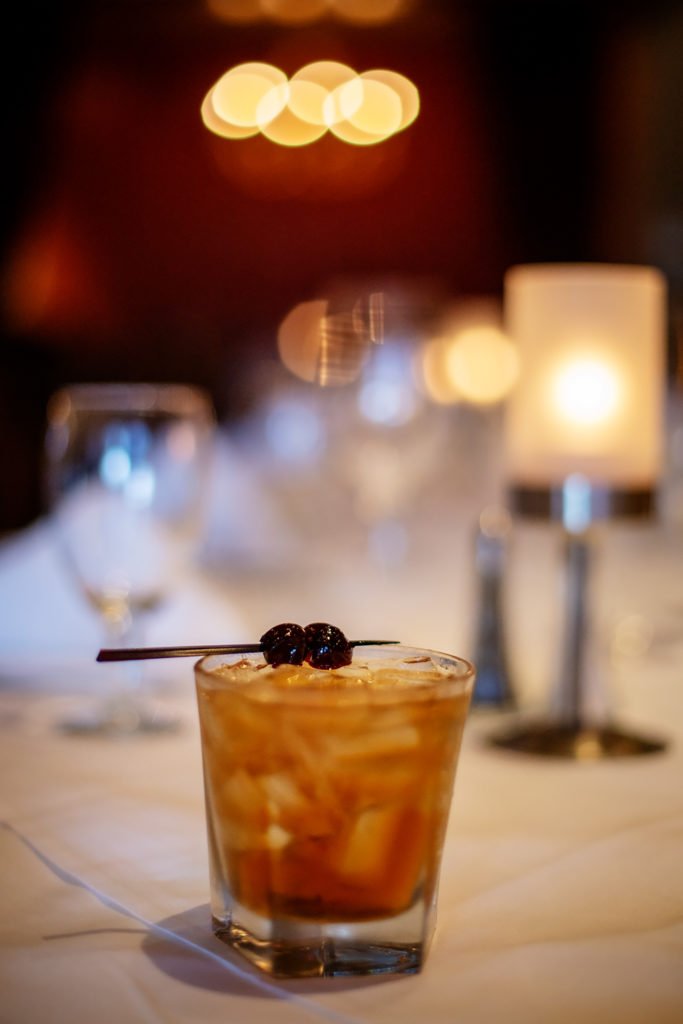 Classic standbys include the Pomegranate Martini (complete with a sweet sugar rim) and the Gin Basil Smash (no longer listed on happy hour menu). I loved the simplicity of each drink, light enough to leave plenty of room for the epic happy hour feast to come.
Besides cocktails, there are two wines to choose from and select beers at a discounted price.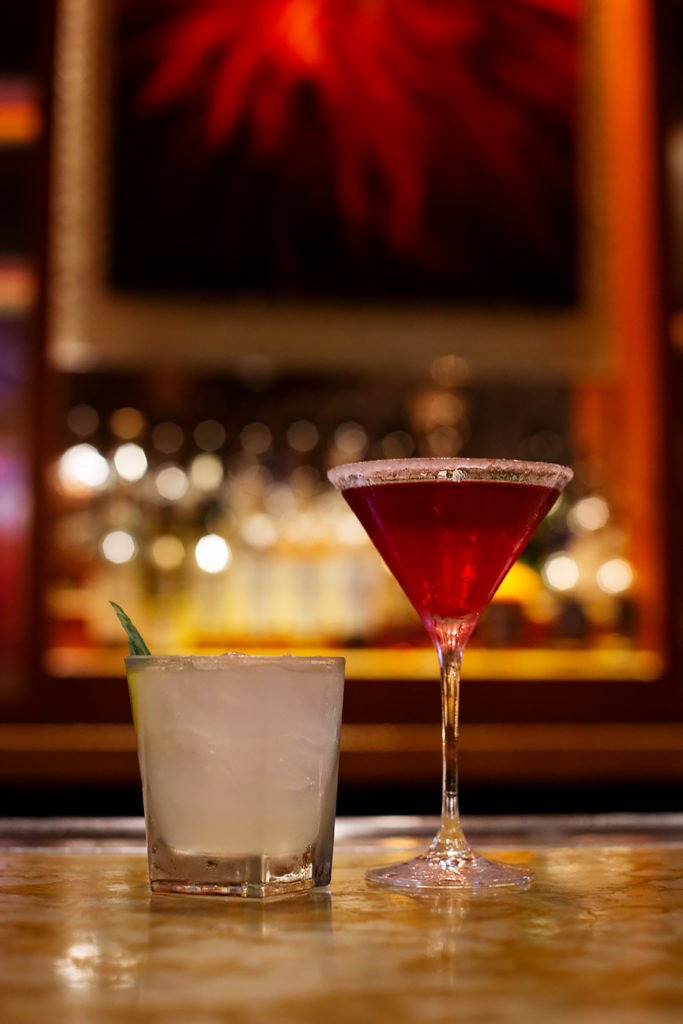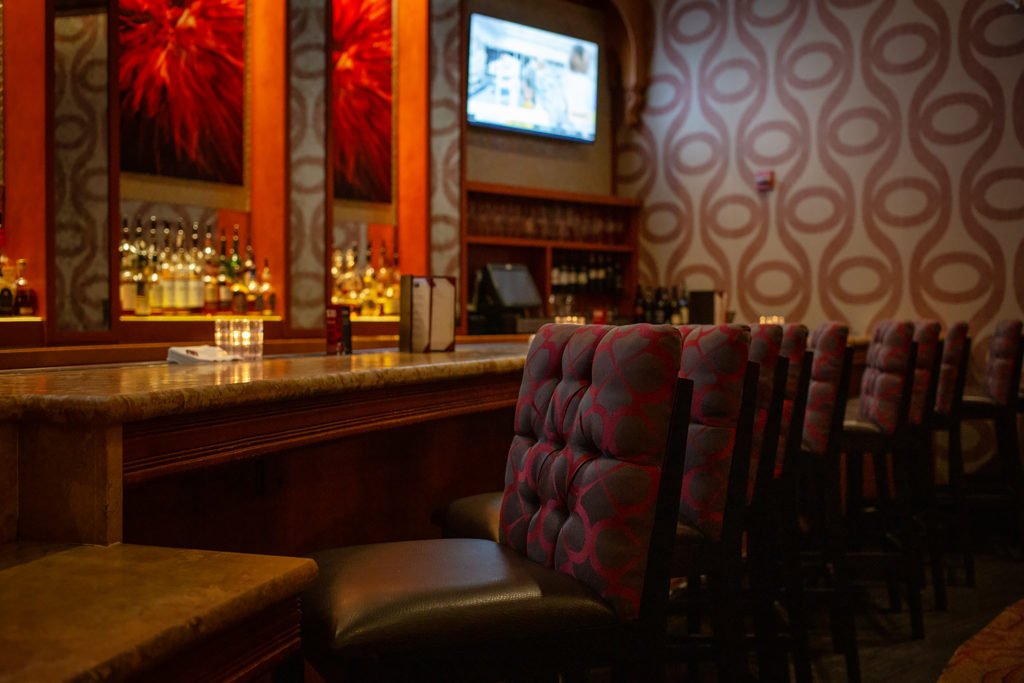 FOOD
Ruth's Chris' happy hour bites are extremely varied with impressively hearty portion sizes considering the price and quality. Of the food items, three are sandwiches that could easily act as standalone meals. The other options are lighter, seafood-focused appetizers that pair well with the more filling sandwiches.
After sampling a little bit of everything, my happy hour buddy and I decided that our dream order would consist of the steak sandwich OR prime burger, spicy shrimp and the seared Ahi tuna, plus two drinks.
A classic choice, the USDA Prime Burger is cooked to medium rare and comes served with perfectly seasoned hand cut fries. While you can add cheese, the meat is so flavorful that extra toppings, including condiments, just aren't necessary. It's a serious steal for just $9, and definitely a sharing-friendly size.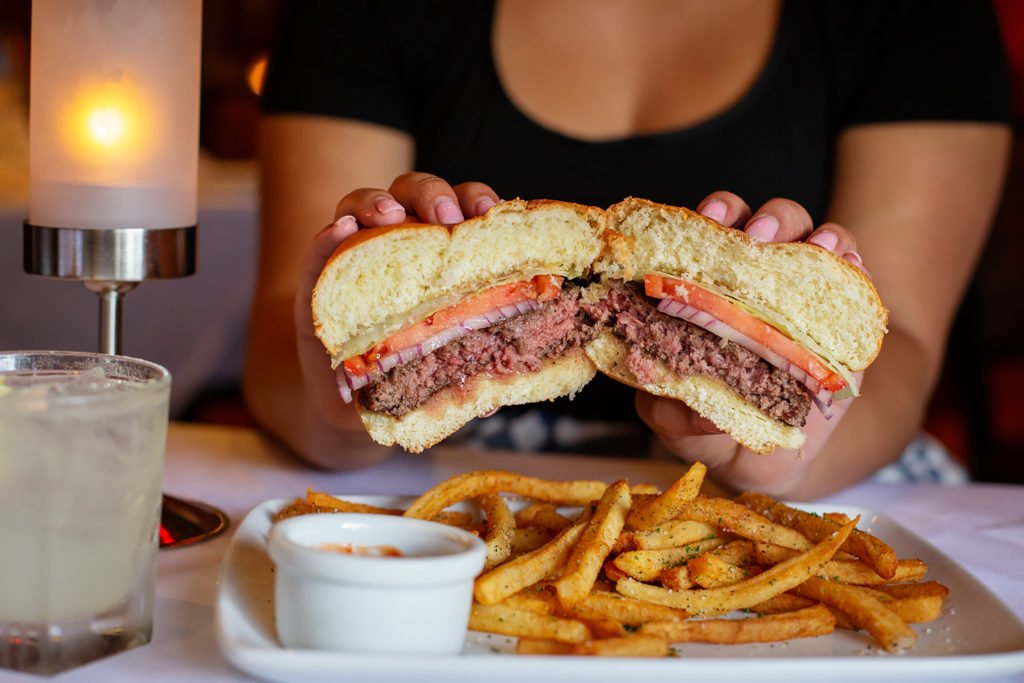 The steak sandwich is equally delicious, featuring bite-sized pieces of tender, juicy filet cooked to order then smothered in a creamy béarnaise sauce and sandwiched between two crispy pieces of garlic bread.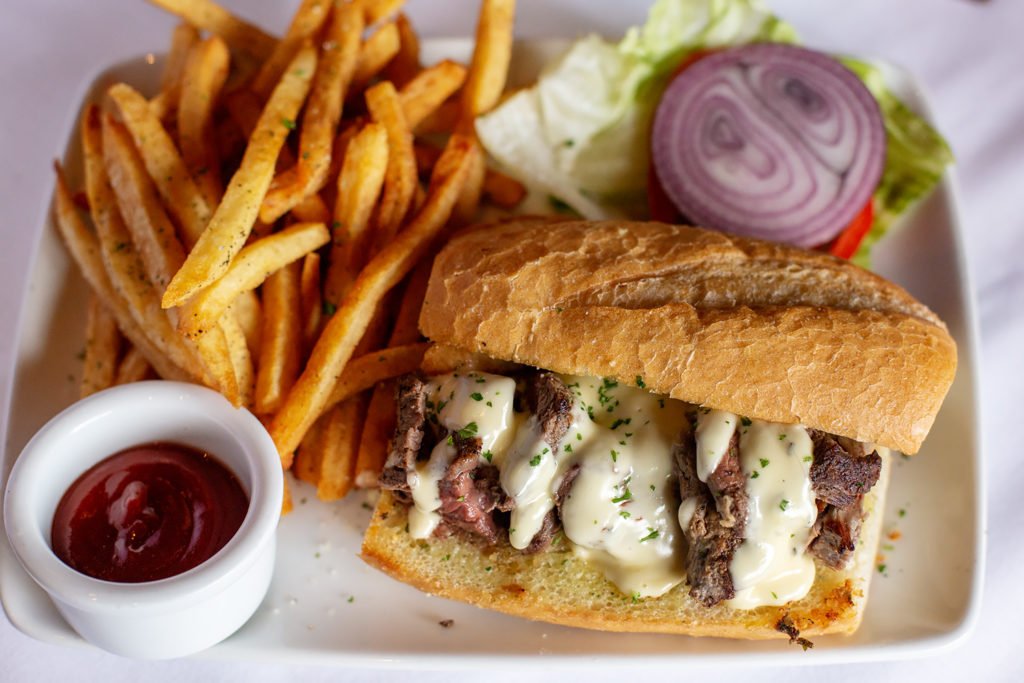 The menu also includes several noteworthy seafood-centric appetizers. The Spicy Shrimp was a clear favorite, coated with a subtly spicy cream sauce and served with a refreshing cucumber salad on the side. We also gobbled up the Seared Ahi Tuna (that crust!!).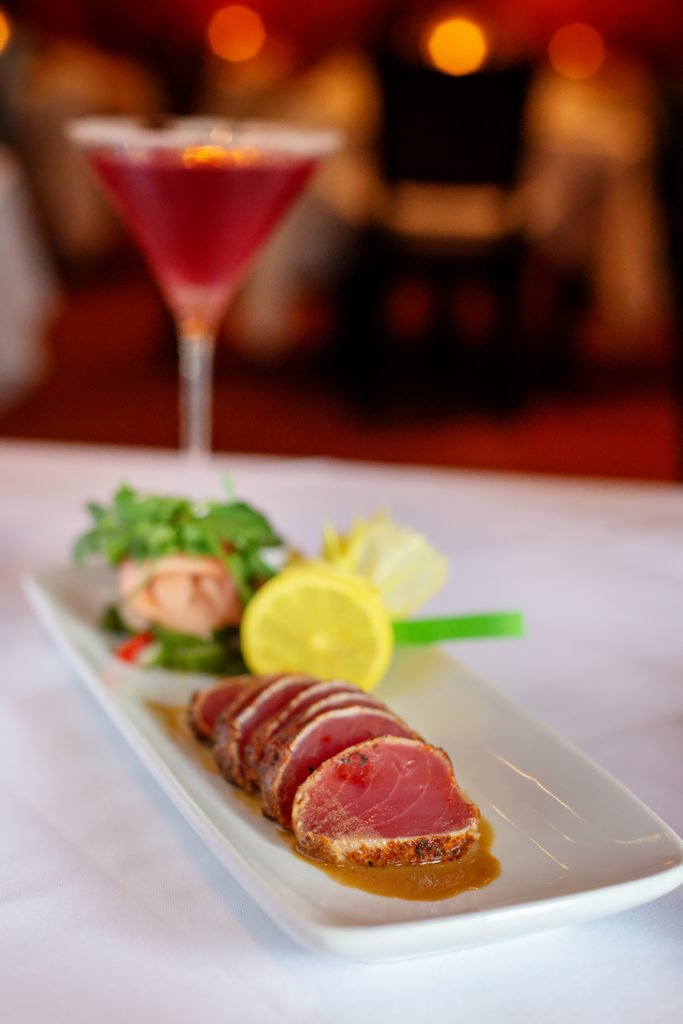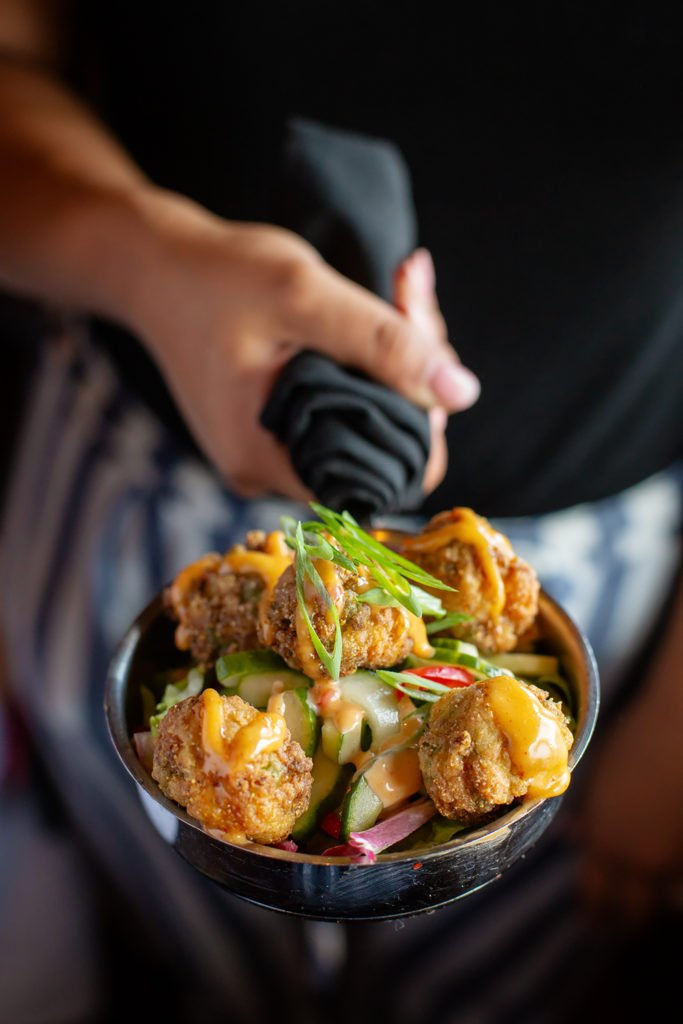 While not included on the happy hour menu, it's 100% worth forking over the extra $ for an order of crème brulee. Even if you're full, everyone knows there's a special additional compartment in your stomach reserved for dessert. So go for it!
Also available at the bar Sunday-Friday is the restaurant's perfect pairings. Choose from a petit filet paired with a glass of cabernet or rosé.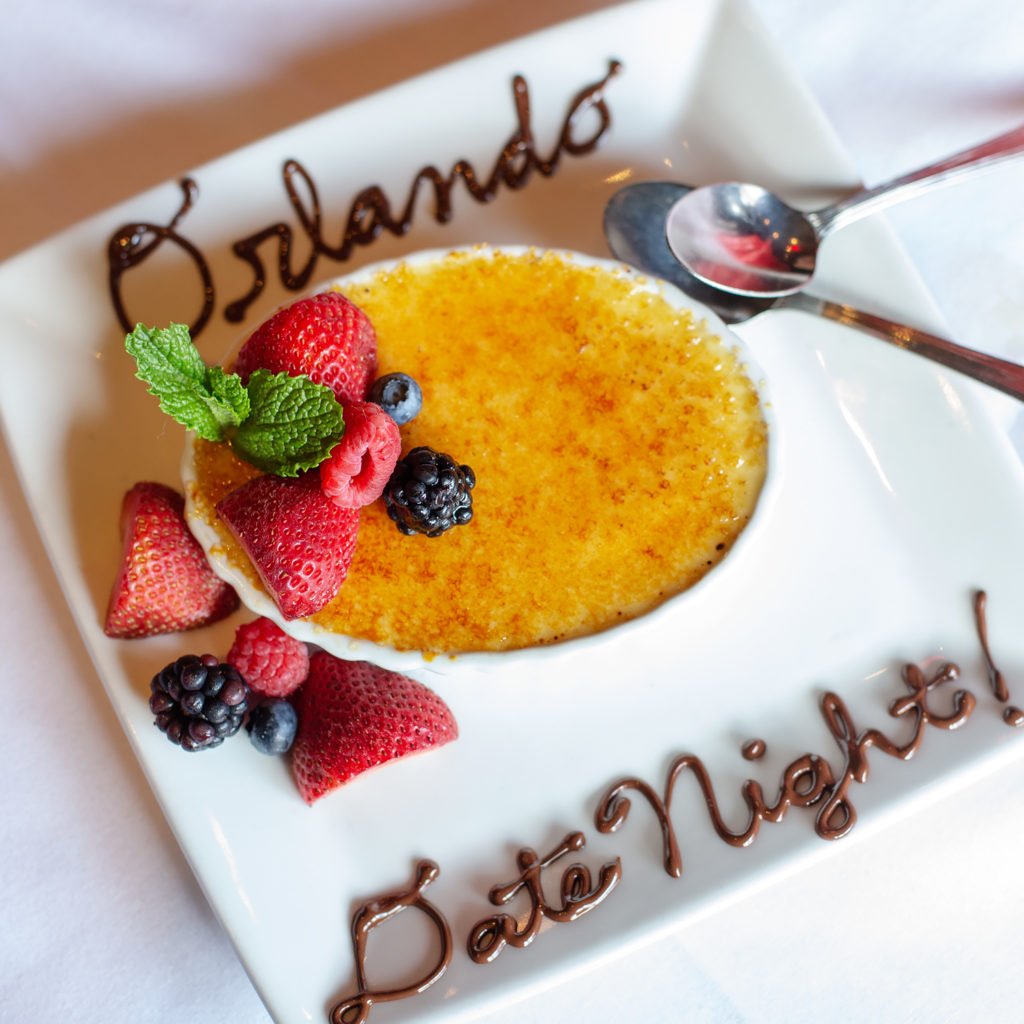 THE GRADE
Drinks: Cocktails, wine and beer all make an appearance on the happy hour menu and $9 is a reasonable price considering that this is a fancy establishment.
Food: Whatever you do, order the zucchini fries. I loved the variety of food items on the menu and the beautiful presentation of each dish. You can't go wrong with any of the dishes.
Setting: Happy hour is served in the bar area, which includes multiple tables, a few romantic booths, and bar seating for a more casual date. It's a miniature version of the main dining area, dimly lit for your romantic rendezvous.
Ruth's Chris Steak House scores an A+. The value, service, food and drinks are all well above average. I would happily reorder every single thing I tried during my visit. Happy hour offers the perfect opportunity for couples to enjoy an upscale date night any day of the week for around $50.
DETAILS
Happy hour is served daily at the Orlando location (Sand Lake Road) in the bar/lounge area from 4:30-7pm.
Happy hour is also available at the Winter Park location (Monday – Friday from 4:30-6:30pm and Sunday from 4:30-6:30m) and the Lake Mary location (seven days a week from 4-7pm).
Ruth's Chris Steak House Orlando
7501 West Sand Lake Road
Orlando, FL 32819
407-226-3900
https://www.ruthschris.com/restaurant-locations/orlando-west-sand-lake-road/
Ruth's Chris Steak House Winter Park
*Happy hour available Monday – Friday and Sunday only
610 Orlando Avenue
Winter Park, FL 32789
407-622-2444
https://www.ruthschris.com/restaurant-locations/north-orlando/
Ruth's Chris Steak House Lake Mary
80 Colonial Center Pkwy
Lake Mary, FL 32746
407-804-8220
https://www.ruthschris.com/restaurant-locations/lake-mary/
Want more happy hour info? Check out our guide to Orlando Happy Hours.
Disclosure: Ruth's Chris Steak House is one of our valued advertising partners. This meal was provided by Ruth's Chris Steak House Orlando at no cost to the writer.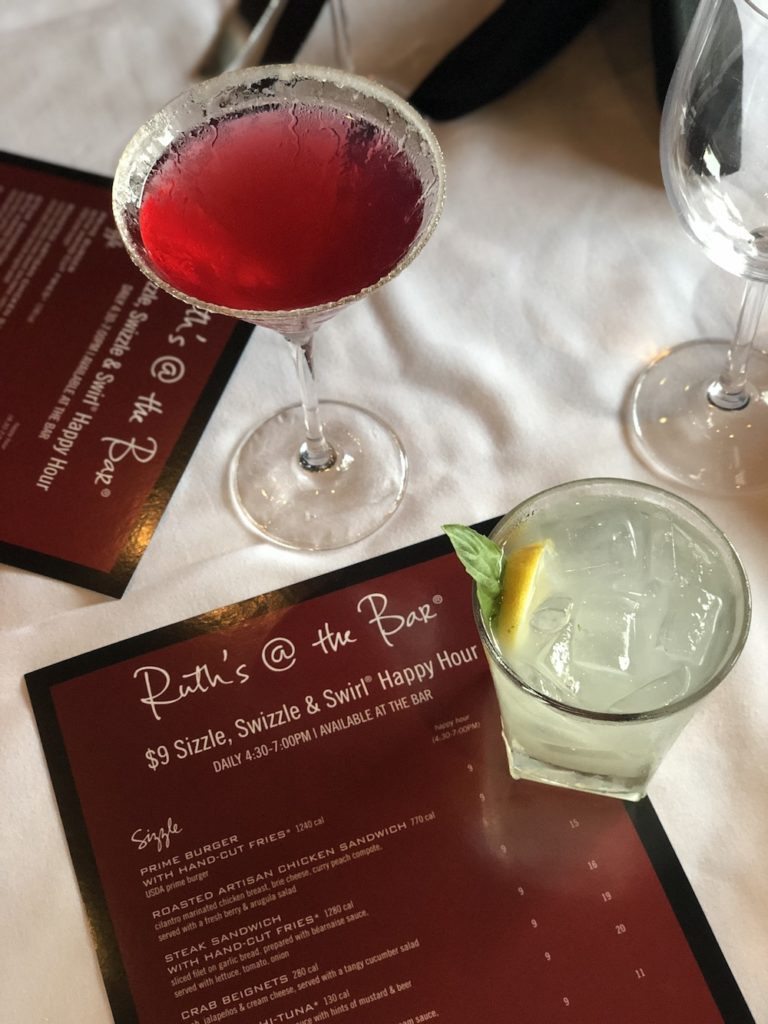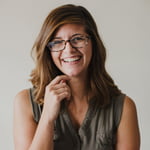 About the Author/Photographer:
Stephanie Patterson is a talented professional food and travel photographer and writer with a passion for creativity, the beach and great eats. When she's not taking photos or writing, you can find her exploring the state for her Florida travel blog, Travel Taste Click. Find her online at www.spattersoncreative.com and www.traveltasteclick.com.
All photos by Stephanie Patterson