Osceola Arts continues the 2018-19 Theatre Season with One Flew Over the Cuckoo's Nest this month. Beginning Friday, June 14th and running through Sunday, June 30th, the Osceola Arts Studio Theater will feature this popular dramatic play. Audiences will enter the day room of a Pacific Northwest State Mental Hospital to watch this gripping story unfold on stage.
Dale Wasserman's stage adaption of the 1962 Ken Kesey novel of the same name finds the patients of the ward simply trying to make it through the days without angering the stringent Nurse Ratched. In enters dangerously charming newcomer Randle McMurphy and conflict ensues leading to a revolt against the staff. Directed by Katie Dumoulin, One Flew Over the Cuckoo's Nest features a talented cast of Osceola Arts newcomers and returning actors.
The Osceola Arts Studio Gallery will also host a brand new art exhibit. Perceptions of the Mind will be on display from June 4th through July 12th. Perceptions of the Mind is a collection of works by Carmen M. Rubio-Colon who settled in Orlando from Chihuahua, Mexico 20 years ago. Her growth as an artist is personal, exploring and experimenting with combining various mediums, techniques, and textures and has evolved over the years towards abstract expressionism. She demonstrates through vibrant color, and ambiguous figures linked to a universe of sensations, perspectives, and intentions.
This exhibition is dedicated to the mysterious world of the mind where the artist allows us to submerge ourselves into the imagery of her own abstract consciousness. Free artist reception will be held on Saturday, June 22nd from 4pm-6pm. Osceola Arts exhibits are always free and open to the public.
Note: this show is intended for mature audiences.
DETAILS
Osceola Arts
June 14-30, 2019
Friday, Saturday, Sunday
2411 E. Irlo Bronson Memorial Hwy
Kissimmee, FL 34744, USA
TICKETS
General admission from $19 BUY HERE
COMING LATER THIS SEASON
Newsies: July 12 – August 4, 2019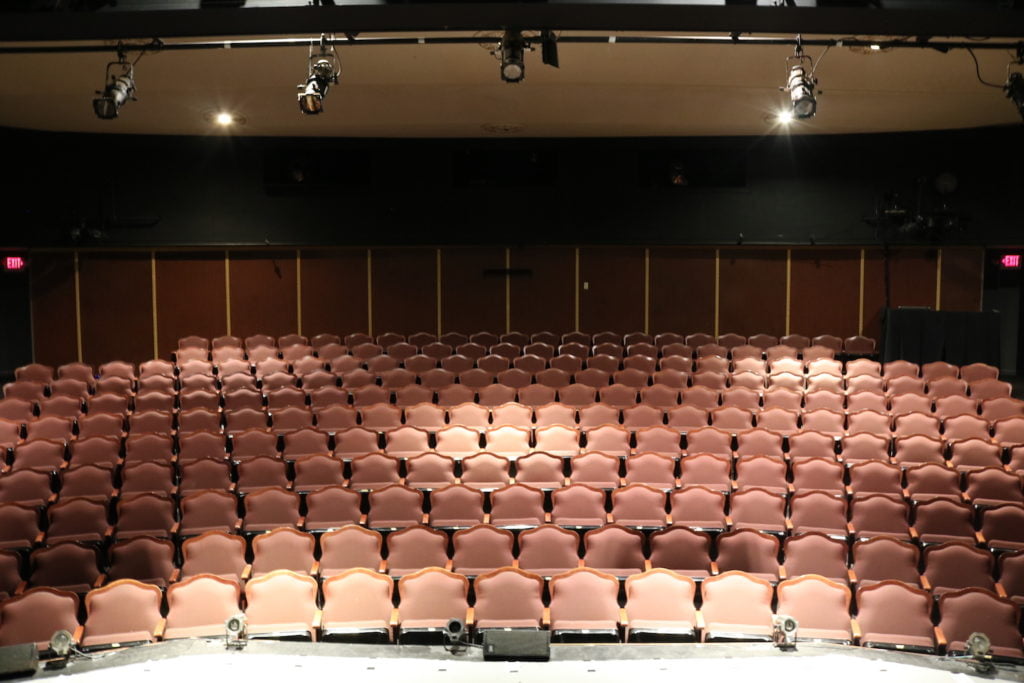 ABOUT OSCEOLA ARTS
Osceola Arts, originally called the Footlight Theatre Guild, first debuted in Osceola County in 1961. On September 7, 1969, a new facility was dedicated and was named the Osceola County Art & Culture Center. The Center was home to the Osceola Players, Osceola County Art Association and the Historical Association of Osceola County.
In the 90's The Center was renamed the Osceola Center for the Arts and focused on the creative arts. Today, the organization enjoys serving as the Local Arts Agency for Osceola County and producing over 150 performing and visual arts events each year. Learn more at www.osceolaarts.org/.
As thanks for supporting Osceola Arts, Orlando Date Night Guide will be featured in the program for Lafferty's Wake.