Orlando and adventure go hand in hand. Beyond the obvious theme parks, you can get your kicks by trying something new like falconry (!!!) or glamping (glamorous camping) in a fully furnished luxurious tent at a local state park. Add a thrilling twist to your next date by testing out one of these adventurous new date night experiences in Orlando and beyond.
Falconry at Grande Lakes Orlando
If you've ever wanted to try your hand—literally—at Falconry, you don't need to travel far. Grande Lakes Orlando, home to the JW Marriott Orlando and The Ritz-Carlton, recently added several Falconry programs to their line up of resort experiences.
During Falconry School, you'll learn about the history of Falconry, rules, proper equipment, training, and how to identify the different species over the course of an hour. You'll also be able to hold the falcons for photos. The cost is $250/person for groups up to 5 people.
For a more hands-on experience, Walk with a Hawk is your chance to become a Falconer. After learning about the sport, you'll spend around 1-1.5 hours engaging with the falcons as they follow you in the trees above, flying down when called. The cost is $300/person.
Both programs are open to the public and do not require an overnight stay. Resort parking is included with each experience. Call 407-393-4531 to book.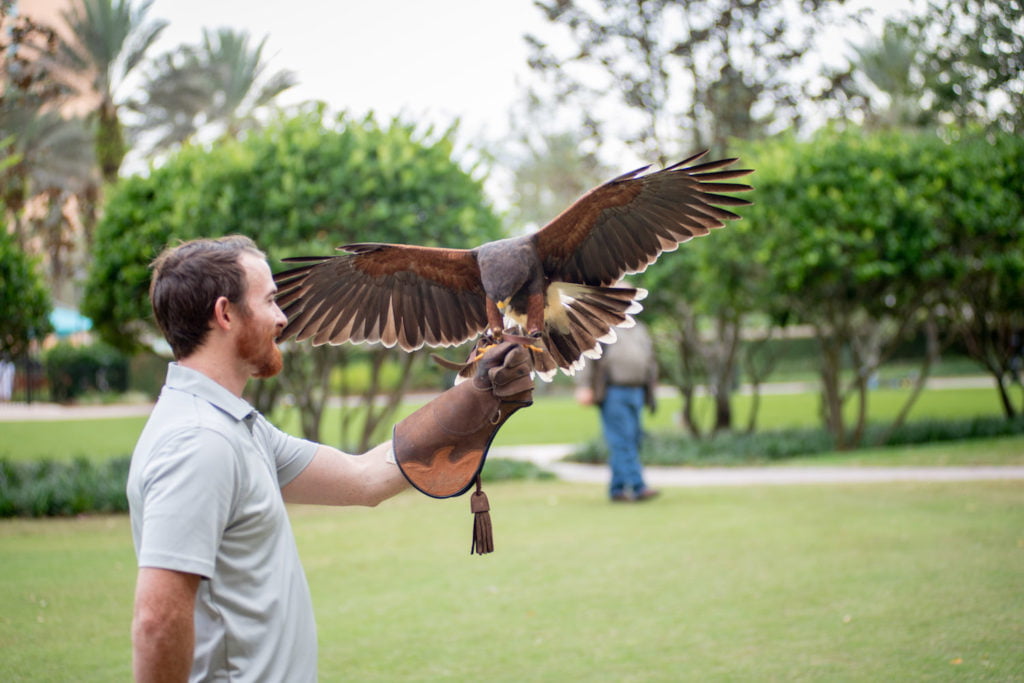 Glamping at Lake Louisa State Park
Don't let summer temperatures keep you from enjoying the great outdoors. Lake Louisa State Park, located near Clermont, has added glamping to their CareFree Camping options.
Each luxe tent comes equipped with cooling units, full size queen beds (plus the option to add additional beds), coffee makers, lamps, BBQ grills and more. You'll hardly feel like you're roughing it in the outdoors. Choose from a luxury tent (sleeps up to four) or luxury double tent (sleeps up to six). Rates begin at $120 – $185 per night. Dogs are allowed, but there's a pet fee of $25.
During your upscale camping trip, explore the state park by day with activities like horseback trail rides on the park's equestrian trails, lazing by the shores of Lake Louisa, kayaking and hiking. If you start to crave a little more civilization, the charming city of Clermont is located nearby and Lakeridge Winery is just 20 minutes away.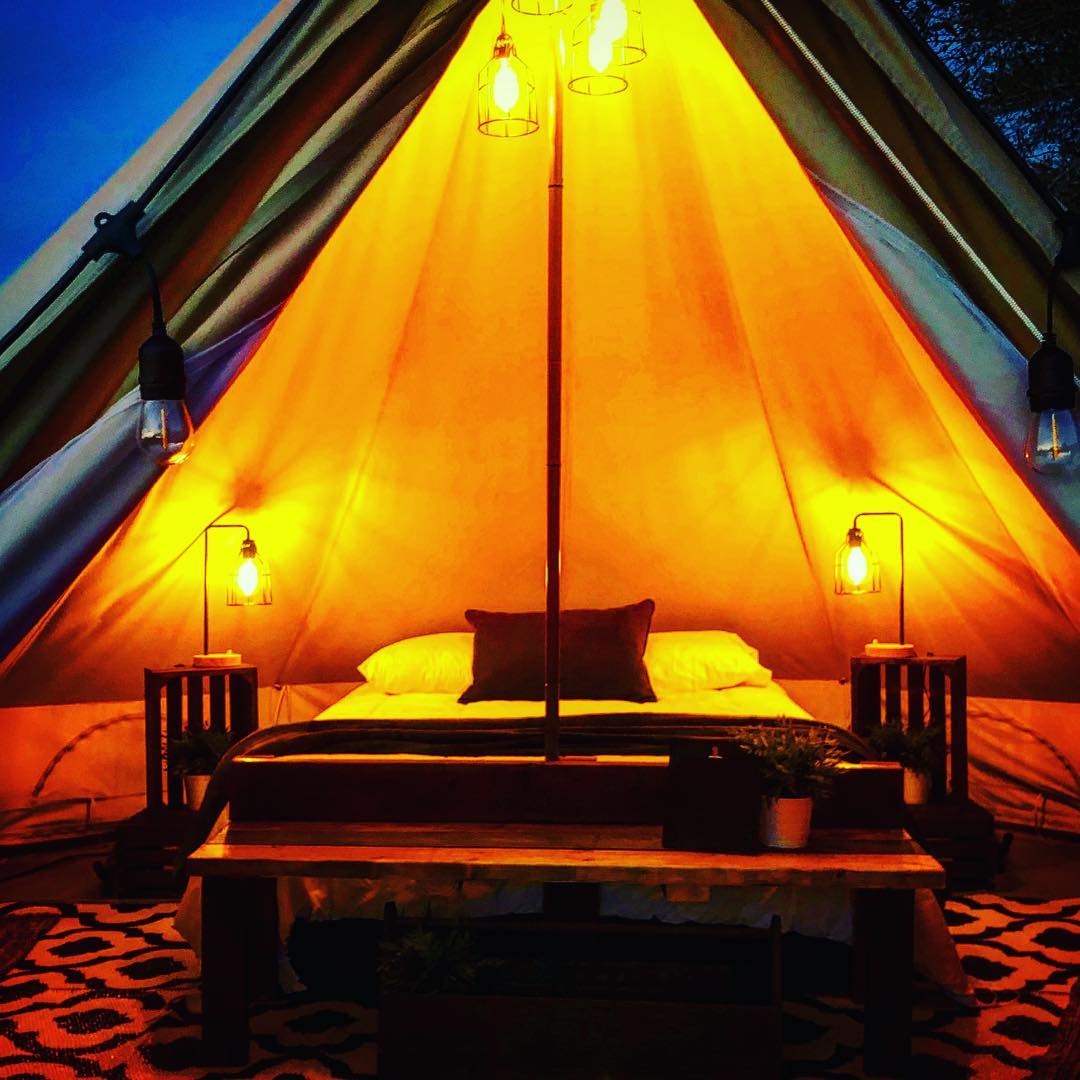 Social Bowling League with Better Off Bowling
Remember the days of family bowling trips and bumper lanes? Revisit your childhood and perfect your bowling skills by joining an adult social bowling league for the summer.
Better off Bowling organizes social bowling leagues all around the country for 20 and 30-somethings. The Orlando league kicks off June 26 and continues through July 31. Games take place at Firkin & Kegler on Wednesday nights. Stick around after each game to socialize and meet new friends at the bar. There are also fun games, like drinking Jenga. Bonus: air conditioning!
Registration for the summer league (June – August) closes June 20. The cost is $68 – $78 for the season.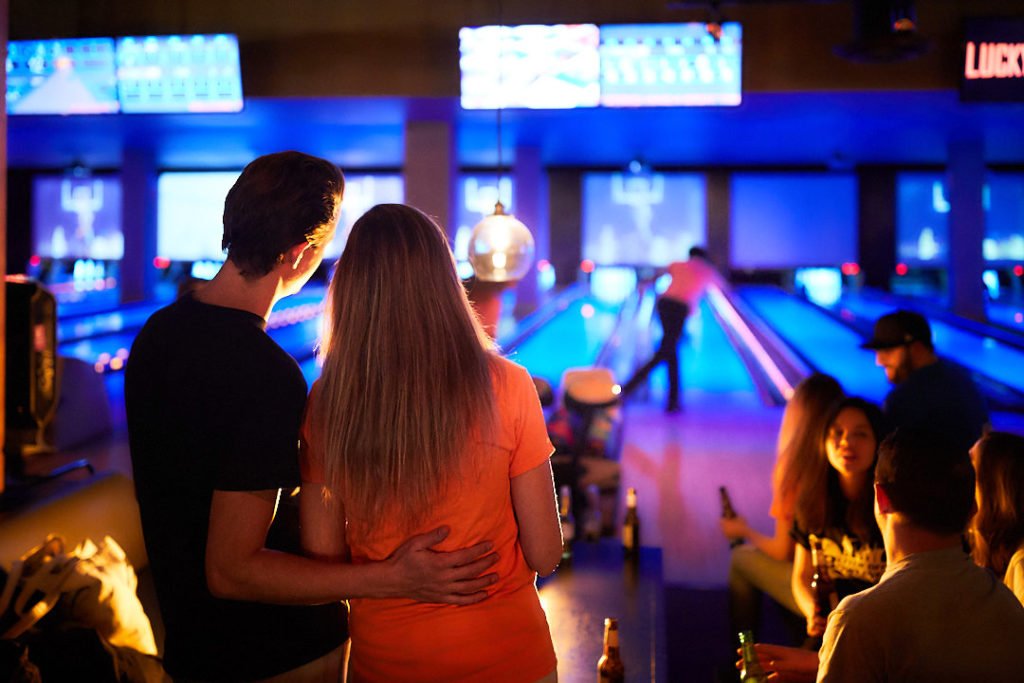 ALSO TRY:
Disclosure: Grande Lakes Orlando
Feature image credit: Lake Louisa State Park