If you're someone who:
a) loves cooking, and
b) loves competition
… then do we have an event for you!!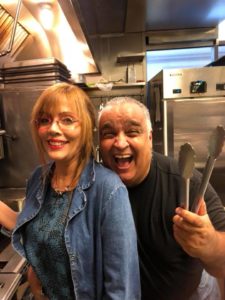 Pharmacy, a 1920's style speakeasy serving delicious New American cuisine and hand crafted cocktails in the Dr. Phillips area, is hosting a Couples-Only Chopped Competition on June 15, 2019.
Chef Loren Falsone, twice featured on the Cooking Channel and the Food Network, will give each team a secret box of ingredients (exactly the same for each team). Following the directives and imperatives given by Chef Loren, teams will craft three courses using all of their ingredients over a three-hour, winner-takes-all foodie fight.
Teams will then present their appetizer, entree and dessert, beautifully plated for the judges, who will grade and critique each dish. One team is declared the winner while everyone enjoys the fruits of their labor over wine and Loren's epic house made pizzas.
This event is capped at just 12 participants (two teams of six) to maximize the experience for all involved. Tickets will sell out fast!
DETAILS
Saturday, June 15, 2019
Noon – 3pm
Pharmacy
8060 Via Dellagio Way
Orlando, Florida
407-985-2972
facebook.com/PharmacyRestaurant/
TICKETS
Tickets are $65 per person and can be purchased here. Each ticket includes access to the event, all ingredients, wine, family-style sharing of competitor's dishes, and pizzas.
Pssst…. is this a great Father's Day gift or what?? We think so!!
Disclosure: Pharmacy is a valued advertising partner.