Experience "The City Beautiful" in a new way with a Lake Eola pub crawl around the soul of downtown! These five uniquely-themed bars will quench your thirst for adventure.
Pro tip: plan your pub crawl for a weekday and use the SunRail (disembark at Church Street Station) to drastically cut transportation costs. And remember to charge your phone, have your way home planned, and stay hydrated!
World of Beer Downtown Orlando
Drink to try: The Bill Fish Pilsner is light and crisp.
World of Beer will turn you into a well-versed traveler with each sip of craft beer. The draft list changes daily, but the passionate bartenders can guide you on where to start your journey. Pair brews with the infamous one-pound pretzel, which is a great sharable snack. Every third Wednesday is themed trivia starting at 7:30pm. If you're a fan of Star Wars, Harry Potter, or Friends, this is the place to show off your extensive knowledge.
B. Nice Patio Bar
Drink to try: The bar's signature drink, Bomb, is a mixture of cranberry juice, red bull and wine-based vodka.
Located just across the street from the Lake Eola bandshell, the energy of B. Nice radiates through the open-aired patio, and draws guests into an art-infused world. Owners Brian Nies and Victoria Nelli's goal is to make guests "feel at home," by welcoming them to relax, sit, color, and play Jenga and other board games while sipping coffee, or cocktails made with homegrown herbs. PS: this bar is dog-friendly.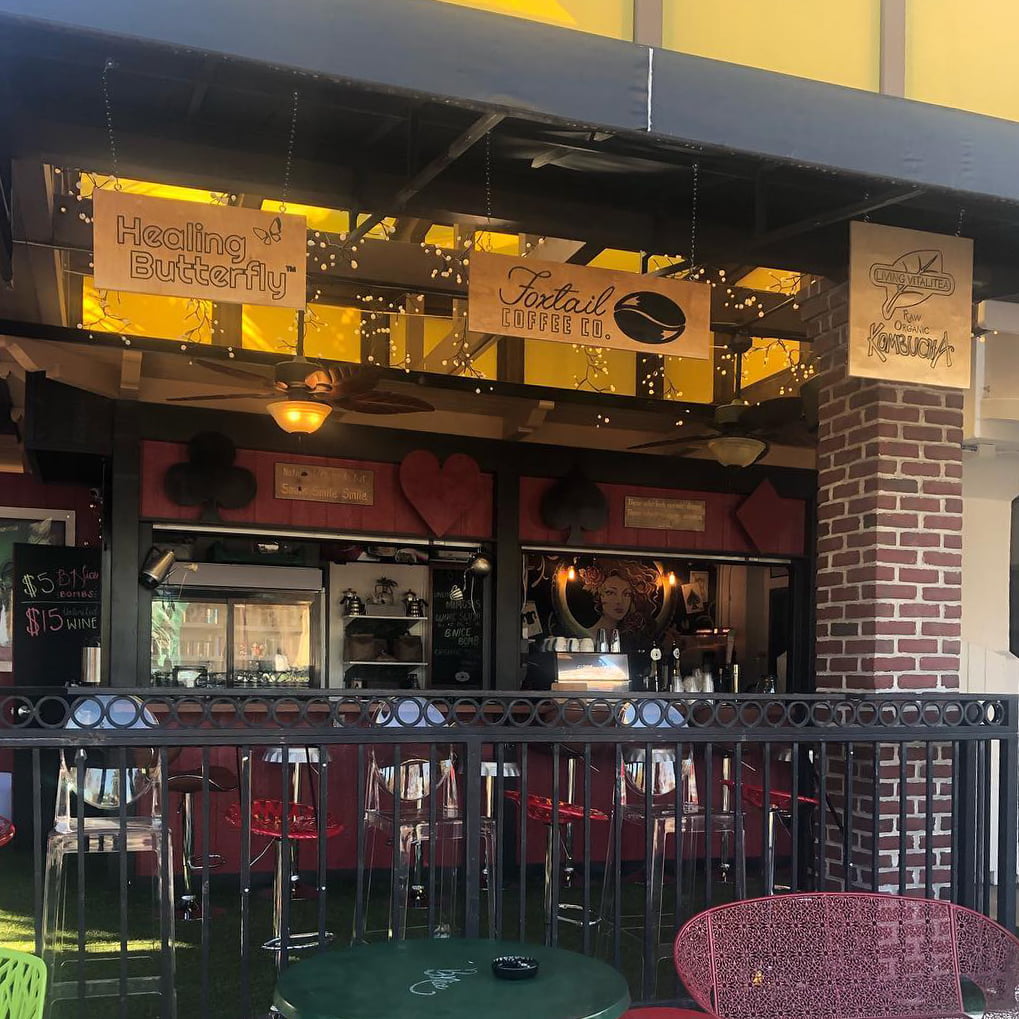 Relax Grill at Lake Eola
Drink to try: According to the bartenders, the most popular drink is the Drunkin Mickey made with Bacardi, spiced rum, amaretto, cranberry juice, pineapple juice and orange juice, topped with 151.
Relax Grill is a well-known local favorite with one of the best views of Lake Eola. Challenge your date to billiards, or watch sports on one of the TVs. Relax Grill's most noticeable feature is the giant tree central to the dining area. The restaurant features American and Mediterranean cuisine to satisfy all taste buds. Catch happy hour Monday through Friday from 4-7pm.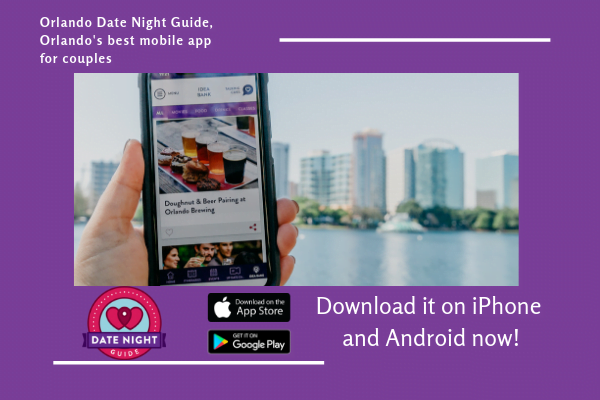 Aku Aku Tiki Bar
Drink to try: The Tiger F—-r made with huckleberry vodka, house made jalapeno and black berry simple syrup, passion fruit juice and lemon juice.
Located in the building where Walt Disney signed the contract for Walt Disney World, Aku Aku offers low-key cozy corners for an intimate night out. This downtown Orlando tiki bar is immersive, as you're transported to a tropical island oasis reminiscent of the South Pacific. The post-WWII décor lends itself to the nostalgic feel of times gone by with rattan furniture, hula girl lamps, and a fish tank. Aku Aku is known for its boozy and scandalously-named cocktail called The Tiger F—-r. The name was derived from the gold tiger residing downstairs in Aku Aku's sister bar, Stardust Lounge.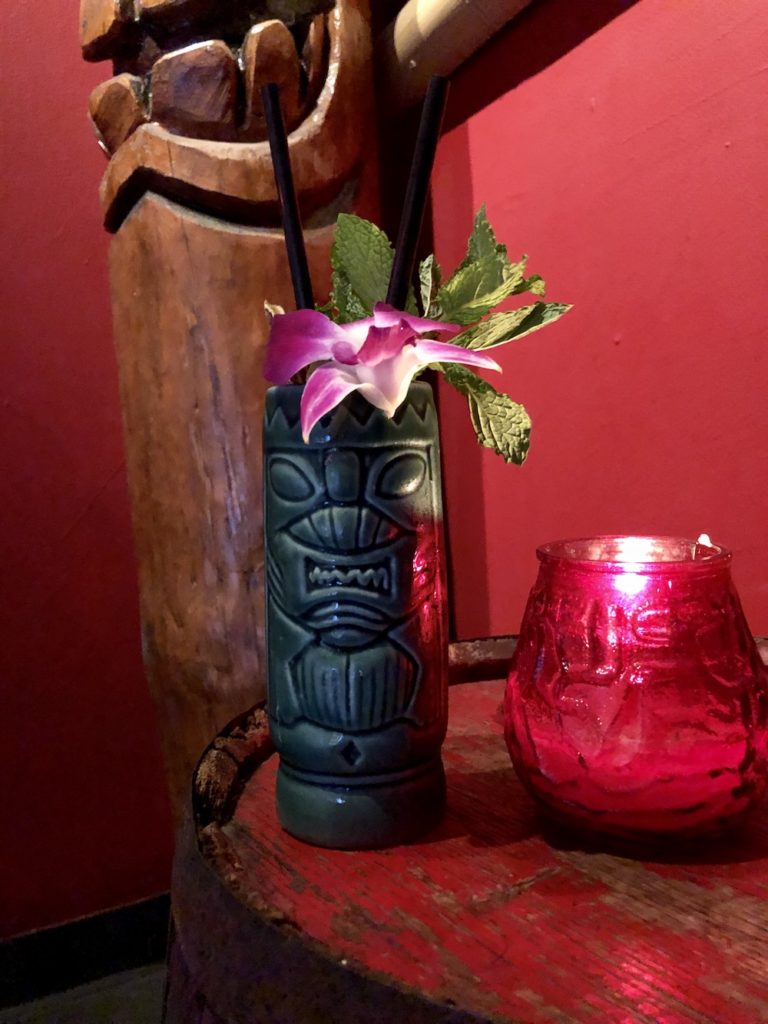 Stardust Lounge
Drink to try: the Stardust, made with infused vodka, fresh lemon, simple syrup and topped with champagne.
Walking down the staircase and into the underground Stardust Lounge, you're not sure if you've entered into a swanky, sophisticated bar, or a Vegas-style burlesque lounge. The answer is both. This burlesque lounge oozes old Hollywood glamour with chic 60s red furnishings. On Tuesdays, a titillating game of dirty bingo with naughty prizes begins at 10pm. Alternatively, every third Wednesday is the PEEK-A-BOO burlesque show, a risqué night that will make you and your date blush.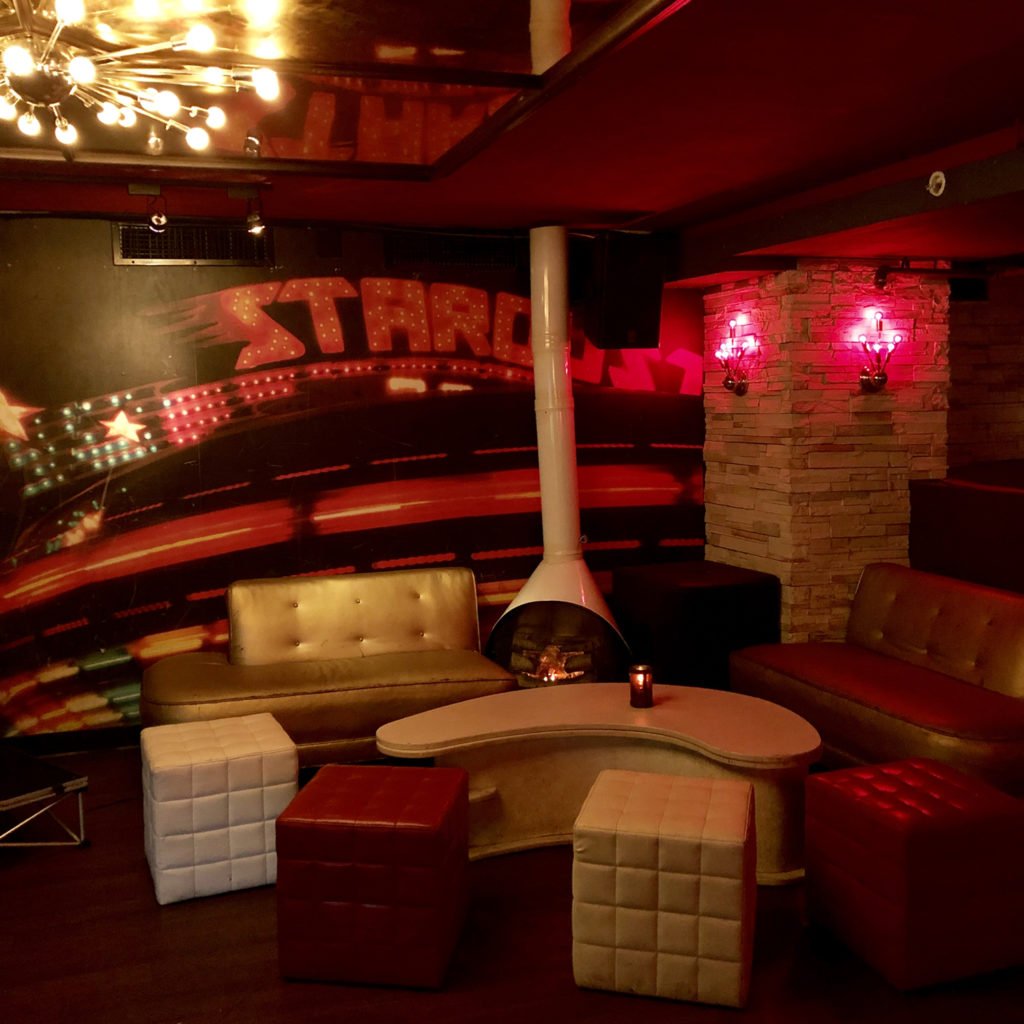 Also try:
Disclosure: World of Beer Downtown Orlando is one of our valued advertising partners.
All images by Emerald Dean unless otherwise noted. Feature image by Stephanie Patterson.