International Drive may be primarily a tourist destination, but time and again I'm drawn back as a local. It's a destination that works for any occasion, just as optimal for entertaining out of town guests as it is for girls' night. And for date night the options are endless: lively bars with local music acts, mini golf (a favorite not-so-guilty pleasure), entertainment options, and dozens of quality restaurants.
Case in point: Yard House, a cool and casual eatery with an impressive beer list and a front row seat for watching the ICON Orlando Ferris wheel. While previously a go-to for lunch and dinner, the restaurant recently launched weekend brunch service. We received an invitation to test out the menu during a hosted visit.
The verdict? It's a brunch worth braving I-4 for, your rewards being classic brunch dishes with creative (and tasty) twists and little to no tourists in sight. Oh, and free parking! Read on for all of the details.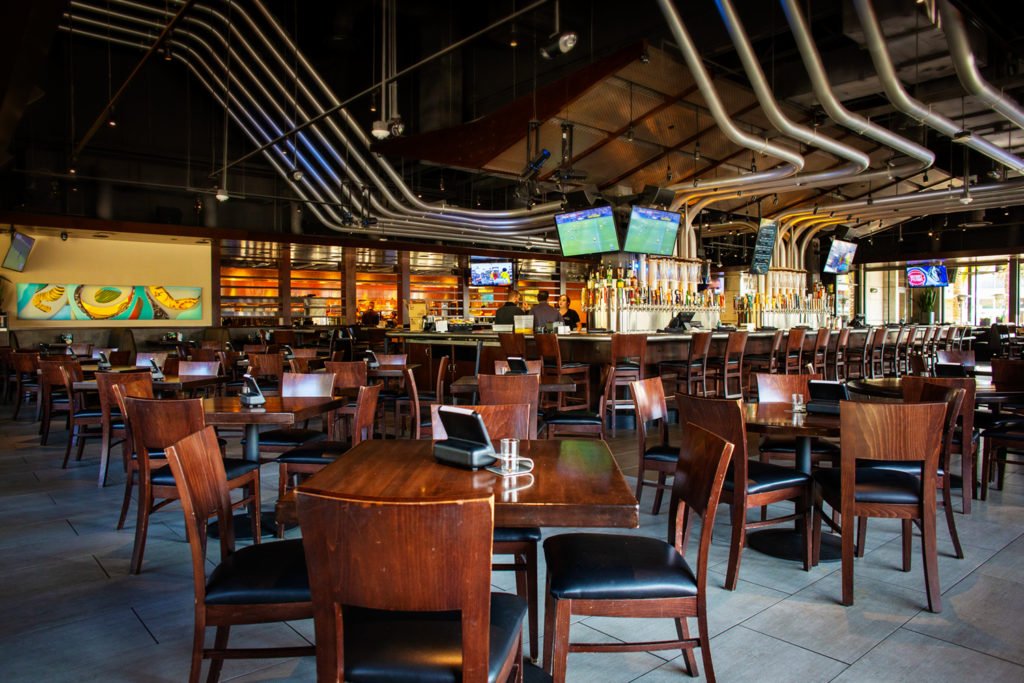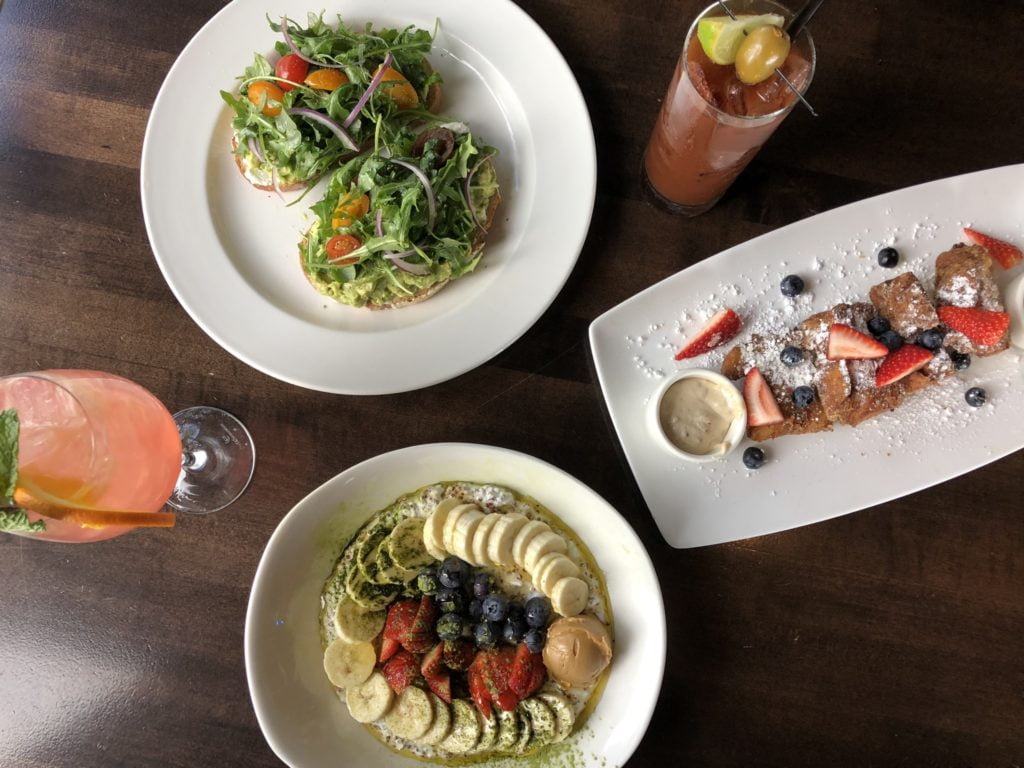 DRINKS
The usual suspects (mimosas and Bloody Marys) are present and available as a bottomless deal for $15. But here's a fun twist on the typical bottomless brunch: Yard House also offers bottomless beer. And you can mix and match to your heart's content across all three beverages. There is a 2-hour time limit and purchase of an entrée is required.
During the time of our visit, the following house beers were included in the bottomless deal:
Honey Blonde
IPA
Belgian Pilsner
White Ale
Belgian Golden
Belgian Amber Tripel
There are also four premium brunch cocktails available for $10.50 – $11 each. While not exclusive to the brunch menu, the Angry Grapefruit Rose is a light and refreshing cocktail made with Ketel One Grapefruit Rose, Cointreau, citrus agave, and Angry Orchard Rosè cider.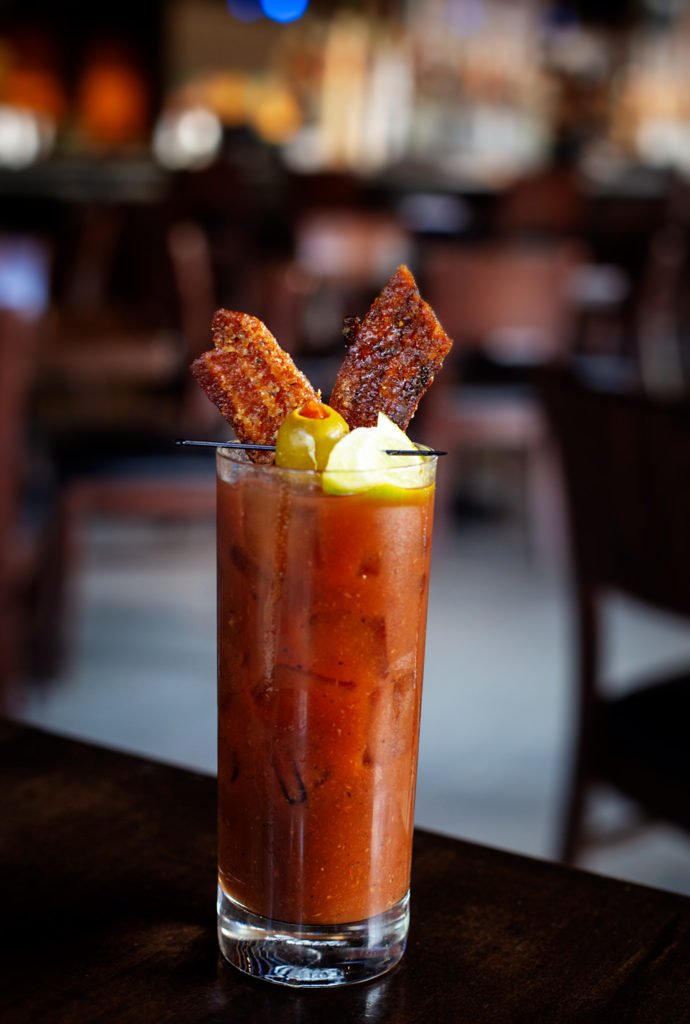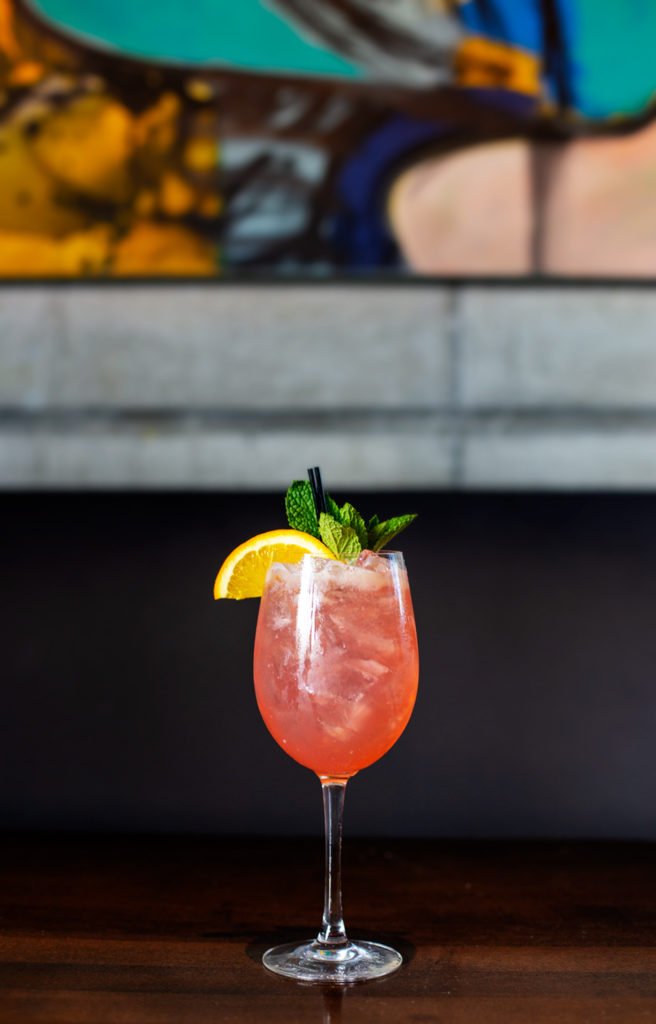 FOOD
There are a total of 12 brunch dishes on the menu. They range from the more health-conscious quinoa power bowl to the indulgent bread pudding French toast, and meaty mains like carnitas chilaquiles.
The bread pudding French toast was the clear winner of the four dishes my brunch buddy and I tried. Crispy bread pudding takes the place of traditional bread slices, topped with powdered sugar and fresh berries. After you taste the accompanying maple bacon cream sauce, you'll never settle for just maple syrup again.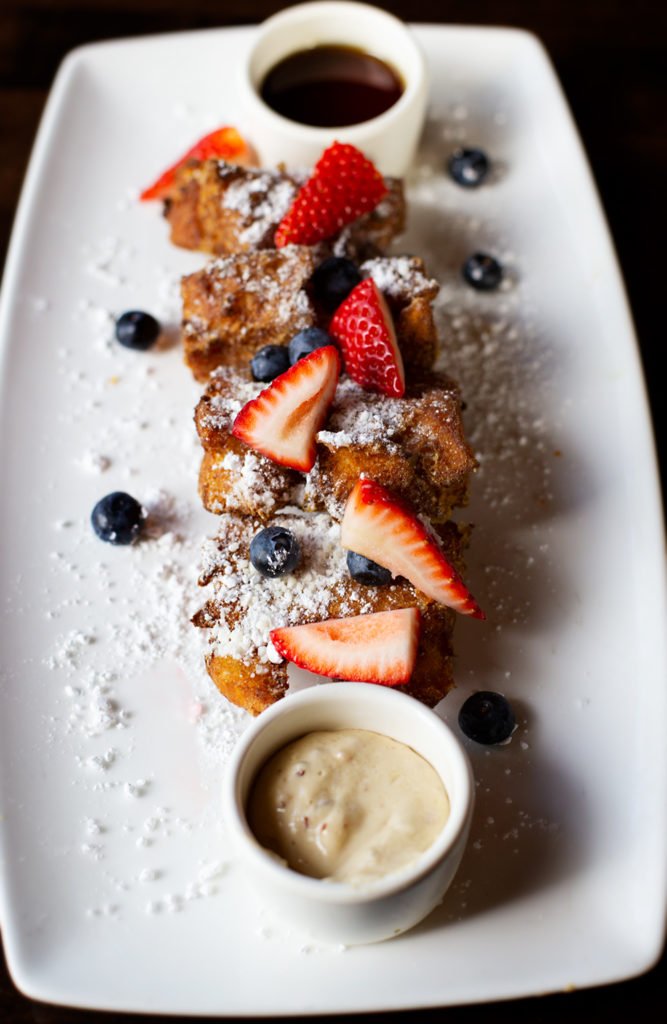 Playful and delicious twists are apparent in other dishes too, like the avocado toast, which is upgraded with a layer of whipped feta cheese and topped with arugula and tomatoes. For a protein boost, add two fried eggs for an extra $2.95.
The quinoa power bowl is a lovely blend of healthier ingredients: red quinoa, Greek yogurt, fresh blueberries, strawberries, bananas, matcha powder, honey, and a generous scoop of peanut butter.
If you're still feeling a little drowsy from the night before, the carnitas chilaquiles dish packs enough heat to perk you right up. Tortilla chips are loaded with carnitas, jack cheese, roasted pasilla peppers and jalapeños, and smothered in a mildly spicy tomatillo sauce. Toppings include sour cream, cilantro, and a fried egg. While you may be tempted to eat with your hands, nacho-style, a fork and knife are much more advisable. Especially if you're with your date…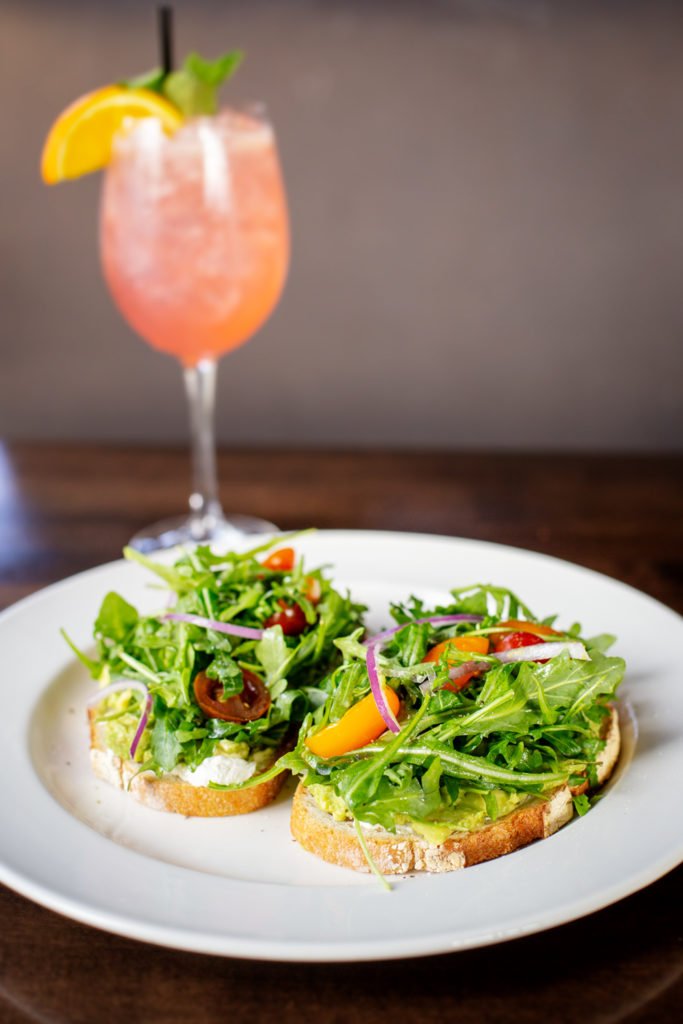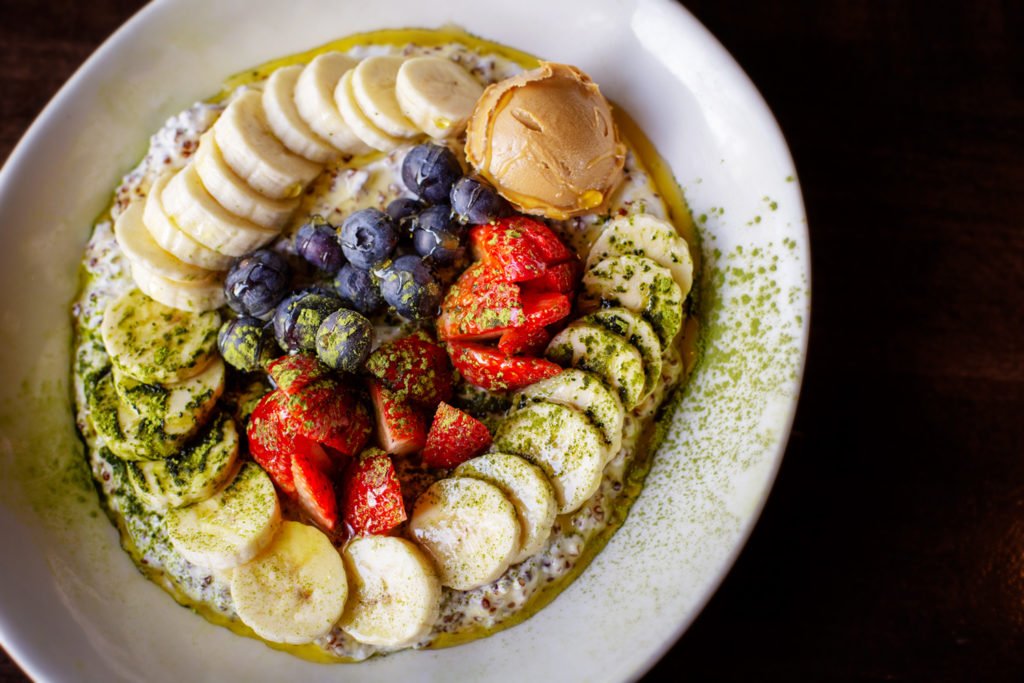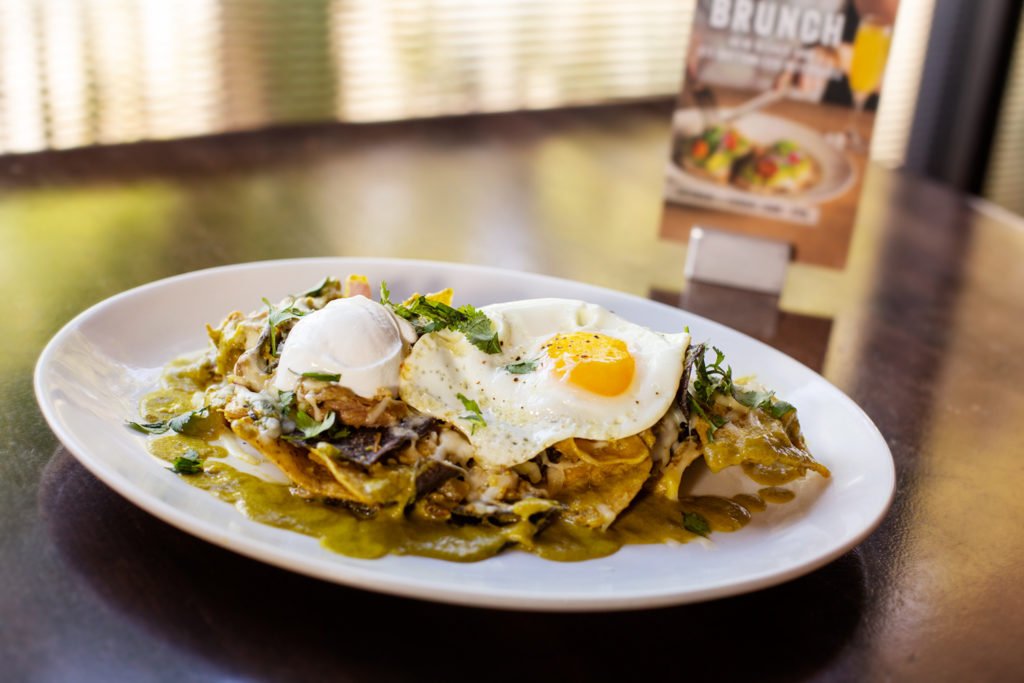 DETAILS
Brunch is served Saturdays and Sundays from 10am-2pm.
Yard House
8367 International Dr
Orlando, FL 32819
(407) 351-8220
www.yardhouse.com
For more brunch ideas, read our guide to the Best Restaurants for Brunch in Orlando and check out the rest of our Brunch Buzz series.

Disclosure: Yard House provided this meal at no cost to the writer.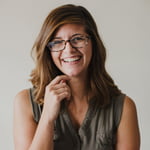 About the Author/Photographer:
Stephanie Patterson is a talented professional food and travel photographer and writer with a passion for creativity, the beach and great eats. When she's not taking photos or writing, you can find her exploring the state for her Florida travel blog, Travel Taste Click. Find her online at www.spattersoncreative.com and www.traveltasteclick.com.
All photos by Stephanie Patterson