A multitude of high-quality restaurants, fun monthly events, and proximity to Lake Eola Park make the Thornton Park District a no-brainer for date night. But if you're on a budget, happy hour is an affordable alternative to a fancy dinner. And at Menagerie, happy hour is a daily affair.
Reasons to love this relative newcomer include the fun and unique menu, and the inviting, warm feel emanating from the friendly staff and bright interior. Houseplants hang from the ceiling and line the windows. Cozy booths await date nighters. And live music serves as the soundtrack for those seated on the outdoor patio. Then there's happy hour, a relaxed affair that serves as the ideal prelude to dinner.
Served from 4-7pm, Menagerie's happy hour includes $7 cocktails and wines by the glass, $5 draft beers and a selection of $6 small plates. Here's the full breakdown…
DRINKS
I didn't believe my server, Katey, when she told me every single cocktail on the menu is $7 during happy hour. But it's true. Cocktail lovers will be in heaven perusing the multi-page drink menu.
Channel Don Draper with one of three Old Fashioneds on the menu, or pretend you're in Italy while sipping a classic Aperol Spritz. Or choose something from "The Collection" – an assortment of cocktails bearing circus-inspired names.
I chose the Tight Rope, which also happens to be a fan favorite. Made with Wheatley vodka, house-crafted tart blackberry lavender shrub, and lemon, and garnished with a sprig of smoked rosemary, it's a light and sophisticated cocktail that goes down easy.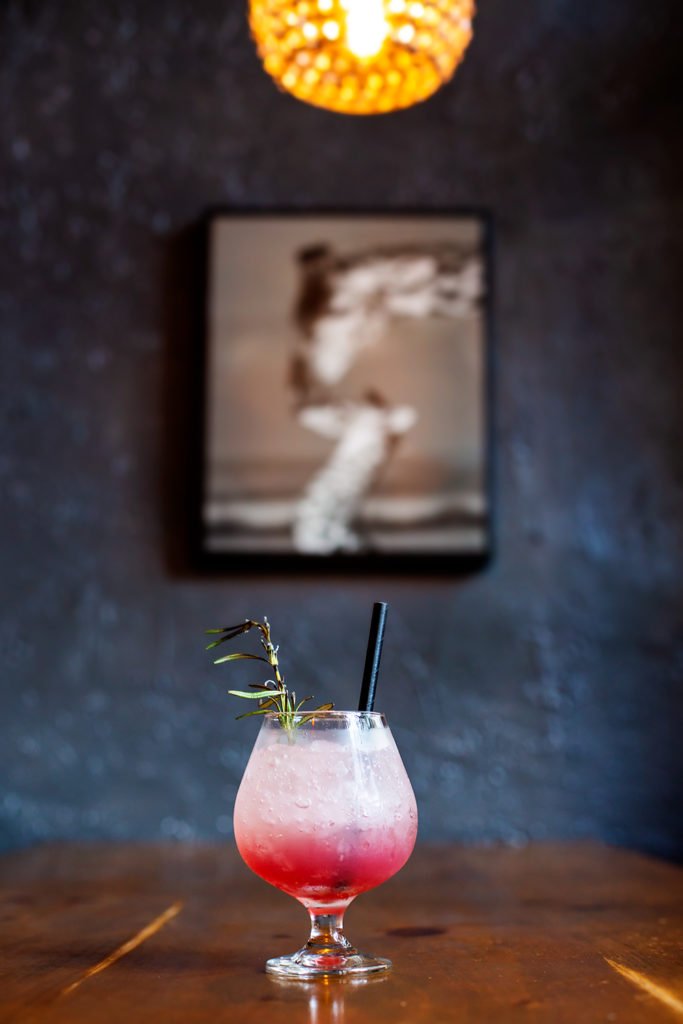 My companion sipped the Tea Party, a gin and vodka libation served in a teacup. Drink it with your pinkies up—the menu says so!
Other drink specials include $7 wines by the glass and $5 draft beers.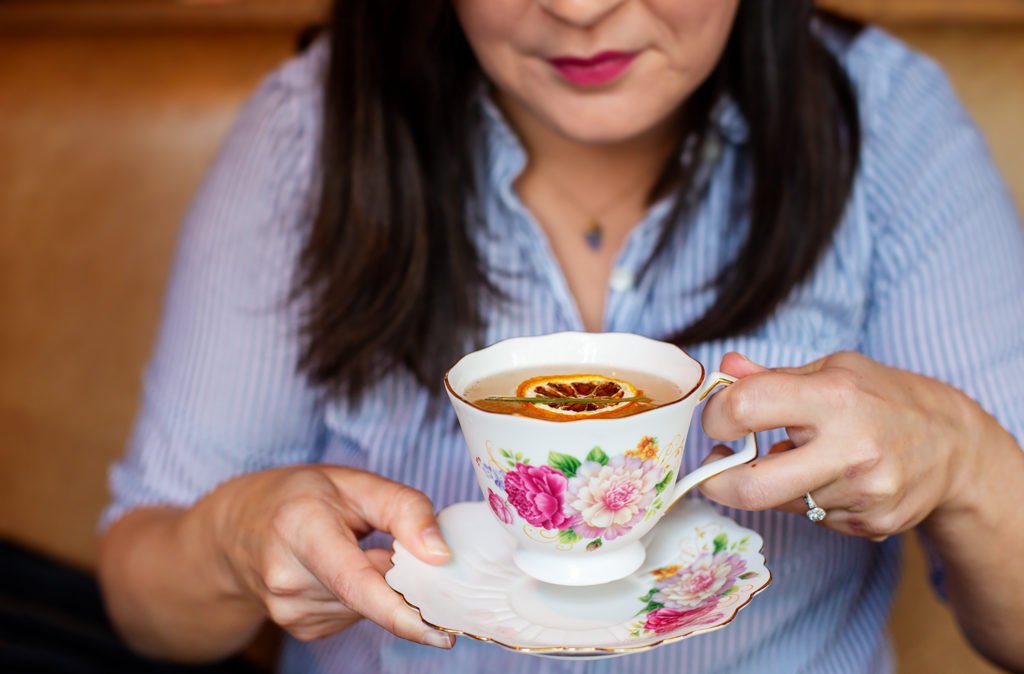 FOOD
If happy hour is serving as your dinner, order one of everything to share and you'll leave full and happy. The small plates on the menu are an assortment of proteins, veggies and carbs. All are priced at $6 each.
Of the bunch, the prized favorite was the blackberry habanero wings. The sauce has a rich red hue and while it's deceptively sweet at first, the subtle spice kicks in soon enough with a pleasant tickle in the back of your throat. There were no leftovers.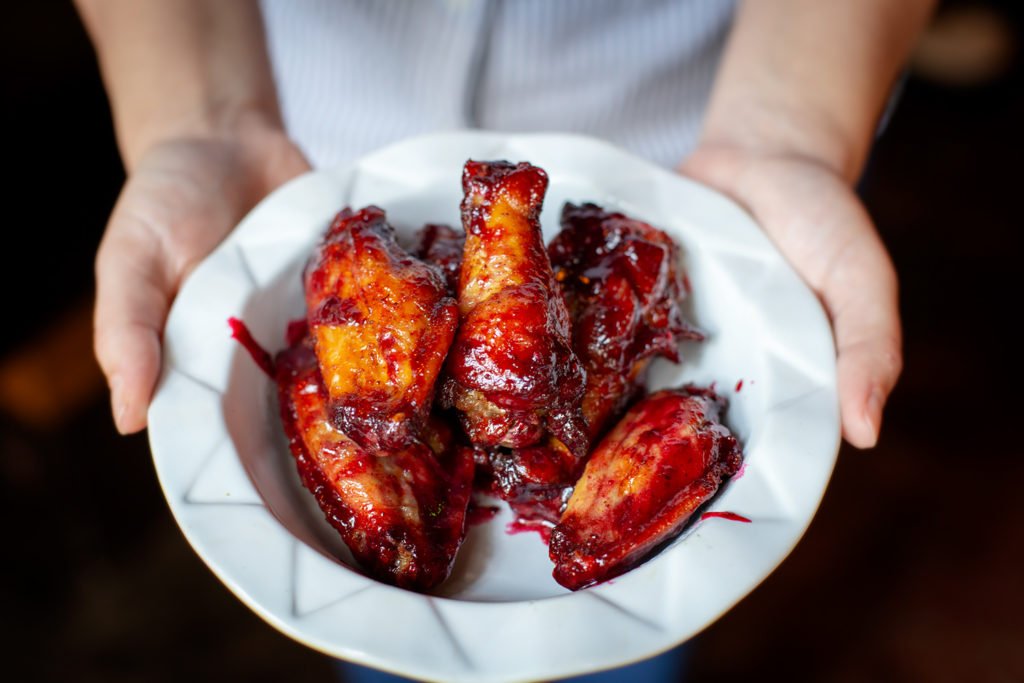 The Taiwanese Night Market is another chicken dish, a hearty serving bowl filled with crispy chicken, fried basil and a yummy garlic sambal dipping sauce.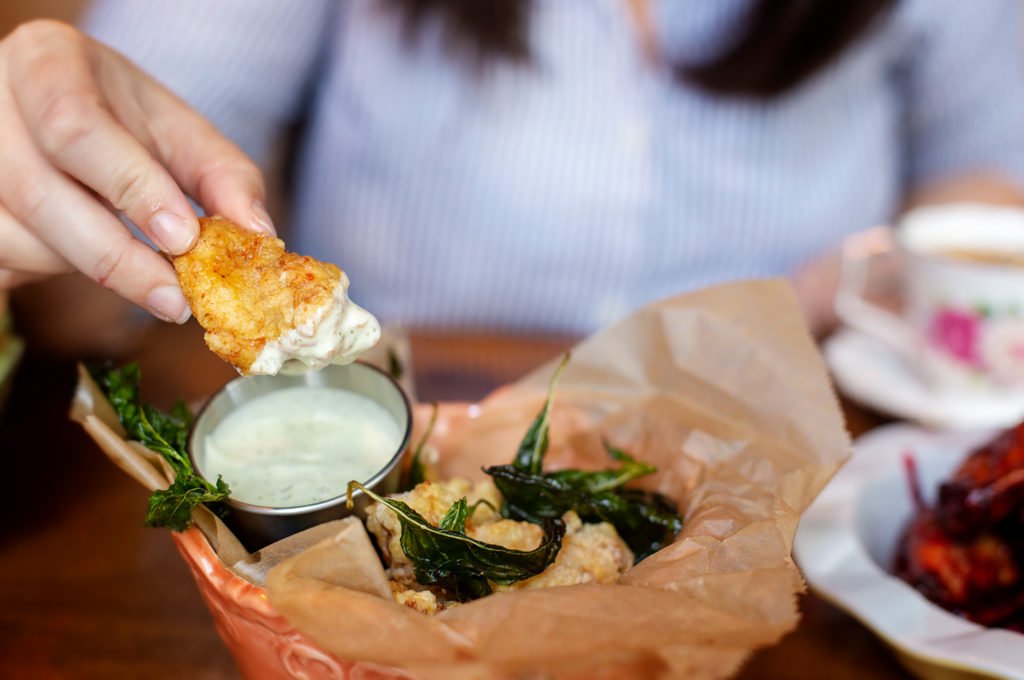 Heavenly squash and bacon fritters are akin to giant hush puppies made with acorn and butternut squash, jalapeno, bacon, and white cheddar. All those veggies make them healthy, right? Dip and dunk them to your heart's content in the accompanying honey aioli.
Curry tempura cauliflower with sambal relish rounds out the carb and meat feast, packing loads of flavor and a crisp texture.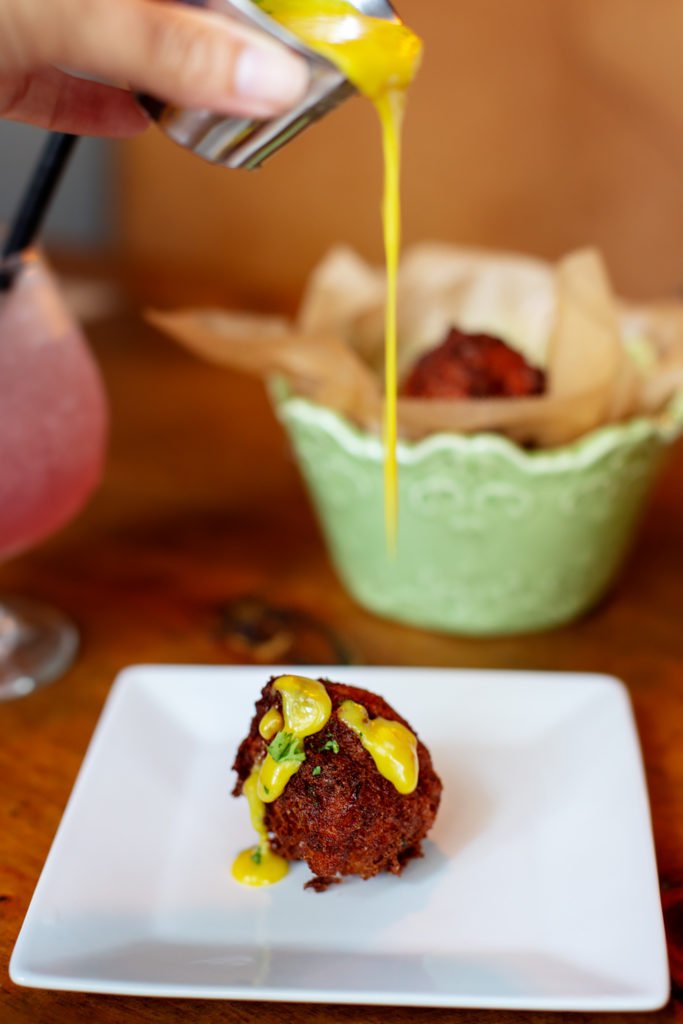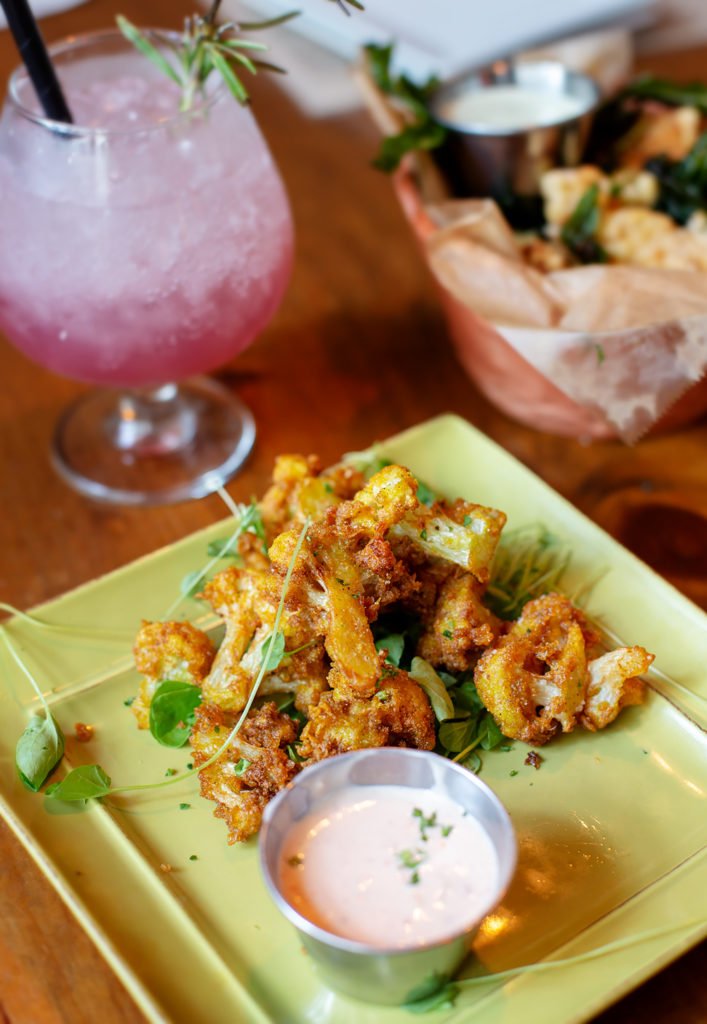 THE GRADE
Drinks: The entire multi-page cocktail menu is $7 during happy hour, making this one of the best values I've seen for cocktails.
Food: While there are only four dishes to choose from, they're different enough to serve as a full meal. Ordering one of each plus two cocktails comes out to just under $50 with a tip.
Setting: The same team that's behind RusTeak and The Stubbon Mule owns Menagerie. They're masters at creating laid-back yet refined restaurants where you feel like family.
Menagerie scores an A. And an A+ for the amazing and affordable drink selection. Don't skip the wings.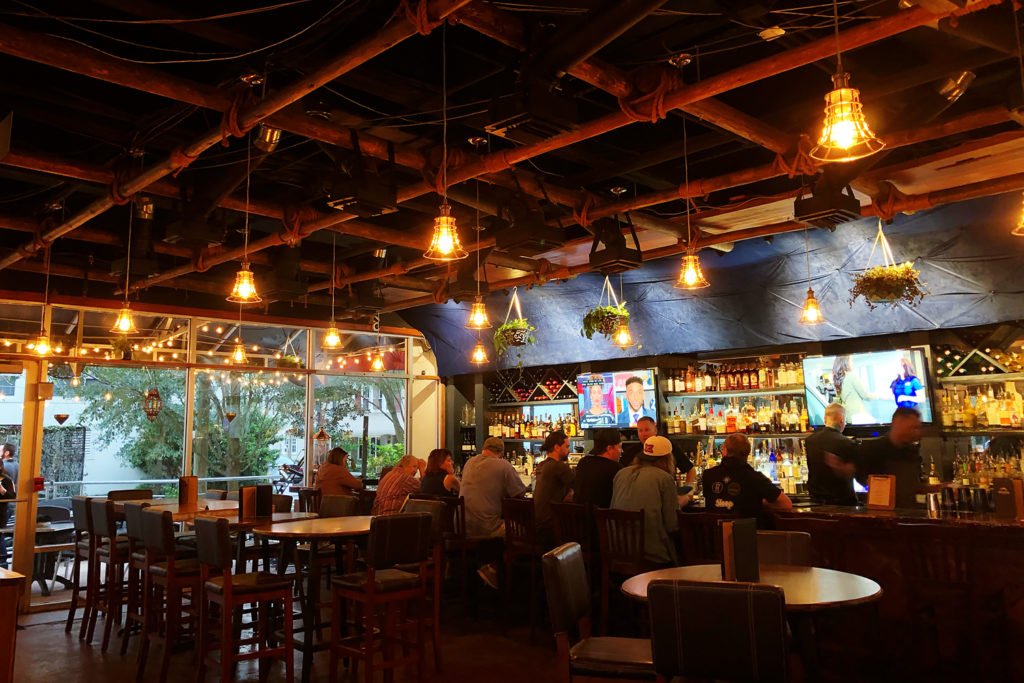 DETAILS
Menagerie Eatery and Bar
101 S. Eola Drive
Orlando, FL 32801
407-601-5219
menagerieorlando.com
Happy hour is served from 4-7pm throughout the whole restaurant.
Want more happy hour info? Check out our guide to Orlando Happy Hours.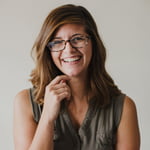 About the Author/Photographer:
Stephanie Patterson is a talented professional food and travel photographer and writer with a passion for creativity, the beach and great eats. When she's not taking photos or writing, you can find her exploring the state for her Florida travel blog, Travel Taste Click. Find her online at www.spattersoncreative.com and www.traveltasteclick.com.
All photos by Stephanie Patterson