Whisk your date away to a new locale this Valentine's Day. From sightseeing and food tours to lakefront views and some of Central Florida's coolest bars, restaurants and breweries, Historic Downtown Sanford has quickly become a hot spot for couples.
– SPONSORED – Easy to get to on the unclogged 417 or by SunRail ride, the charming downtown corridor of this burgeoning Central Florida's town boasts dozens of opportunities for date nighters. Here are a few of our favorite ideas for date night (and Valentine's Day) in Sanford:
1.
Attend Alive After 5
Alive After 5 is Sanford's monthly free block party event featuring a new theme each month. This month's event takes place on February 14 and the theme is Pardi Gras. Enjoy live music from Brown Bag Brass Band, food, craft beer, and shopping, all with a dash of Mardi Gras and Valentine's Day flair.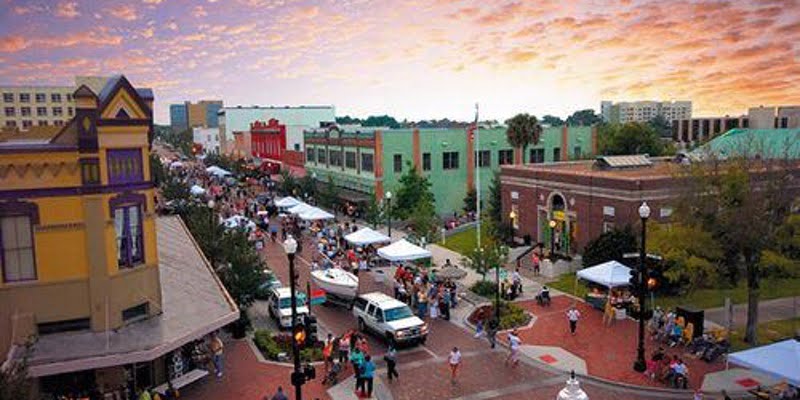 2. Go on a self-guided brewery crawl.
Of the 26 breweries listed in the current edition of the Central Florida Ale Trail, four of them are located in Historic Downtown Sanford. Bonus: they're all within walking distance of one another. Pick up a free map at any participating brewery and visit them all.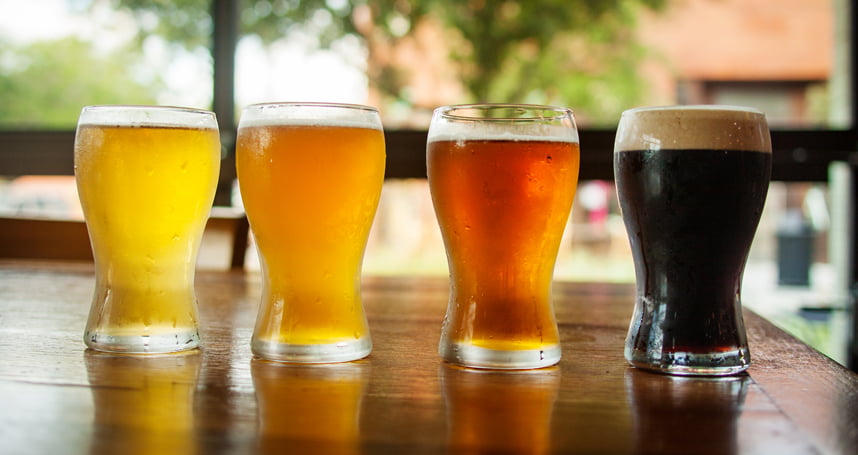 3. Book dinner for two at a local restaurant
German, Belgian, American, farm-to-table, desserts… Sanford has a diverse collection of restaurants to explore. Research ahead to plan the perfect dinner, or just set out on a spontaneous stroll, stopping along the way to try anything that looks interesting. You'll find a few Valentine's Day specials and happenings in this Sanford365 post.
4. Clink glasses at a local watering hole
Complimenting the diverse dining scene, lively breweries, craft cocktail hotspots, wine bars, and historic buildings repurposed into inventive places to imbibe are around nearly every corner. Consider a nightcap at one of these local bars.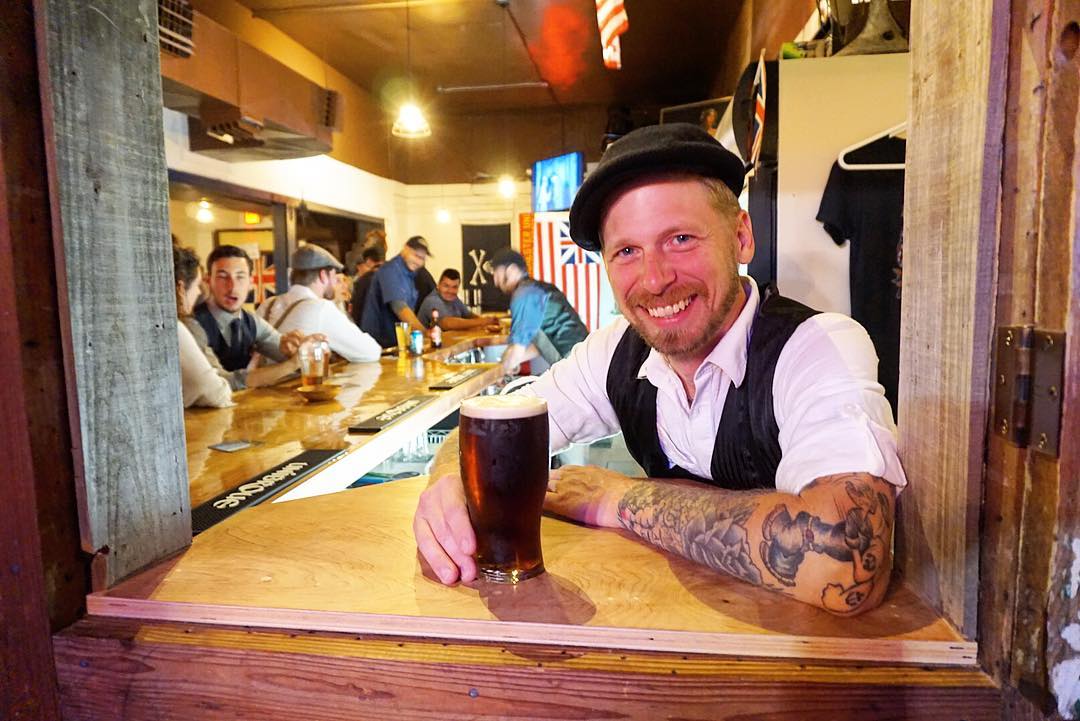 5. Join a tour
Sanford has such an abundance of eateries, sights, shops, and places to enjoy a refreshing adult beverage that it can be tough to squeeze everything into just one day or night. Consider joining a food tour, sightseeing river cruise, or pub crawl tour.
6. Explore the Sanford Riverwalk
Wander just off Historic Downtown Sanford's main drag and you'll come to the shore of Lake Monroe. Stroll hand in hand along the Sanford Riverwalk, a 2-mile paved trail along the lake. Along the way, stop and take a seat on one of the benches or couples' swings, each offering the ideal place to watch beautiful sunsets and sunrises over the marina. Alternatively, rent a few bikes in town for a leisurely cruise. Here's a handy map.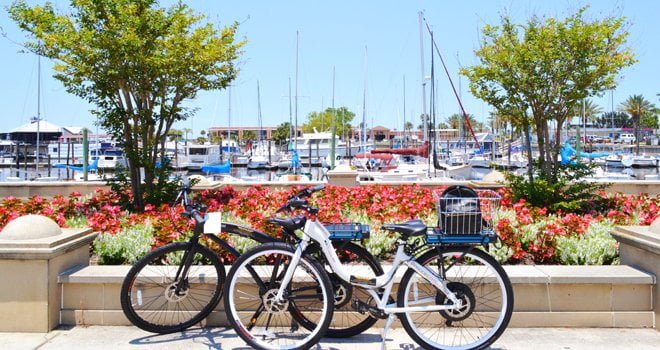 7. Have a food truck date
On the 3rd Saturday of each month, 12+ food trucks gather in Historic Downtown Sanford for the monthly Sanford Food Truck Fiesta. There's plenty of seating, an outdoor bar, and live music.
8. Shop for something special
You won't have to wander Sanford's charming streets for long before stumbling upon unique boutiques, specialty shops and art galleries. Start with a stroll down 1st St and see what you find along the way.
9. See a show
The Wayne Densch Performing Arts Center is a hub for concerts, theater and film. Line up your visit with an upcoming event like the annual Love Your Shorts Film Festival February 7-10, or the Sanford Jazz Ensemble February 17.
10. Visit the Zoo
Give your Valentine's Day a wild twist with a stop at the Central Florida Zoo. While small in size, the zoo is packed with charm.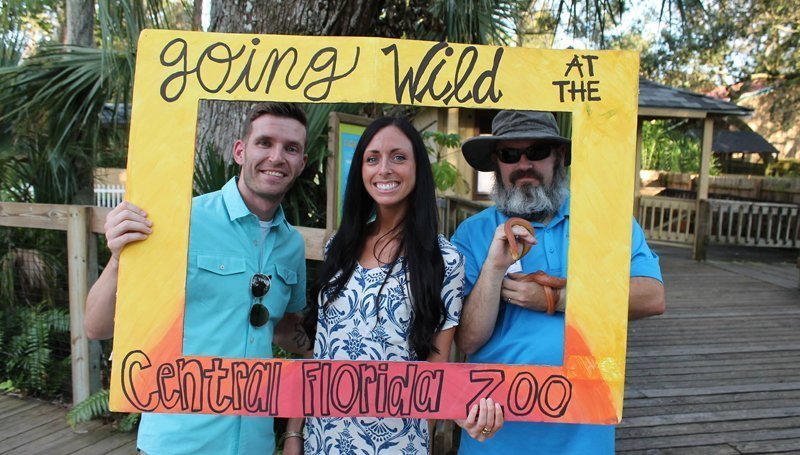 11. Check out a local market
You'll find the Sanford Farmer's Market at Magnolia Square every Saturday from 10am-3pm. Or, visit the Sanford Indie Market February 17 from 11am-5pm. This twice-annual event includes vintage pieces, art, handmade items and more plus food, live music, and adult beverages.
12. Hop on and off the free trolley
The City of Sanford has a free trolley service Monday-Saturday that's especially helpful if you're arriving in town at the SunRail station. While the SunRail doesn't run on Saturdays, you can still hop on and off the trolley in historic downtown. The trolley runs hourly from noon-7pm Monday-Thursday and Saturday and has extended hours on Fridays until 8:15pm. Check out all of the stops here.
13. Savor something sweet
From homemade marshmallows to indulgent baked goods, there are multiple places in town to satisfy your sweet tooth. Consider checking out a local bakery or sweet shop after dinner as part of a mini progressive dinner crawl.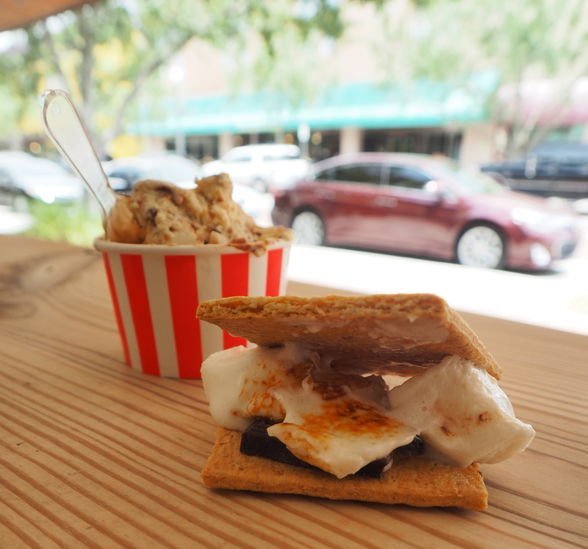 Feature image credit: City of Sanford
DISCLOSURE
We were compensated to write this post…
and
We are committed to providing you with valuable content that informs and inspires you…
and
We are clear that all of our content, including our sponsored content, gives value to our readers.
Our commitment as a for-profit website is to marry total transparency with superior, locally-created content. If you ever feel we fall short in that commitment, please let us know.