SPONSORED – It's been more than 60 years since the Orlando Science Center opened its doors to Orlando locals. Now with four floors of interactive exhibit halls, labs and workshops, theaters, an observatory, and experiences that change with each season, this hub of imagination and innovation continues to captivate visitors of all ages.
That especially includes adults, who are continuously welcomed to the Orlando Science Center to enjoy grown-up-only events and experiences throughout the year. Here's a round-up of what's on deck for 2019:
SCIENCE NIGHT LIVE
Saturday, March 2, 2019
8-11:30 pm
Enjoy everything you love about Orlando Science Center–without the kids! Call the babysitter and grab your friends, because you're not going to want to miss this. Featuring new traveling exhibit Above and Beyond Presented by Boeing, telescope experiences (weather permitting), workshops in The Hive and experiments in Dr. Dare's Lab, plus two guest speakers guaranteed to take you out of this world. Bring your friends, or make a date night of it, and unleash your inner child at this unique experience that proves there's no age limit on curiosity.
Beer and wine, as well as a la carte food items, served at an extra cost. Must be 21 years or older to attend.
Limited tickets are available for just $16 and usually sell out online in advance so purchase yours today!
Tickets and details at www.osc.org/visit/events/science-night-live.
FUTURE SCIENCE NIGHT LIVE EVENTS
June 1, 2019
August 17, 2019
October (exact date TBD)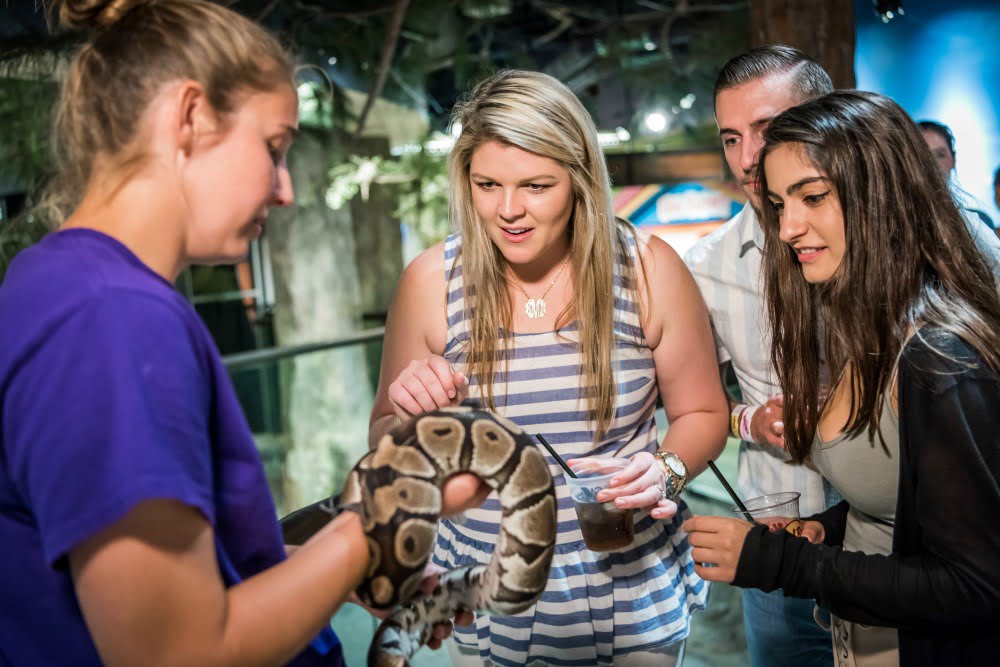 THE SCIENCE OF WINE
Saturday, April 27, 2019
7-10pm
The Science of Wine is not just another wine tasting, but an oenological odyssey with presentations on multiple aspects of wine growing and wine tasting in addition to samples of more than 150 fine wines from the world's most important wine regions and some of the best food from your favorite region, Central Florida!
Ready your mind – and palate – for a night of wining, dining and learning at one of Orlando's most unique food and wine events, the Science of Wine. Sip, savor and support the mission of Orlando Science Center! Uncork your inner sommelier (and scientist!) at the 9th annual Science of Wine, presented by Southern Glazer's Wines and Spirits.
TICKETS
$100 Members
$110 Early Bird
$125 General Admission
**Early bird ticket sales end April 5, 2019
For details and tickets, visit www.osc.org/visit/events/wine/.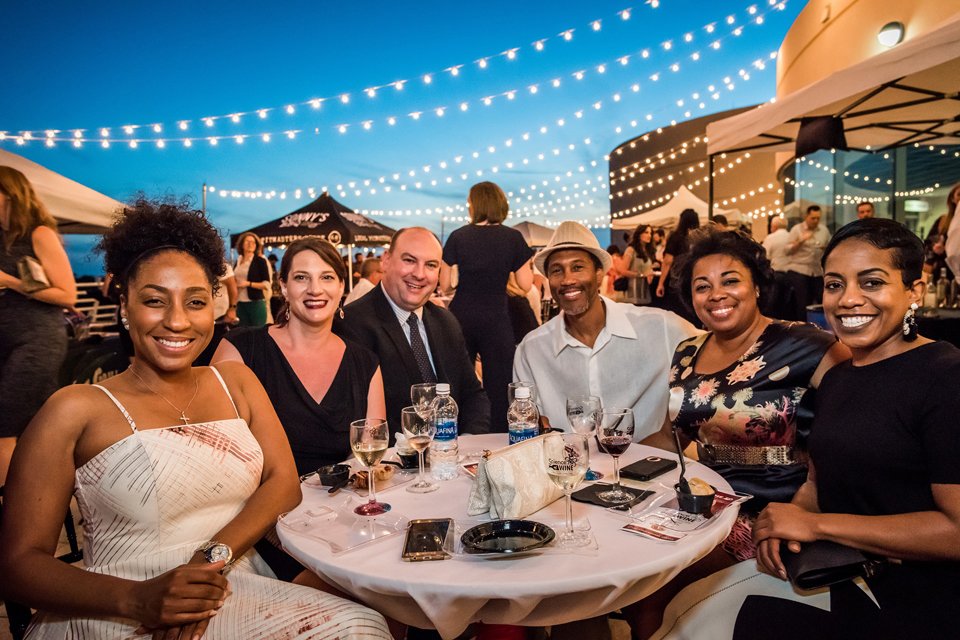 STAR-STUDDED EVENINGS
Open to visitors of all ages, the Orlando Science Center stays open late on select Fridays & Saturday evenings from 5-9pm, allowing after-hours access for just $10.
Learn a little more about our place in outer space through the Observatory, weather permitting.
Catch a Hollywood movie in the Digital Adventure Theater! Showtimes are 5:10 p.m. and 7:50 p.m. Films will rotate throughout the run of Star-Studded Evenings.
Please note that exhibit halls will be closed during Star-Studded Evenings.
The last of the current season of Star-Studded Evenings ends Saturday, February 23, 2019. Telescope viewing in the Observatory will return this summer when the science center stays open late on select Friday and Saturday nights. Stay tuned for more details.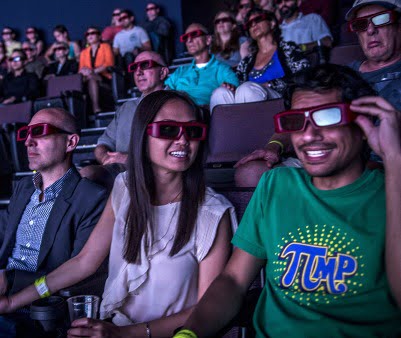 HOLLYWOOD MOVIES AND GIANT SCREEN DOCUMENTARIES
Dr. Phillips CineDome
Embark on a giant-screen journey to the depths of the ocean, the wilderness of the savanna, the vast depths of outer space or anywhere in between.
Beginning February 23, 2019, catch Great Bear Rainforest!
Journey to a land of grizzlies, coastal wolves, sea otters and the all-white spirit bear — the rarest bear on earth — in the film Great Bear Rainforest.Hidden from the outside world, the Great Bear Rainforest is one of the wildest places left on earth. Found on Canada's remote Pacific coast, it is the last intact temperate rainforest in the world—a place protected by the region's indigenous people for millennia. Now, for the first time ever, experience this magical world in IMAX and giant screen theaters, and discover the land of the spirit bear. Directed by Ian McAllister and narrated by Ryan Reynolds. greatbearrainforestfilm.com
Digital Adventure Theater
See a rotating array of Hollywood films inside the the stadium-seated Digital Adventure Theater Thursday through Sunday evenings beginning at 5:10pm.
Movies in documentaries are included in the price of general admission.
WEDDINGS
Tie the knot at the Orlando Science Center where you can dine with dinosaurs and dance under the stars!
Did you know The Science Center is available for ceremonies and receptions? Say "I do" while the Florida sun sets over beautiful downtown Orlando, or in an out-of-this-world ceremony with our globe featuring projected images of Earth and the solar system. With a variety of indoor and outdoor settings, one is sure to be the perfect backdrop for your special day.
More details at www.osc.org/visit/events/weddings.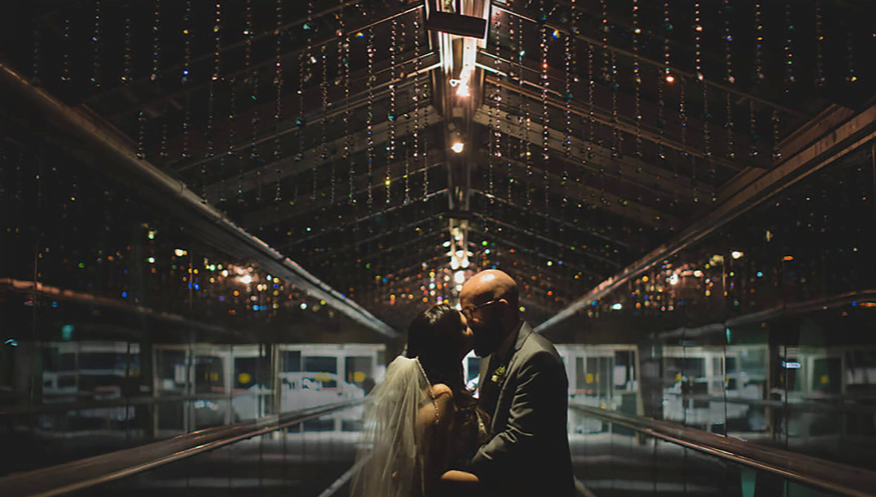 All images provided by Orlando Science Center
DISCLOSURE
We were compensated to write this post…
and
We are committed to providing you with valuable content that informs and inspires you…
and
We are clear that all of our content, including our sponsored content, gives value to our readers.
Our commitment as a for-profit website is to marry total transparency with superior, locally-created content. If you ever feel we fall short in that commitment, please let us know.