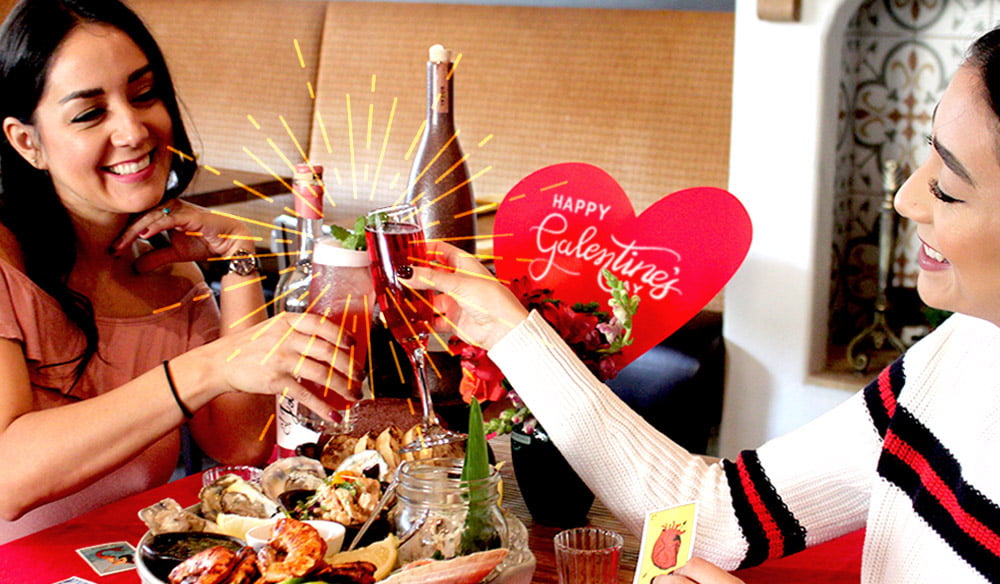 With the national day of love upon us, love for your best girls (and guys!) is definitely a priority. Galentine's Day, occurring the day before Valentine's Day, is all about "ladies celebrating ladies," and has become an unofficial holiday after debuting on the hit TV show Parks and Recreation. Consider these fun options for Galentine's Day in Orlando this year to celebrate the special bond you've got with your best friends!
February 7 – 14
The Glass Knife
While not an official Galentine's Day event, The Glass Knife has a handful of Valentine's Day-themed desserts worth mentioning. Round up your crew and stop in to try one of the specialties. We're loving the Strawberry Cheesecake Heart plated dessert + champagne pairing available for $16. The dessert is a light, cheesecake mousse filled with lemon curd and house-made strawberry mousse on a strawberry cake base. it's coated with white chocolate glacage, garnished with a white chocolate feather and dried rose petal, and finished with a strawberry sauce, rich chocolate creameaux, chocolate powder and tangy lemon curd. Yum!!
A la carte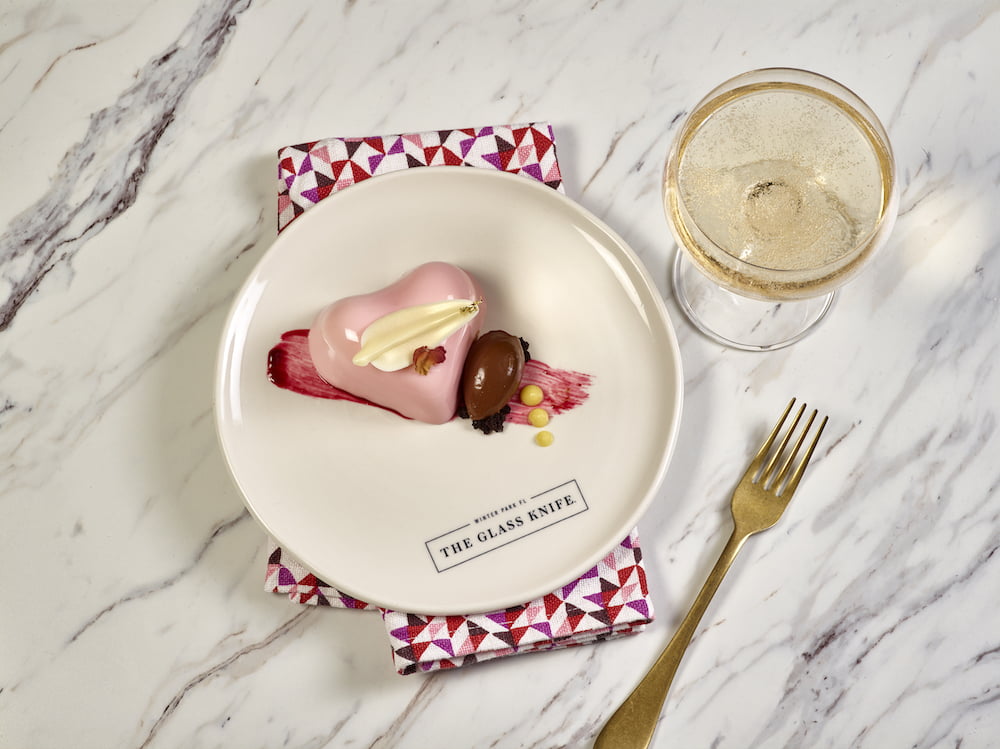 Thursday, February 7, 6:30pm
The Nook on Robinson
Celebrate and network at the same time! Diana Griffith of Orlando Lady Boss is hosting this bash in celebration of the Orlando Lady Boss Anniversary and Galentine's Day. There will be light appetizers and drink specials like BOGO craft beers, $5 wines and $5 speciality cocktails.
FREE
Saturday, February 9, 10:30am
Seminole Town Center (Upper level in between Cuts, Blow and Style and Planet Smoothie)
The Galentine's festivities include wine slushies, mocktails, hair curling, mini makeovers, caricatures, chocolate samples, music, a photo booth, sampling, giveaways and more!
FREE Admission
Saturday, February 9, 11am
Peaceful Peacock Orlando
Enjoy a one-hour heart and hip opening flow yoga class followed by a brunch hour complete with a waffle bar and mimosa fountain, plus plenty of time for self-care talk. Everyone in attendance will receive a swag bag loaded with self care samples. A few local vendors will also be in attendance.
$21/person
Tuesday, February 12
Get a $5 mini bottle of Prosecco. More details here: www.seasons52.com/events/valentines-day.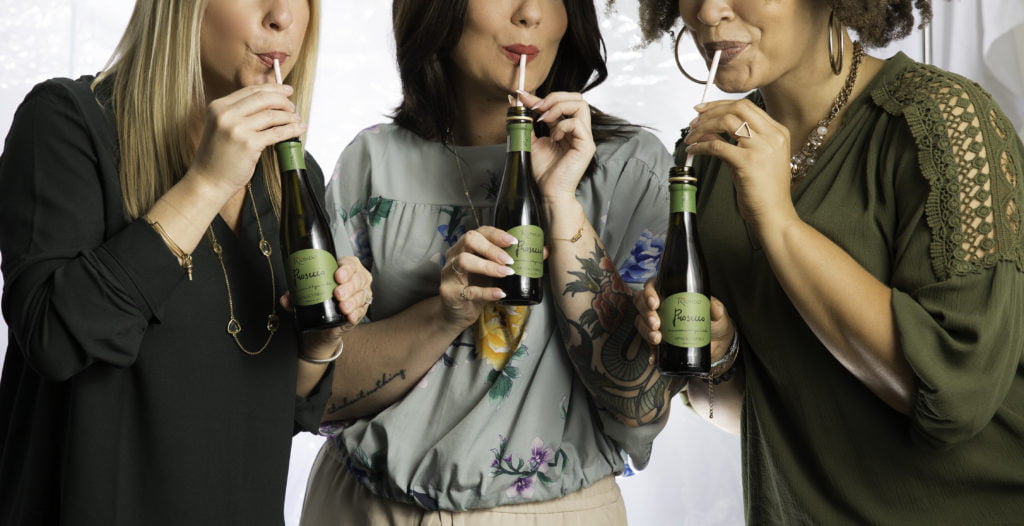 February 11 – February 13
All Orlando Bahama Breeze locations
Celebrate island style! Bahama Breeze's signature Bahama Mama drink and Chocolate Island dessert will be just $5 each all day for anyone celebrating Galentine's Day.
A la carte
Tuesday, February 12, 7pm
Whippoorwill Beer House & Package Store
Donuts and wine…need we say more? Ahead of Valentine's Day, Whippoorwill is hosting a Valentines Donut / Wine Pairing with Orlandough donuts and Progress Wine Group wine. Your ticket includes four wines paired with four donuts. The donut theme of the night is Netflix and Chill. Plus, there will be a discount on bottles of each of the featured wines. The Heavy will also be in attendance with flowers for sale.
$23.50 online; or $20 when purchased over the phone 321-355-3964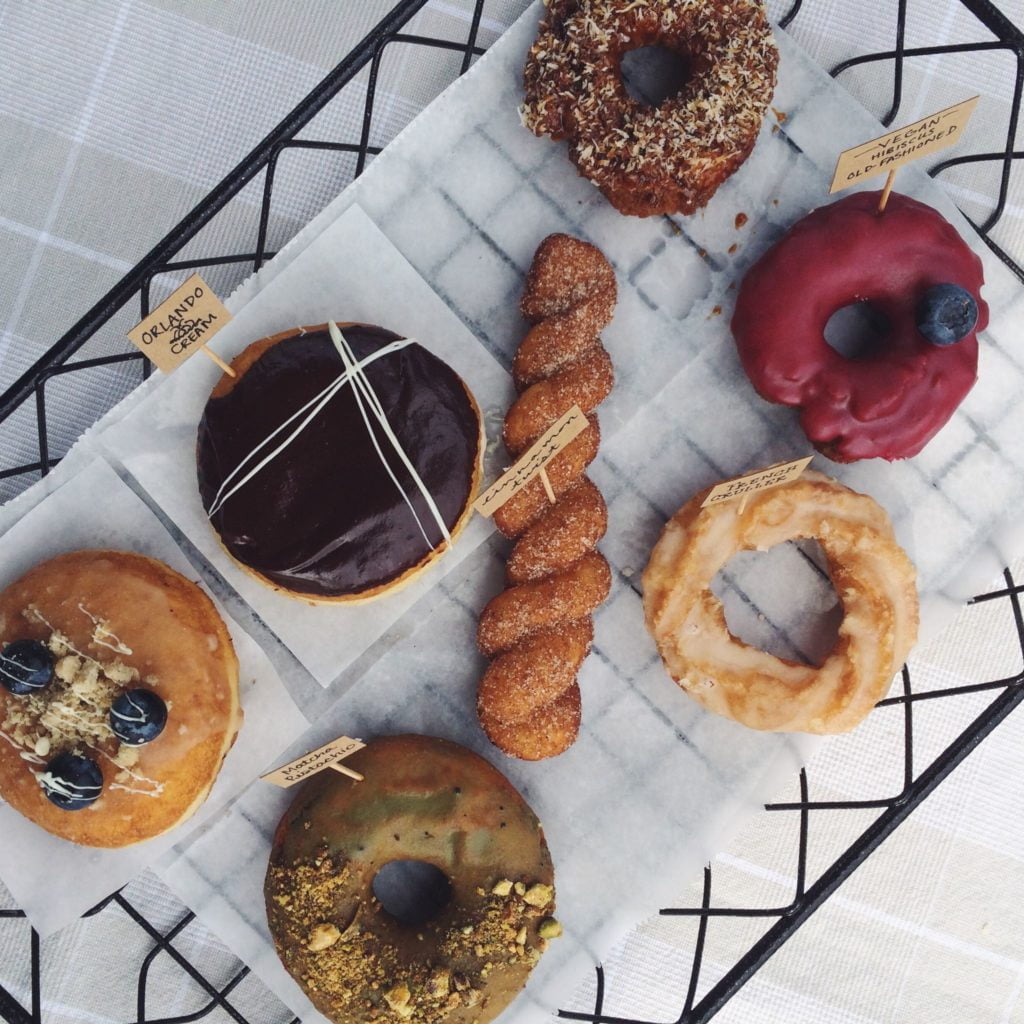 Wednesday, February 13, 5pm
Boca Winter Park
The theme of the evening is Wine, Cheese and Chocolate with tastings of decadent chocolates and indulgent cheeses paired with a glass of wine of your choice. The special will be available in the bar area only from 5pm-close. To make a reservation, call 407-636-7022.
$20
Wednesday, February 13
Bulla Gastrobar
Start the night at Bulla in Winter Park with your girls where groups of four or more will receive a complimentary pitcher of sangria. Share some great apps, tapas style! This Winter Park favorite is close to Park Avenue, so consider adding on the Winter Park Scenic Boat Tour, a visit to a wine bar, or a DIY shop and stroll before or after dinner.
A la carte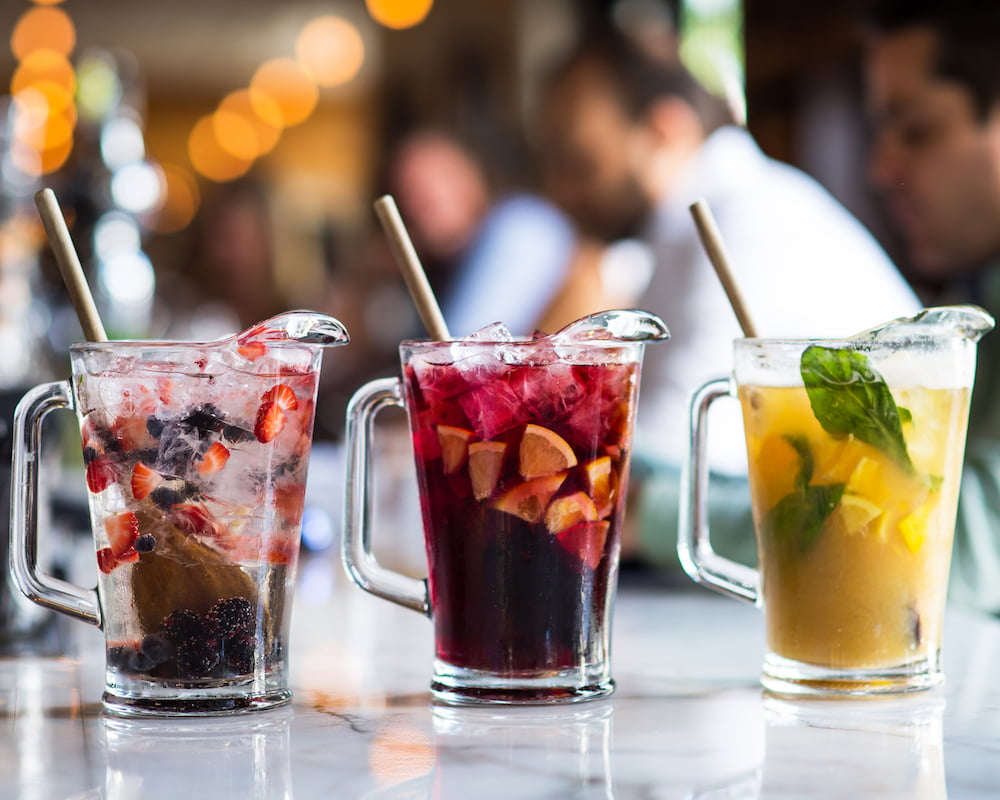 Wednesday, February 13, 5:30pm
Luisa's Cellar
Round up your besties to celebrate friendship! Luisa's Cellar will be hosting a fun celebration complete with a wine & cupcake pairing, food from Cala La Pasta Italian Food Truck, and a live DJ. Wine flights will be available for pairing with pasta from the food truck.
FREE admission
Wednesday, February 13, 5:30-9:30pm
Eden Bar at Enzian Theater
Round up your ladies for a fun evening complete with a free Ketel One cocktail (one free cocktail per person between 5:30-7:30pm, must be ordered at the bar). Use your creativity to decorate your drink at the garnish bar. Apart from the free drink, enjoy drink specials like house wines for $4 and Moulin De Gassaci (Blanc and Rose) for $4.
FREE admission
Wednesday, February 13, 6pm
Redlight Redlight
This annual Galentine's Day event in the Audubon Park Garden District features $2 off glasses of wine & champagne for the ladies. Nosh on sweet and savory treats from Buttermilk Bakery and Wild Ocean Seafood Market. There will also be female makers and business owners on site selling goodies to take home.
FREE admission
Wednesday, February 13, 6pm
Camping World Stadium
Wednesday W.I.N.E. is designed to socialize, share ideas and make connections with business and community leaders from all over Central Florida. Admission includes a 1-hour yoga session held on the field of Camping World Stadium followed by a post-yoga happy hour including appetizers and wine. Yoga mat rentals will be available for $3 each but you are encouraged to bring your own mat.
$10/person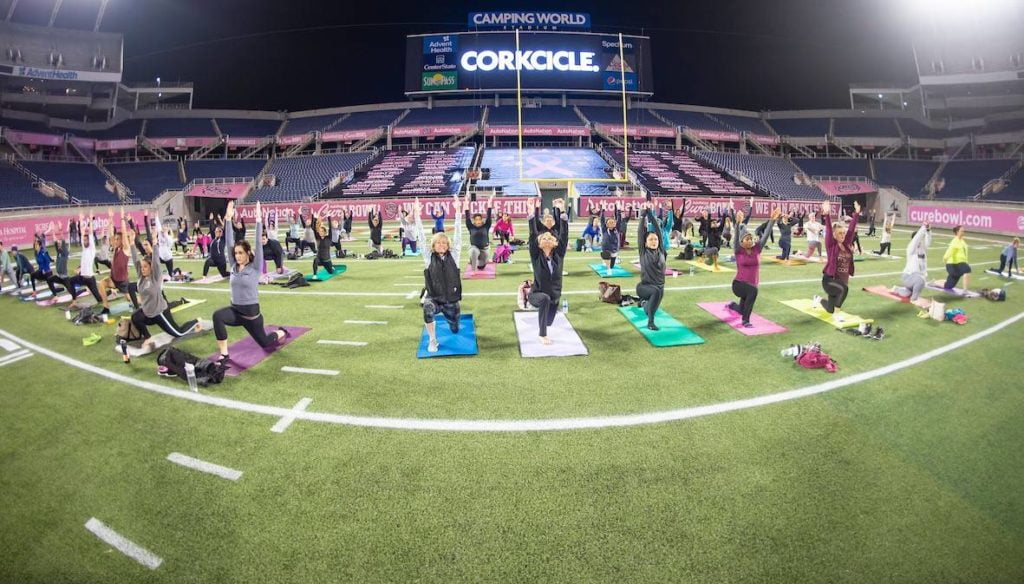 Wednesday, February 13, 6pm
The Cloak & Blaster
This event has been going strong for four years. Perks of the celebration include a special menu, cocktails, and treats for all Galentine's reserved parties. Complimentary Galentine reservations are available by messaging The Cloak & Blaster on Facebook, or by emailing hello@cloakandblaster.com with your requested time and party size.
Wednesday, February 13, 6pm
33 & Melt Avalon Park
Get crafty with your ladies as you make a "sparkly, glittery, mermaid, unicorn awesome filled terrarium" with the guidance of a Plant Nite instructor. All materials are included and the instructor will guide you through the process. Your ticket includes a glass of wine or beer and swag bag, too!
$47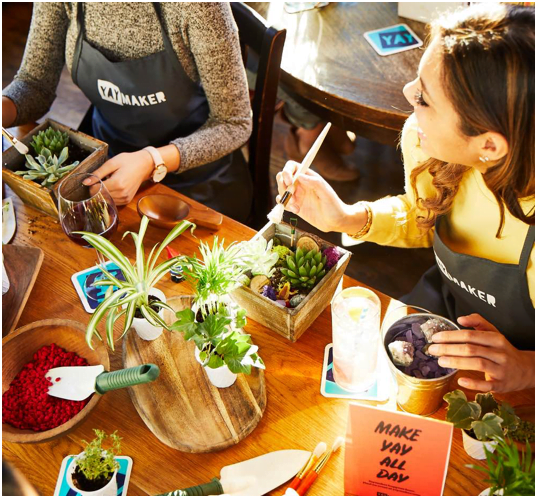 Wednesday, February 13, 6:30pm
Hammer & Stain Clermont
Make your own custom wood art including staining and painting featuring a funny "potty mouth" phrase. BYO wine and beer are allowed. Alternative class: Cupid is Stupid workshop.
$35/person
Wednesday, February 13, 6-8pm
GoodFinds Central Florida
If you're in need of some retail therapy, check out this fun shopping event at Good Finds Central FL. Shop 'til you drop and score some great designer finds. The pop-up shop will feature designer brands for 60% off. While it's totally free to attend, upgrading to a VIP ticket includes early access (5pm), plus a fun "Gal Bag" including discounts around Orlando and entry into three raffles. Sales from the party will benefit Goodwill's Job Training and Placement programs.
Free; VIP tickets $20
Wednesday, February 13, 7pm
Reyes Mezcaleria
What could be better than margaritas, fun activities, and chips and guac with your best ladies? Reyes Mezcaleria is throwing an epic celebration for Galentine's Day with your besties. Tickets to this ladies-only affair include two drinks per person, snacks, Loteria (Mexican bingo), prizes & sweet treats. We can't think of a more delicious way to celebrate the special ladies in your life.
$25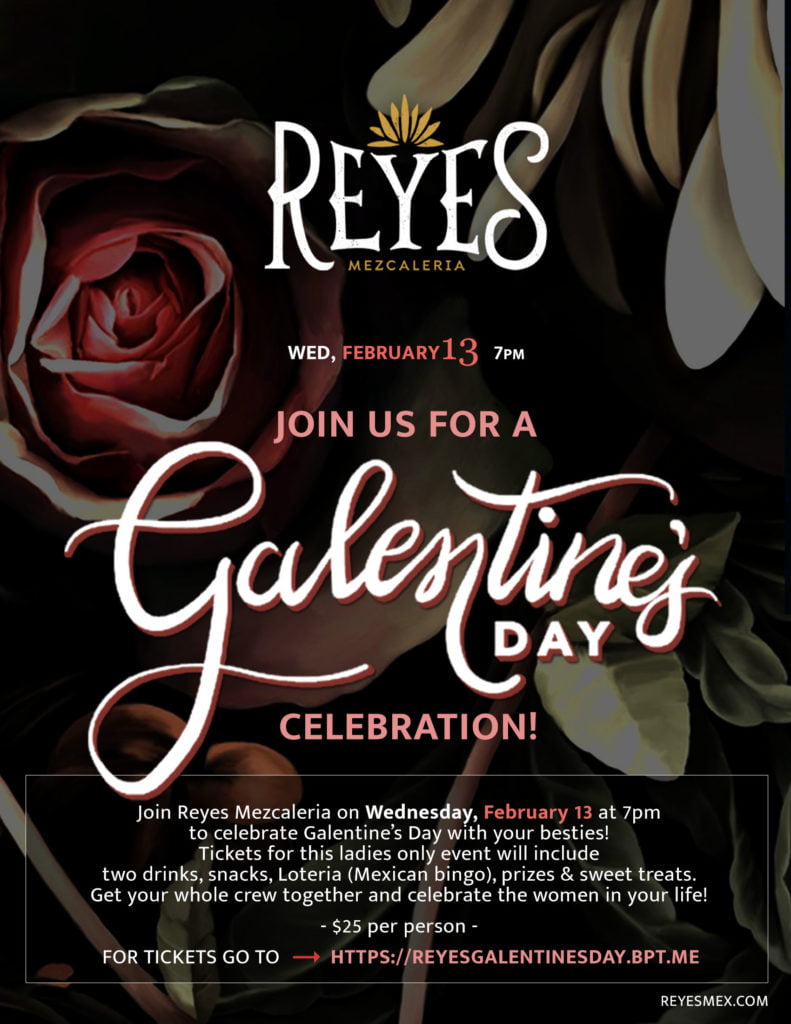 Wednesday, February 13; Doors 7pm/Show 8pm
In the mood for a fun show? Snag tickets to Well-Strung: A Night at the Movies at The MEZZ on Galentine's Day. A New York City string quartet with a modern twist, Well-Strung derives their unique blend of vocals and strings by fusing classical music with the pop music of today. For more information or to purchase tickets, visit http://abbeyorlando.com/events/well-strung-a-night-at-the-movies-the-mezz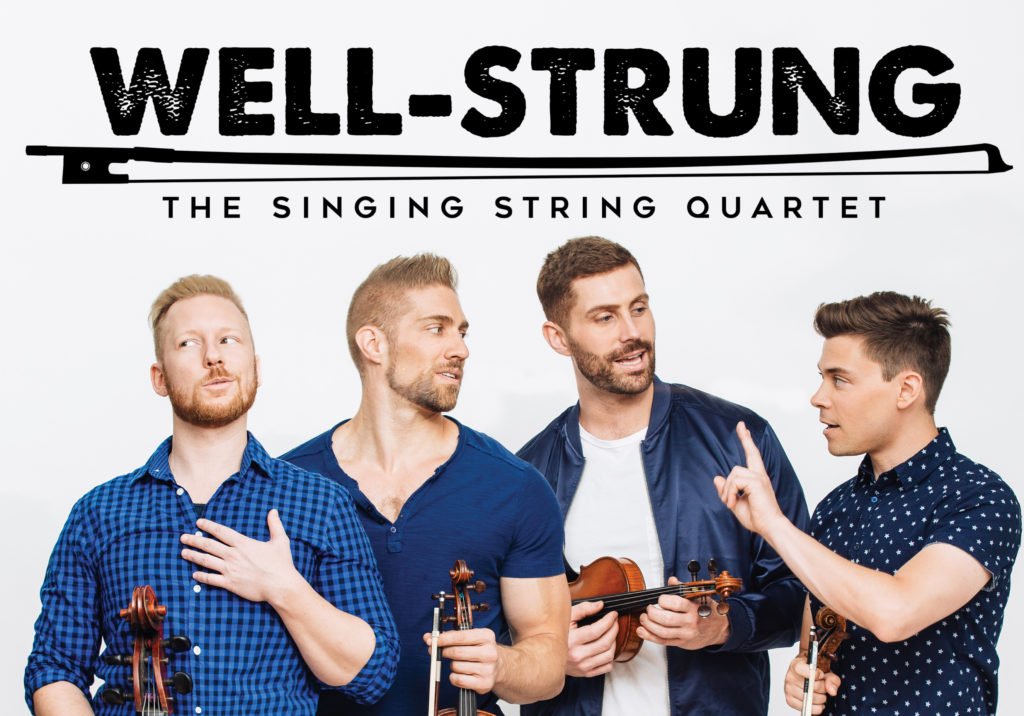 Wednesday, February 13; Doors 8:30pm/show 9pm
The Bull & Bush Pub
Laugh until it hurts at this stand-up comedy and improv show. All genders are welcome and the show is free to attend.
Wednesday, February 13, 5:30-9:30PM
Eden Bar – Maitland
Celebrate your shared friendship over a FREE Ketel One Cocktail and have fun decorating your drink with our garnish bar! (One free cocktail per guest – please order it at the bar.) Stay for a punch bowl to share with your ladies or take advantage of Galentine's specials with house wines for $4 and Moulin De Gassaci (Blanc and Rose) for $4.
Thursday, February 14, 4pm
The Brass Tap – Waterford Lakes
Single, taken? It doesn't matter; all ladies are welcome at this Valentine's Day event. Enjoy a fun ladies day with deals like $4 sangria, house wine and margaritas. There will also be an exclusive specialty cocktail available.
Saturday, February 16, 6:30pm
On Vacation restaurant at The Hotel at Margaritaville Resort Orlando
Have some relationship baggage you'd like to release in the presence of your most supportive friends? Margaritaville Resort Orlando invites you to add it to the fire–literally–at their cheeky "Thank You, Next" Valentine's Day Party. Bring something that reminds you of your ex to add to the ceremonial fire. And if you're feeling a little guilty, know it's for a good cause. Event proceeds will benefit the Osceola County Fire Department for their favorite charity. All attendees will have a chance to win a two-night stay at The Hotel at Margaritaville Resort Orlando.
FREE

Feature image credit: Reyes Mezcaleria
Disclosure: The Glass Knife and Reyes Mezcaleria are some of our valued advertising partners.