Ready to explore the zoo without the kiddos? Central Florida Zoo recently announced a hilarious new event to their lineup of adults-only events.
Held on February 21, 2019 at 5:30pm, Zoolarious is a one-night only comedy event including exclusive zoo access, a cocktail hour with animal encounters, and a special improv comedy show from SAK Comedy Lab, Orlando's top rated live improv comedy club.
The fun kicks off with a full hour of exclusive zoo access for attendees, followed by a cocktail hour. During the cocktail hour, beer, wine and food will be available for purchase. You'll also have the opportunity to partake in up-close animal encounters.
The comedy show begins at 7pm, when Central Florida Zoo pros will share tidbits about daily Zoo life. SAK Comedy Lab improv actors will then take over, performing hysterical on-the-spot skits.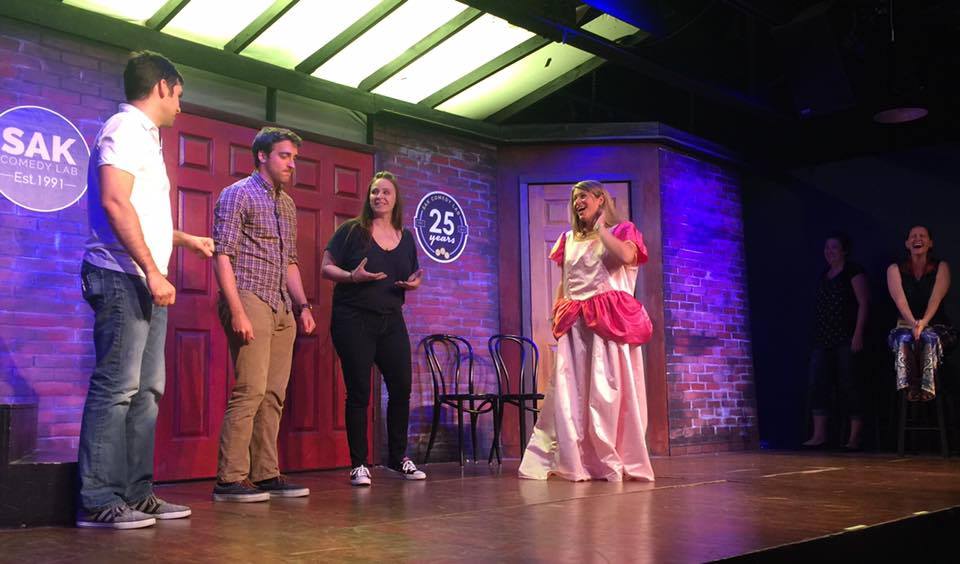 Bonus: the event will be in support of the Zoo's animal wellness, conservation and education programs. So, all those laughs will be for a great cause!
Tickets are $25/person, or $20 if you're a Zoo Annual Pass holder.
DETAILS
Zoolarious
Thursday, February 21, 5:30-8:30pm
Central Florida Zoo & Botanical Gardens, Sanford
$25 general admission
$20 Zoo Annual Pass holders
**This event is 21+ only
For full details and to purchase tickets, visit https://www.centralfloridazoo.org/event/zoolarious/.
More upcoming adults-only events at the Zoo
Sunset at the Zoo
Next event: March 21, 5:30-7:30pm
Held on the third Thursday of most months, Sunset at the Zoo is an adults-only happy hour event. Each event includes beer and wine for purchase, exclusive zoo access, animal encounters, and live music.
$5/person.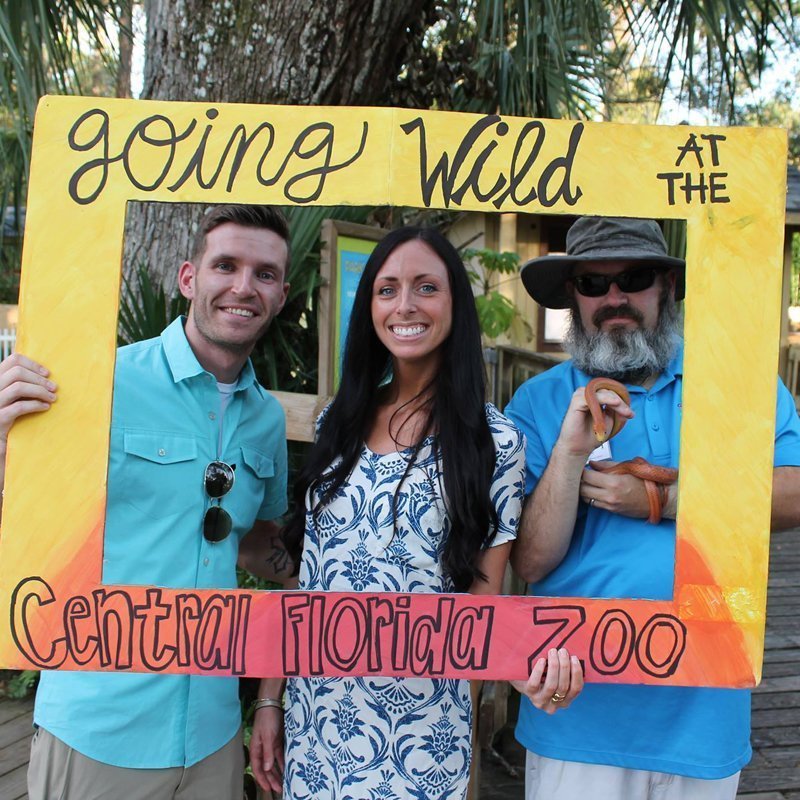 Wild Art & Wine
Next event: March 26, 6:30-9pm
During this periodic adults-only event, you'll create your own animal masterpiece will sipping a glass of vino. An instructor will guide the painting session, and there will also be animal encounters. Food, wine and all supplies are provided.
$45/person
Taste of the Wild Beer Pairing Dinner
April 12, 6:30-9pm
Each year, Central Florida Zoo kicks off their wildly popular Brews Around the Zoo weekend with a special beer dinner. Featured chefs this year are Chefs Hari Pulapaka of Cress Restaurant, Patrick Story of Hollerbach's Willow Tree Cafe, and Dalton Lacey of Busters Bistro. The featured brewery is Wicked Weed Brewing.
$100/person (includes beer dinner and admission to Brews Around the Zoo the following evening).
Brews Around the Zoo
April 13, 6-10pm
Feast on food samples from local restaurants and sip 30+ craft beers during this annual zoo event. There's also live music and special animal encounters.
$50-$70/person, inclusive of all food and drink samples.