A few months ago, I had the daring idea of booking a boudoir shoot and surprising Marc with a sexy keepsake for our upcoming anniversary. If the thought of getting slightly naked (or completely naked) in front of a camera greets you with an equal mix of trepidation and thrill, you're not alone. But my experience was so overwhelmingly positive and the results were so beautiful that I couldn't help but share.
A quick search of boudoir photographers in the Orlando area led me to Ashley Van Zandt of Ashley Jane Photography. Flipping through Ashley's online portfolio, I immediately aligned with her style, and it helped that she was located about 20 minutes from my house. I paid the deposit and we set a date for about four weeks out.
About a week later, a package arrived in the mail with step-by-step tips for getting prepared for the big day, including getting my nails done, etc. I also filled out an online form to share details such as my wine preference, music preference and my favorite (and least favorite) parts of my body. All of this was taken into account during my shoot.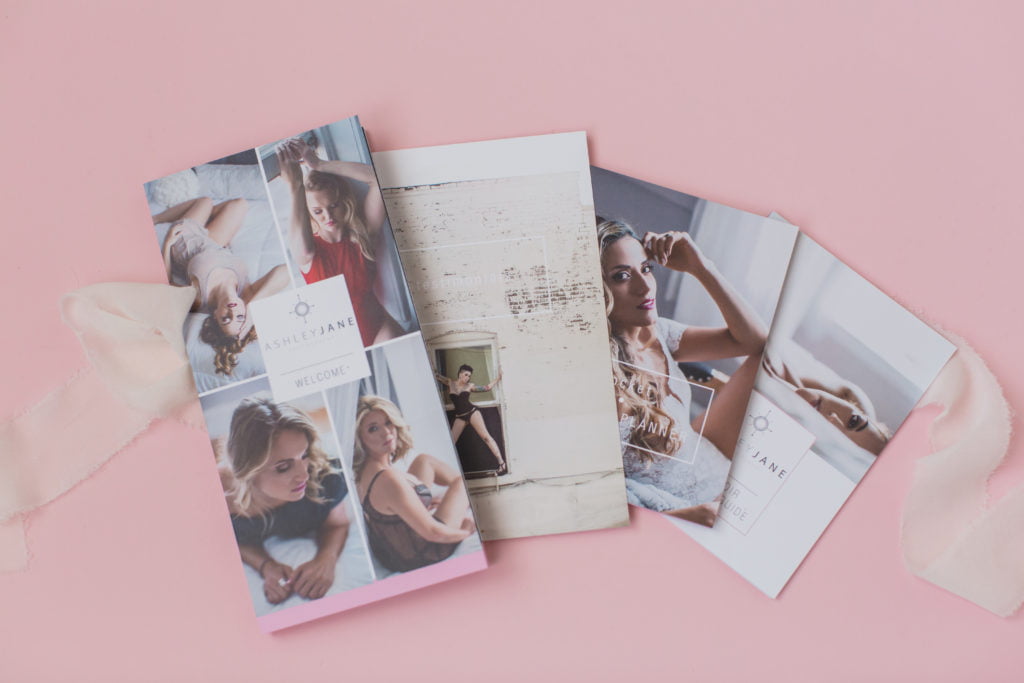 Upon arrival (with my five lingerie outfits in tow), I met with Ashley's hair and make-up pro to beautify before the shoot, which was included in the package I purchased. I sipped my sparkling rosé and relaxed as we chatted. And then it was time to get into my first outfit and head over to Ashley's exquisite set. Complete with a bed, chairs, lush carpets and various backdrops, the studio is the perfect space to get wide selection of vantage points and shots.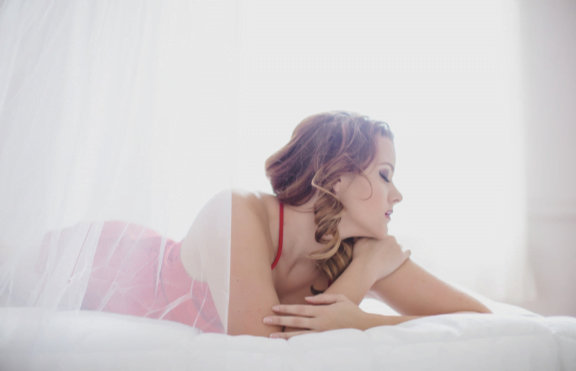 After the shoot, we chose the book I wanted the photos placed in and a few weeks later I was able to preview a gallery of about 50 photos, which I narrowed down to about 30 photos for the book.
This was an experience I will never forget. Not for a moment did I feel uncomfortable or over-exposed (pun intended). In fact, it was incredibly fun getting to be my own version of a lingerie model, even for a day.
NEED TO KNOW DETAILS
It takes about 21-30 days from the photo shoot date until you can pick up your book.
The cost to do the shoot was $450; the hard cover book was an additional $285. You will find that Orlando boudoir photographers fall into quite a range with some being less expensive than Ashley Jane Photography and some being more expensive.
It's fun mixing your lingerie with a few pieces you already own and a few you purchase newly. Be sure you budget for a few new purchases (and perhaps some waxing) before the shoot.
I definitely preferred a female photographer, while others may have no preference. Choose what's best for you.
ORLANDO BOUDOIR PHOTOGRAPHERS
While I can't recommend Ashely enough, I think it's a good idea to look into a few photographers to see which one has a style that most suits the final product you are looking for. Here are a few more local photogs to consider:
Note: I was not compensated or given a discount to write this post.
Image credits: Ashley Jane Photography