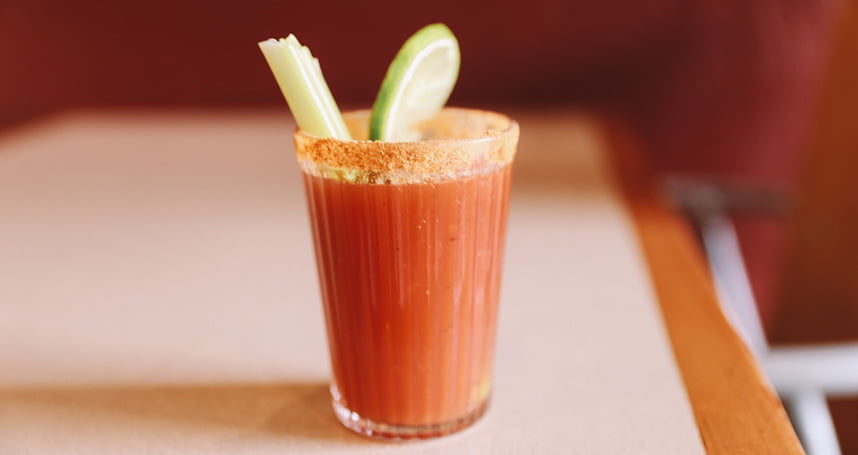 After going on numerous tours during her travels, Orlando local Mandy Longo founded Around Orlando Tours to bring that same local love to her home city. She loves to show people the real Orlando, and said when she travels she looks for local people to show her the neighborhoods as opposed to venturing to the tourist areas.
The current tour lineup includes tours all over the city, from brunching in Audubon Park to checking out art and eats in Mills 50 and embarking on a cocktail crawl in downtown Orlando.
I recently went on the Audubon Park Lunchy Brunchy Tour. No tour details were provided other than date, time, and meeting spot. Specific stop details are kept secret as a way to not only surprise tour-goers, but to ensure everyone attending goes in with an open mind and stomach.
There are several other tour guides, but Mandy, a third-generation Audubon Park resident, always leads the tours in Audubon Park.
STOP 1
We met at East End Market, one of Audubon Park's most popular spots. Mandy went to high school with John Rife, the founder of East End, and told us about the market's purpose in providing local vendors with a location to test out their culinary dreams. We sat in the courtyard and sampled from two of the market's vendors. After we finished our eats we were set free to roam around the market and shop. After we reconvened, Mandy discussed Fleet Farming and Audubon Park's focus on sustainability.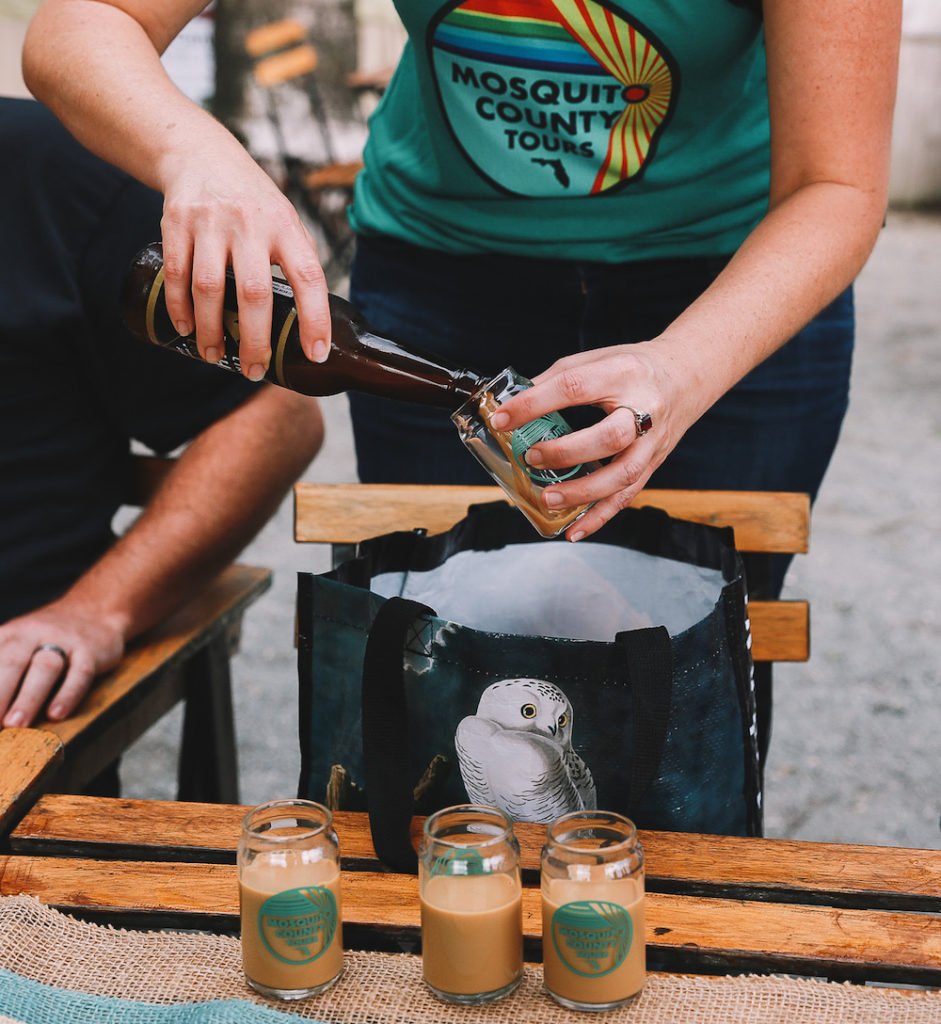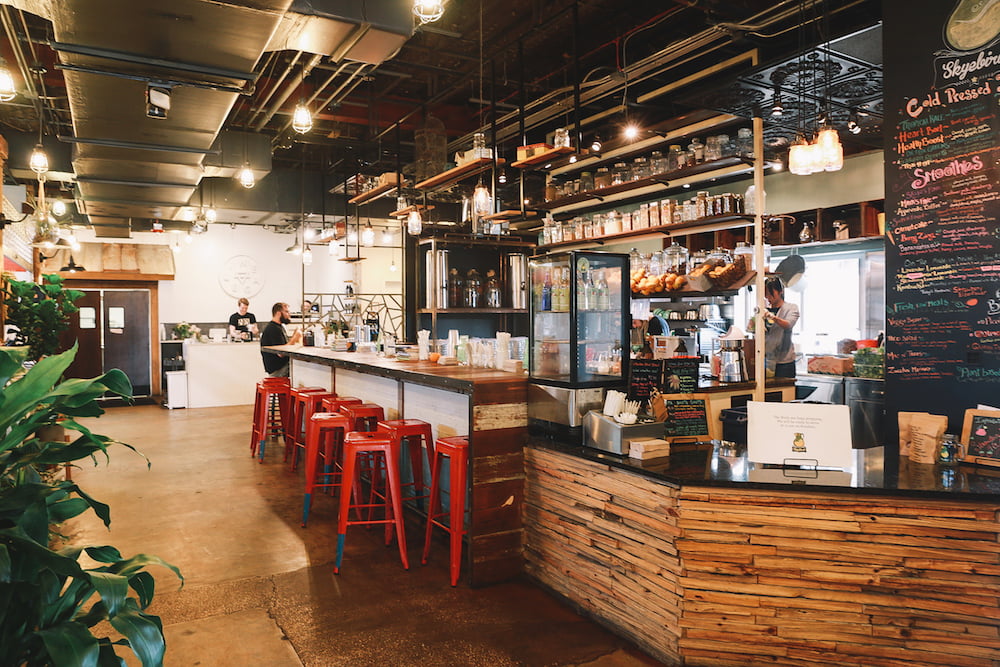 STOP 2
From there we set out to our second stop, where we enjoyed an appetizer and a Bloody Mary from a local restaurant. While we we walked from one destination to the next, Mandy regularly stopped to share history on the Audubon Park district, plus information about local businesses and shop owners.
STOP 3
Between eats, we explored one of the district's vintage shops, The Lovely Boutique Market. The shop contains a collection of vintage furniture and apparel, home decor, vintage cameras, and more. You'll also find local vendors such as Waxxy & Co and My Lou Jewels amongst the vintage treasures.
The back of the shop has a small bar, where we were served a sample of New England India Pale Ale from Broken Strings Brewery, a special beer brewed in collaboration with Orlando Weekly's 2018 Orlando Beer Festival. Following our beer samples and thrifting, we sampled a dessert from one of the district's popular bakeries.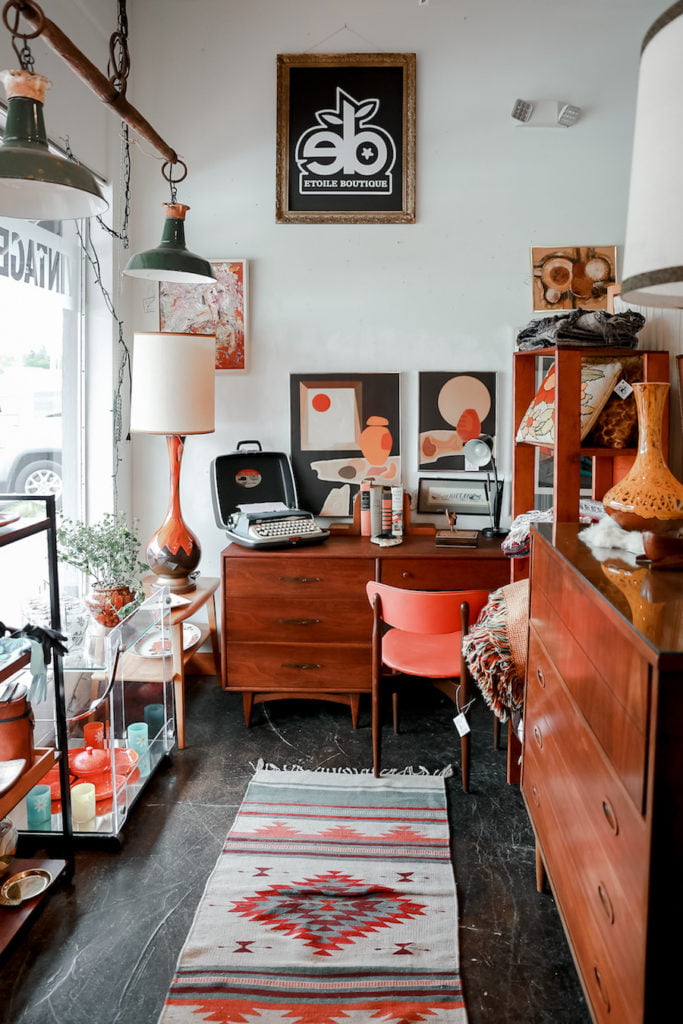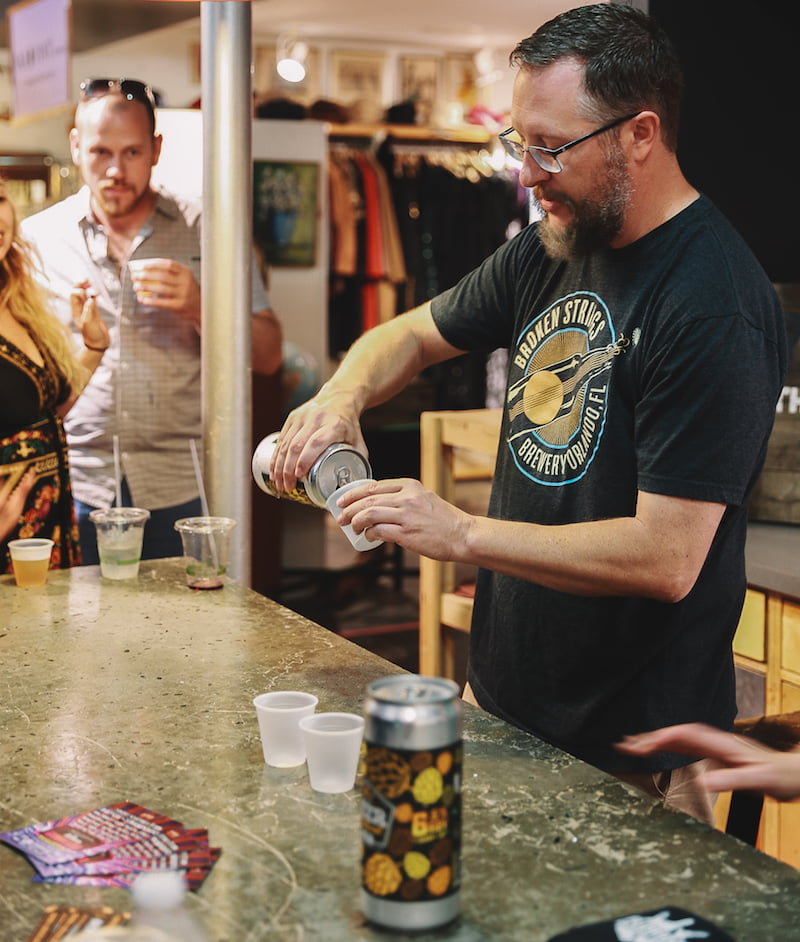 STOP 4
The end of our tour was definitely the pièce de résistance. Having just opened their brick and mortar location a mere two months ago, Bem Bom has been on every foodie's must-visit list. Orlandoans have been anxiously awaiting the opening of the restaurant, which began as a food truck serving authentic Portuguese cuisine.
We were treated to meeting the two owners of Bem Bom, one of which is Chef Francisco "Chico" Mendonca, who came to our table and met with us as we enjoyed Huevos Mexicanos. These perfectly spicy scrambled eggs were served with flour tortillas and mimosas. It was the ideal culmination of a morning full of great food, shopping and education.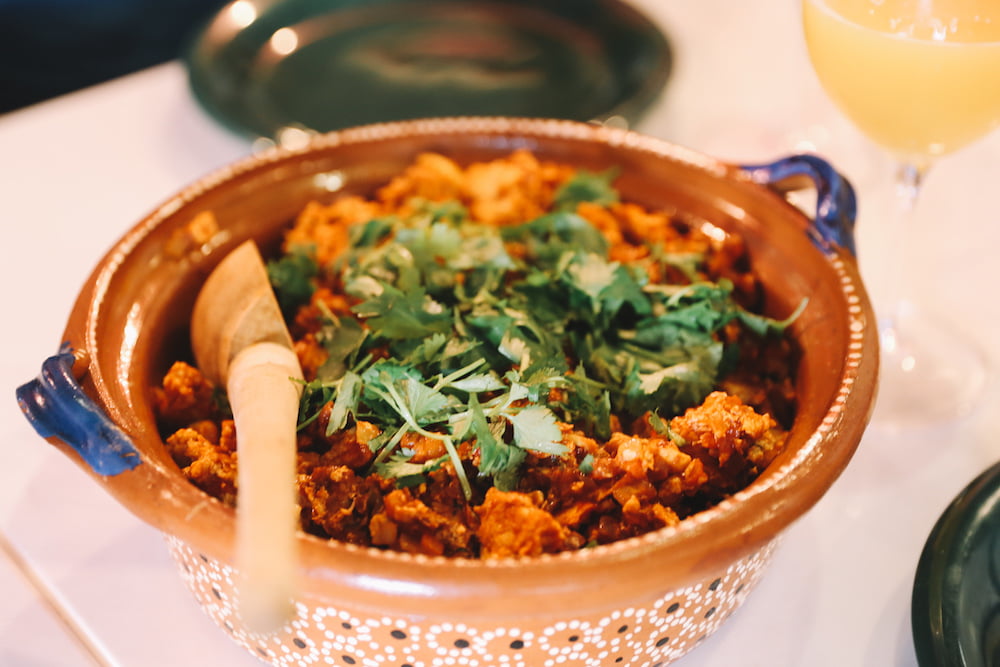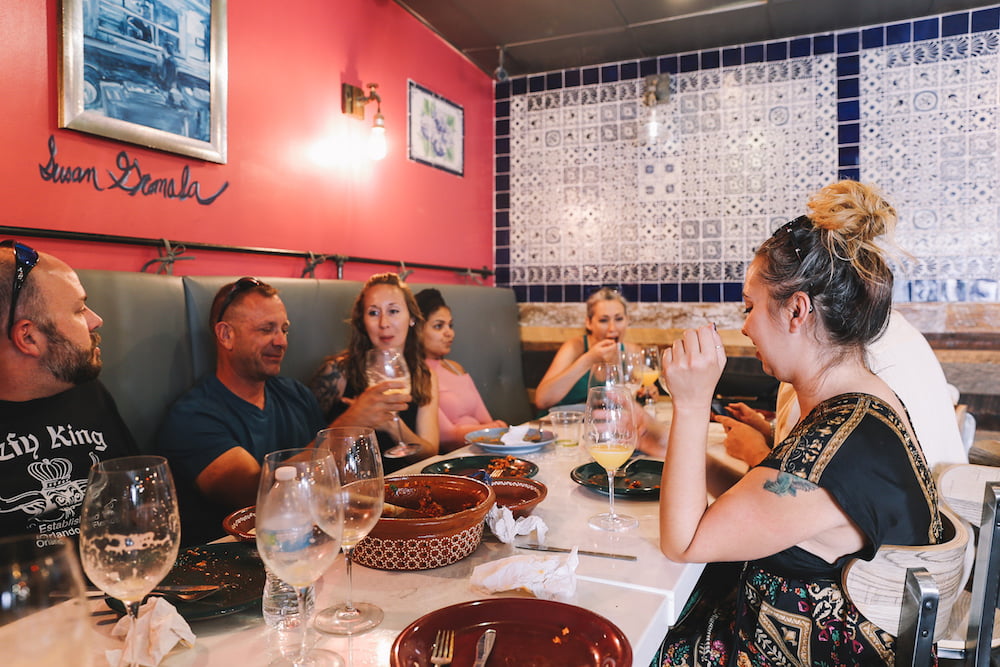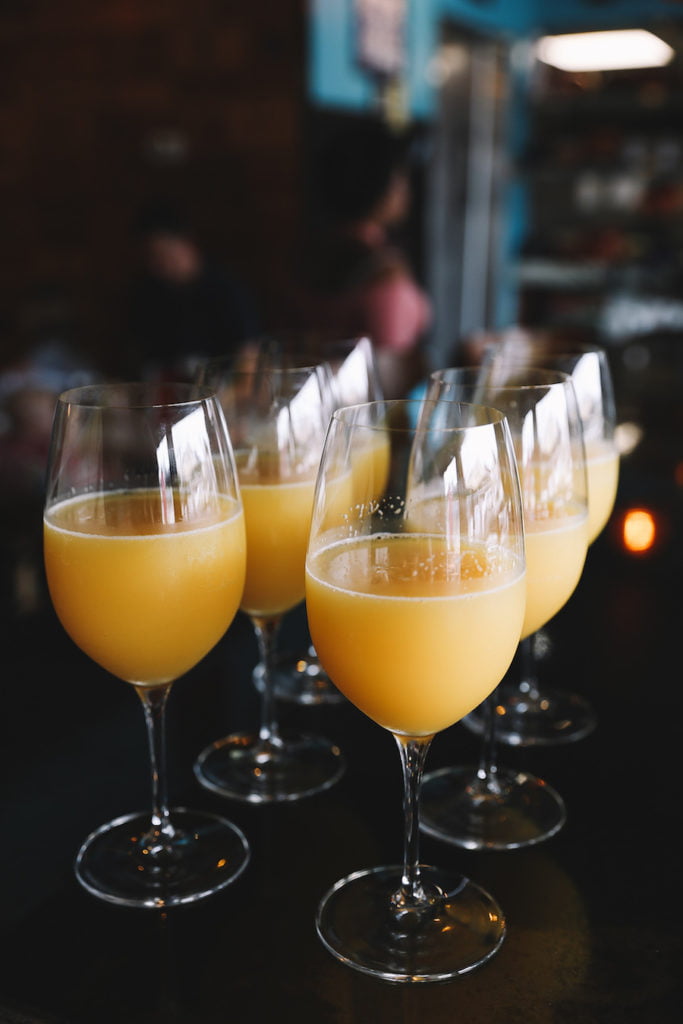 MORE TOURS
In addition to the brunch tour, Mosquito County Tours offers cocktail crawls, a Mills 50 Food & Art Walking Tour, Dessert Tours, and even a SunRail Ride the Rails Tour featuring 2 museum stops, and a food and beer pairing. Tours and tour spots change seasonally, and different tours are being added monthly.
Other tours include:
DETAILS
The APGD Lunchy Brunchy Food Tour is offered on Sundays beginning at 11am. The tour costs $55 per person.
Tours are typically three hours and include some walking. They are held rain or shine, so bring an umbrella incase on unpredictable Florida weather! Prices range from $35-$95 per person.
For more information on tour details, dates and prices, visit www.aroundourlandotours.com.
About the Author/Photographer
Arlene Laboy is a photographer and writer, UCF alumna, and lover of all things local. A wife and a mother, Arlene shares her love for adventuring around Florida through her Instagram account, @arlenelaboyphoto. Find out more about Arlene here.
All images by Arlene Laboy