Did you know that there is an amazing amount of daily meal deals in Orlando where you can enjoy a delicious dinner at a great price? I love to keep a list of these for those days where cooking just ain't gonna happen and I want to try something fun. The following deals are primarily found in the downtown Orlando/Thorton Park area, but there are deals at restaurants all over the city. The fun is finding them! Here are a few favorites to get you started.
Monday
Artisian's Table
22 E. Pine St., Orlando
I have something to confess…I'm a meatloaf addict. Anytime I see meatloaf on a menu, I immediately stop reading and order it. This has also made me somewhat of a meatloaf snob (I'm aware of the irony here) and I'm always on the lookout for more meatloaf locations. Enter Artisian's Table. They serve bison meatloaf and let me just say, it is a treat. Every Monday is Meatloaf Monday with a meatloaf dinner served with yummy mashed potatoes for $15, or a meatloaf sandwich for just $10. If you like bison…GO. You'll love this meatloaf! During happy hour on Mondays, select drinks are just $5 if you sit in the bar area. My husband and I love to go to the bar for dinner; you get fast drink service (because Mondays demand that) at a great price.
PS: Artisan's Table offers a different meal deal every day of the week. Check out the menu online for all of the options, like $8 burger Tuesdays and Fried Chicken and Waffles Fridays.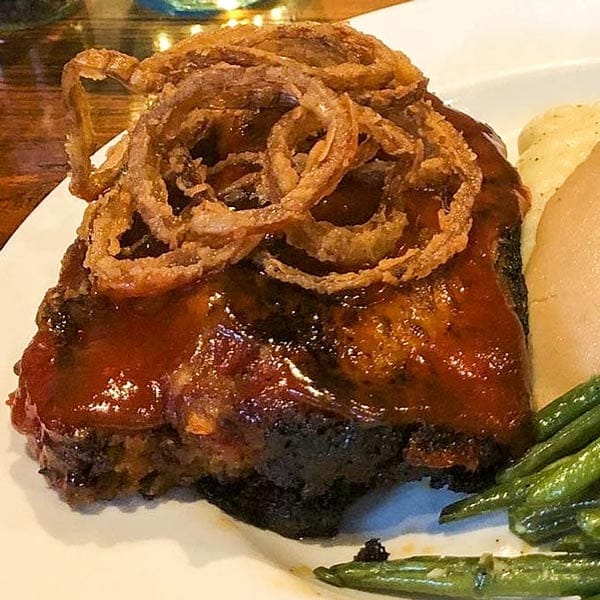 Tuesday
Elixir
9 W. Washington Street, Orlando
Elixir is one of those places that we don't get to that often but every time we go, we always say "why don't we come here more often?" The food is delicious, and it has a fun vibe with a ton of TVs for watching your favorite sport while you eat. On Tuesdays, they have a great Taco Tuesday deal featuring $2 Tacos from 6pm-10pm. There are several different options such as fish, shrimp and steak.
Wednesday
Sausage Shack Winter Park
400 W. New England Avenue, Winter Park
Ok, this is my newest favorite find. The Sausage Shack in Winter Park is so cute and their sausages are legit! They serve the standards like ½ lb. beef hot dogs, beer bratwurst, Polish kielbasa and spicy Italian, but they also have chicken and veggie dogs.
You customize every aspect, so ordering goes something like this:
1) Choose your sausage from the 12 options.
2) Select your bread. They have 4 choices and the Portuguese baguette is amazing.
3) Add toppings and mustard. There are 11 different toppings and 12 gourmet mustards. The options are endless and they have other menu items besides sausage sandwiches.
The special on Wednesdays is Wine Down Wednesday featuring unlimited drinks for $15, live music and a magician. The magician is great and goes from table to table doing fun little tricks and offering up small souvenirs. The Sausage Shack is an outdoor venue so make sure to check the weather before you go.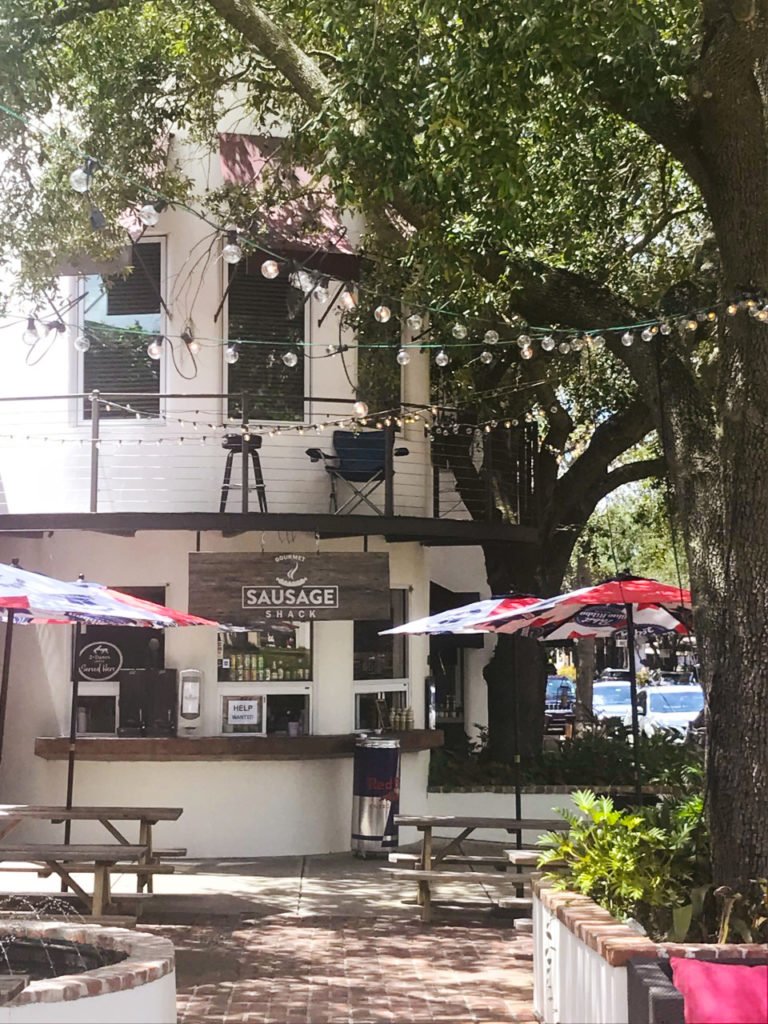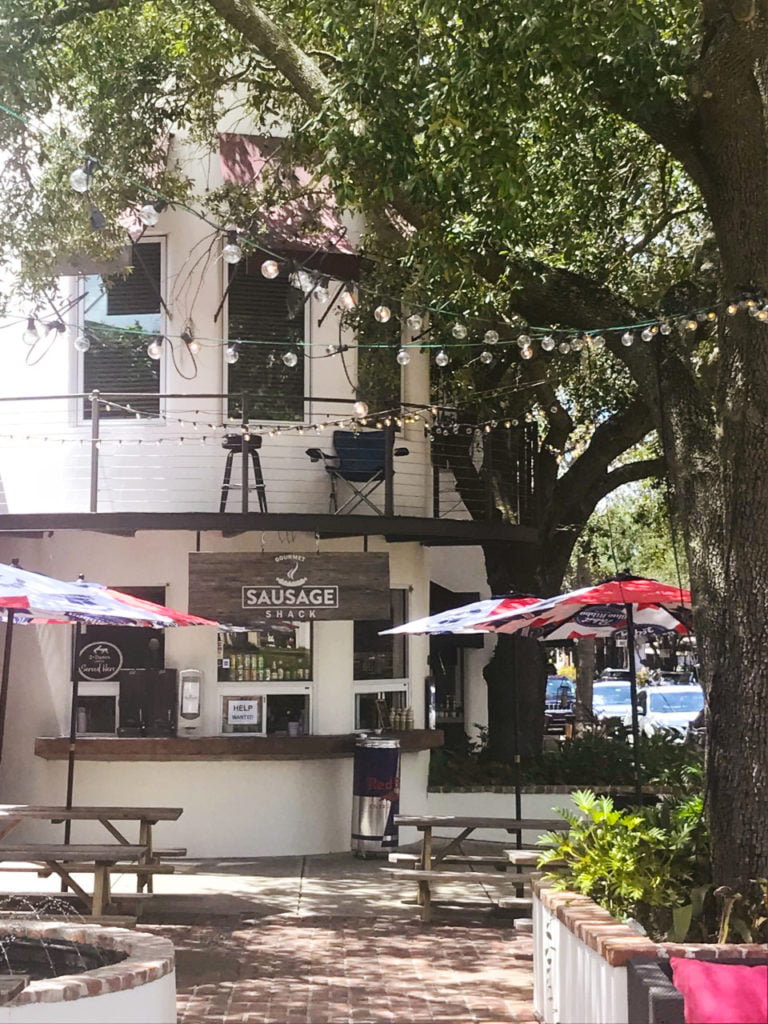 Thursday
Soco
629 E. Central Blvd., Orlando
Do you remember having TV Dinners when you were younger? I know I'm dating myself here, but I vividly remember having Hungry Man TV dinners while watching The Love Boat with my older sister. On Thursdays, Soco has TV dinner night and it really takes me back in time, but with upgraded fare. One of my favorite examples is the Meatloaf dinner (shocked aren't you?). Thiers is a grilled three-meat blend loaf with lobster mashed potatoes and a vegetable. You also get a dessert, and true to form it will be something like a warm brownie with ice cream or a cobbler. The dinner is served in a Bento box tray. The options change every week, so you have to call ahead to see what is being featured. Did I mention each is only $18?!
Check out the menu for more weekly deals.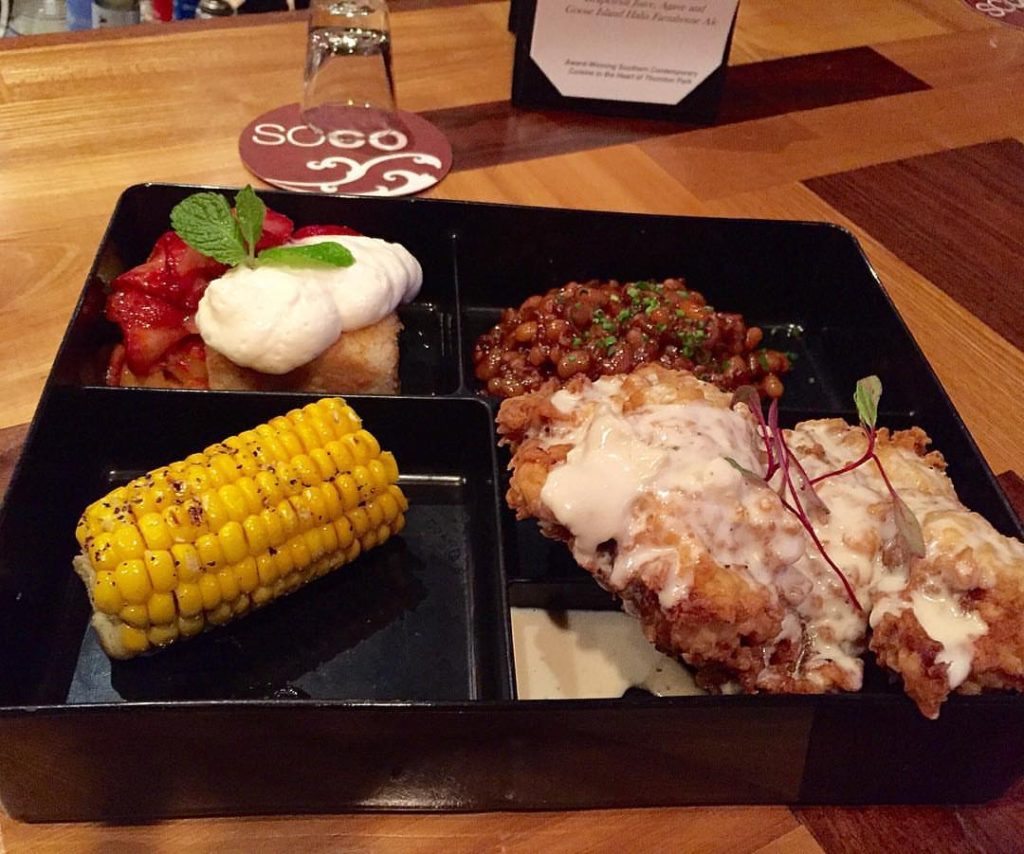 Friday
Gringos Locos
22. E Washington St., Orlando
My husband introduced me to Gringos Locos. It's been a staple in his life for years, and I'm pretty sure that every time I go out of town he gorges on burritos. To be fair, I love them too and really wanted to include them on this list. From 4pm-8pm, they have $5 Burritos and $2 Tacos, $2 off Sangria, $2 Beers and FREE chips & salsa. This deal is actually offered every day of the week. This location is so close to tons of places to explore including the History Center, which means you can plan a pretty fun date night on the cheap.
Market on Magnolia
150 S. Magnolia Ave., Orlando
Market on Magnolia is one of Orlando's first food hall-esque concepts. There are several restaurants housed in the building giving you multiple options and different specials at each location. The bar inside Market On Magnolia features over 75 craft beers with 40 of them on draft. Take this and pair it with three local eateries (081 Pizzareia, Da Kine Poke bowls and Gnarley Barley) and Market on Magnolia becomes a one stop shop for a good time.
Feature image credit: Dexter's Thornton Park