Every day is an opportunity to try something new; to learn a new skill, check out a new restaurant, and even try your hand at pottery.
Located between Longwood and Casselberry, Porch Pottery offers a BYOB Night Out class that will teach you how to throw clay on the potter's wheel, create your own bowl, and paint a finished clay piece. This fun, fresh activity is perfect for your next girls' day out.
Step 1: CREATE YOUR OWN BOWL
You can't miss Porch Pottery from the road. The bright, burnt orange building makes it a fun, creative space. The owner, Cassandra (Cassie) Richards, and instructor Joel will greet you as soon as you walk in.
Cassie began working in the world of clay and ceramics on a porch. She has owned and operated Porch Pottery for more than two years now, after being encouraged to open her own studio. She and Joel make pottery look easy.
You'll get a handy little apron to protect your clothes, a designated wheel, and a slab of clay. Cassie and/or Joel will walk you through the basics of how to work the wheel and how to shape the clay.
Don't worry if the bowl isn't perfect – the Porch Pottery team sculpts your clay back to a good shape so you can continue shaping your bowl on the wheel. Every bowl is different – some are tall, some are short, some are wide. No two bowls will look the same!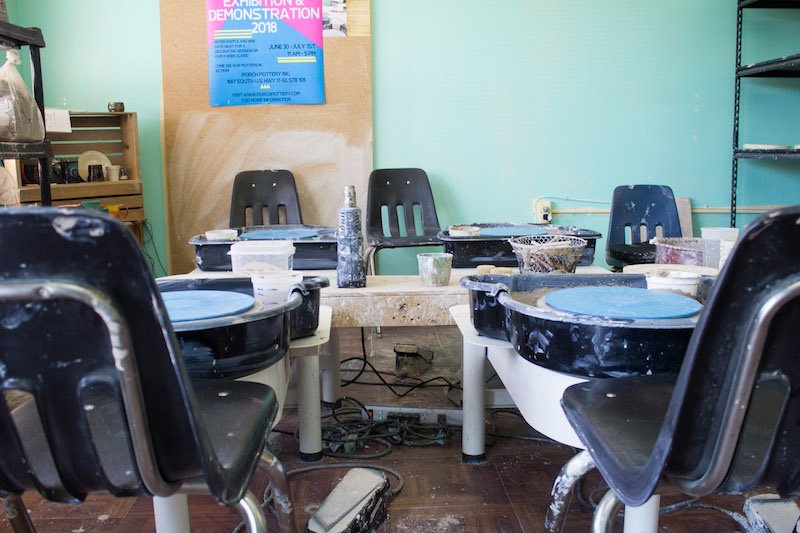 Step 2: PAINT A PIECE
Once you've mastered sculpting your clay bowl, you'll choose a pre-made piece of clay to customize. Make one piece, and then paint another! You'll pick a color and then the instructors will demonstrate how to customize the clay.
Joel really helps explain your design options. From creating a Beauty and the Beast-esque mug with a raised clay rose to a colorful pencil holder, the creativity is in your hands.
Cutting holes on the sides of the clay will create a decorative lantern for your room at home. Take your time and think about what you want to create with your clay. You'll have plenty of time to customize the second piece.
Don't worry if you're not an expert, Cassie and Joel make a great effort to ensure every attendee is comfortable. If you are an expert, then customize to your artsy heart's desire!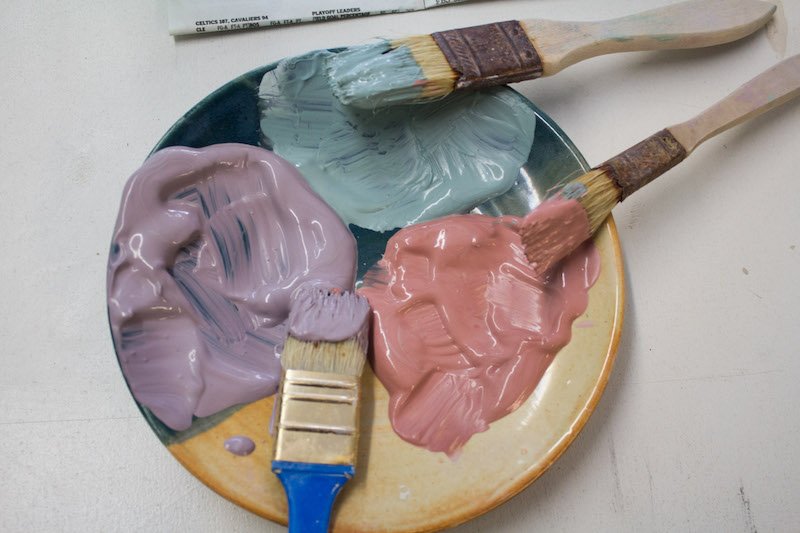 Step 3: Pick Up Your Piece
Although we'd love to take our colorful creations home right then and there, you'll be able to pick up you and your gals' pieces within four to six weeks. You'll choose a glaze color for your personal clay bowl, and then Porch Pottery will take care of the rest.
During that four to six week production time, the Porch Pottery team will paint, glaze and fire your pieces.
While you're waiting for your pieces, Porch Pottery offers weekly classes lasting 6-8 weeks and open studio times. You may visit the Porch Pottery workspace during open studio times to glaze your own pieces and practice your pottery skills.
The Porch Pottery team will call you when the pottery pieces are ready to be picked up, giving you another opportunity to recreate your girls' night out.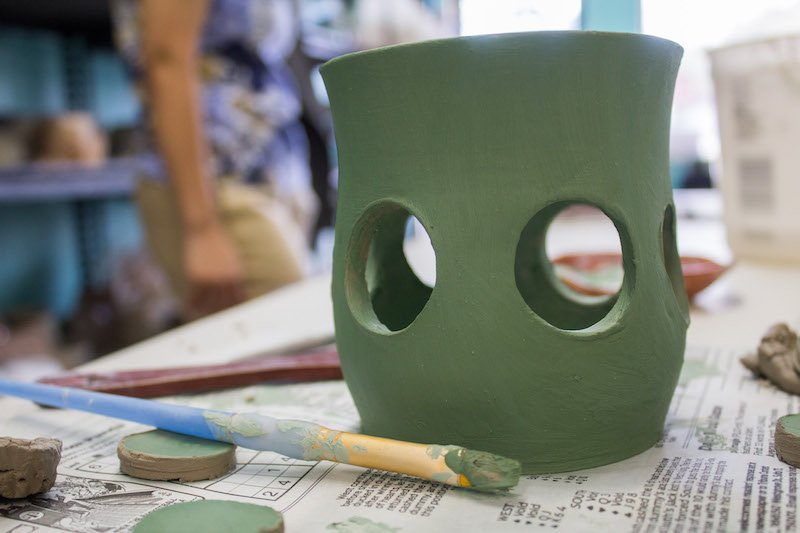 CONTINUE THE DAY…
CRANES ROOST PARK
Cranes Roost Park, located just 10 minutes from Porch Pottery in Altamonte Springs, is the perfect place to start or continue your girls' day out.
On a weekend morning, the lake is quiet and peaceful with plenty of space to walk and talk. If you're looking for something livelier, visit Cranes Roost Park at the end of your night for the fountain light show at 8 and 9pm.
The Altamonte Mall is within walking distance if you and your girls would like to do some window or budget shopping.
Bonus: Pack a sandwich or cold meal in an insulated lunch box, bring some bottled waters, and have a picnic right at the Cranes Roost Lake! Many visitors sit in the grass or lounge on the benches to eat. Bring a foldable picnic blanket for you and your girls to stay comfy.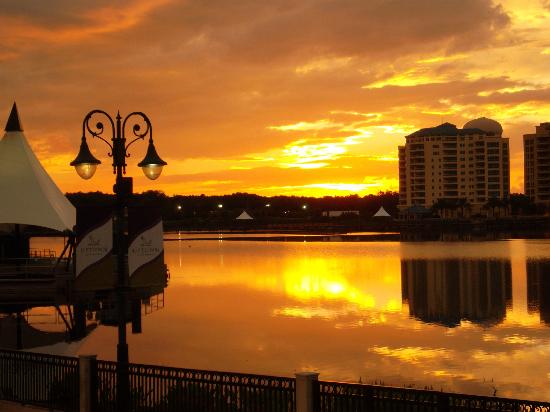 PLACES TO EAT
Next stop: girls' day grub! If you skipped the picnic, there are plenty of local eateries to feed your taste buds. Keep in mind, the day of the week and the time you plan your girls' day out will help you determine the best place to eat.
City of Longwood Farmers Market – Local vendors offering fresh fruits, pop kettle corn, ice cream and more on Sundays from 9am-2pm.
Wild Hare Kitchen and Garden Emporium – A local organic farm market with fresh produce. Wild Hare offers grass-fed meats, as well as vegan and vegetarian options. Open Monday through Saturday, 10am-7pm, and Sunday from 12-4pm.
Enzo's on the Lake – If you're ready to splurge on an Italian dinner, Enzo's is your best bet for great food and an amazing view of the sunset. Open Tuesday through Thursday, 5:30-10pm, Friday, 11:30am-2pm & 5:30-10pm, and Saturday from 5:30-10pm.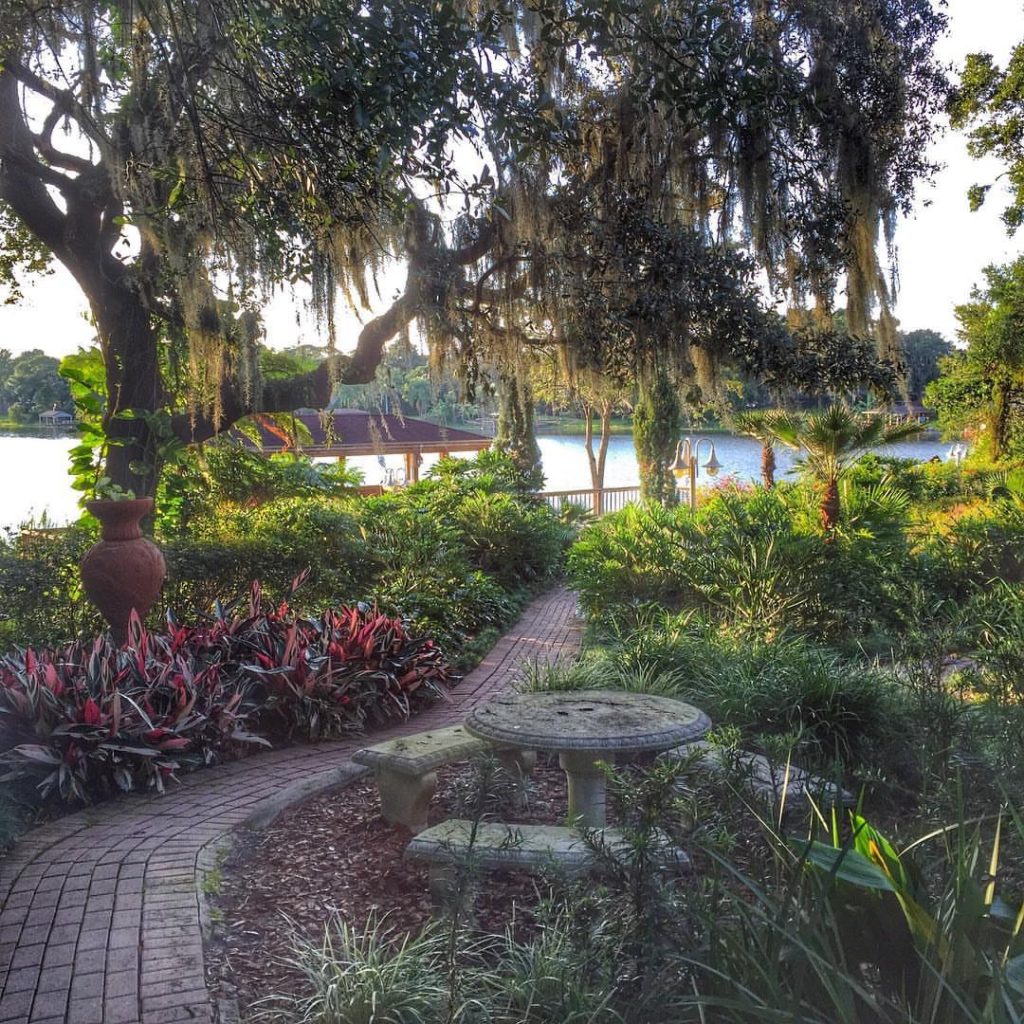 Details & RESERVATIONS
Classes fill up very quickly, sometimes two weeks in advance. To save your space, book your reservation online or by calling the office at 321-444-6317.
Regular class cost: evening BYOB classes are $50 per person, $90 per couple, or $180 for a group of 4. Porch Pottery currently offers a BYOB Date Night Groupon for two and four people which drops the price to $72/couple or $103.50/group of four. You're welcome to bring your own food and drinks to enjoy.
You can also decorate a pre-made piece for $20-$40. Reservations are required in advance.
Porch Pottery
1667 S US Hwy 17 92 Suite 105
Longwood, FL 32750
321-444-6317
https://www.porchpottery.com/
About the Author
Born and raised in Orlando, Kelly Lamano works in the digital publishing industry by day, and provides print publishing solutions by night. When she's not writing or taking photos, she loves walking nature trails and rewatching The Office. Follow Kelly's lifestyle blog, Twentysomething Vision, at www.twentysomethingvision.com.