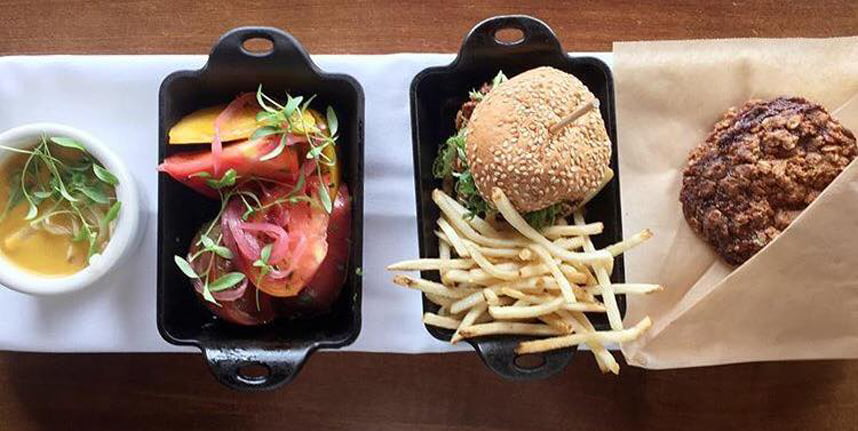 When thinking of date night, most people automatically think of dinner and a movie. However, factors like working non-traditional hours or struggling with finding a babysitter make lunch dates a fun and feasible alternative. When you add shorter (if any) wait times at some of the city's most sought after foodie destinations and specials on entrees and drinks, you've got yourself a great recipe for maintaining the connection with your significant other, no matter how hectic your schedules may be.
If you're looking for a place to support local, you've found it. Boca's menu is based on the local food movement. They source ingredients from nearby farmers and specialty food purveyors when possible. This means that you're supporting local farmers when you dine. Try the $9 half flatbread and side salad lunch deal to taste the freshness for yourself. This special allows you to choose from any of the flatbreads on the menu, even the flatbread of the day.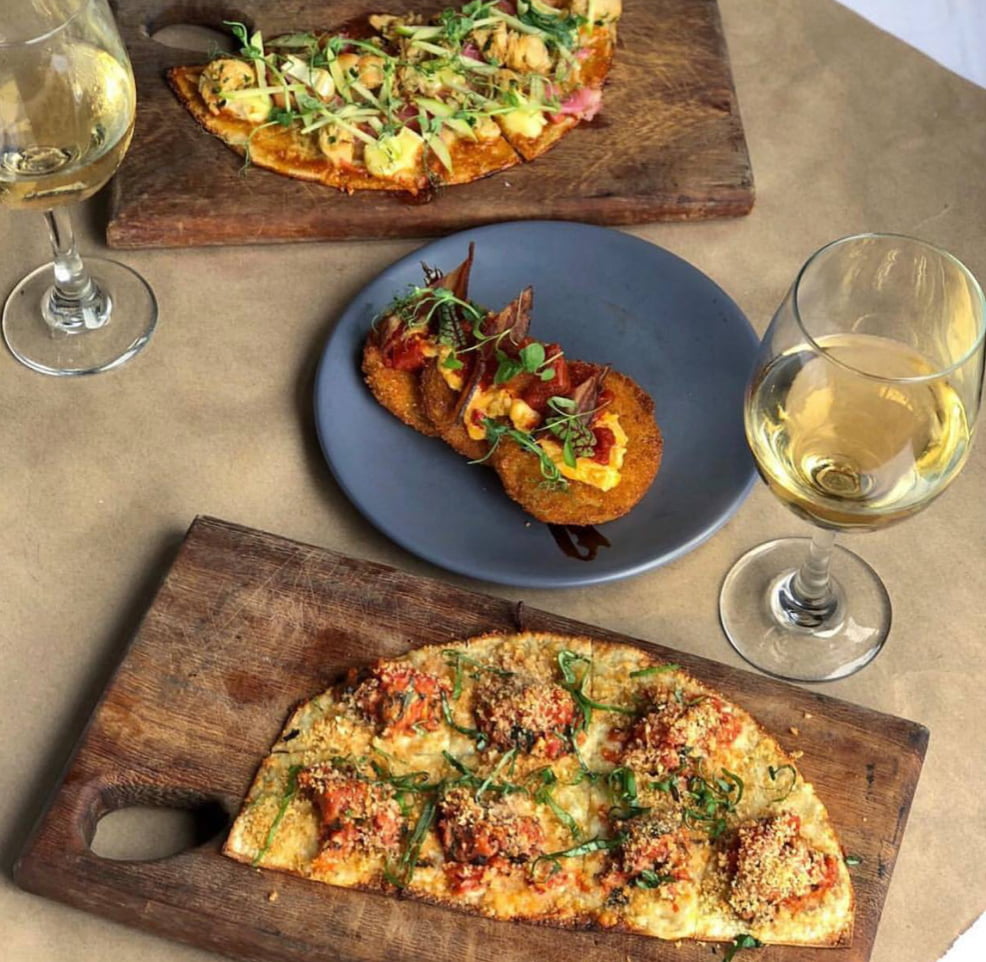 Having recently expanded their hours to include lunch, Pizza Bruno decided to take it a step further and roll out a new Power Lunch Menu. The menu includes lunch-only sandwiches like a BLT Caprese, Meatball, Veggie, and Cold Cut Combo. Pizza and garlic knot lovers can breathe a sigh of relief, as these menu favorites are also being offered during lunch hours.
If you're looking for something a little more romantic and budget-friendly, Luke's is where you and your partner need to trek. Focusing on American cuisine, Luke's has three different "lunch boxes" on the menu that change each week. These deals are available Monday – Friday from 11:30am-2:30pm. Past options include pork loin and potato cakes, pork loin with fried quinoa, or a cauliflower persimmon sweet & sour with miso soup.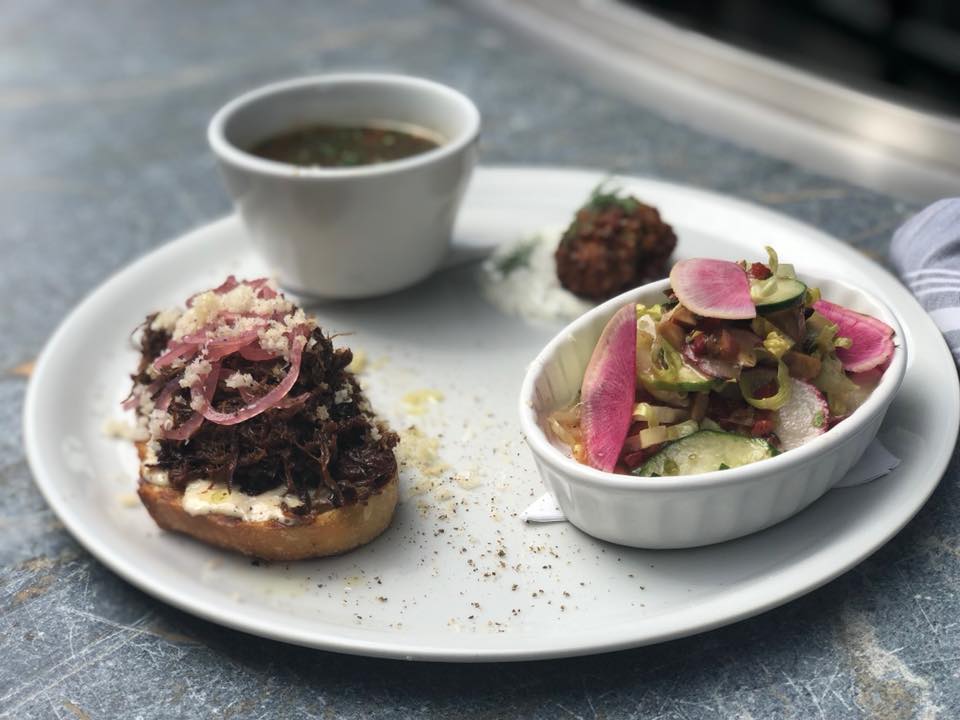 The Ravenous Pig has a new "Lush Lunch" with half-price wine bottles during lunch hours Wednesday-Saturday. As far as starters go, you can also save on their charcuterie board (down $5 from dinner price) and oysters (down $3). For your entree, the lunch Bento Board is a fun way to enjoy your lunch. The current Bento Board (pictured in feature image) consists of pumpkin soup, gatherer salad, your choice of chicken or burger slider with fries, and a double chocolate chip cookie.
If you're a lover of tapas, Bulla does a lunch prix fixe where you can choose from two options: $18 for two courses or $23 for 3 courses. Fan favorites include Huevos "Bulla" and the "Bulla" Burger, both available as entree options. Churros con Chocolate would be an excellent shareable dessert!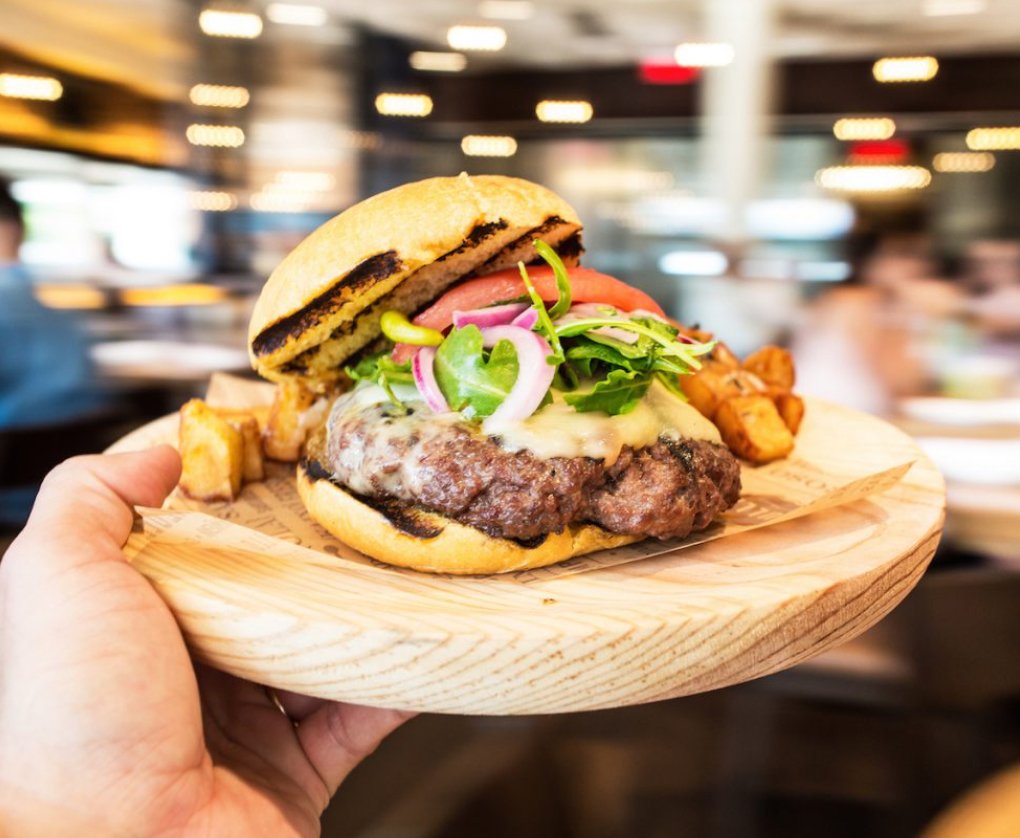 In the mood for a beautiful meal in a quiet location? Market To Table is going to be a stop on your date list. This Winter Garden favorite does a cute bento box-style lunch. Main course options include grilled beef brochettes, citrus marinated chicken, grilled shrimp, seared salmon, and herb marinated tofu. You can pair these with sides like red bliss potato salad, seaweed salad, or indulge in the house made potato chips.
For a place that is date-worthy in food and ambiance, Park Avenue's Prato provides a beautiful setting for a romantic lunch date. Prato offers five lunch-only items including several paninis and an Angus Beef Burger. You can also save a few bucks on their pasta plates. Lunch specials are available Wednesday through Sunday from 11:30am-3pm.
With locations on Sand Lake and in Altamonte Springs, this seasonally-inspired restaurant is a date night mainstay… but, it's also great for lunch. We love the flatbread + soup or salad special ($11.95), which includes:
HALF FLATBREAD
Garlic Pesto Chicken
Braised Short Rib and Cheddar
Four Mushroom
Roasted Roma Tomato
All-Natural Pepperoni
Lobster & Fresh Mozzarella + $2
PAIRED WITH A BOWL OF SOUP OR SALAD
Butternut Squash
Porcini Mushroom Bisque
Lobster Bisque
Organic Field Greens
Crisp Romaine & Kale Caesar
More details at seasons52.com/menu-listing/lunch.

About the Author/Photographer
Arlene Laboy is a photographer and writer, UCF alumna, and lover of all things local. A wife and a mother, Arlene shares her love for adventuring around Florida through her Instagram account, @arlenelaboyphoto. Find out more about Arlene here.
Feature image credit: The Ravenous Pig