Now in its 7th year, IMMERSE 2018 presented by The Creative City Project returns October 19-20 for two nights of immersive, interactive and inspiring entertainment. This annual one-of-a-kind event is your chance to see performances from 1,000+ artists throughout the streets of downtown Orlando.
This year's performances range from theatre and dance to improvisation and impressive large-scale art installations (new this year!) for guests to explore. Past event collaborators include Cirque du Soleil, Orlando Philharmonic and Orlando Ballet, among others.
The event kicks off at 5pm each evening and continues until 11pm, with select experiences opening at noon on Saturday.
Four ticket packages are available ranging in price from free to $150. Upgraded ticket options are available for VIP viewing areas, cocktail experiences and a multi-course dinner hosted by The Dinner Party Project, which includes exclusive IMMERSE performances for attendees.
EVENT HIGHLIGHTS
PERFORMANCES
There are more than 1,000 artists from 100 arts organizations participating in IMMERSE 2018. A few highlights include:
Orlando Ballet
Orlando Philharmonic with Rollins College Choir
An electronic and orchestral collaboration between The Mood Designers and Central Florida Community Arts Orchestra
Opera del Sol
Ascension Acro
Tip: download the free IMMERSE app before attending to browse the full lineup, map and more. Details will be available in the app beginning on October 5.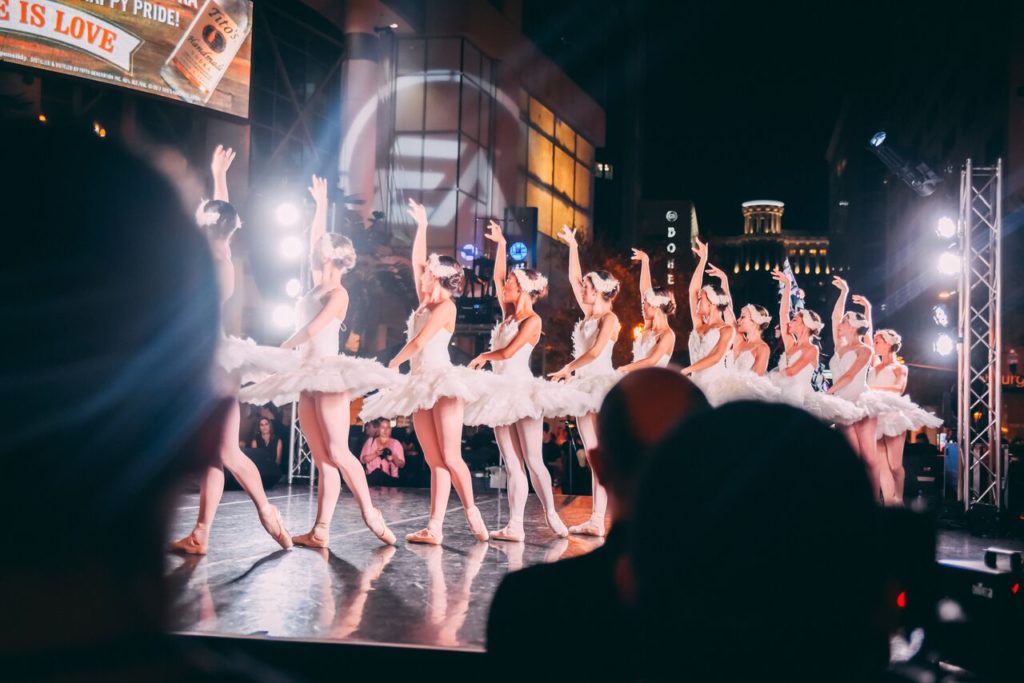 IMMERSIVE ART INSTALLATIONS
New to the event this year are two large-scale art installations, a 3,200-square foot Giant Ball Pit and an Immersive Photo Experience titled "The Worlds of Corkcicle." The latter features 12 unique installations to explore and experience.
2018 THE DINNER PARTY PROJECT + IMMERSE VIP DINNER
For the ultimate VIP experience, you won't want to miss the 2018 VIP IMMERSE Dinner Party hosted by The Dinner Party Project. Dinners will be offered on both Friday and Saturday evening from 5-7:30pm.
The dinner ($150) includes:
Cocktails by Tequila Herradura
10 mini tasting courses by local chefs & restaurants
Wine pairing
Credo coffee
Exclusive artist performances throughout dinner
VIP entrance to IMMERSE and VIP viewing areas
A complimentary drink at one of the event bars
Curated map of the event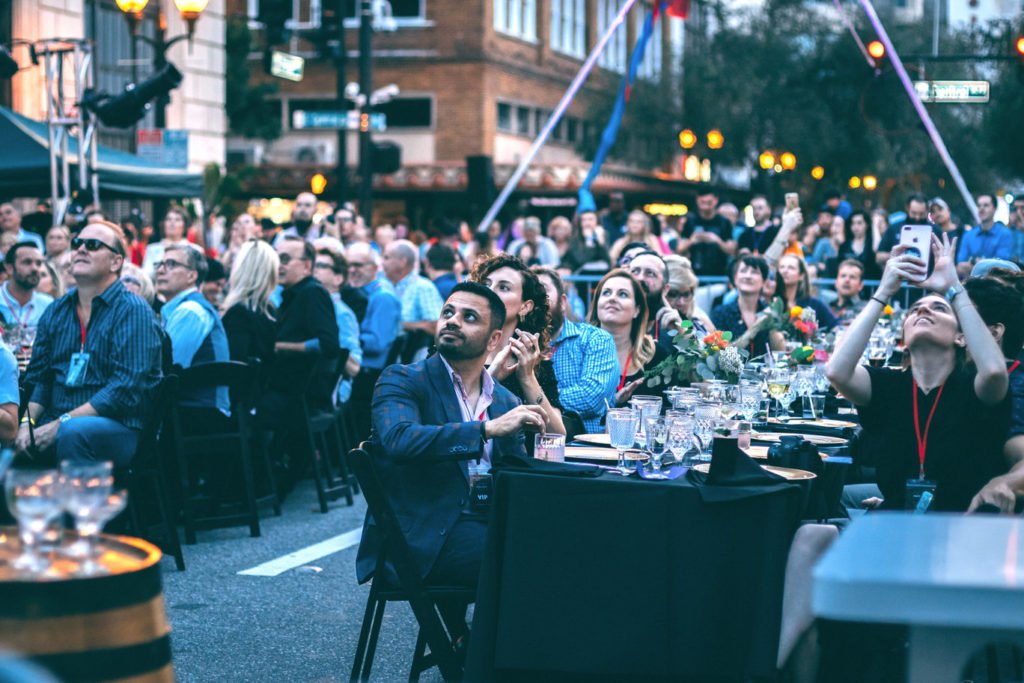 TICKETS
There are four ticket options to choose from ranging in price from free to $150.
The IMMERSE Experience Basic Ticket (FREE): Access to all performances
The Full Experience Plus Ticket ($22.97): All performances, plus access to the new large-scale interactive installations, including the 3,200 square-foot Giant Ball Pit and the multi-room Photo Experience called "The Worlds of Corkcicle."
The VIP Experience Ticket ($75): All performances and installations, plus access to reserved VIP-only viewing areas at the stages and a curated guide to help navigate IMMERSE 2018 like an expert, along with entry into a Cocktail Experience for guests over 21.
The Dinner Party Project Experience Ticket ($150): Everything mentioned above plus an exclusive, four-course meal right in the middle of IMMERSE with special performances just for diners.
**This ticket option must be purchased in advance.
While you can purchase tickets the day of the event, we recommend purchasing your tickets in advance to skip the lines.
DETAILS
IMMERSE 2018
Friday, October 19 and Saturday, October 20, 5-11pm
Downtown Orlando
Free – $150
Locations:
Orange Avenue (south of Central to Jackson St)
Pine Street and Church Street (east and west of Orange)
Chase Plaza
Lincoln Plaza
Public parking is available at the Library Garage on Central, the 55W garage on Pine Street, the City Commons Garage on Boone Ave and the Jefferson Street Garage on Jefferson.
For full details and to reserve tickets, visit http://www.creativecityproject.com.
All images courtesy of The Creative City Project. Feature image by Photo by John David Harris.