Join us on Friday, June 8, 2018 for another edition of Do Good Date Night. Hosted in partnership with Second Harvest Food Bank of Central Florida, this event gives couples the opportunity to do good in our community as well as connect with other like-minded couples and friends.
We'll kick off the evening at 7pm with a brief orientation and then move into the warehouse to get started on the night's service project. At 8pm, we'll move into the community room to enjoy heavy apps provided by Second Harvest's Catering for Good team as well as wine and beer.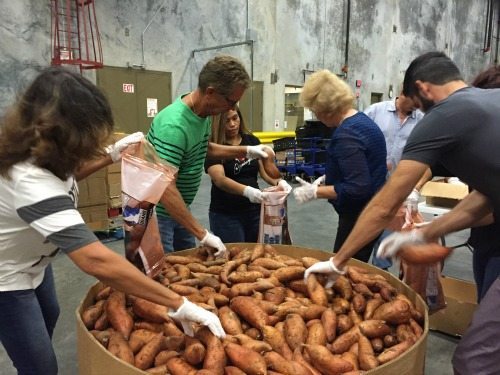 We are so thrilled to be collaborating with See Magic Live for the 'date night' portion of the event. Founded by master magician, Kostya Kimlat, See Magic Live's team of trained and certified magicians began performing in 2010, and has gone on to astound guests at thousands of corporate and social events throughout the United States.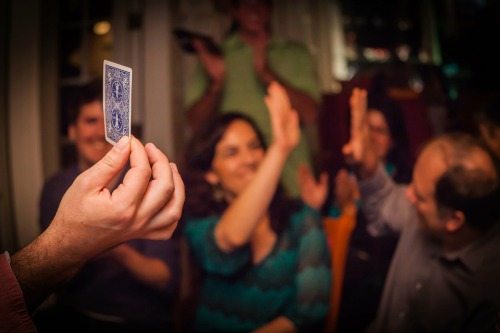 This is not your sideshow, birthday party brand of magic. These performers are masters in sophisticated sleight-of-hand trickery that will have you picking your jaw up off the floor. Currently, the following magicians are slated to perform and may change without notice:
Meraux Dantes: a mysterious and mystical mindreader—and a charming and captivating character–he's been spotlighted on ABC's The Chew and by The New York Times. You can find Meraux performing most Wednesdays through Sundays at Disney Springs in Orlando.
Josh Arroyo: the "Renaissance Man" of magic who gives his audiences the gifts of wonder, joy, and knowledge, Josh has a talent for making people laugh, telling stories, and sharing interesting facts about everything from history to science, while he presents his playful and powerful brand of magic.
Jimmy Ichihana: studying under some of the greatest magicians in the world—he moved to Madrid for a year to learn the Spanish style of magic, which is known for being technically demanding and mind-blowing. He then went on to perform in New York City, The Magic Castle in Hollywood, and on Penn & Teller: Fool Us.
Sebastian Midtvaage: blends storytelling culled from his Nordic upbringing in Oslo, Norway into his strong and direct style of astonishment.
The room will be set up in multiple sections to allow guests to move from magician to magician.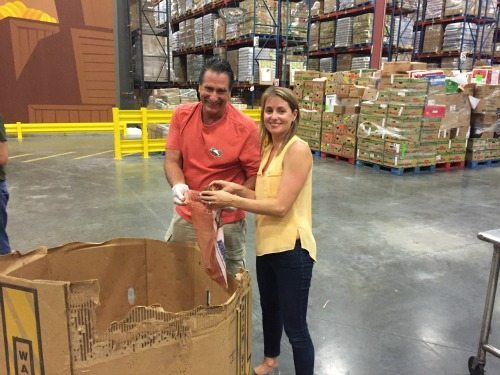 DETAILS & TICKETS
Friday, June 8, 2018
7pm-9pm (check-in begins at 6:40pm)
Second Harvest Food Bank of Central Florida
411 Mercy Drive
Orlando, FL 32805
Tickets are $25 per person and include food, drinks and entertainment. BUY NOW