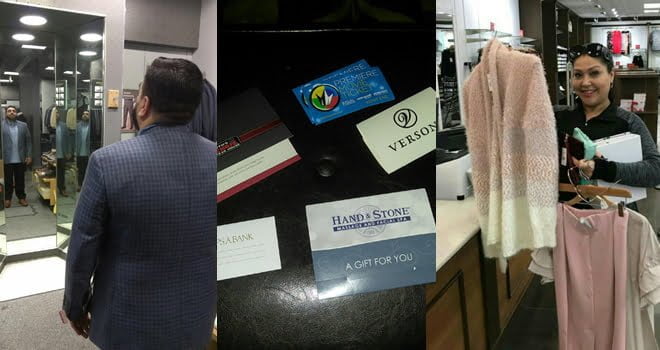 Last month, Rebecca Gonzalez and her date were the lucky winners of an epic $700 Winter Park Village Date Night. Their only task? To snap some photos of their date night and report back to us with a recap of their date adventure. Here's a detailed look at their experience.
Many of us Instagram users know there are plenty of contests unto which one may win a variety of things. Orlando Date Night Guide hosts one of those contests. You follow the prompts, hashtag, follows, and likes. Upon completion of this, you are entered and not once did I think that I would win the $700 couple's date night. Me, the winner??? Yes, people, yes. The never winner became the now proud contest champion.
I won a $700 all day date. Not "day" like the lunch dates with friends. I mean the whole day. You got a gift card to Versona, Jos A. Bank, Hand and Stone Massage and Facial Spa, Ruth's Chris Steak House, and Regal Cinemas. It seemed like an awesome way to spend the day with your date. Shopping, a massage, and the ever classic dinner and a movie.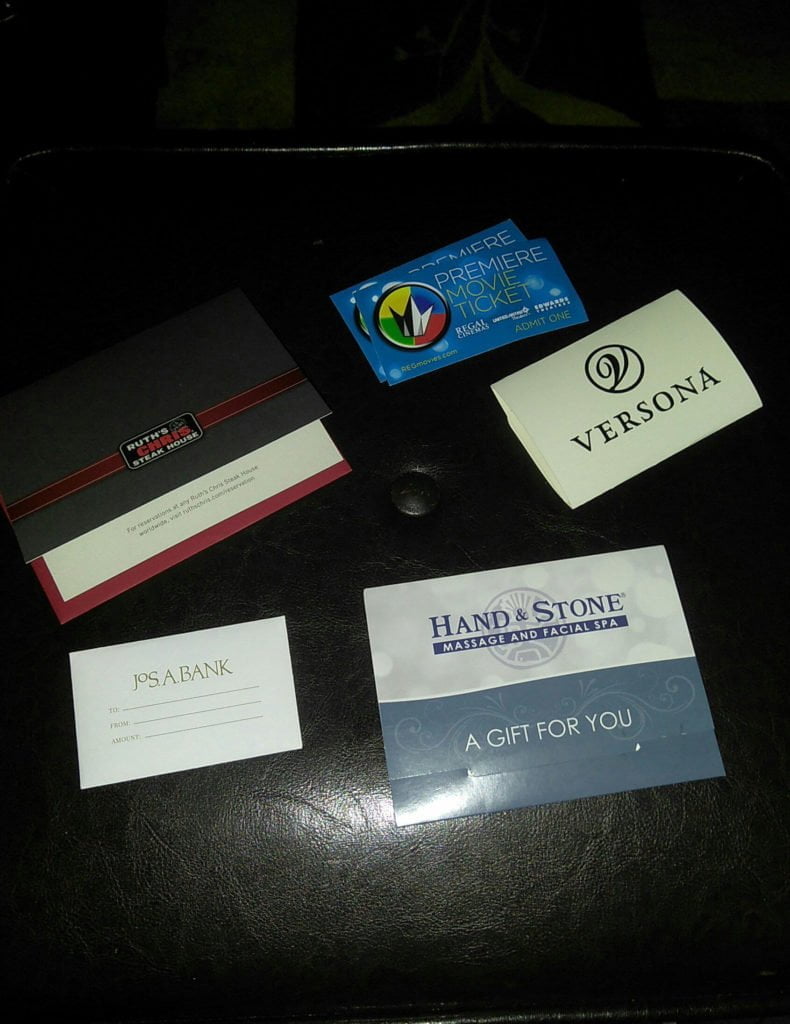 I went to the main office in Winter Park Village to pick up the many gifts cards for the said day. Upon reaching the office I was handed a cute little bag. Inside the chic little Versona bag were the other gift cards.
My date and I scheduled our activities for Saturday, February 3rd. Luckily, he was off on that Saturday! It was on and set, and reservations were made so there was no chickening out. These two New York people from Kissimmee were ready to spend the day in Winter Park.
Saturday came. I had already colored my hair, shaved, and exfoliated. He had his hair cut and beard shaped up. He showed up at about noon and I happily jumped into the convertible. On our ride to Winter Park, we chatted endlessly about how cool it was to get free stuff and hang in Winter Park.
Upon arriving the GPS stated we had arrived. We hadn't. It was the middle of the street. Winter Park Village obviously was not part of the update to maps. Luckily we both can read and found the plaza. We did laugh about the middle of the street mix up. We find nonsense of that sort amusing.
STYLE MAKEOVERS
We went Jos A. Bank first. He is "particular" so he takes longer in the stores. A big dude can't just buy off the rack, he must try it on first. Fortunately, Clemente, the manager, was there to assist my date. They selected, tried on, and modeled clothes. I'm a girl so the boy store was boring. I must admit the mirror is great for selfies.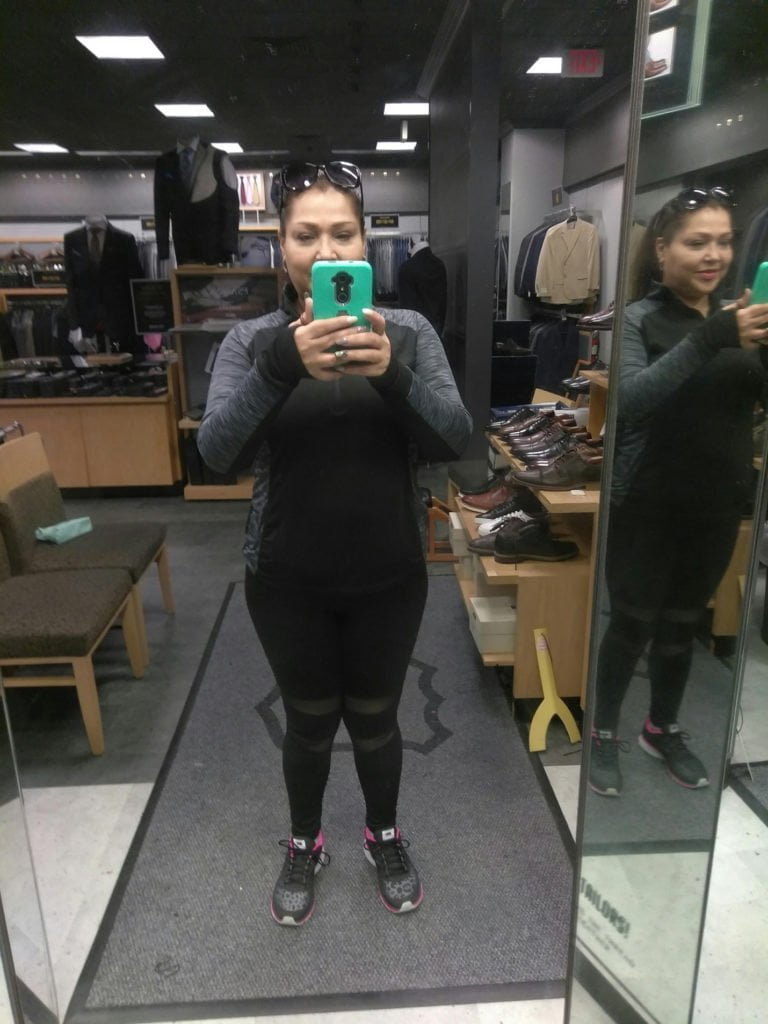 Clemente showed great taste and superior professionalism. My date was super pleased with his selections. Jos A. Bank also altered the pants right on site. It was speedy. We were going to come back to pick up his clothes, but five minutes passed and Clemente was already zipping up his garment bag.
Off to the next stop: Versona, here I come. It's a truly chic shop. I am now going to drive from Kissimmee to that store to shop. I found it adorable! It has the allure and all the goodness of a boutique and was decorated tastefully and elaborately. I was shocked!!! No high boutique prices. There were even sale racks!!! (I shall be rummaging soon through those racks.) The wide selection of clothes that you may glam up and glam down is very impressive. My date was even surprised! He expected the prices to be higher. Like all men, he was uncomfortable in the girl store.
I am a pro shopper. I can make an entire outfit in ten minutes and not have to try on a stitch. I selected a pink pencil skirt, a cool glitter shirt (to go with jeans for another time), a sweater, two clutch bags, a pair of nude shoes, and a pair of sunglasses. The staff is great and even helped me find a cool purse. Like a real shopper, I went over the amount of the gift card.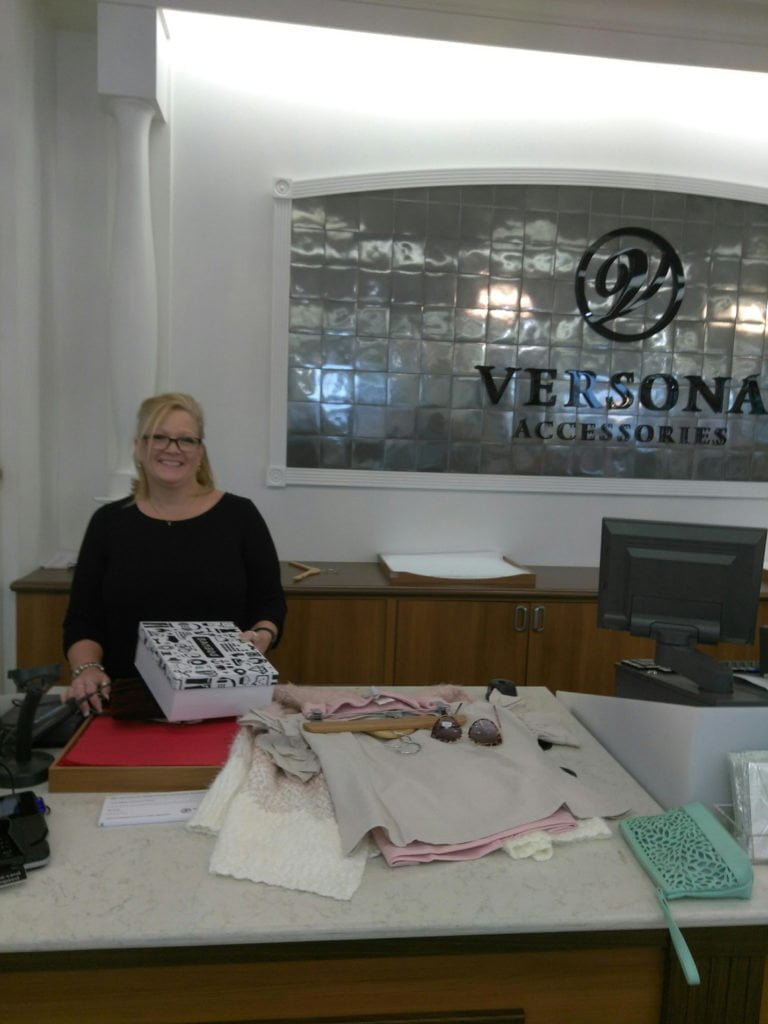 COUPLE'S MASSAGE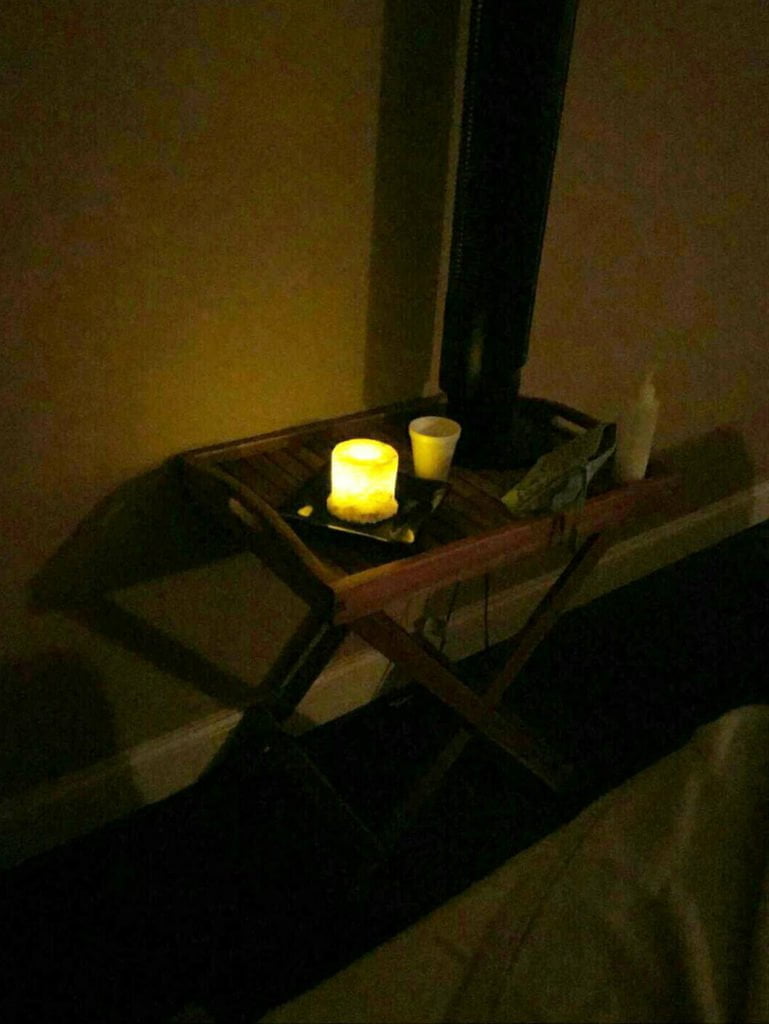 We put all of our free goodies in the car. We had our massage booked at 3pm and it was 2:15pm, so we decided to grab a quick bite even though it wasn't part of the package. We didn't want anything heavy because our reservation for dinner was at 7:30pm. We decided on pizza and found a small spot near the movie theater. We became nostalgic, reminiscing about the pizza shop in our old neighborhood. The pizza and good times.
We ate and we were off the join the zen people. We arrived at Hand & Stone Massage and Facial Spa via foot. Winter Park Village is very walkable and if weather permits, everyone should walk. Like every Hand and Stone, the feel is immediately relaxing. The guy at the front desk with curly hair exuded such joy that it was contagious. A little snag with our reservation was so quickly remedied that we didn't have time to think there was an issue at all.
Our massage therapists called us in. The room was so peaceful I could feel stress just melting away. We undressed and climbed into the warm massage tables. The ladies massaged us both almost to sleep. We walked out a bit loopy. I didn't even remember where the car was but was happy that he knew. We made it back to the convertible and started back to Kissimmee. We needed to glam up for dinner.
DINNER & A MOVIE
It kind of felt like prom night. I did the usual glam night gal. I put together my ensemble and waited patiently for him arrive.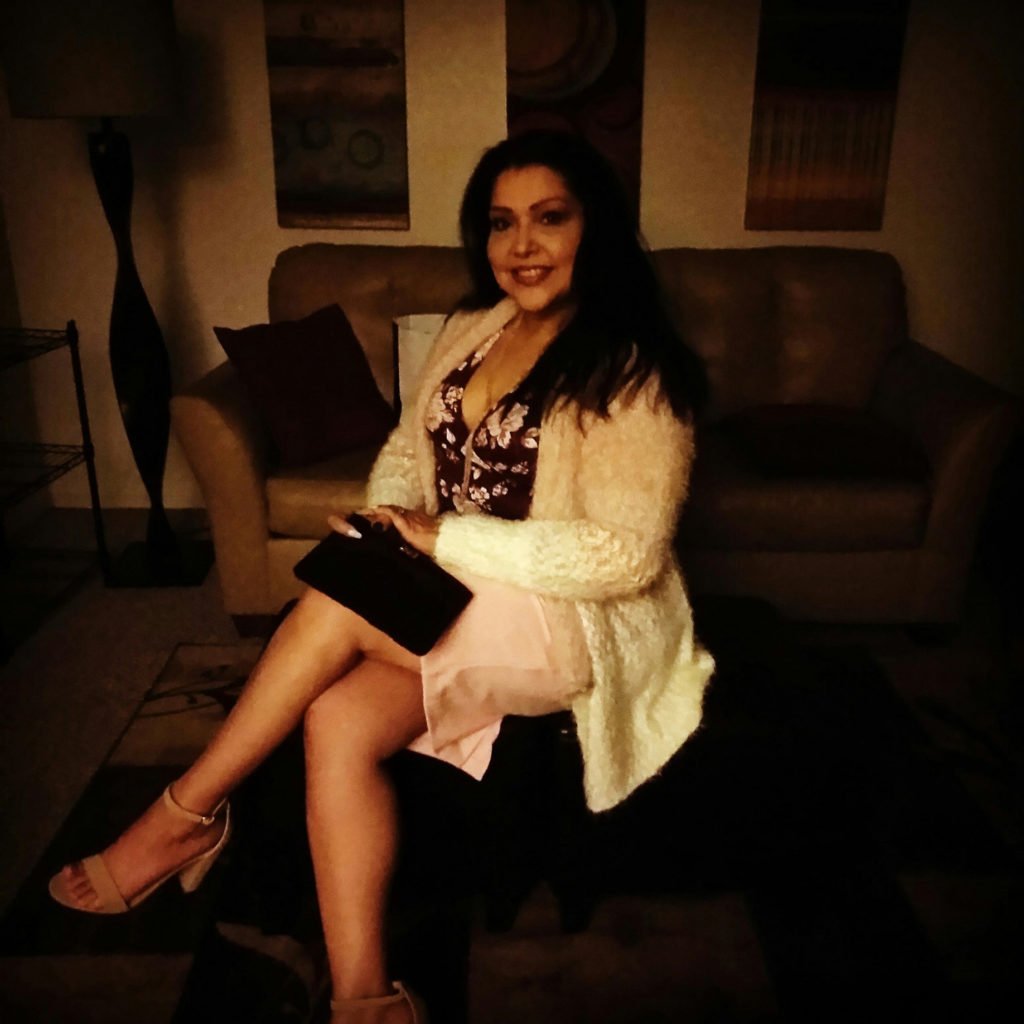 It was too cold for the top on the convertible to be down as we made our back to Winter Park. Him being a carnivore, he was especially excited about dinner at Ruth's Chris Steak House. He had never been to a Ruth's Chris. We arrived and complimentary valet parked.
Inside, Ruth's Chris is a dark place and dimly lit. We were shown to our table and sat. You couldn't hear the conversations from other tables. There was music but I can't remember what was playing. The servers were friendly and the food…AWESOME!! Our server even had the violinist play us a song.
We ate, drank, and had dessert. All great. By the time we finished eating there was no way we were going to make a movie at Regal Cinemas. Unfortunately, my date's roommate suffered a loss so it was dinner and then back home.
I can honestly say that this was one of the best dates I've been on. We shopped, relaxed, ate, drank, laughed, talked, and went down memory lane.
Winter Park Village is a great date spot. Next on the list are a few spots I saw while we were there. We thank Orlando Date Night. You really made two people super happy! We would be happy to do it again!!