Updated September 2020
Stretching from Winter Garden to Apopka, the West Orange Trail is a 22-mile long paved rail-trail. Bike, walk, run or skate your way through this itinerary to discover some of the best sights, sips, and bites along the trail.
START: Killarney Station/West Orange Trail Bikes & Blades
Located 20 minutes from Orlando, Killarney Station is the best place to begin your biking adventure. Besides serving as a trailhead for the beginning of the West Orange Trail, Killarney Station is one of only two stations offering bike rentals.
After parking your car, head inside to pick up your wheels from West Orange Trail Bikes and Blades. (Or bring your own!) Bike rentals are $8/hour or $30/day for comfort bikes and $12/hour or $50/day for road bikes. Make sure to bring a bike lock, as they are not provided. The rental shop is open from 9am-5pm on weekdays, and 7:30am-5pm on weekends.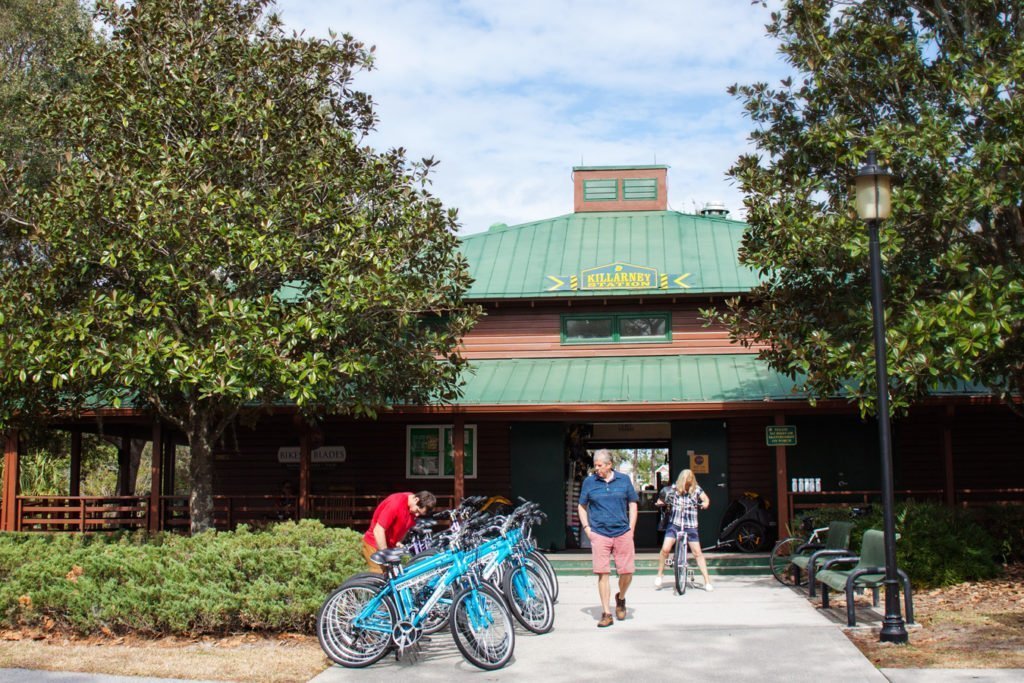 Once you've picked up your bikes, head left on the paved trail towards Winter Garden. If you accidentally go in the wrong direction, you'll see a sign alerting you that you're about to leave the West Orange Trail.
As you coast along the 14-foot wide trail dotted with greenery and oak trees, your first point of interest, which doubles as a prime photo spot, will be the restored railroad bridge.
STOP 1: Oakland Nature Preserve
Continue riding until you reach the Oakland Nature Preserve on your left. There's a covered station where you can lock up your bikes and enter the park, which is open year-round and free to the public.
Inside, you'll find six well-marked hiking trails (all under 1-mile each), a 0.6-mile long boardwalk (wheelchair accessible), and an education center with a museum, restrooms, brochures/maps, a turtle exhibit, and more. The 128-acre park includes diverse ecosystems including uplands and forest wetlands.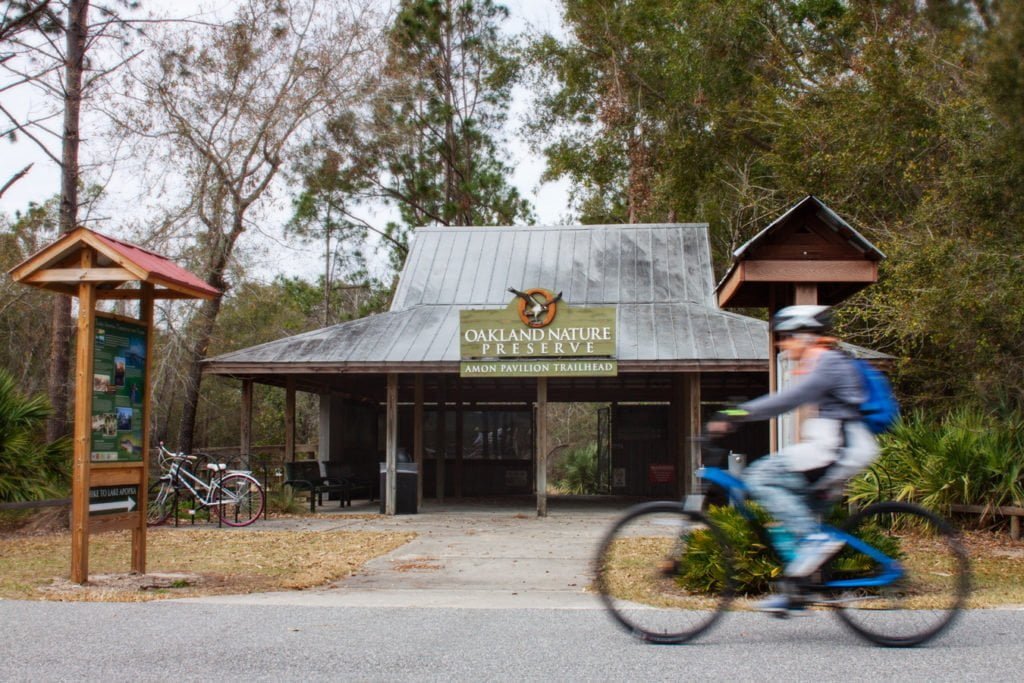 The boardwalk is the main draw of the park, weaving through three unique ecosystems before delivering you to the scenic shores of Lake Apopka. If you're lucky, you may spot alligators and other wildlife along the way.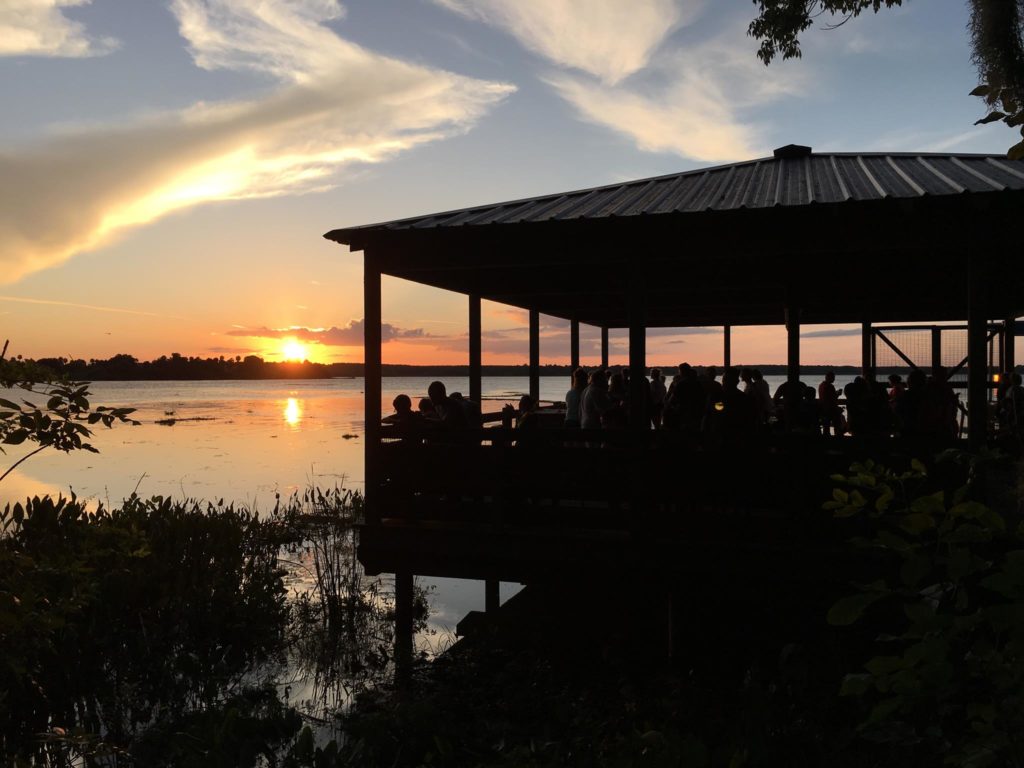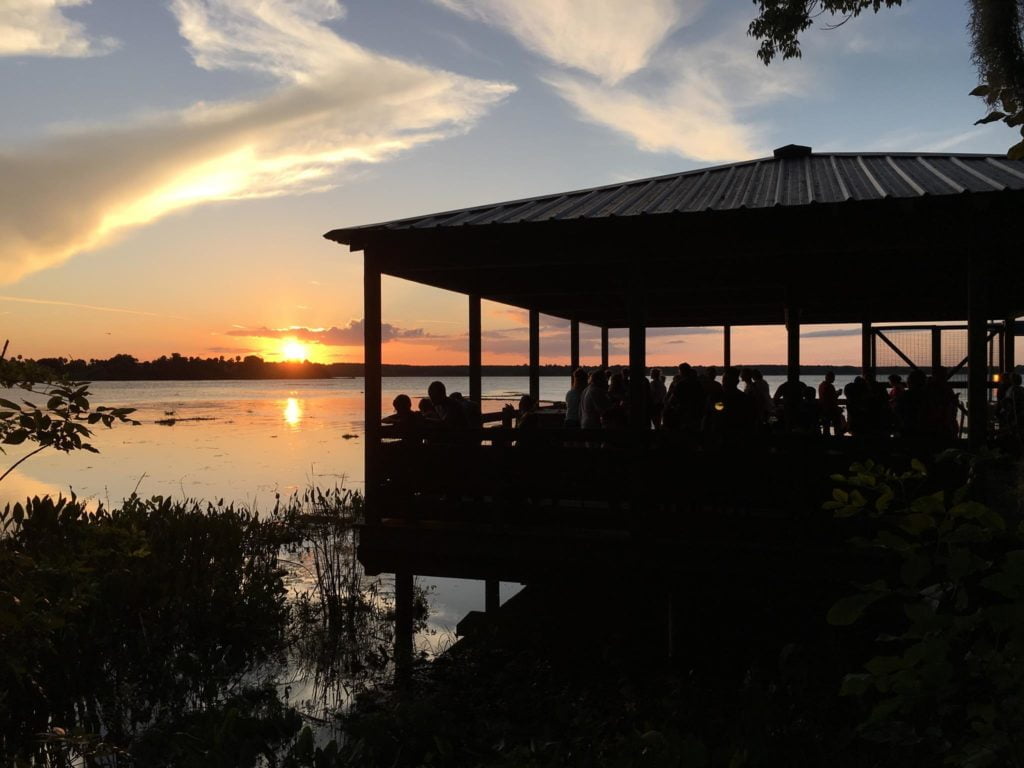 STOP 2: Town of Oakland
Passing through the tiny town of Oakland, once a bustling railroad community established in the 1800s, is one of the most peaceful stretches of the trail. Thanks to the signs alerting you that you've entered a quiet zone, you'll hear little else than birds chirping and leaves rustling in the wind. You'll know you've arrived in the center of town when you reach a small roundabout on the trail.
If you feel like stretching your legs, park your bikes and take a stroll around the historic Town Hall, bubbling fountain, and picturesque water tower. There are also several benches for stopping to share a snack.
STOP 3: Oakland Park
Love having picnics in the park? Then pack some goodies to share and make a stop at Oakland Park. Huge oak trees dot the shore of a small lake where you'll find a picnic table for hosting your feast. There's a bike rack if you'd like to lock up your bikes and stay awhile.
Follow the path all around the lake for a romantic mid-ride stroll.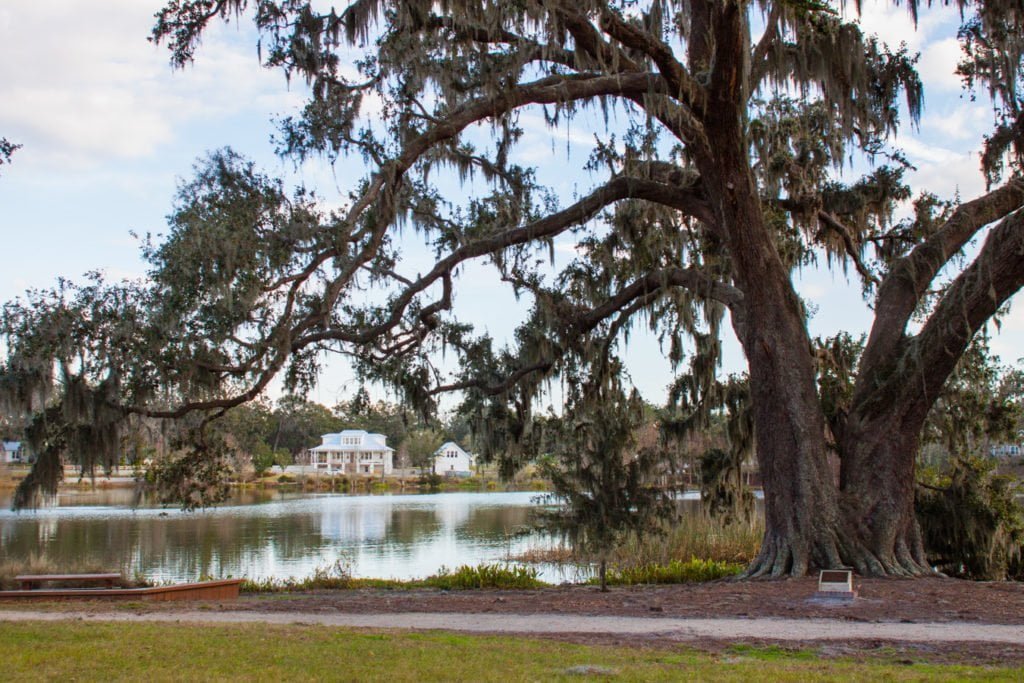 STOP 4: Butterfly Garden at Tildenville Outpost
One of my favorite aspects of the West Orange Trail is its natural beauty. The old oak trees, wildlife, flowers, and scenic stopping points are a welcome respite from the city. If you aren't paying attention, you can easily pass right by one such scenic stopping point: the tiny butterfly garden off the trail to your right. While it's hidden in plain sight, the garden still has a subtle secret garden feel.
Part of the Tildenville Outpost, the garden is small but packed with unique flowers. Wander through slowly and see how many butterflies you can spot during your visit.
You won't find any bike racks here, but the garden is so small you won't need one.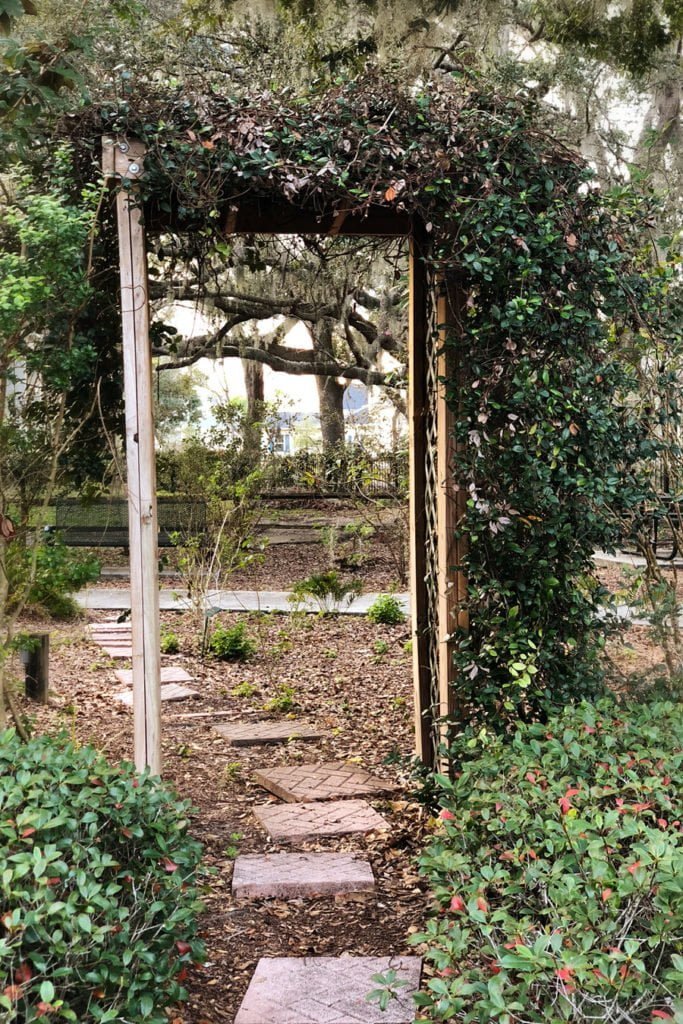 STOP 5: Plant Street Market/Downtown Winter Garden
My favorite West Orange Trail date is a 4.5-mile bike ride followed by a pizza from Michael's Ali Coal-Fired Pizza and beer from Crooked Can Brewery at Plant Street Market. The trail leads you straight to the market where there are multiple bike racks, a huge outdoor patio, and about a dozen food and artisan vendors selling everything from BBQ to cold pressed juice and made to order donuts. Did I mention there's also a craft brewery?
True, pizza and beer will cancel out any calories you've burned, but it's totally worth it. After working up an appetite cruising along the trail, Plant Street Market is an ideal place to refuel. My boyfriend and I typically spend a few leisurely hours here, especially if the weather is nice. Just make sure you give yourself ample time to ride back and return your bikes before the rental shop closes down for the day.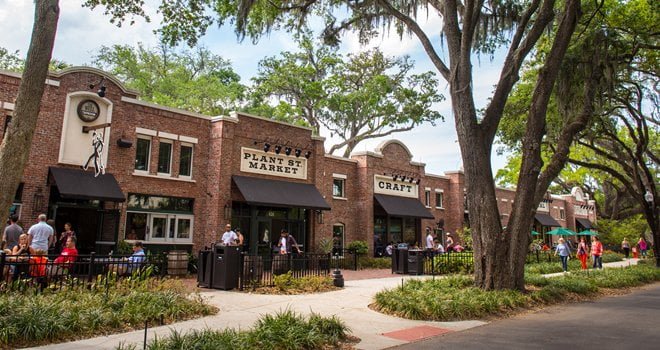 While you're here, it's also worth taking a stroll through downtown Winter Garden. Stop for a coffee at Axum Coffee or an espresso at Rosallie, conduct a mini pub crawl, or just take in the local sights. The center of town is just several minutes from Plant Street Market on foot.
Here are a few activities to check out during your visit:
STOP 6: Central Florida Railroad Museum
If you decide to walk through Winter Garden, it's worth stopping into the Central Florida Railroad Museum. Sections of the West Orange Trail were once a railway, so visiting the museum will help you better understand the history of railroads in the area. Opt for a guided tour from one of the volunteers for the best experience. Museum entry is free, although there is a donation box if you'd like to contribute.
ALTERNATE ROUTE: START AT WINTER GARDEN STATION
Once you've mastered the Killarney Station to Plant Street Market route, try a new one! If you need to rent wheels, begin at Winter Garden Station where you can rent comfort bikes for $10/hour from Winter Garden Wheel Works. From here, make the 8.7-mile trek (one way) on mostly-flat terrain to Chua Bao An Buddhist Temple (located near the Apopka Vineland Outpost) for a peaceful pause amongst gorgeous gardens and statues. On the way, take a pit-stop at Chapin Station. This trail outpost and park in one features two awesome playgrounds, a paved walkway through a peaceful garden, free parking, and restroom facilities.
If you've got your own bike, you can shave off some miles by starting your ride at Chapin Station instead. This shortens the trip to 6.6 miles one way. Either way, this is a 12-16 mile trek round trip, so plan accordingly and bring plenty of water and some snacks to refuel. This beautiful ride is worth the effort, I promise!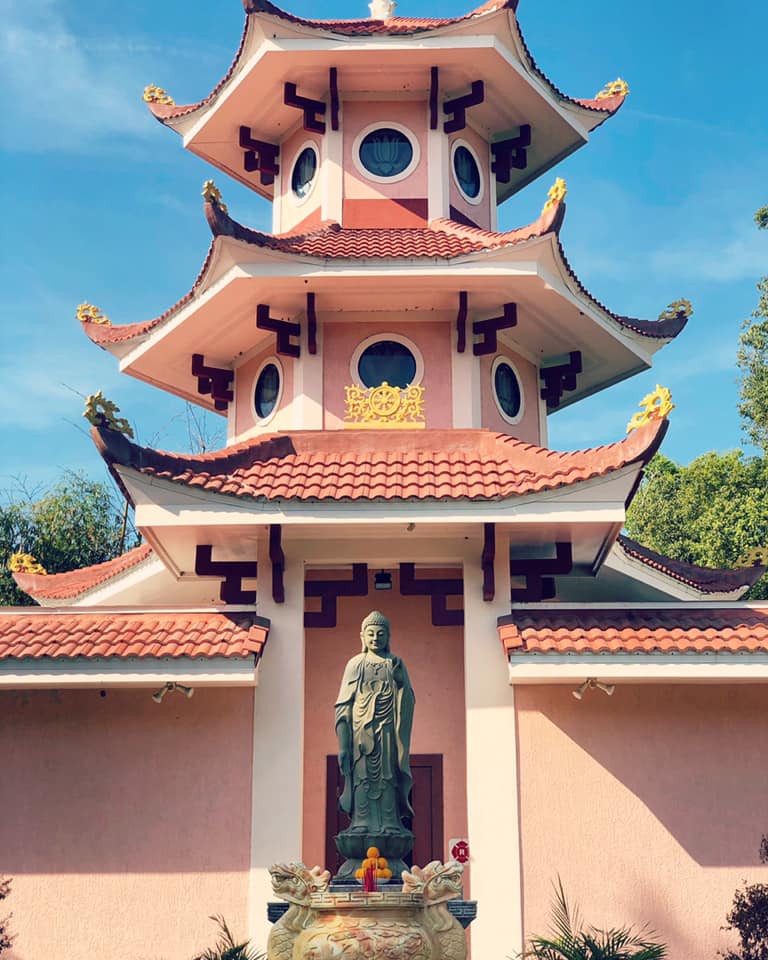 KNOW BEFORE YOU GO
There are multiple service stations located between Killarney Station (start point) and Plant Street Market (end point) where you can use the restroom, get a drink of water, or just take a breather. Beyond that, there are regular water stations and outposts with restrooms.
Biking at a leisurely pace directly from West Orange Bikes & Blades to Plant Street Market (4.5 miles) will take about 45 minutes. Factor in more time if you plan on stopping anywhere along the way. The route from Winter Garden Wheel Works (at Winter Garden Station) to Chua Bao An is 8.7 miles one way. You can shorten the trip to 6.6 miles if you have your own bikes and begin at Chapin Station.
The West Orange Trail is open from sunrise to sunset. If you're renting bikes for the day, make sure you return before 5pm when the rental shop closes.
West Orange Trail Bikes and Blades
17914 FL-438
Winter Garden, FL
407-877-0600
Monday-Friday: 9am-5pm
Saturday-Sunday: 7:30am-5pm
www.orlandobikerental.com
Winter Garden Wheel Works
455 East Plant St.
Winter Garden, FL 34787
407-877-7433
Tuesday – Sunday: 10am-5pm
www.wgwheelworks.com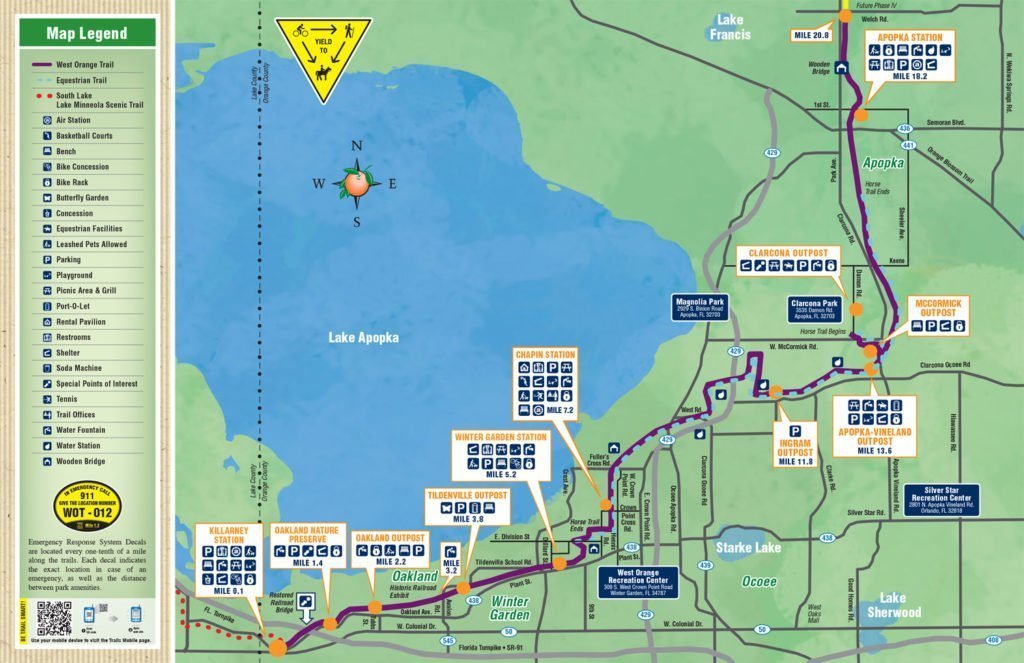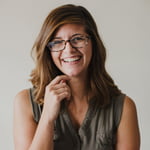 About the Author/Photographer:
Stephanie Patterson is a talented professional food and travel photographer and writer with a passion for creativity, the beach and great eats. When she's not taking photos or writing, you can find her exploring the state for her Florida travel blog, Travel Taste Click. Find her online at www.spattersonphotography.com and www.traveltasteclick.com.
All images by Stephanie Patterson unless otherwise noted