Move over, garlic knots, and make way for the latest at Pizza Bruno.
Served Saturdays and Sundays from 11am-3pm, Pizza Bruno's recently launched brunch service covers all of the bases: boozy concoctions, sweet and savory dishes, plus a relaxed atmosphere.
Upon my first visit, I fell in love fast and hard with Pizza Bruno's perfectly crisp and doughy Neapolitan style pizzas. While the pizzas are notorious for good reason, brunch invites you to taste the varied capabilities of the pizzeria's talented chef/owner Bruno Zacchini.
No matter what you're craving (dessert for breakfast, something savory, pizza, dessert with your breakfast…), you'll find what you're looking for on the well-balanced menu. And don't worry; you can still get your garlic knots fix.
I recently checked out the new brunch offerings with a fellow food writer during a hosted brunch. Below you'll find all the drool-worthy photos and details of our feast.
DRINKS
When it comes to brunch, the quality of the libations holds almost as much importance as the food itself. There are three cocktails on the menu, two of which we sipped during our meal.
The Michelada ($6) is a Bloody Mary-esque concoction made with Bruno's Bloody Sauce Mix, spice rum and Modelo, which comes served in a giant mug and topped with an assortment of veggies and meats.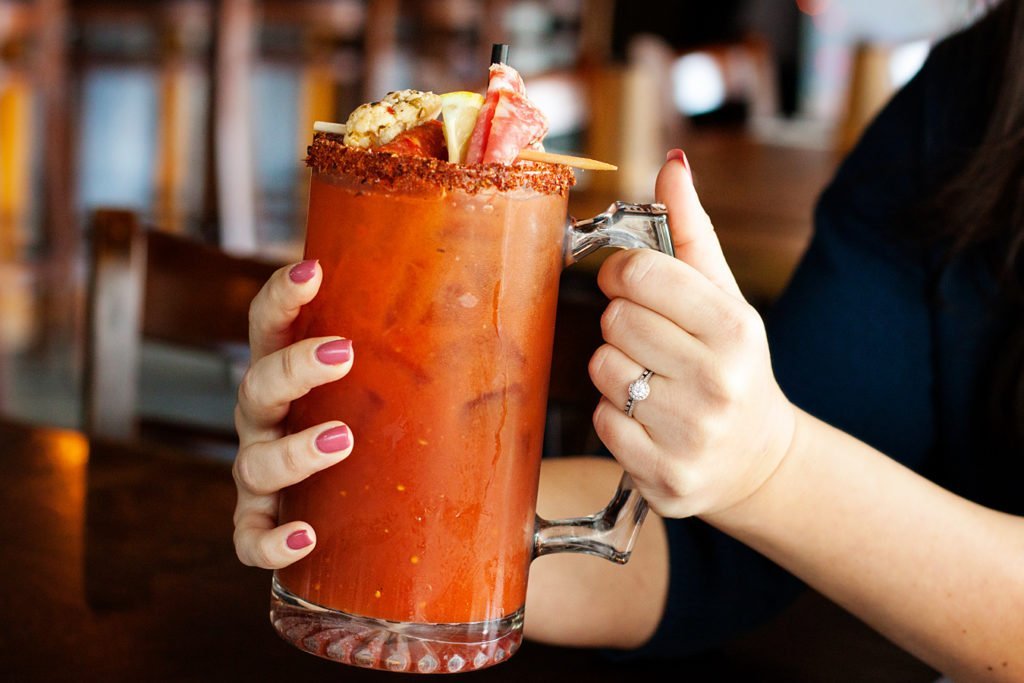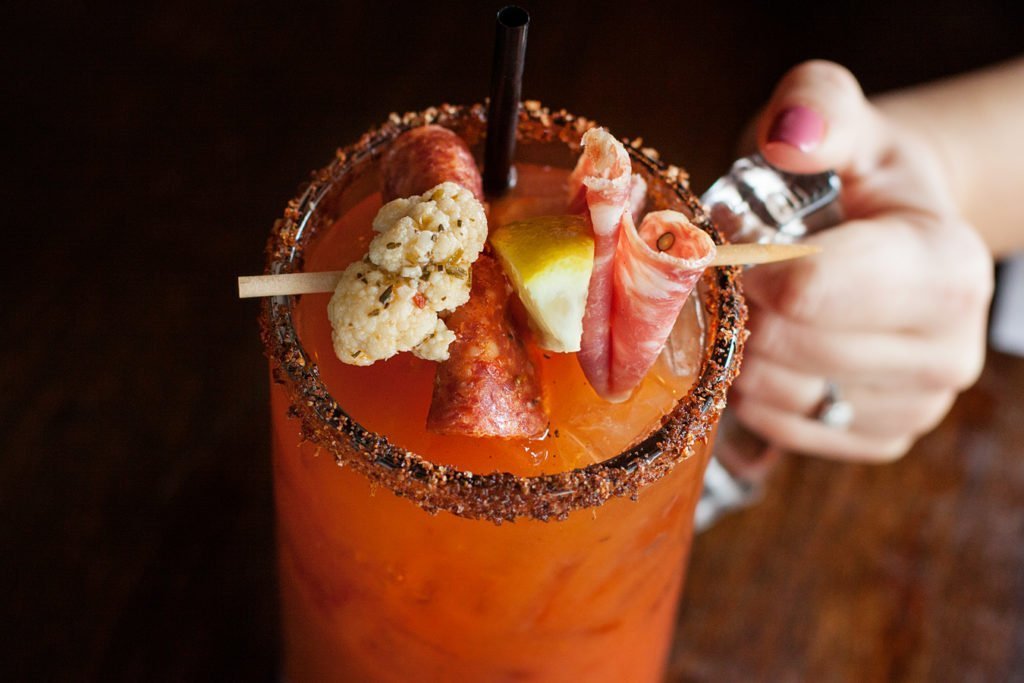 My drink of choice was the Cappelletti Spritz ($9), a fizzy and refreshing brunch cocktail on tap made with Cappelletti, prosecco, and orange. Bonus: spritzes are 2-for-1 during brunch.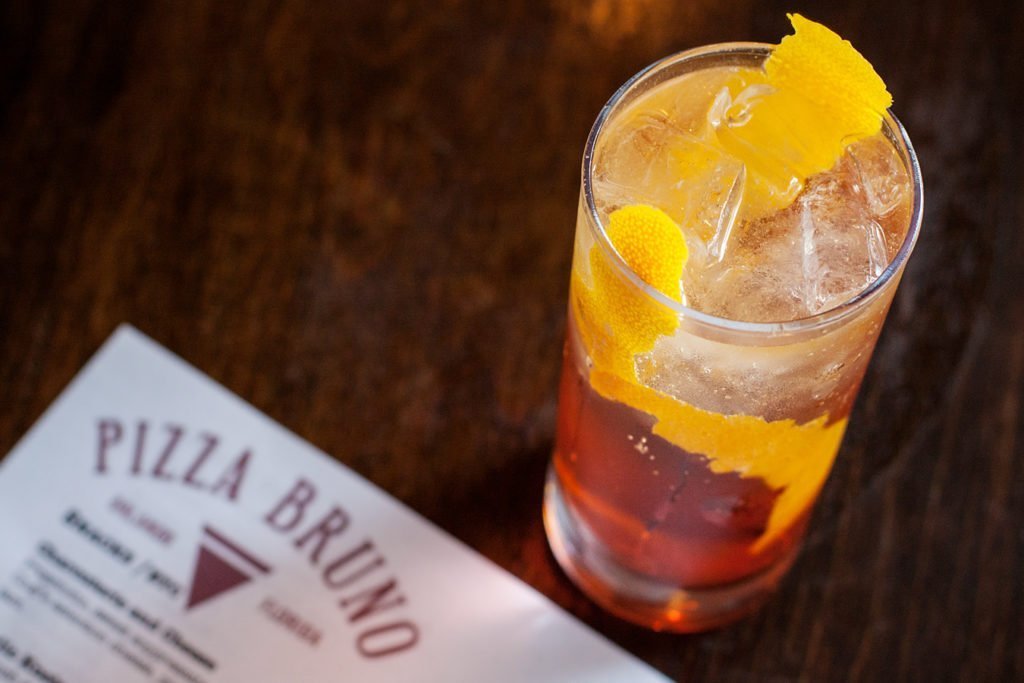 FOOD
Treat your taste buds to one of seven exclusive brunch dishes (including a brunch pizza), or select something from the regular menu, which is also available. New brunch dishes are on the way soon.
Of the seven brunch dishes, we sampled four: the frittata, Dutch baby, shrimp and grits, and pizza amatriciana.
My brunch companion and I started with an order of the famous garlic knots ($10). If you're a garlic lover (and you're not on a first date), then don't skip these. The garlic breath is totally worth it.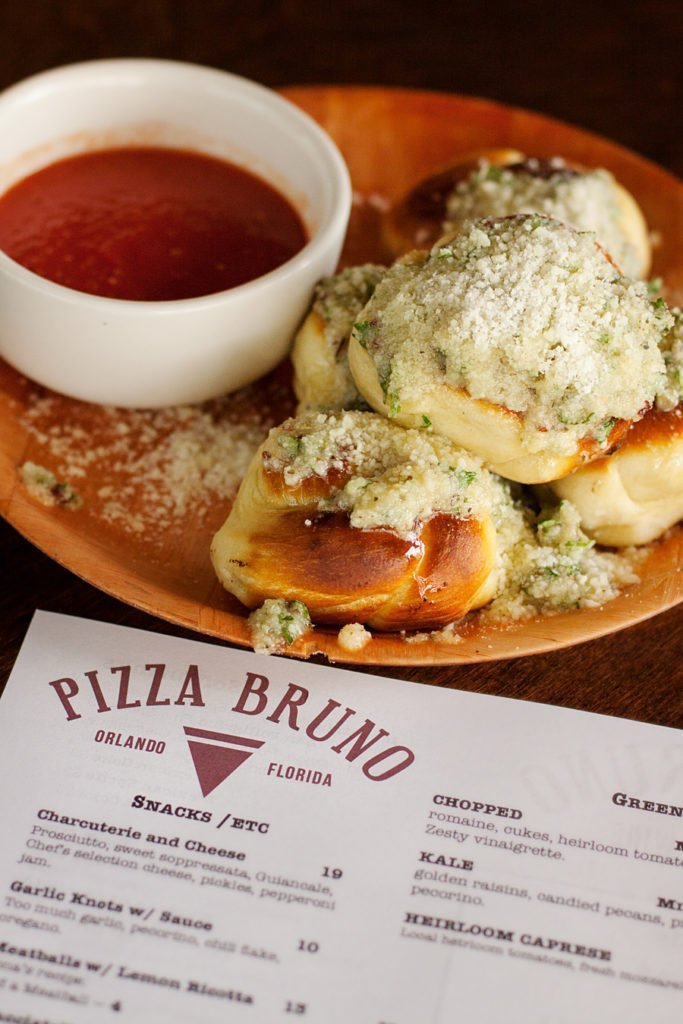 The frittata ($9) is wood-fired and comprised of heirloom tomatoes, mozzarella, and basil. The delightful combo reminded me of Margherita pizza in breakfast form. Served with an accompanying arugula salad tossed in a lemony dressing, and ricotta and honey toast, it was a generous and filling dish I'd definitely order again.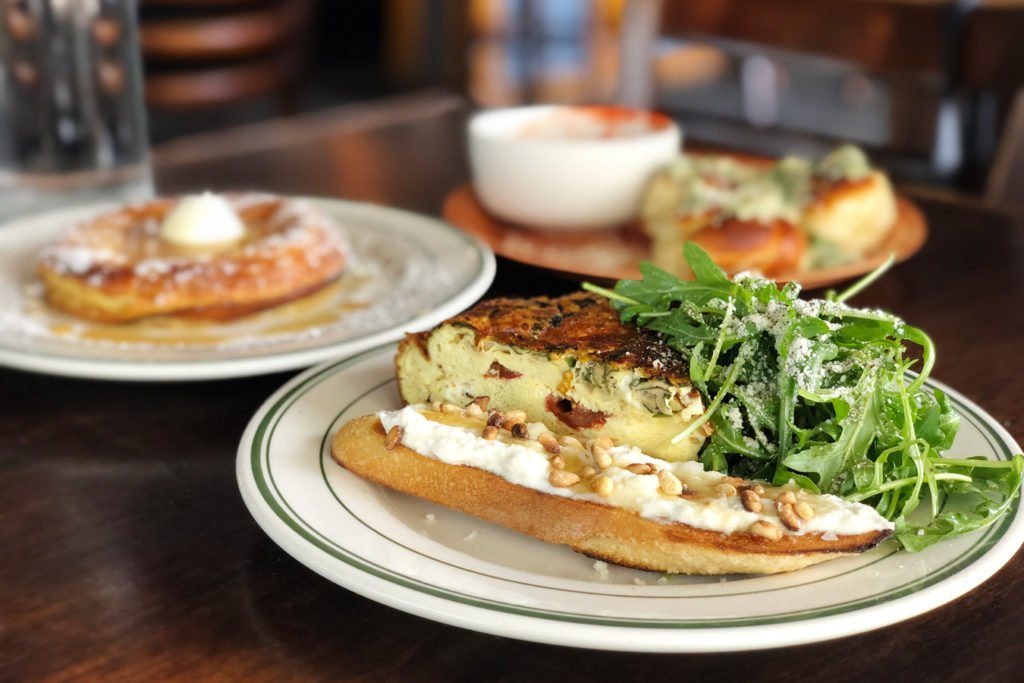 Another magical creation cooked in the wood-fired oven, the Dutch baby ($10) was the sweet and savory highlight of the day. This oversized pancake comes topped with a dollop of butter and a generous coating of bourbon maple syrup. Despite everything else we ate, there were hardly any leftovers in sight.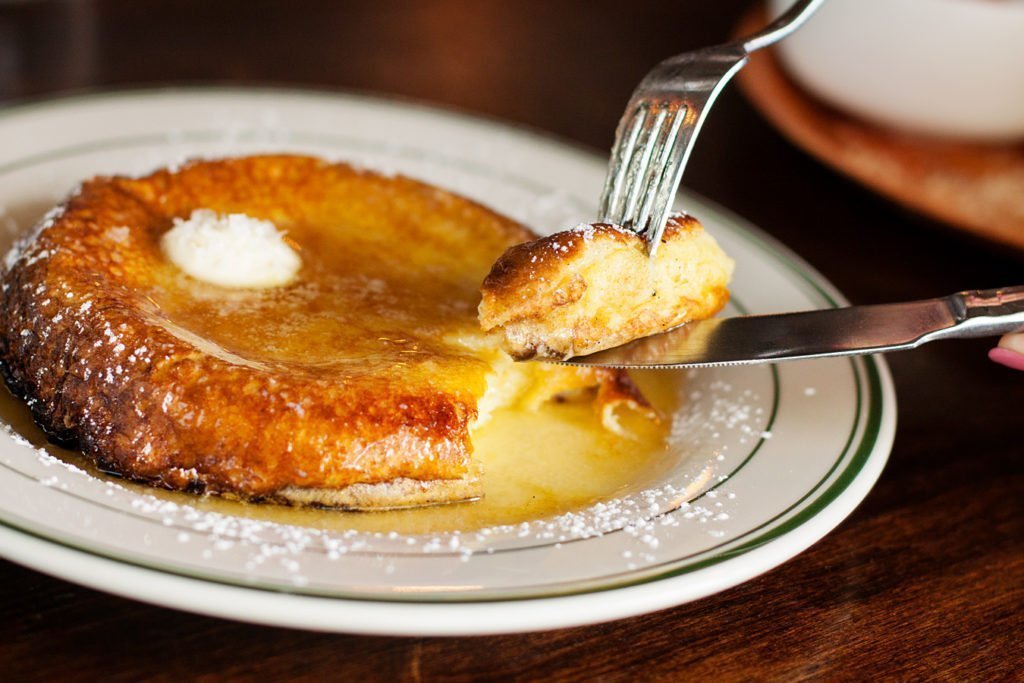 The shrimp and grits ($15) and pizza amatriciana ($14) pack a pleasant punch, perfect for those who like a little heat. The former gets its spice from the spicy arrabiata sauce and Calabrian oil, while the latter is topped with Calabrian chili.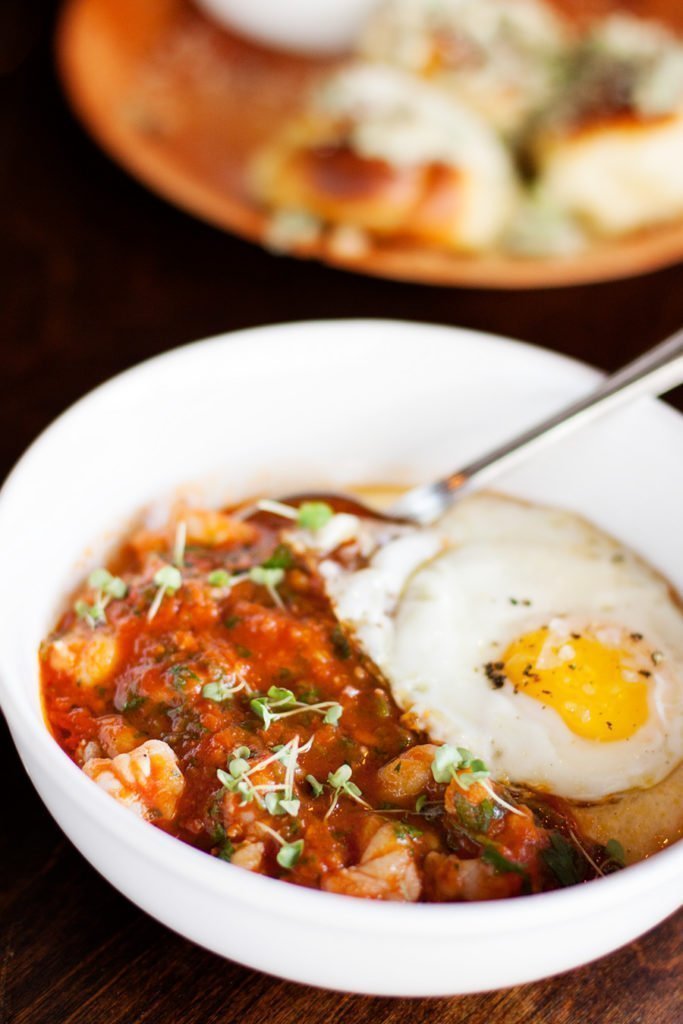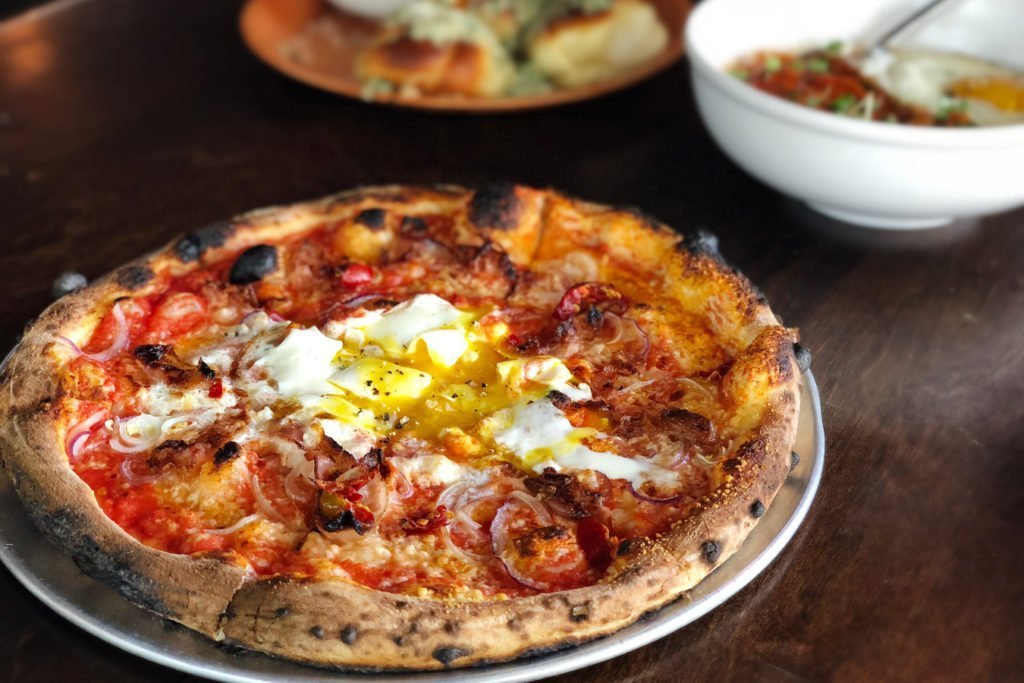 If you're really feeling over the top, then spring for dessert after your meal. It's the weekend, so why not? We tried a sampling of the tiramisu and all three cannoli flavors. The "give up" cannoli made with peanut butter cream and Oreos was a personal favorite.
No matter what you order, I recommend wearing stretchy pants and arriving hungry. You won't be disappointed.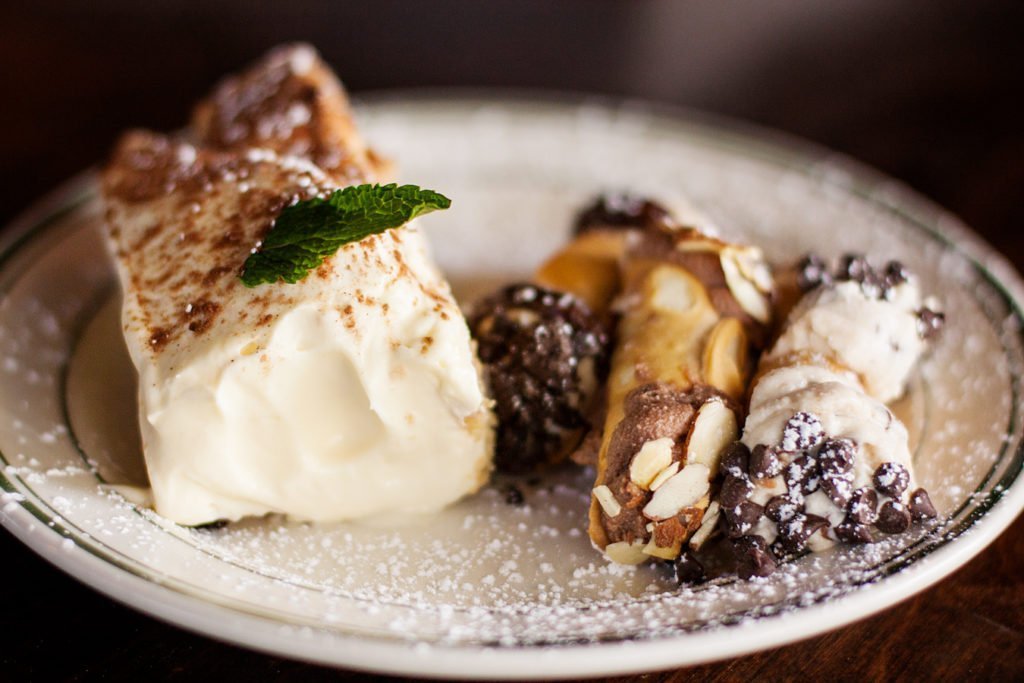 DETAILS
Brunch is available on Saturdays and Sundays from 11am-3pm. Consider visiting for brunch if you want to avoid the busier dinner hours.
FYI – the restaurant doesn't have a phone and does not accept to go orders. Enjoy dining in!
Pizza Bruno
4180 Curry Ford Rd
Orlando, FL 32806
http://www.pizzabrunofl.com
For more brunch info, read our guide to the Best Restaurants for Brunch in Orlando and check out the rest of our Brunch Buzz series.
Disclosure: this meal was provided by Pizza Bruno at no cost to the writer.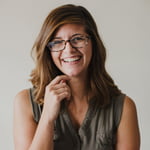 About the Author/Photographer:
Stephanie Patterson is a talented professional food and travel photographer and writer with a passion for creativity, the beach and great eats. When she's not taking photos or writing, you can find her exploring the state for her Florida travel blog, Travel Taste Click. Find her online at www.spattersonphotography.com and www.traveltasteclick.com.