2018 is here! Are you looking to make this new year a healthy and active one? Central Florida is full of fun running events that are the perfect way to participate in a healthy hobby together.
We've sorted through hundreds of running events in the Orlando area and compiled the most unique running events into the following categories:
Charity-Loving: Have a great time together while benefitting charities and philanthropic organizations.
Adventurous and Themed: The best fun and adventurous runs like color runs, glow in the dark, etc.
Foodie Friendly: These food/drink themed runs are sure to get your appetite into shape!
Extreme: There's nothing more extreme than these races! Be prepared, these will put you to the test.
Charity-Loving Runs and Races
Jenny Albert Hatchling Dash 5K
Saturday, March 31, 2018
Bill Frederick Park
3401 S. Hiawassee Rd
Orlando, FL 32835
www.jennyalbertseaturtlefoundation.org
If you enjoy supporting the natural world this 5K race is a great choice. During her 12 year career with SeaWorld, Jenny Albert helped to rescue and rehabilitate over 900 sea turtles. This 5K takes place in Bill Frederick Park, a very popular venue for many running events in Orlando. Enjoy the natural scenery along Turkey Lake as you help fund support for sea turtle rescue and research. This year's race is especially important as proceeds benefit the Turtle Hospital in Marathon, FL, which suffered severe damage from Hurricane Irma.
Southeastern Guide Dogs Walkathon
Saturday, April 7, 2018
Cranes Roost Park
Altamonte Springs, FL
www.guidedogswalkathon.org
This event is absolutely perfect for couples that love doggies. This 3K walkathon is dog-friendly, resulting in an adorable cavalcade of fur-babies. Plus, it takes place on a scenic walking route around the lake. This event benefits Southeastern Guide Dogs which trains and provides guide dogs and lifetime services for those in need of a guide dog, particularly Armed Forces veterans.
Melissa's Race 5K to Battle Brain Cancer (Third Annual)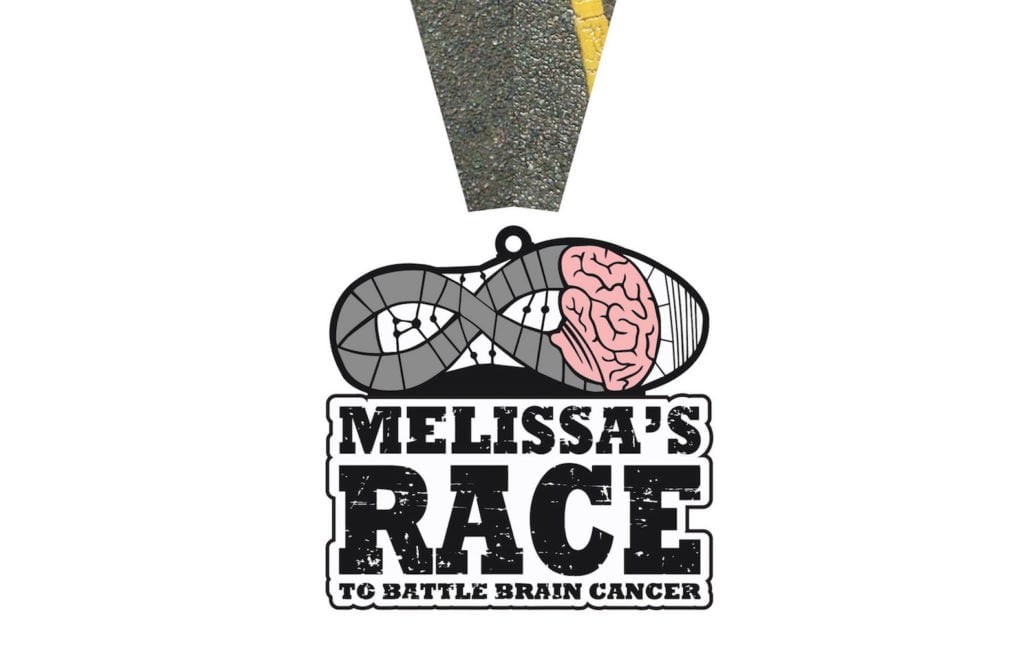 Saturday, April 28, 2018
7:30 AM
Fort Mellon Park – Sanford, FL
600 E 1st St
Sanford, FL 32771
www.melissasrace.org
More than just another 5K, Melissa's Race is a fun, family-friendly event to battle brain cancer. You and your honey can have a wonderful Saturday morning by participating in this 5K race that is suitable for both runners and walkers. Serious runners will be glad to know that this is a chip-timed race, while casual runners and walkers will enjoy the beautiful scenery of the St. Johns River and charming storefronts in this bustling, historic city.
If you can't make it to Sanford you can participate virtually, anywhere, anytime before April 28, 2018. Either way, you'll earn a t-shirt, a unique medal, and support a great cause! Melissa's Race is created by Melissa Vosburg Inc, a non-profit organization created in memory of Melissa Vosburg, a Sanford-area teacher who passed away in 2013 from Gioblastoma Multiforme, the most common form of brain cancer. Prizes will be awarded to individuals and teams who have top fundraising results! All funds raised for Melissa's Race benefit the Florida Hospital Cancer Institute.
The Florida Run
Saturday, April 28, 2018
Colt Creek State Park
16000 FL-471
Lakeland, FL 33809
Saturday, November 10, 2018
Lake Louisa State Park
7305 U.S. Highway 27
Clermont, FL 34711
www.thefloridarun.com
Do you love the Sunshine State? Then there is no better way to enjoy the natural beauty of the southernmost state than with a run, or even a walk, through one of the state's best state parks. Whether you choose to participate in April at Colt Creek Park or in November at Lake Lousia you'll enjoy Florida's natural beauty. This race benefits the Florida State Parks – what a great way to preserve the state that we all know and love! Choose from a 5k, 10K, or even a half marathon, all of which are family friendly and qualify you for a medal and t-shirt.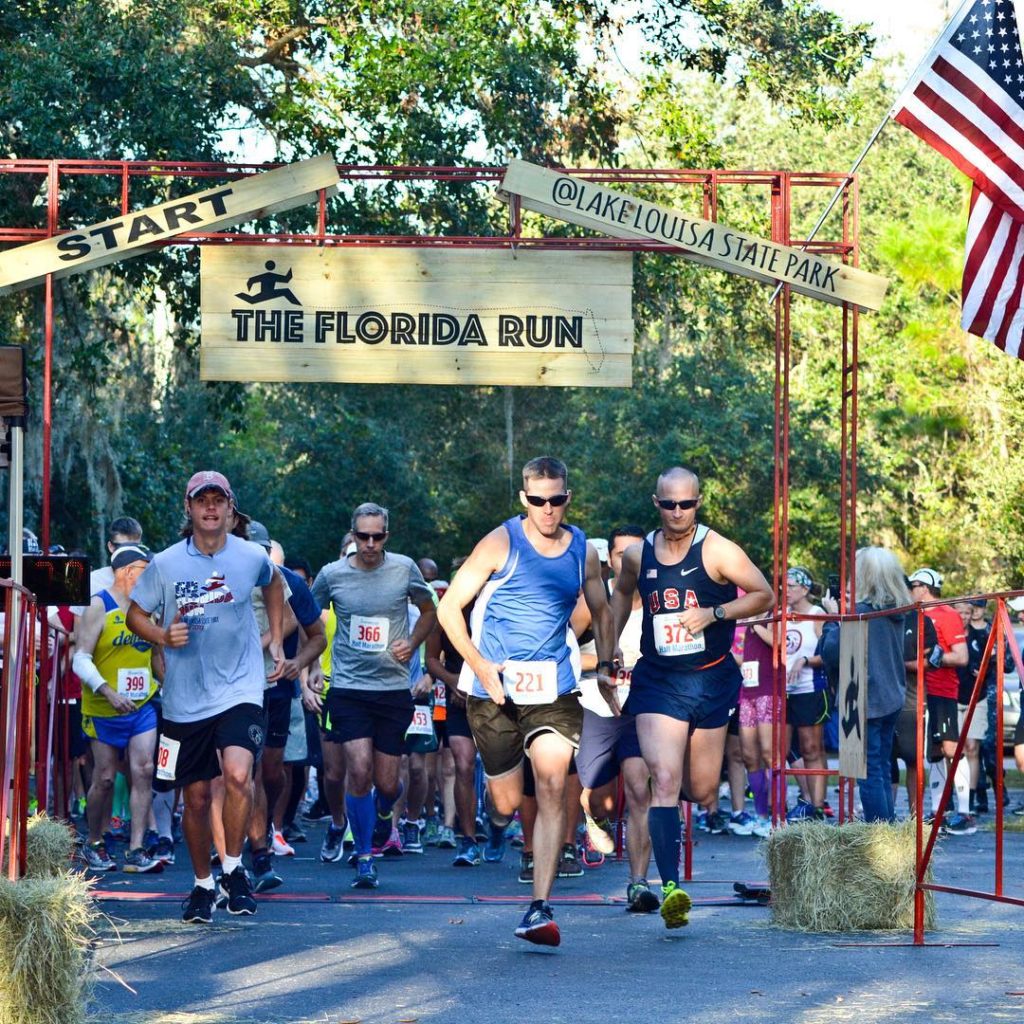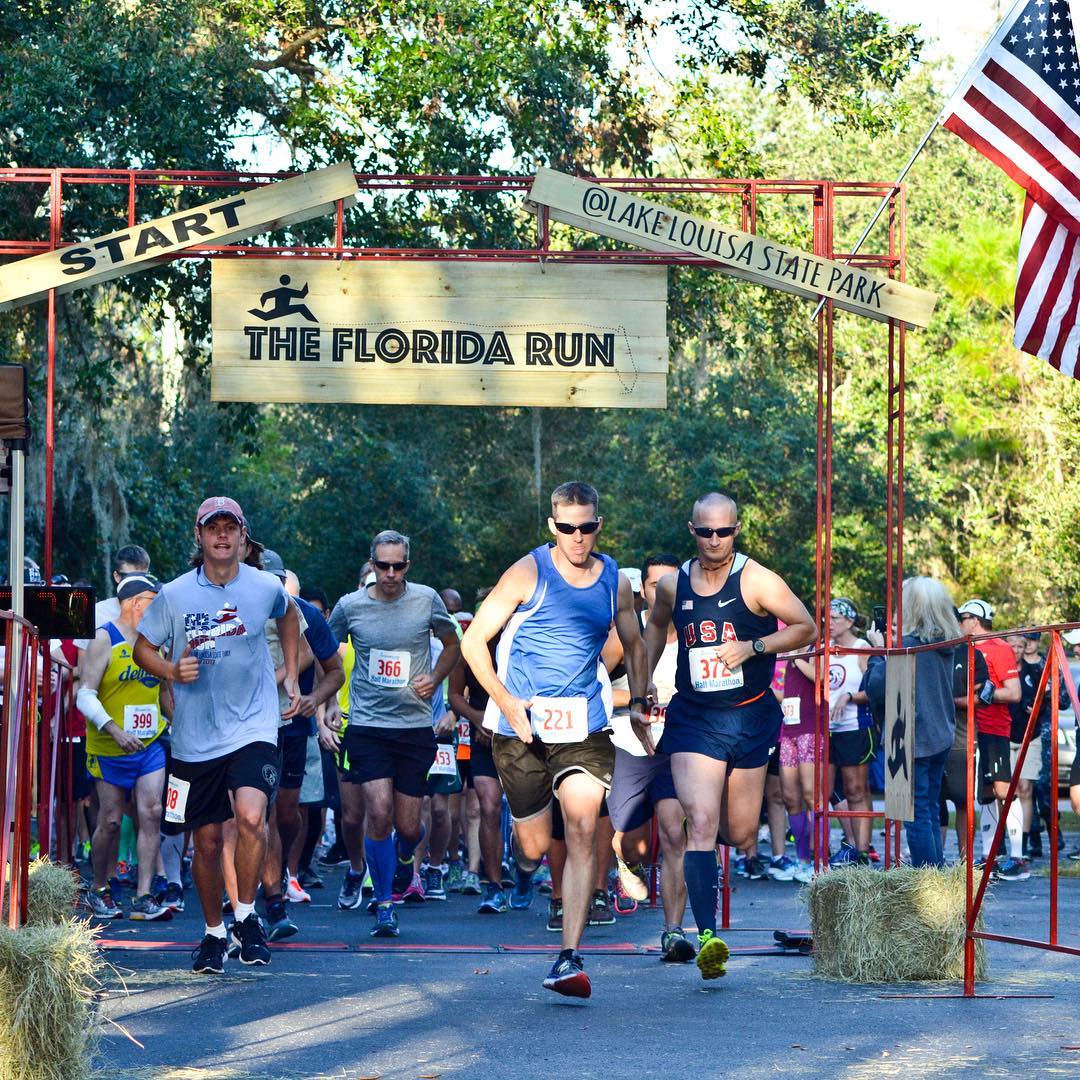 Bra Run 5K
Saturday, May 12, 2018
8:00 AM
Clermont's Waterfront Park
330 3rd Street
Clermont, FL 34711
sommersports.com/Events/Running/Bra-Run-5K
In this creative, slightly off-the-wall 5K, everyone is encouraged to wear a bra, decorated or otherwise, while running or walking. A portion of each entry fee benefits the Greater Clermont Cancer Foundation. Each participant earns a medal and a tech t-shirt.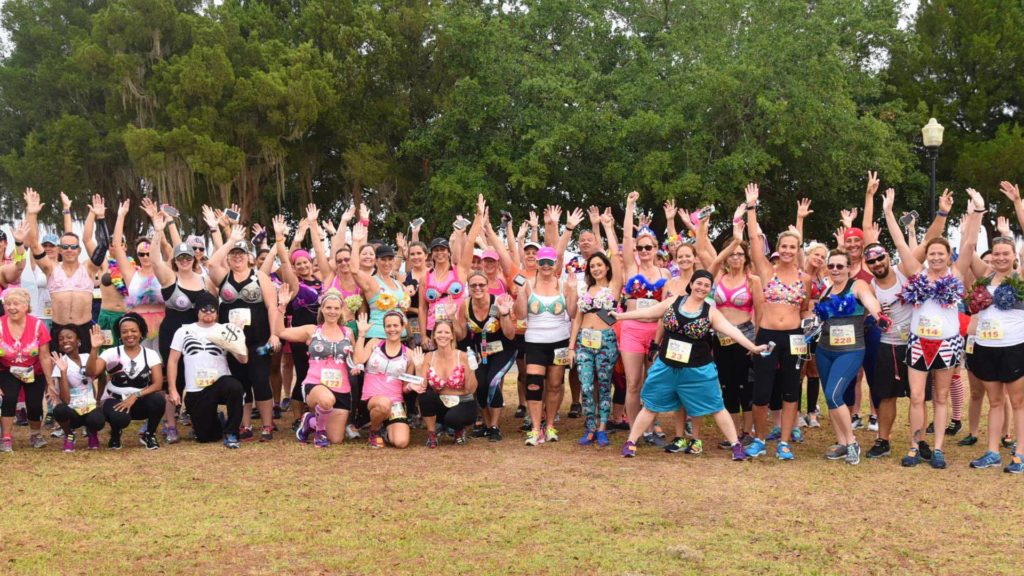 Adventurous and Themed Runs
The 5K Zombie Run
Saturday, January 20, 2018
Nathan Benderson Park
5851 Nathan Benderson Circle
Sarasota, FL 34235
Saturday, February 17, 2018
Largo Central Park Nature Preserve
150 Highland Ave SE
Largo, FL 33770
www.the5kzombierun.com
What can improve your race time faster than running from the undead? You're sure to make some unforgettable memories as you face zombies throughout the course. This fun (and mildly terrifying) race takes place in Orlando, Tampa, Sarasota, and St. Pete/Clearwater. The Tampa and Orlando dates have not been announced just yet, but make it a fun weekend and head for either Sarasota in January or St. Pete / Clearwater in February.
Track Shack's Run 4 Love 4 Mile
Saturday, February 10, 2018
Showalter Field
2525 Cady Way
Winter Park, FL 32792
www.trackshack.com
Get an early (and healthy) start to Valentine's Day celebrations by participating in this fun love-themed run together. This annual run celebrates love and the love of running. Wear your best costume for a chance to win the costume contest.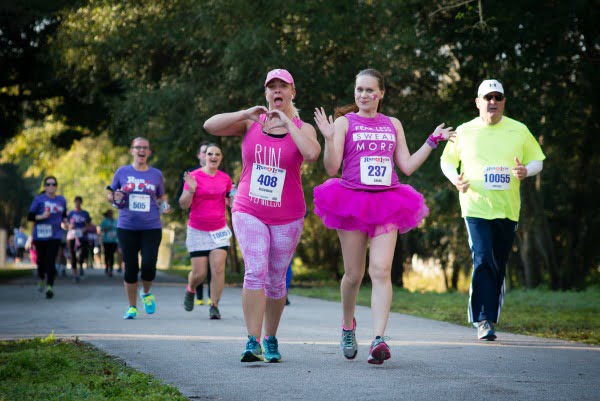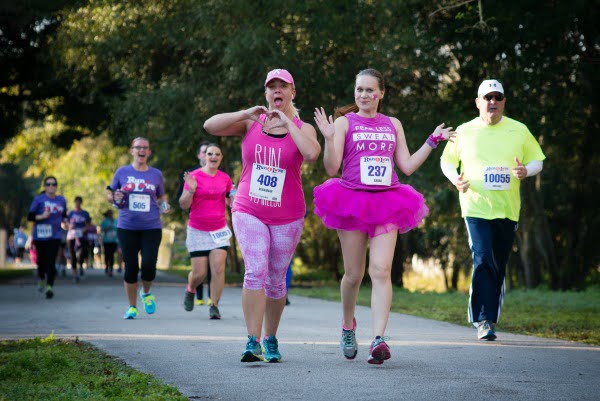 Strawberry Jam 5K
Saturday, March 3, 2018
McPherson Complex
Ocala, FL
www.strawberryjam5k.itsyourrace.com
The early days of spring mean the arrival of Florida strawberries and plenty of festivals. Ocala's Strawberry Jam 5K is part of the Ocala Strawberry Festival. The race benefits Habitat for Humanity of Marion County and the finish line is at the Strawberry Festival itself!
Fiddler's Green 5K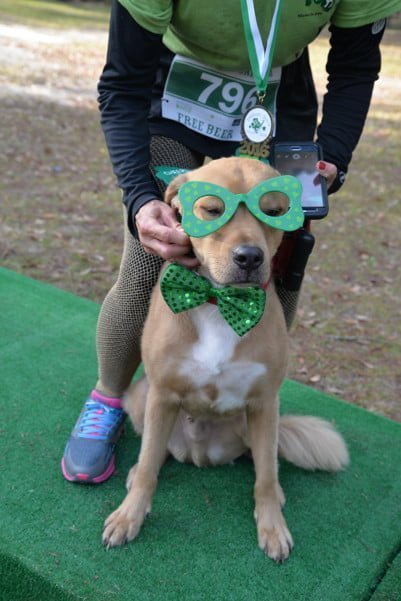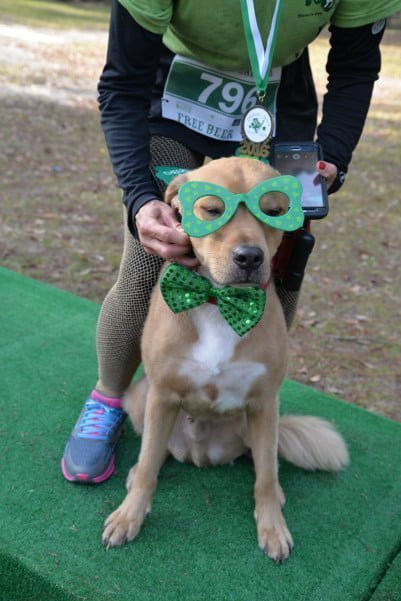 Saturday, March 3, 2018
Fiddler's Green Pub
544 W Fairbanks Ave
Winter Park, FL 32789
www.fiddsgives.org
Get an early start on St. Patrick's Day fun with one of Central Florida's most fun 5Ks. Bonus: it's dog-friendly too! Wear your green or Irish gear and run through the Fairbanks Ave neighborhood of Central Florida. After the race and awards, runners are invited for a beer and some fun at Fiddler's Green Irish Pub. 100% of the proceeds from the event will benefit local charities: Habitat for Humanity of Winter Park-Maitland and the Conductive Education Center of Orlando.
The Great Inflatable Race 5K
Saturday, March 17, 2018
Bill Frederick Park
3401 S Hiawassee Rd.
Orlando, FL 32835
www.thegreatinflatablerace.com/Orlando
Not for the faint of heart, this race is sure to challenge anyone, but in a fun way. Inflatable obstacles await throughout the course. You're sure to make some unforgettable memories together in this race!
Foodie Friendly Runs
Park Avenue 5k presented by Florida Hospital
Saturday, January 20, 2018
Park Avenue
Winter Park, FL
www.trackshack.com/event/17/event-info
Start 2018 with a 5k run or walk through beautiful Park Avenue in Winter Park. All levels of athletes are welcome, and kids too. Besides the scenic route, the delicious finish is what really makes this race. You'll get to enjoy samples from some of Orlando's favorite restaurants includes Seasons 52, Pig Floyd's, and Tijuana Flats.
Annual PIG RUN of Lake Nona
Saturday, March 31, 2018
YMCA @ Northlake Park
9055 Northlake Parkway
Orlando, FL 32827
www.active.com/orlando-fl/running/distance-running-races/the-crazy-ate-th-annual-pig-run-of-lake-nona-2018
This run is hilariously based on how many donuts you can consume at the halfway point of the race. Don't worry about the extra calories, you're sure to burn them off. And don't worry about trying to finish at a certain time, this is all about fun and consuming as many donuts as possible.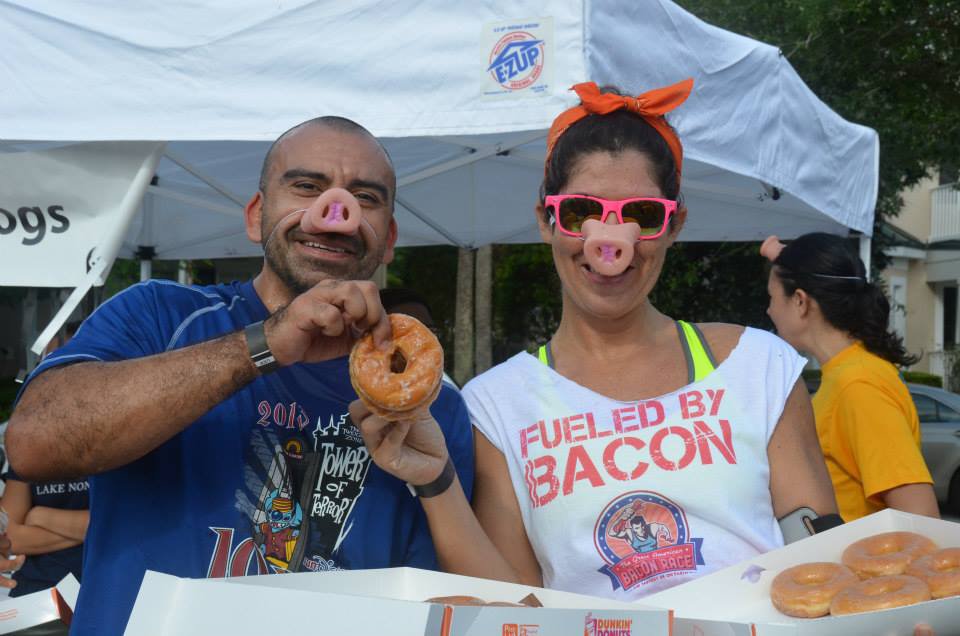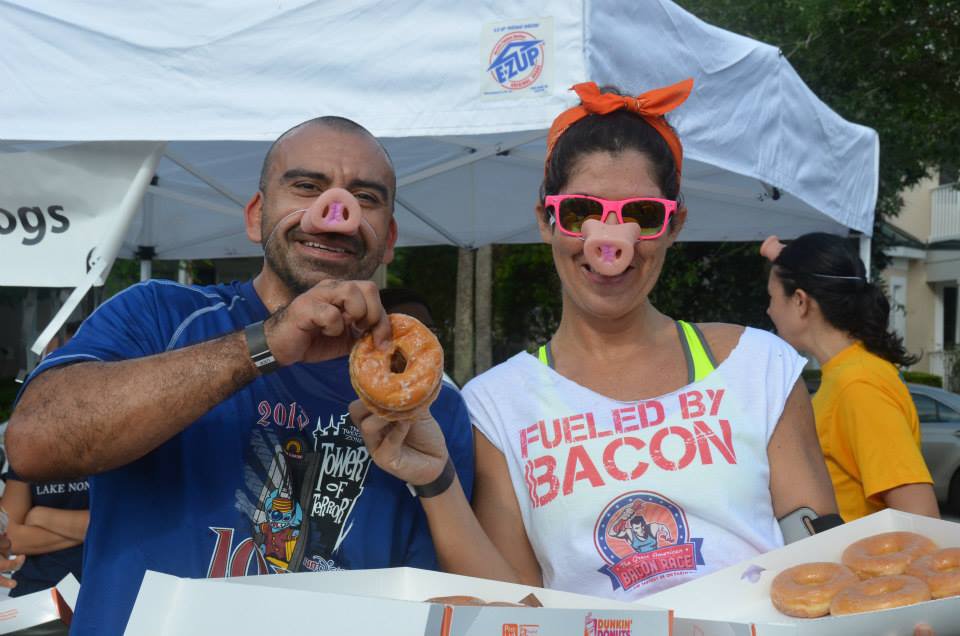 Clermont Clay U Run U Pick Blueberry 5K
Saturday, April 28, 2018, 7:30 AM
Southern Hill Farms
16651 Schofield Road
Clermont, FL US 34714
www.sommersports.com/Events/Running/Clermont-Clay-U-Run-U-Pick-Blueberry-5K
Southern Hill Farms welcomes you with clay roads and countryside rolling hills for this annual blueberry themed 5k! After the race feast on a pancake breakfast and then pick a pound of blueberries.


Miles to Margaritas 5K
Saturday, June 9, 2018
Fort Mellon Park
Sanford, FL
www.milestomargaritas.com
Enjoy a run through downtown Sanford and then toast to your accomplishment with a margarita at the end of the race. A fiesta awaits both before and after your run.
Bottoms Up Beer Run 4K
Saturday, June 9, 2018
Wickham Park
2500 Parkway Drive
Melbourne, FL
www.runsignup.com/Race/FL/Melbounrne/BottomsUpBeerRun
This evening run or walk is all about beer! Enjoy a small beer tasting before embarking on your race. Then enjoy home-brews along the way. Brewers from SAAZ will be providing five different home-brews along the race course. Participants (21 years and older) can consume four beer shots during the race and a full beer at the finish.
NSB Sundae Beach
Sunday, June 24, 2018
Flager Avenue Boardwalk
201 Buenos Aires St
New Smyrna Beach, FL 32169
www.runsignup.com/Race/FL/NewSmyrnaBeach/IcecreamSunday5K
How about you and your honey indulge in ice cream for breakfast? This 5K race along beautiful hard packed beaches ends in free-shirts, and better yet, a free make-your-own-sundae bar after the race!
Extreme Runs and Races
Savage Race
Saturday, March 17 & 18, 2018
Saturday, November 10 & 11, 2018
17951 Hamilton Road
Dade City, FL
www.savagerace.com
Just how savage are you? You'll surely be put to the test while proving your strength during this incredible event. Dade City is about an hour and a half southwest of Orlando, but if you and your partner are savage enough for the Savage Race, this warrior weekend is worth the drive.
Insane Inflatable Race 5K
Saturday, March 31, 2018
2500 Parkway Dr
Melbourne, FL
www.insaneinflatable5k.com
Inflatable obstacles are pretty fun. But insane inflatable races go to a whole new level. While this race is a little outside the Orlando area, Melbourne is a nice area near the beach, so go for it! You'll conquer some of the most insane inflated obstacles known to man, or woman.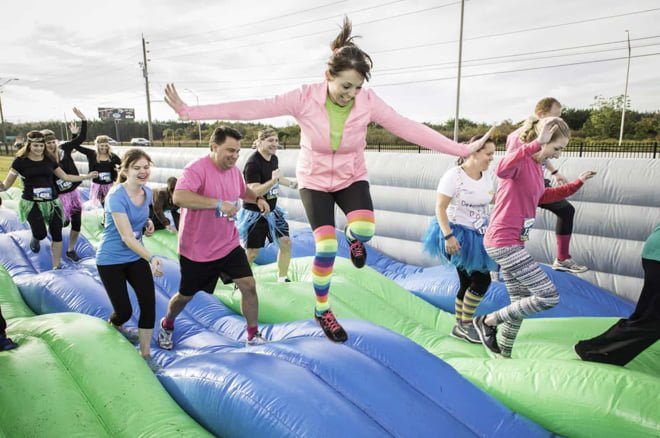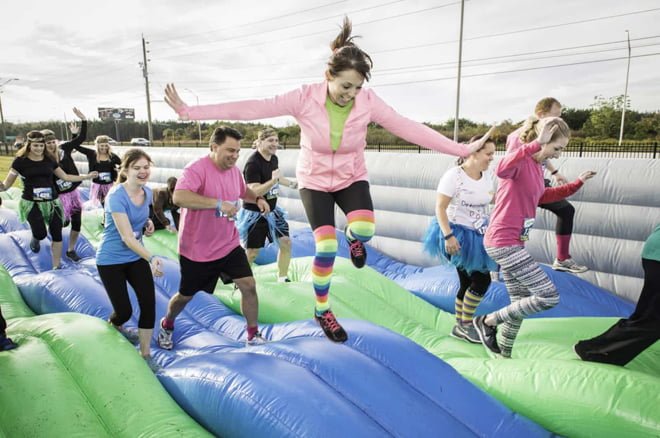 Ron Jon Cocoa Beach Triathlon
Saturday, April 8, 2018
1500 Minutemen Causeway,
Cocoa Beach, FL 32931
www.cocoabeachtriathlon.wordpress.com
This Space Coast Triathlon is an enjoyable one for established athletes but has proven itself as a great test for first-time triathletes. It all starts with a .25 mile swim in the Banana River. The swim is a beach entry and beach exit, followed by a 12.5 mile out and back bike route, which is completely flat and takes athletes away from the Country Club area and down coastal highway A1A. With its beach town location, many participants don tropical attire at the after party!
Moss Park Forest Run
12901 Moss Park Rd
Orlando, FL 32832-6228
Saturday, July 21, 2018
5K / 10K / 15K Challenge
www.epicsportsmarketing.com/our-races/moss-park-forest-run
Moss Park Forest is claimed as one of the best off-road running venues in the state of Florida. Enjoy the shade covered trail and natural environment, while enjoying a challenging but rewarding running experience. This run benefits the Green Beret Foundation.
There you have it, a full collection of running events from which to choose. The couple that runs together, has fun together, so lace up those running shoes and start planning your running events for 2018!
Feature image credit: maridav / 123RF Stock Photo