Join us for a three-part book discussion series designed for couples.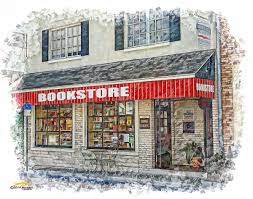 Kick off 2018 with some quality time for book lovers. We've partnered with Writer's Block Bookstore to create a Couple's Book Club and are inviting you to join us with your partner for a three-part discussion series focused on three of our favorite books.
Each night we'll meet from 7pm-8:30pm to enjoy insightful conversation, light bites, wine, and the chance to hear each attendee's thoughts about the books we have selected, all specifically chosen because they are excellent reads for couples. Know any bookworms in your life? This will make an excellent holiday gift.
LOCATION
Writer's Block Bookstore
124 E Welbourne Ave.
Winter Park, FL 32789
407-335-4192; writersblockbookstore.com
BOOK SELECTIONS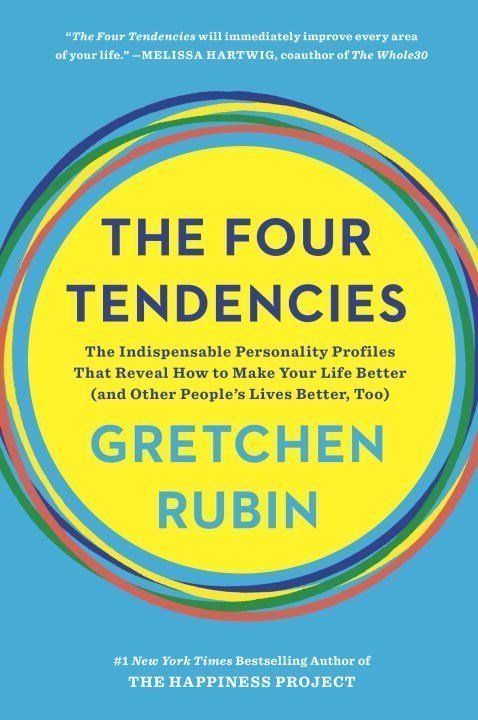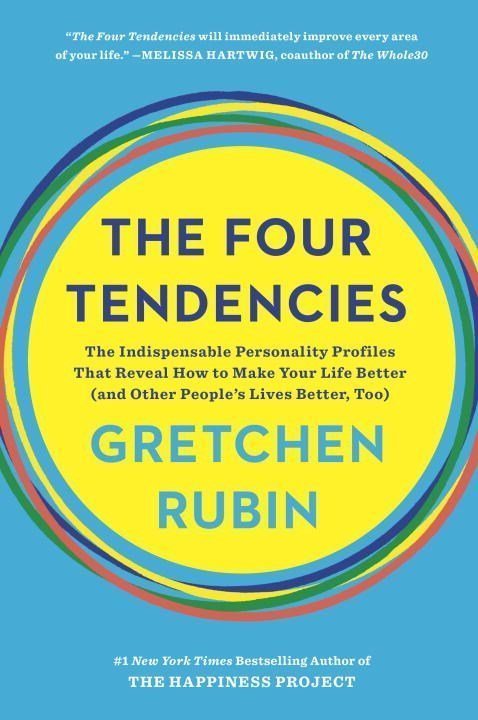 Monday, January 22, 2018, 7-8:30pm
The Four Tendencies by Gretchen Rubin
Non-Fiction
In this groundbreaking analysis of personality type, bestselling author of Better Than Before and The Happiness Project Gretchen Rubin reveals the one simple question that will transform what you do at home, at work, and in life. By asking the seemingly dry question "How do I respond to expectations?" we gain explosive self-knowledge. She discovered that based on their answer, people fit into four "Tendencies": Upholders, Questioners, Obligers, and Rebels.
Our Tendency shapes every aspect of our behavior, so using this framework allows us to make better decisions, meet deadlines, suffer less stress, and engage more effectively. More than 600,000 people have taken her online quiz, and managers, doctors, teachers, spouses, and parents already use the framework to help people make significant, lasting change.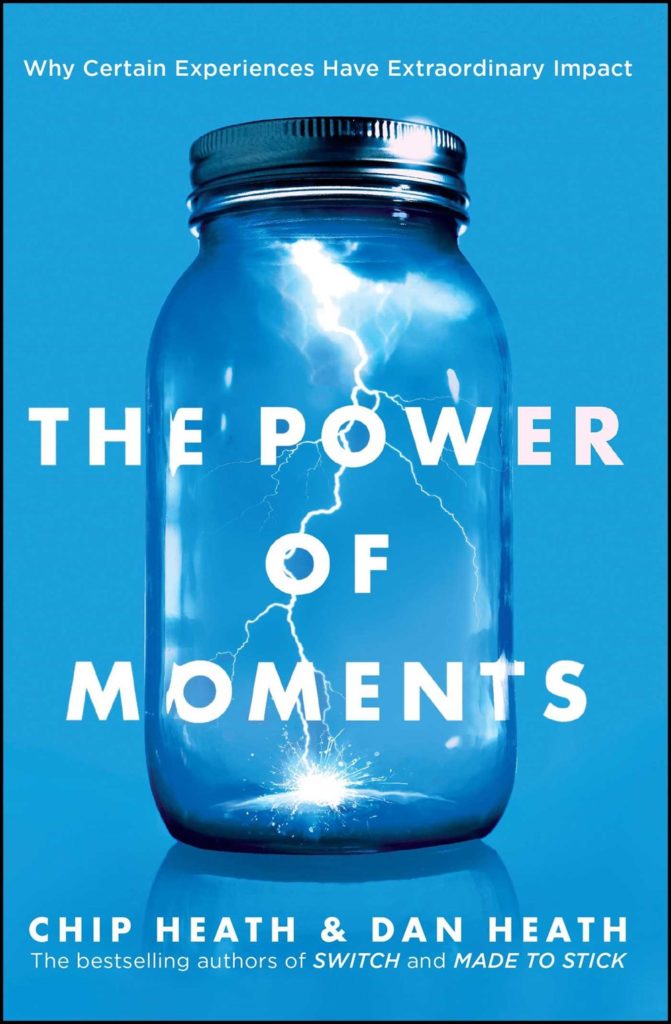 Monday, February 19, 2018, 7-8:30pm
The Power of Moments by Chip & Dan Heath
Non-Fiction
The New York Times bestselling authors of Switch and Made to Stick explore why certain brief experiences can jolt us and elevate us and change us—and how we can learn to create such extraordinary moments in our life and work.
While human lives are endlessly variable, our most memorable positive moments are dominated by four elements: elevation, insight, pride, and connection. If we embrace these elements, we can conjure more moments that matter. This book delves into some fascinating mysteries of experience: Why we tend to remember the best or worst moment of an experience, as well as the last moment, and forget the rest.
Many of the defining moments in our lives are the result of accident or luck—but why would we leave our most meaningful, memorable moments to chance when we can create them? The Power of Moments shows us how to be the author of richer experiences.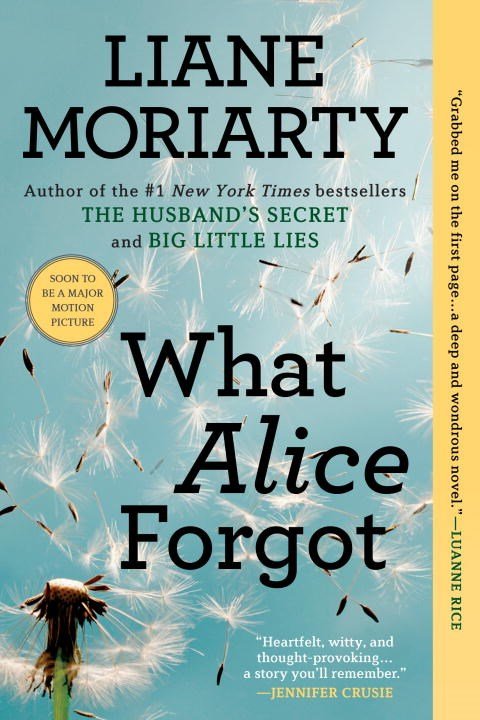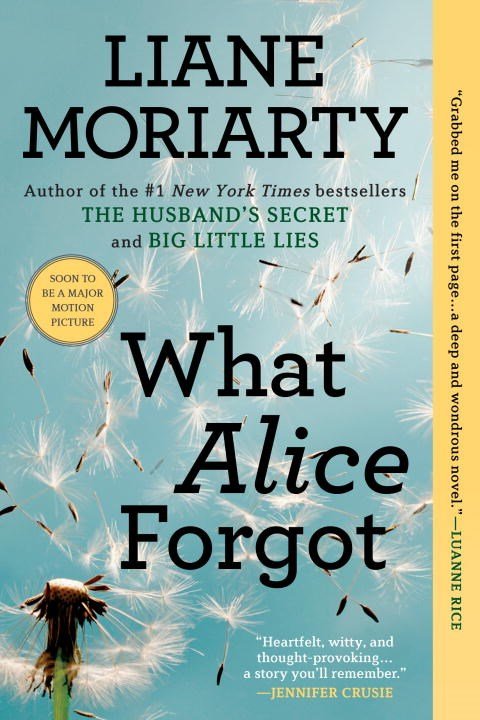 Monday, March 26, 2018, 7-8:30pm
What Alice Forgot by Liane Moriarity
Fiction
Alice Love is twenty-nine, crazy about her husband, and pregnant with her first child. So imagine Alice's surprise when she comes to on the floor of a gym (a gym! She HATES the gym) and is whisked off to the hospital where she discovers the honeymoon is truly over—she's getting divorced, she has three kids, and she's actually 39 years old. Alice must reconstruct the events of a lost decade, and find out whether it's possible to reconstruct her life at the same time. She has to figure out why her sister hardly talks to her, and how is it that she's become one of those super skinny moms with really expensive clothes. Ultimately, Alice must discover whether forgetting is a blessing or a curse, and whether it's possible to start over.
HOW TO JOIN
Couples may register for all three sessions in advance and pick up their three books at Writer's Block beginning December 12, 2017. Capacity is capped at just nine couples.
Cost is $99 per couple and includes:
single copies of all three books
two spots at each of the book discussions (Jan. 22, Feb. 19 and Mar. 26)
snacks, light refreshments and wine at each event
holiday card (for those giving the series as a gift)
To register today, visit writersblockbookstore.com/event/orlando-date-night-couples-book-club.
Please note: The book club must be purchased as a series. We are not able to offer an a la carte option. No refunds will be given once the books are picked up.