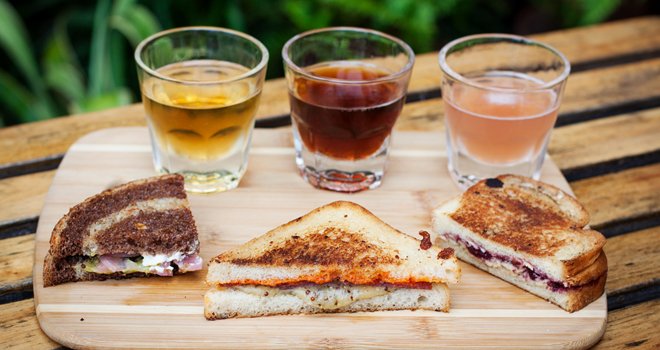 Enjoy a $12 grilled cheese & beer flight every Friday from 4-8pm at La Femme du Fromage
You've probably already discovered beer flights and wine flights, but what about grilled cheese flights? You can taste one for yourself every Friday from 4-8pm during the relatively new Grilled Cheese Happy Hour at La Femme du Fromage, an artisan cheese shop located inside of East End Market.
A classic grilled cheese sandwich was one of the staples of my childhood diet (and ok, my college diet too). But these aren't your average grilled cheese sandwiches. Each ooey-gooey delight is a grown-up version of your childhood favorites, dressed up with savory cheeses and interesting toppings, like salami cream cheese and berry compote.
Each grilled cheese flight includes a selection of three mini grilled cheese sandwiches paired with a corresponding flight of craft beer. The cost per flight is $12 with beer, or $8 for just the sandwiches.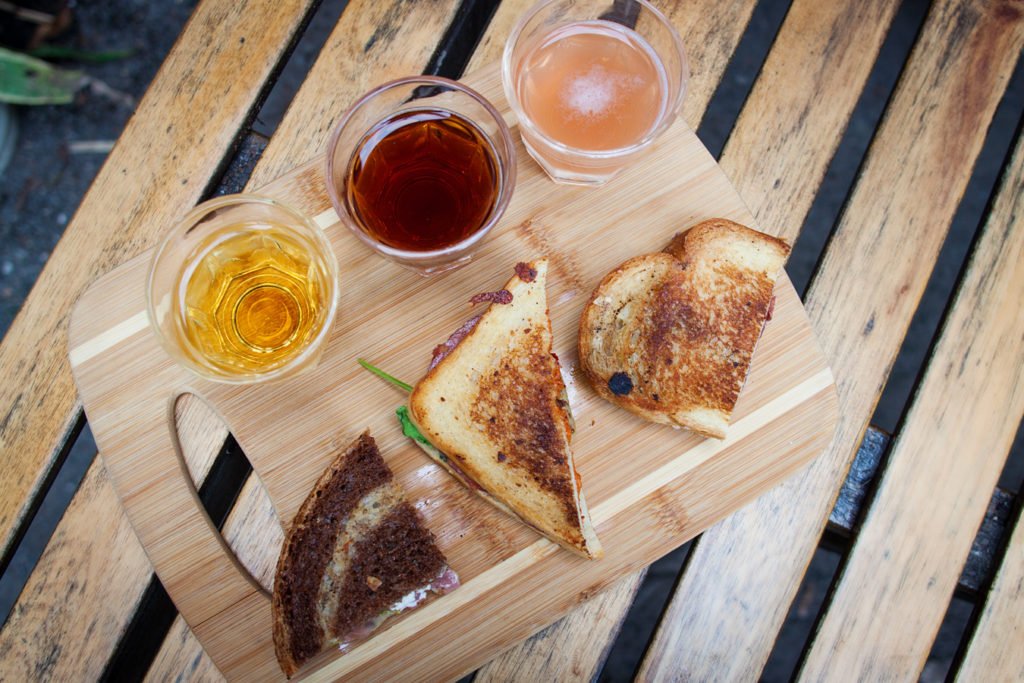 The sandwich and beer selections are new each week, so there's also an element of surprise. You don't quite know what you're going to get when you order the flight, and that's part of the fun.
During a recent visit, our flight included a vegetarian grilled cheese (our favorite) with Sage Derby cheese, Laura Chenel goat cheese, onion, and wild mushroom on Olde Hearth marble rye bread paired with Iron City Lager; an Italian grilled cheese with Red Dragon cheddar with mustard seed and brown ale, house Nudja Spicy Spreadable Salami cream cheese, salami, and arugula on Olde Hearth sourdough paired with Wychwood Brewery Hobgoblin; and an indulgent dessert grilled cheese with Wensleydale cranberry cheese and house berry compote on Olde Hearth brioche paired with Paletas Guayaba.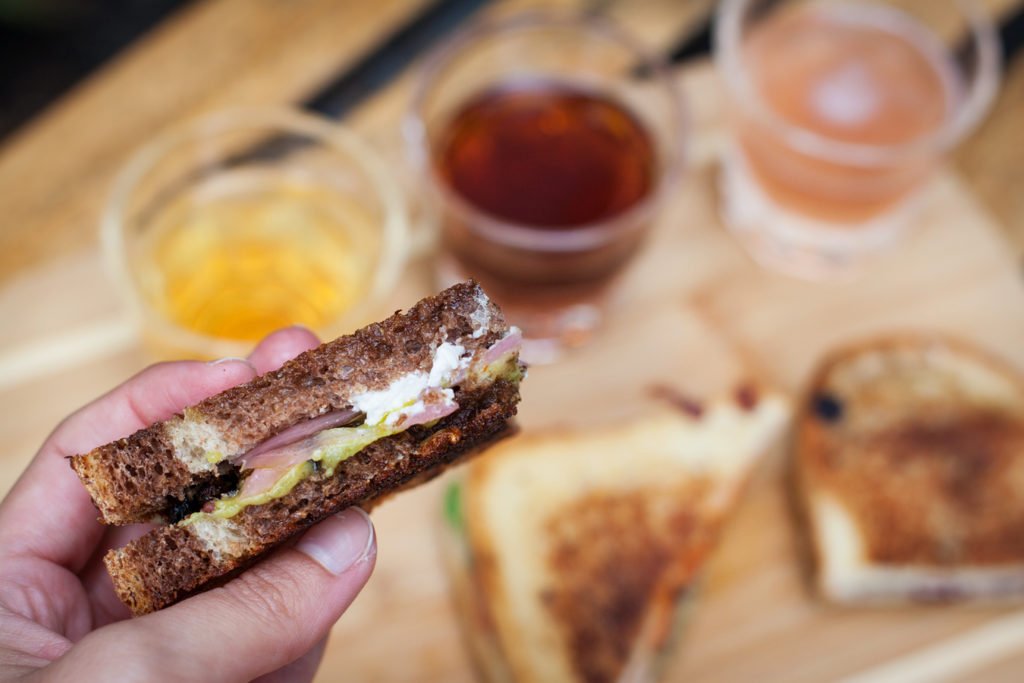 If you're visiting for date night, order two flights. Each flight is portioned to serve one person. Add in a few Gezellig cookies to share for dessert and you've got a complete date night under $40.
Tip: While you won't find much in the way of seating inside East End Market, there's a gorgeous courtyard outside with plenty of seating. The spacious patio is decked out with lush décor thanks to dozens of succulents and plants from Porch Therapy. It's one of Orlando's best patio spaces, perfect to enjoy now that the weather has cooled down.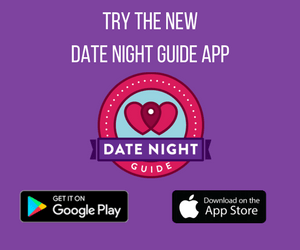 Grilled cheese flights are available during Grilled Cheese Happy Hour every Friday from 4-8pm. La Femme du Fromage is located inside of East End Market in the Audubon Park Garden District.
La Femme du Fromage
3201 Corrine Dr.
Orlando, FL 32803
407-571-9947
Monday-Thursday: 10am-7pm
Friday-Saturday: 10am-9pm
Sunday: 11am-6pm