When it comes to Italy, I've got the textbook definition of wanderlust. The food, the wine, the history, the gelato…ah, I get butterflies just thinking about it. While I'm pinching pennies to get there as soon as possible, the next best thing is immersing myself in all things Italy-related right here in Central Florida. And what better place to begin than Prato?
This restaurant in Winter Park never goes unmentioned when discussing amongst friends the best restaurants in Orlando. The pizza is the talk of the town, as are the fantastic pasta dishes, so when we got wind that Prato had launched a happy hour late this summer including $10 pizzas, we were all ears. We eagerly accepted an invitation to test it out during a hosted happy hour visit.
Served Monday-Friday from 4-6pm, the happy hour menu includes 3 of Prato's signature pizzas priced at $10, 3 Italian small plates priced at $5-$9, 5 cocktails priced at $7 each, and a selection of beer and wine priced at $3-$6.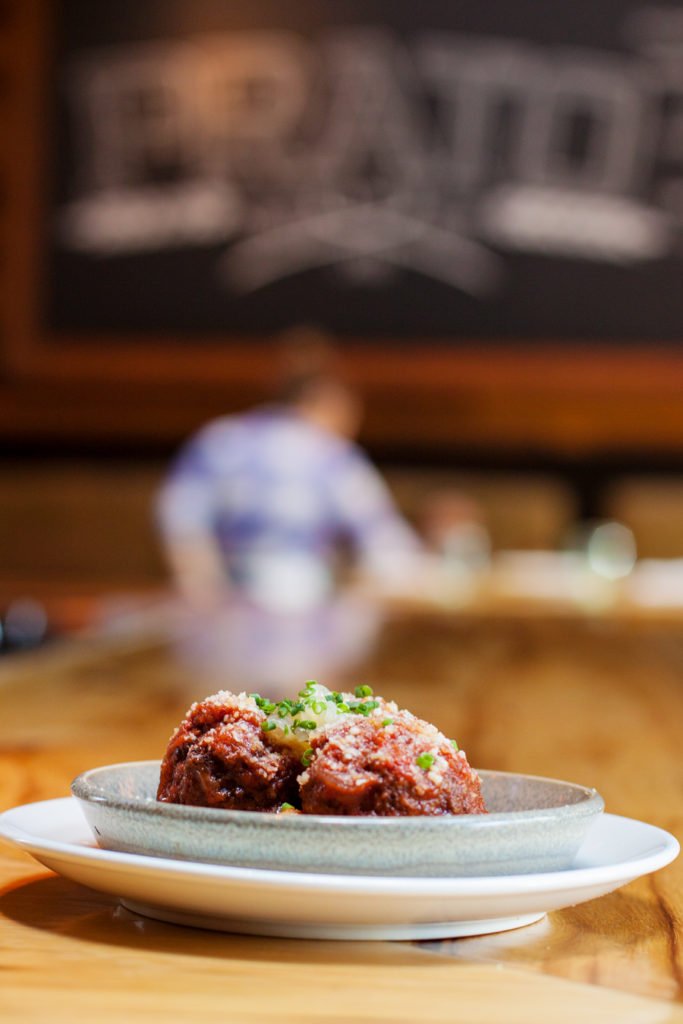 DRINKS
Prato doesn't skimp on happy hour drink offerings. Take your pick of five cocktails ($7 each), seven wines by the glass ($5 each) and three beers ($3-$6 each).
I opted to sip on an aperitivo (aka pre-meal drink) to ignite my appetite. The Cetriolo was a crowd-pleaser, a blend of cucumber vodka, agave, and white cranberry adorned with a fresh basil leaf to heighten the senses. Although beware – it goes down easy!
My only regret is not trying more than one. Other drinks that caught my eye include The Island One (Naked Turtle rum, vanilla-demerara simple, and ginger beer) and Italica (Michter's Bourbon, dehydrated lemon, Lazzaroni Amaretto).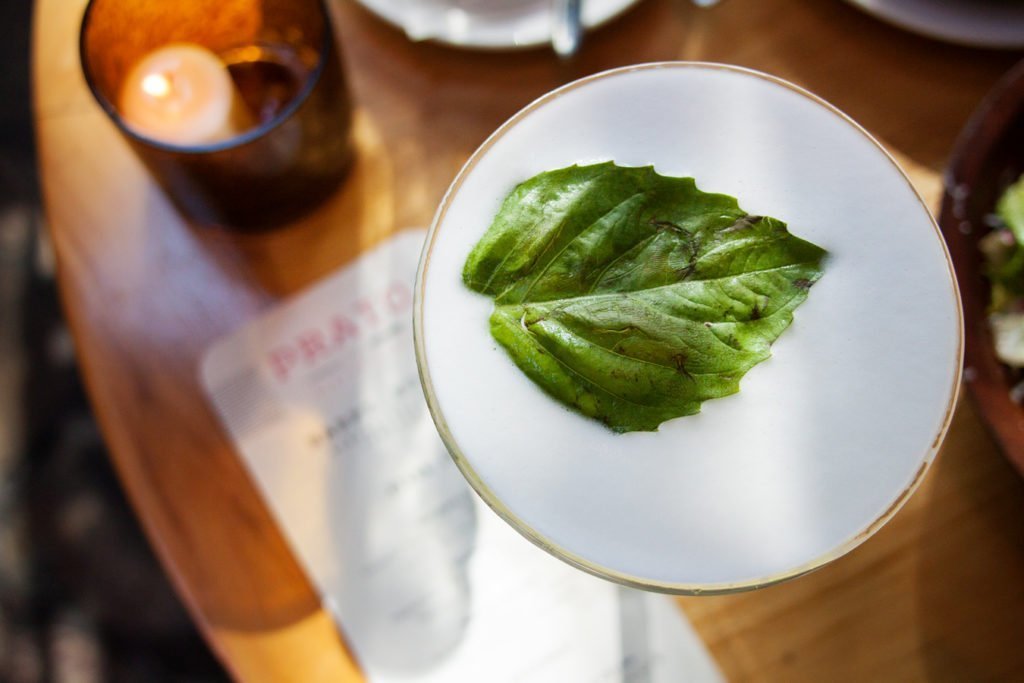 FOOD
Menu options include three pizzas for $10 each and a selection of three small plates for $5-$9 each.
We began with two pizzas, selecting the Diavolo and Autunno Regina over the traditional Margherita. The former is topped with pepperoni, pancetta, Italian long pepper, and Auricchio Piccante, an Italian cheese, and was our favorite of the two pizzas we tried.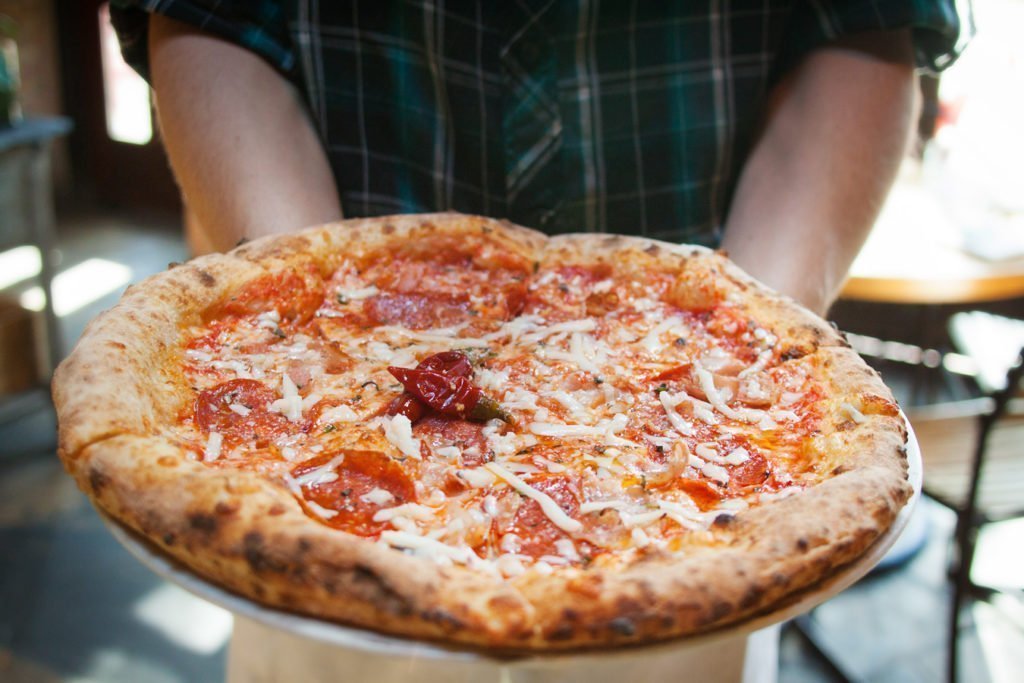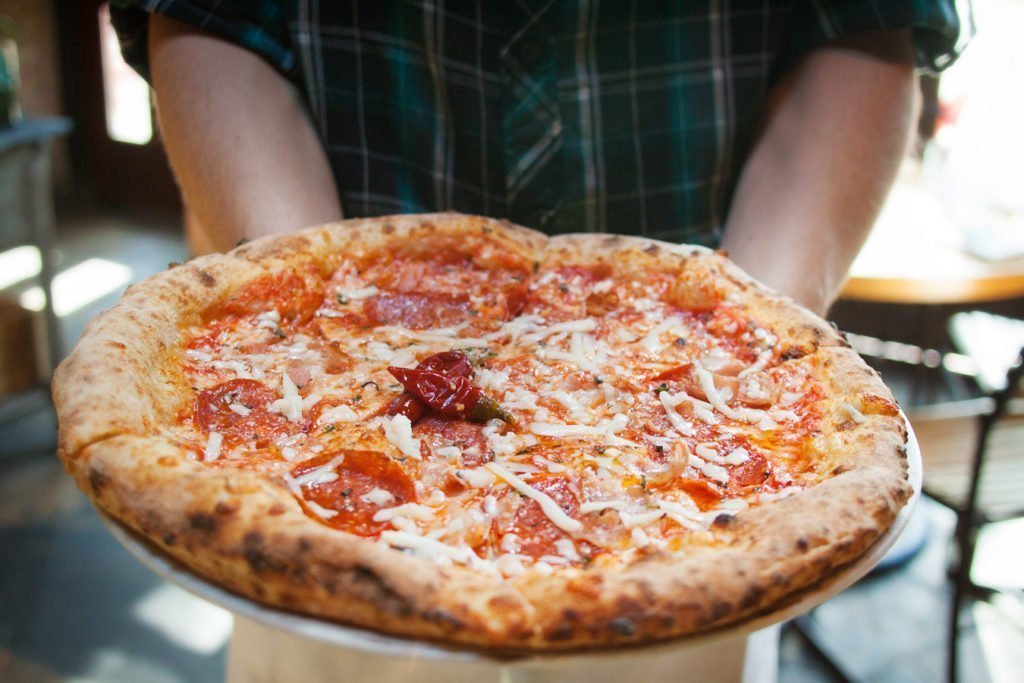 Adventurous pizza connoisseurs will love the latter, the "Autunno Regina", topped with butternut passata, broccoli rabe, pear agrodolce, and MontAmore cheese. The flavors blend to create a pizza perfect for enjoying during the fall and winter months. And I'd be remiss not to mention the perfectly speckled pizza crust, simultaneously crisp and doughy, and flavorful on its own.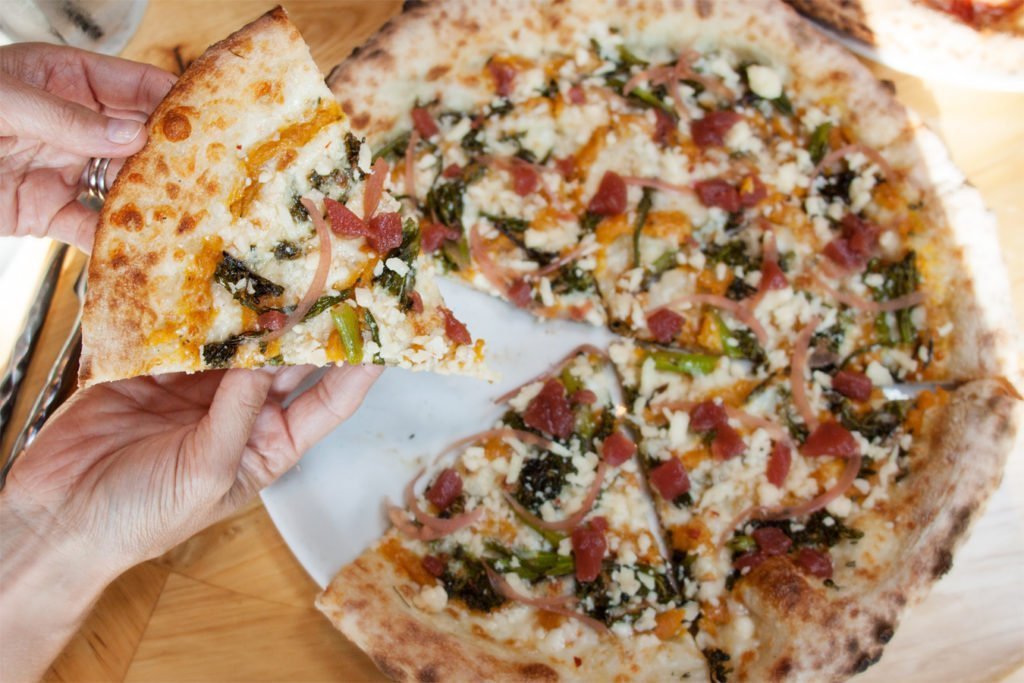 With room to spare, we sampled all three of the small plates. No visit to Prato is complete without indulging in the famous Prato Meatballs, which are featured during happy hour for $9. The order comes with three, so be prepared to fight over the last one.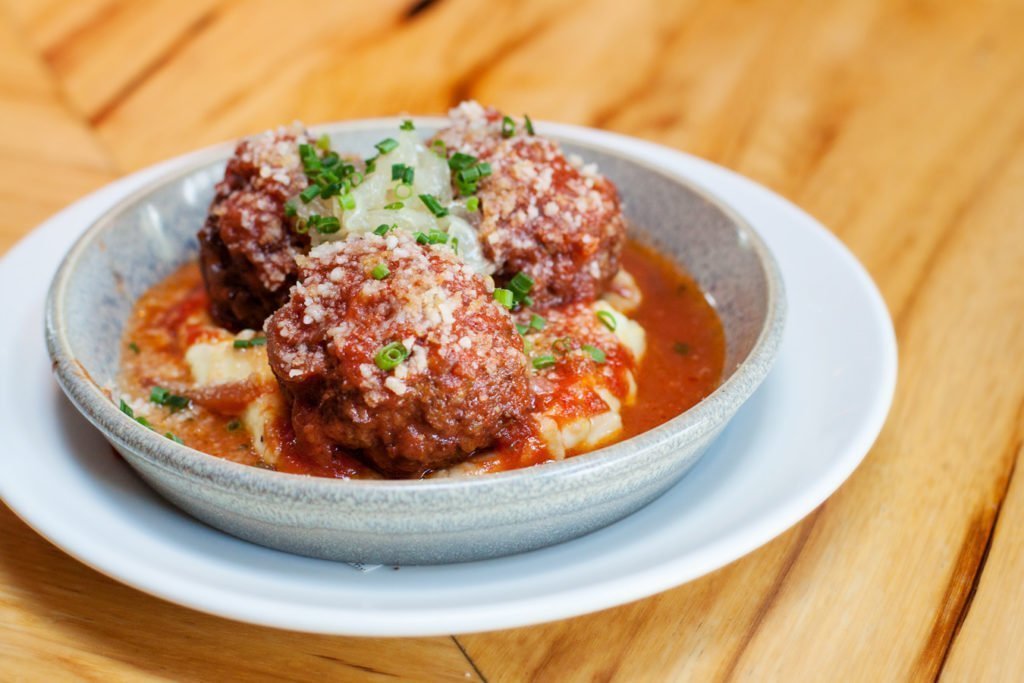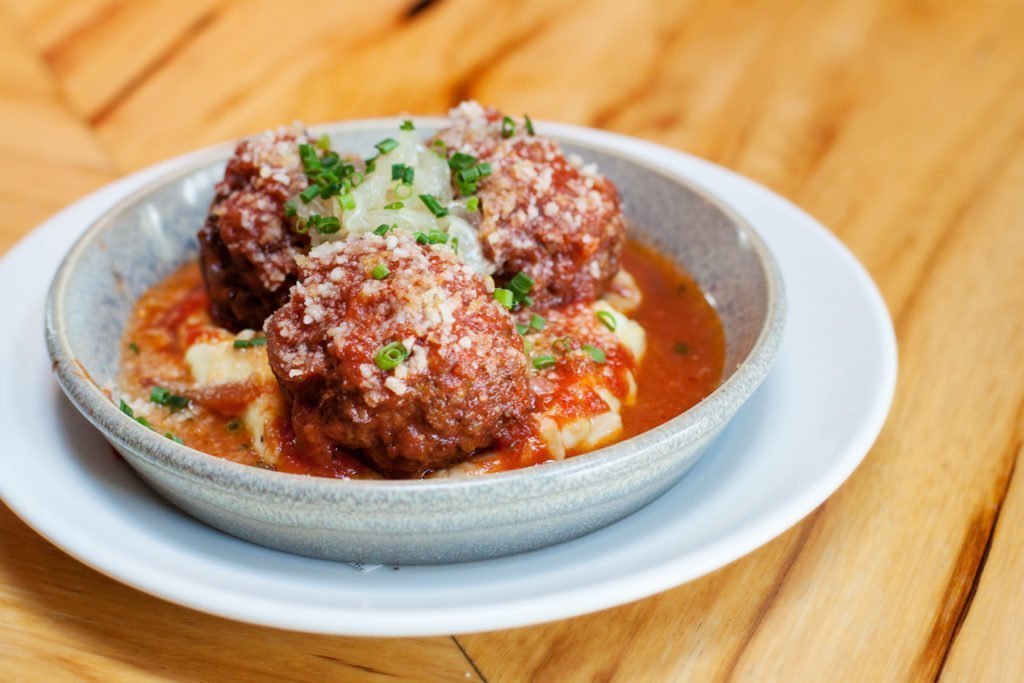 We also loved the red wine marinated olives ($5), which are ideal for sharing, and the Escarole Caesar salad ($7) dressed in a standout anchovy-garlic vinaigrette.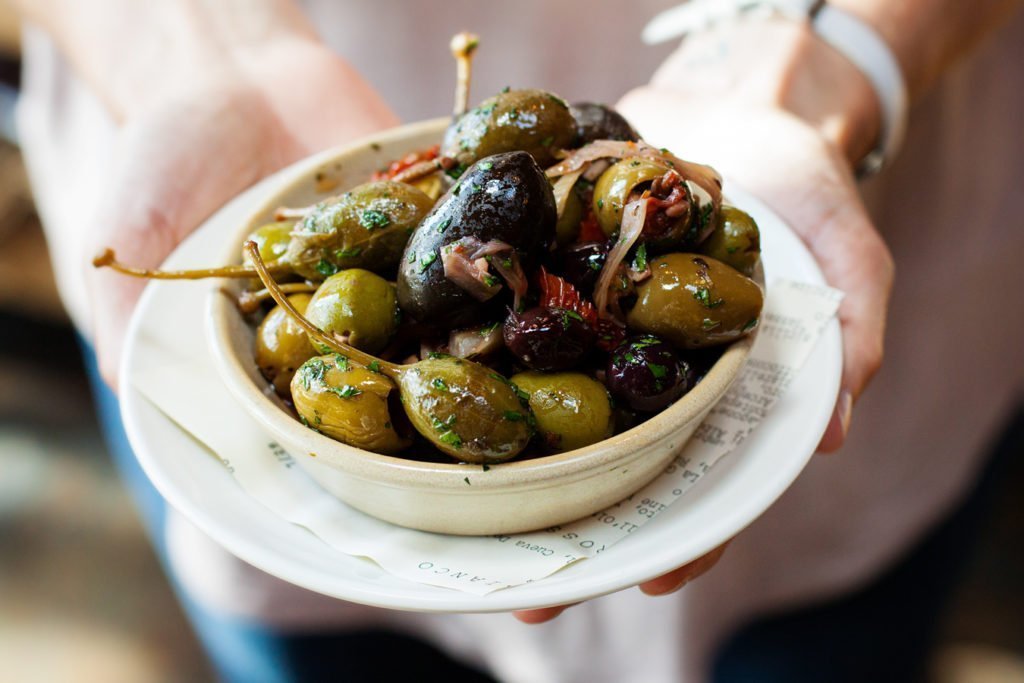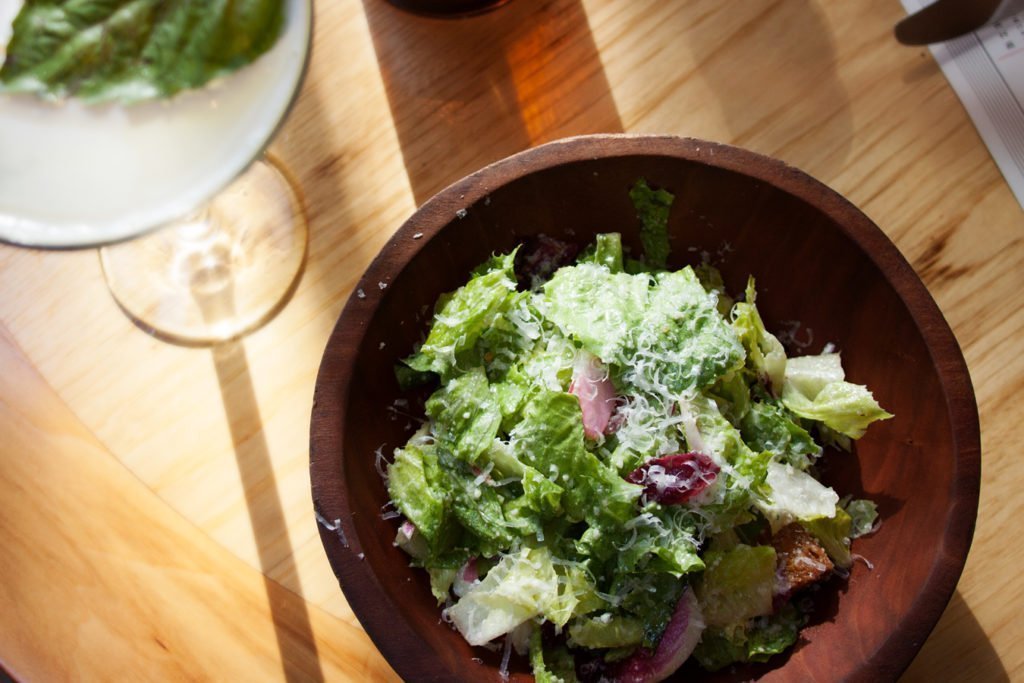 THE GRADE
Drinks: Prato strikes the ideal balance between food and drink selections, and the $7 cocktails are worth every penny. We loved the Cetriolo, which will taste just as good in the dead of summer as during the holiday season.
Food: If you've been dying to try Prato's pizza, happy hour is your golden ticket. Normally priced at $16, the $10 price tag for the signature pizzas is a steal. The small dishes are perfect accompaniments and you can easily fill up with one pizza each and a few small dishes to share.
Setting: Prato is beautiful, especially if you visit just before sunset when the soft light is peeking through the front windows. Grab a seat at the long bar or snuggle up at a table together.
Prato scores an A-. The drink selection is vast and the setting ideal for date night. We'd love to see the hours extended to 6:30 or 7:00pm; it's tough to make it over in time if you don't get out of work until 5:30pm. Plan to spend around $50 for two pizzas, a small plate, and two cocktails.
Prato
124 N Park Ave
Winter Park, FL 32789
http://www.prato-wp.com
Happy hour is served Monday-Friday from 4-6pm.
Want more happy hour info? Check out our Guide to Orlando Happy Hours.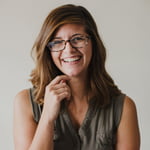 About the Author/Photographer:
Stephanie Patterson is a talented professional food and travel photographer and writer with a passion for creativity, the beach and great eats. When she's not taking photos or writing, you can find her exploring the state for her Florida travel blog, Travel Taste Click. Find her online at www.spattersonphotography.com and www.traveltasteclick.com.
All images by Stephanie Patterson