Orlando truly is the City Beautiful, but this title is more than skin deep. Besides being an area full of visual delights, Central Florida is full of wonderful sounds and music. Places like Nashville, Memphis, and New Orleans may come to mind when you think of cities for music lovers, yet Orlando is home to plenty of places that will be music to you and your honey's ears.
Orlando Restaurants & Bars with Live Music
B.B. King's Blues Club
Another great venue for live music and food with a bluesy feel is B.B. King's Blues Club. Located in the bustling entertainment complex of Pointe Orlando, B.B. King's is a hot spot for blues, jazz, and rock in the center of Orlando's attractions area. A Southern menu completes the experience, plus there's happy hour from 4 – 6pm and 9pm – close. And as you might expect, there is live music every single night of the week!
Tin Roof
This "live music joint" is one of Orlando's best venues for live music, and good times too! Located in the I-drive 360 complex on International Drive, it's easy to have a great date night here. Live music fills the air of Tin Roof every afternoon and evening. Both local performers and entertainers from all over the country grace the stage and entertain "regulars" (what Tin Roof calls their fans and patrons). As the night progresses the dance floor fills with revelers, making this a lively joint. There's more than great music here, though. The food and drink are not to be missed!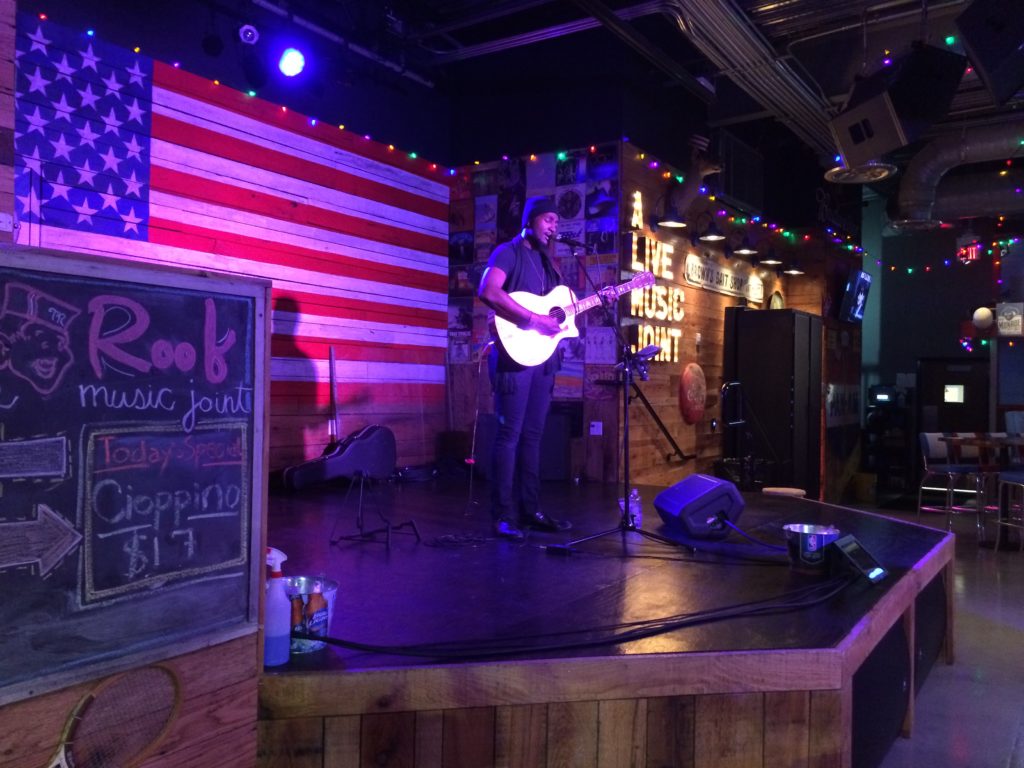 Hard Rock Cafe (and free tour)
Dining at Universal Orlando's Hard Rock Cafe is kind of a no-brainer for music lovers, or at least rock music lovers. The place is covered wall to wall in amazing rock and roll memorabilia. And it is the world's largest Hard Rock Cafe (another feather in Orlando's cap)! When you crave a little more than delicious food in a cool atmosphere, you can enjoy a free tour of some of the cafe's hidden treasures. The tours run every day between 2pm and 8:30pm, except on concert days. Simply stop by the host stand at the front of the cafe and ask if someone is available for the tour. Be ready to spend a few minutes immersed in super-cool memorabilia, and hear a few cool stories too!
Jimmy Buffett's Margaritaville
Living in Florida means you've got to have a little Jimmy Buffett in your life. The Orlando Margaritaville Cafe is one of the largest in the world and is covered in mementos from Jimmy Buffett's travels and songwriting career. Margaritaville is a great spot for a quick tropical escape. You'll find acoustic live music on the Porch of Indecision in the early evening and a live band inside the cafe later in the evening. Or if you're looking to have a lunch date, head here sometime between 11am – 3pm to see and hear SiriusXM's JD Spradlin broadcast his show live on Radio Margaritaville from the cafe itself.
Dueling Piano Bars throughout Central Florida
Want to sing along to some favorite pop or classic rock songs, maybe some bar favorites? A visit to a dueling piano bar is an entertaining way to enjoy music that's light-hearted and well loved. Great for double dates or group gatherings, there are plenty of dueling piano bars from which to choose: Howl at the Moon (on International Drive), Pilars (in Winter Garden), Pat O' Brien's (at Universal CityWalk) and Jellyrolls (Disney's Boardwalk Resort) are a few go-to's.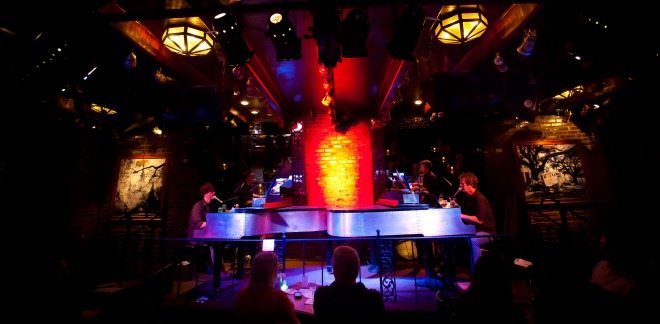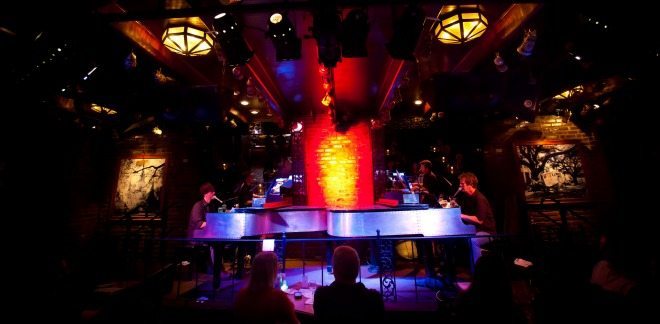 More options:
Musical Events & Experiences
Velvet Sessions at Hard Rock Hotel
This Universal Orlando Resort hotel is an absolute mecca for music lovers, especially those that love rock n' roll. The moment you arrive, whether as a hotel guest or dropping by for a date night, rock music's prowess will wash over you. Modeled after resorts in Southern California, the Hard Rock Hotel is equal parts posh and punk.
Here you can dine at one of five dining locations. The Palm is the hotel's signature dining, but it is the Velvet Lounge's Velvet Sessions that are a must-do for any music lover. Once a best-kept secret, word has spread about Velvet Sessions and the magic this evening can create. Included in your event ticket is a selection of complimentary cocktails, finger food and access to an intimate concert from a rock musician. October's performer is Brett Michaels and it's already sold out. Everclear has been announced for January; tickets are on sale now.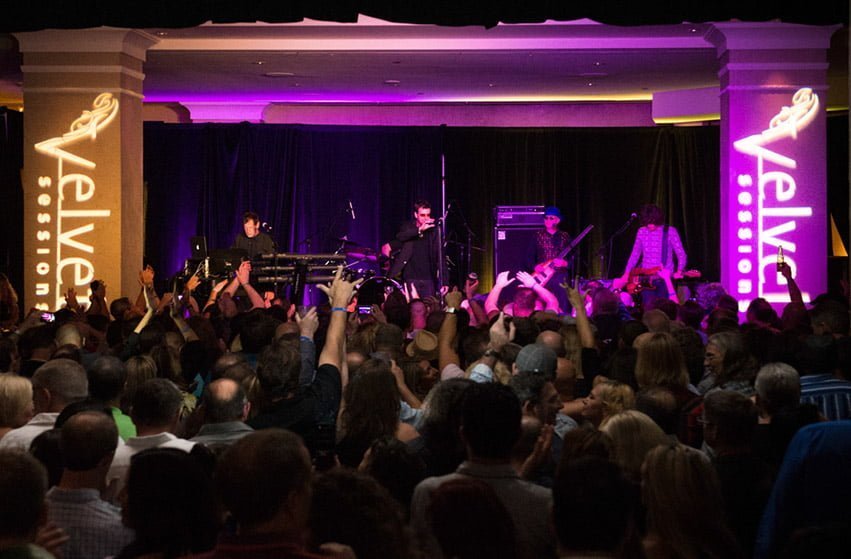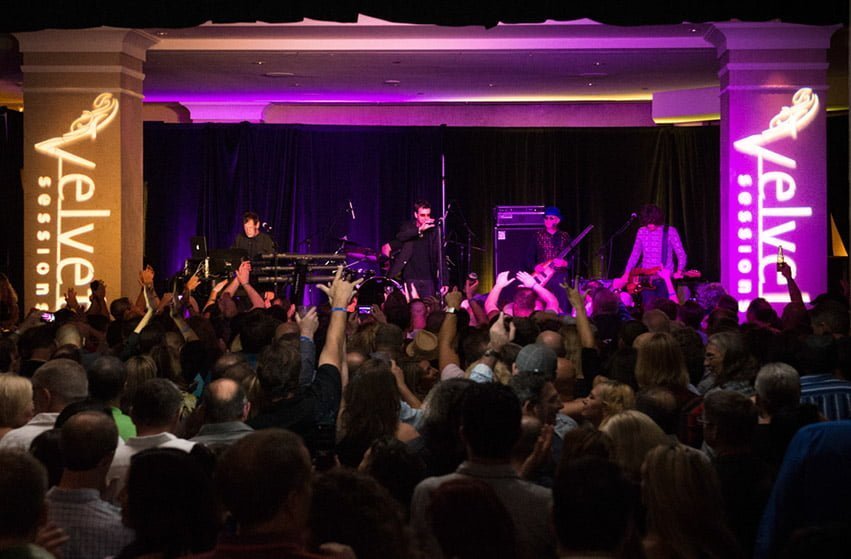 Orlando Philharmonic Orchestra
More of a classical music fan? The Orlando Philharmonic Orchestra is the best classical music experience in Central Florida. But don't go thinking they are set in old ways. This incredibly talented orchestra knows that music is ever-changing. They look for new ways to expand their horizons and offer new experiences to their audience. Most of their performances take place at the Bob Carr Theater. However, some performances take place at Dr. Phillips Center for the Performing Arts, among other local venues. Be sure to check out their schedule to plan a date night that is sure to leave you both awe-inspired.
Jazz on the Lawn at Leu Gardens
Leu Gardens is one of Orlando's most beloved outdoor spaces. After suffering some damage to their beautiful botanical gardens and incredible oaks trees during Hurricane Irma, the community came together to help clean up the gardens so they could re-open as quickly as possible. Clean up and restoration work does continue, but there is still much to enjoy here. Jazz on the Lawn usually occurs once a month under the stars on the great lawn of the gardens (location and dates subject to change due to hurricane cleanup). What makes this is a great date night is you can bring your own blankets, chairs, picnic, and beverages. Be sure to visit the events page for more info. Read our guide on places to hear live jazz in Orlando for more ideas.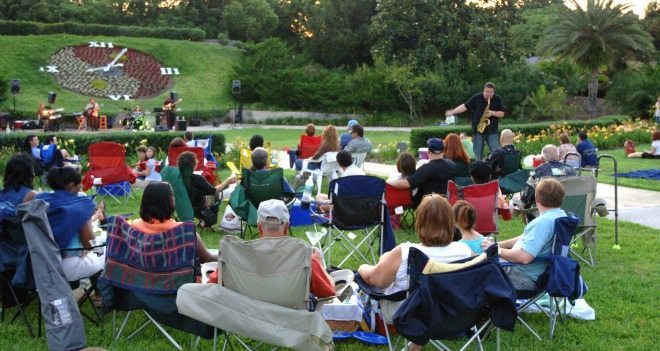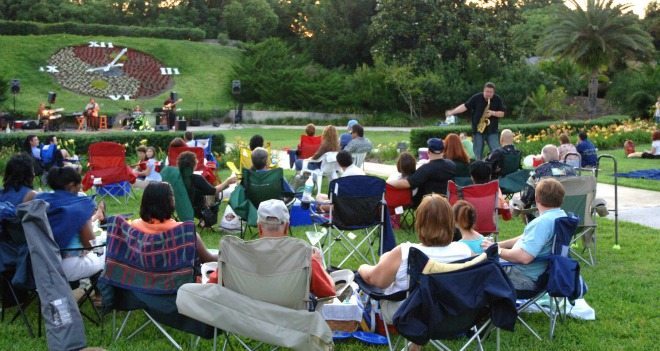 Music at the Casa
Casa Feliz is the site of many memorable events in Winter Park, especially weddings. There's good reason for this: Casa Feliz is a beautiful venue and sets a romantic backdrop. But you don't have to be a wedding guest or say "I do" here to enjoy it. Throughout the month Casa Feliz hosts special events, including a weekly music series on Sundays called Music at the Casa. Enjoying live music at Casa Feliz makes for a very lovely afternoon. Throw in the fact that admission is free (although a $5 suggested donation is gladly accepted) and you've got a great way to enjoy beautiful music together while touring the historic home.
Live Performers at Disney Springs
What was once was Downtown Disney is now a beautiful, sprawling shopping and dining complex known as Disney Springs. Surprisingly, there is usually live entertainment around nearly every corner. In the Town Center area, you'll often find a strolling piano player in the evening hours. At The Landing, there is a stage where bands often energize the evening crowds. Near West Side, close to the water's edge, there is often an eclectic collection of musicians from a techno-saxophonist to an Australian didgeridoo player. Inside Raglan Road Irish Pub you will be dazzled by Irish step dancers and live bands. Or, watch the sunset from Dockside Margaritas as an acoustic guitar player strums into the evening.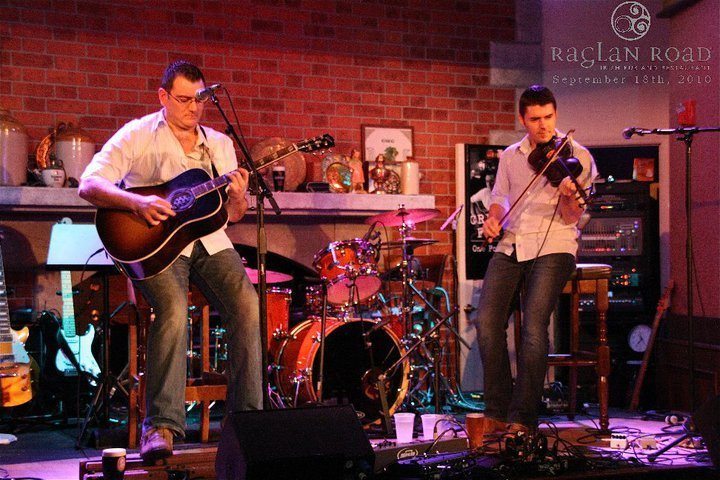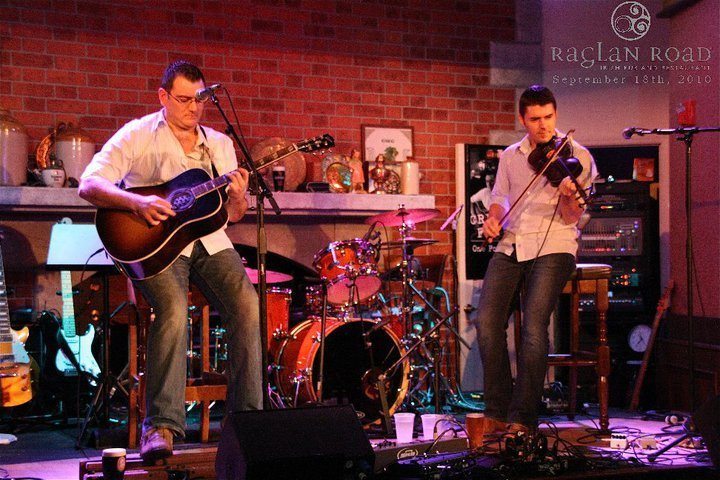 Live Music Venues in Orlando
The Beacham / The Social
In the middle of downtown Orlando, you'll find The Beacham and The Social. These venues sit right next to each other and offer unique concert experiences throughout the year. Both venues tend to attract new, upcoming, and young acts, with a fair amount of established performers too.
The Beacham is a little larger than The Social, but both provide a fairly intimate setting. Since both are general admission venues be prepared to stand while maintaining your territory. Fortify yourself beforehand by visiting one, or a few, of downtown Orlando's great dining establishments.
The Plaza LIVE Orlando
Orlando is not often thought of as a city with much history. But if you look around, you can find sites of Orlando historical significance, like The Plaza Live Orlando which opened as the city's first 2-screen movie theater in the early 1960's. Over recent years it has become one of Orlando's most loved concert venues. The variety of acts, bands, musicians, and artists that grace the stage is pretty impressive. Take a look at the line-up with your sweetheart and you'll most likely be surprised to find at least one band or artist you wouldn't expect to come to Orlando. They already have concerts listed all the way through April 2018.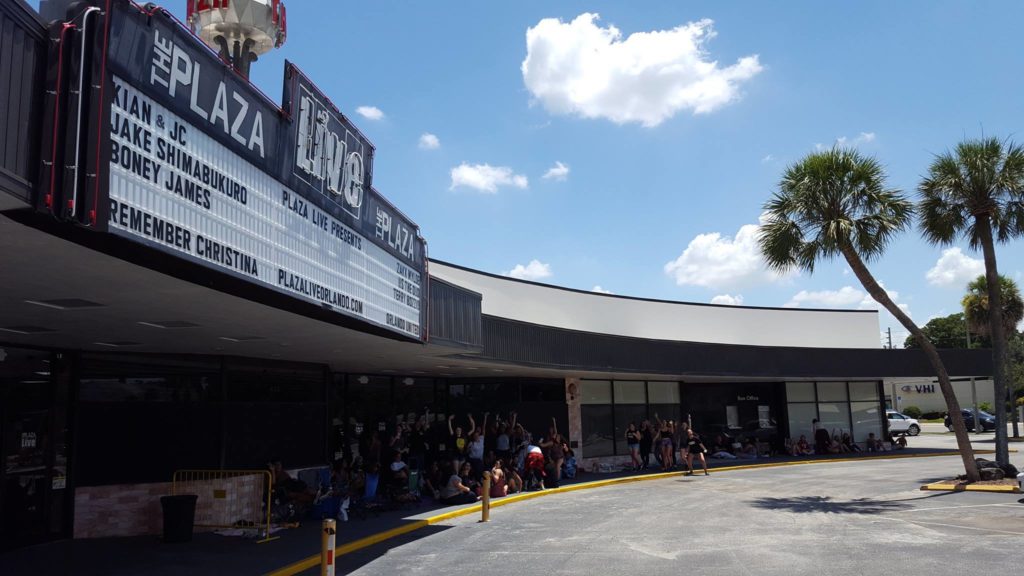 House of Blues
Touted as both one of Orlando's most intimate concert venues and tastiest restaurants, you can't go wrong with a visit to House of Blues. As a concert venue, you'll really feel the music. This general admission venue does require standing and a little bit of territorial strategy, but once the concert starts you'll feel enveloped in the music no matter what floor level you're on.
You don't need to have a ticket to a concert to enjoy the awesome atmosphere; the restaurant offers a great menu. Dine on Cajun and Southern cuisine while being surrounded by incredible folk art. Or grab something quick from the Smokehouse and outdoor bar to enjoy the terrace, with live music. If you're a lover of unique live music experiences, consider the House of Blues Gospel Brunch on Sundays. The food and the entertainment are sure to bring a huge smile to your faces.
Will's Pub
There's so much to enjoy in the Mills 50 district, and Will's Pub is one of the landmarks of this funky neighborhood. If you enjoy indie music, underground artists, newcomers just breaking onto the scene, and other unique acts then Will's Pub has what you're looking for. When there isn't an awesome concert on the schedule you can enjoy other live music, DJs, or a themed night. Their schedule has activities through the end of the year.
More options:
The Abbey hosts frequent live music events and series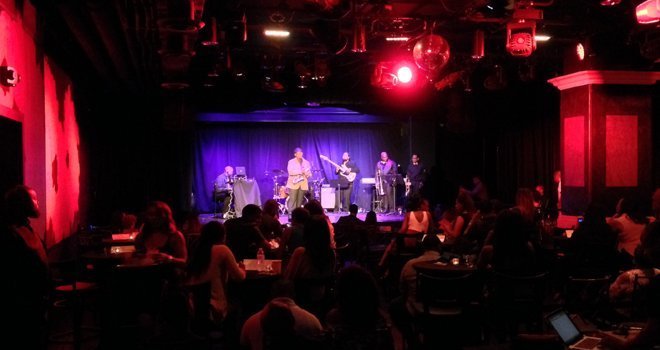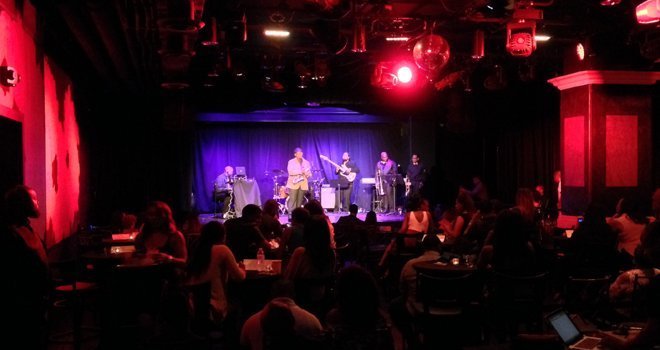 Local Music Stores
Uncle Tony's Donut Shoppe
This cleverly named record store is sitting pretty on the corner of Orange Avenue and Colonial / 50. Many who walk through its doors claim that Uncle Tony's Donut Shoppe (records do resemble donuts don't they?) is one of the best record stores in all of Florida. If you're looking for mainstream music, you may want to look elsewhere. But if rare and unique sounds ranging from jazz to funk to rock are what you're after then you'll immediately fall in love.
REMIX Record Shop
You'll be hard-pressed to find a genre of music that isn't represented at REMIX. Located in the Mills 50 area, you can easily make a great date out of a visit to REMIX Record Shop and one of the many wonderful Mills 50 area restaurants. It's easy to make this spot a fun experience because you can listen to any of their available records to help you decide if you want to make a purchase. What a fun way to experience music together as a couple!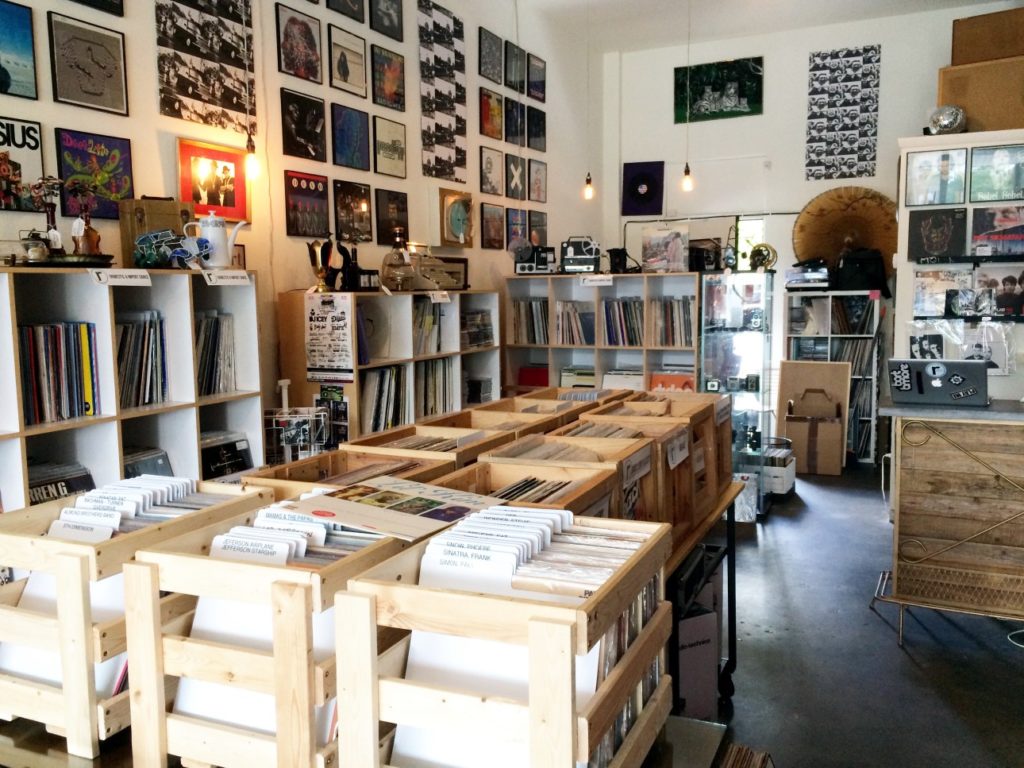 Rock and Roll Heaven
Ivanhoe Village is one of Orlando's best avenues for a date any time of day. So many shops and restaurants, each with their own character, line Orange Avenue along Lake Ivanhoe. There is a great energy in this area with bustling bike trails, the SunRail passing by, and the serenity of Lake Ivanhoe contrasted against the downtown Orlando skyline. Rock and Roll Heaven is a perfect fit for the area. The selection here is overwhelming. This store is simply packed, wall to wall, with records. So be ready to browse through a huge selection. You can even find record player accessories and sell your records if you wish.
Rabbitfoot Record Store
Have you been to downtown Sanford lately? This historic, bustling main street continues to get better every single year. With breweries abound, coffee shops, wine shops, antique shops, and open-air cafes and markets, there's so much to enjoy. And all within steps of the beautiful Sanford Riverwalk along the St. Johns River.
A must-visit for any music lover visiting Sanford is Rabbitfoot Record Store. It is easy to consider it one of the best record shops in Central Florida. You can buy, sell, listen to, and even cut your own record here. The vibe is warm and inviting. Plus, Rabbitfoot has great coffee creations, a nice beer and wine selection, and some yummy nibbles too!
What's your favorite music date in Orlando? Share it with us in the comments!
Feature image credit: Hard Rock Hotel Orlando