Outdoorsy couples thrive on fun in the sun. But you can stay active and heat things up when the sun goes down too – and without sunscreen! We're shining a light on outdoorsy after dark date nights that are best enjoyed after sunset.
Bioluminescent Boating
Bioluminescence is the production and emission of light by a living organism, as defined by the National Ocean Service. During the day, Florida's warm water has a greenish-blue hue. But at night, especially during late summer to early fall, bioluminescent creatures make the water glow neon. Take a kayak, canoe, or paddleboard eco-tour — departing around 8pm — to see glimmering fish, jellyfish, bacteria and other marine life. Nearby kayak companies offering this brilliant experience include A Day Away Kayak Tours, Adventures in Florida, Adventure Kayak of Cocoa Beach, BK Adventure and Calypso Kayaking.
Sunset Paddleboarding
Dinky Dock in Winter Park is Orlando's secret beach. The 1.56-acre park behind Rollins College has a fishing pier and boat ramp, which serves as the launch site for Paddleboard Orlando. The staff describes its Wednesday night Sunset Paddle as "chill" which, according to our date night expertise, means pure romance on the water. Paddle out around 6pm and watch the sun melt away with the one that melts your heart!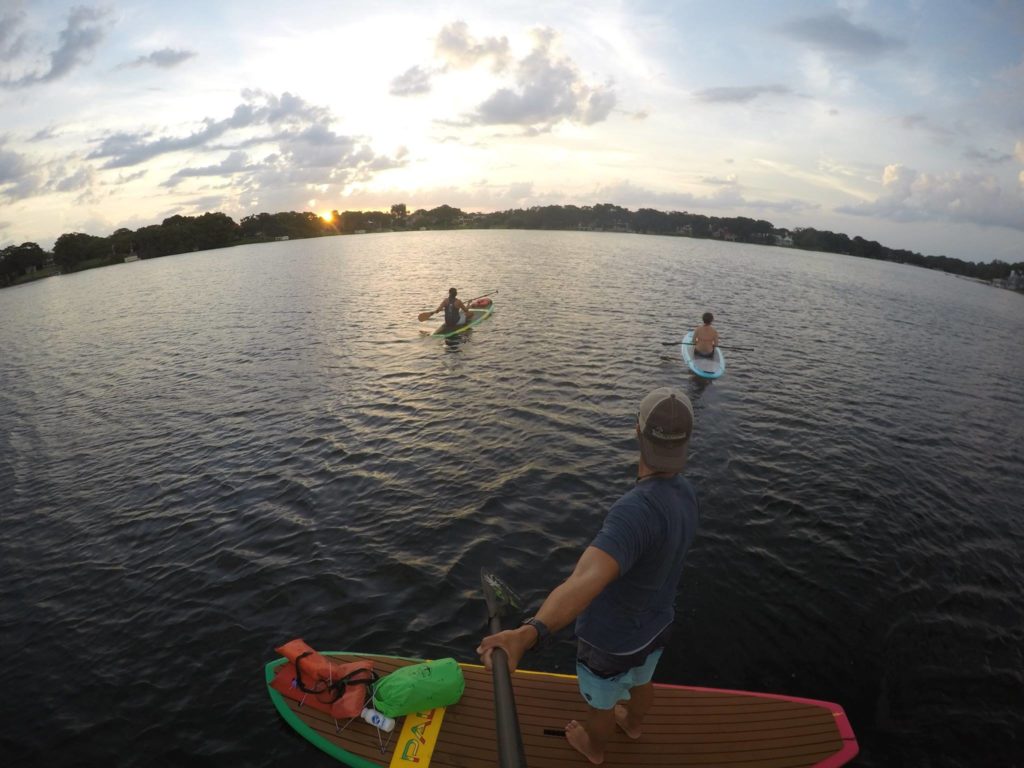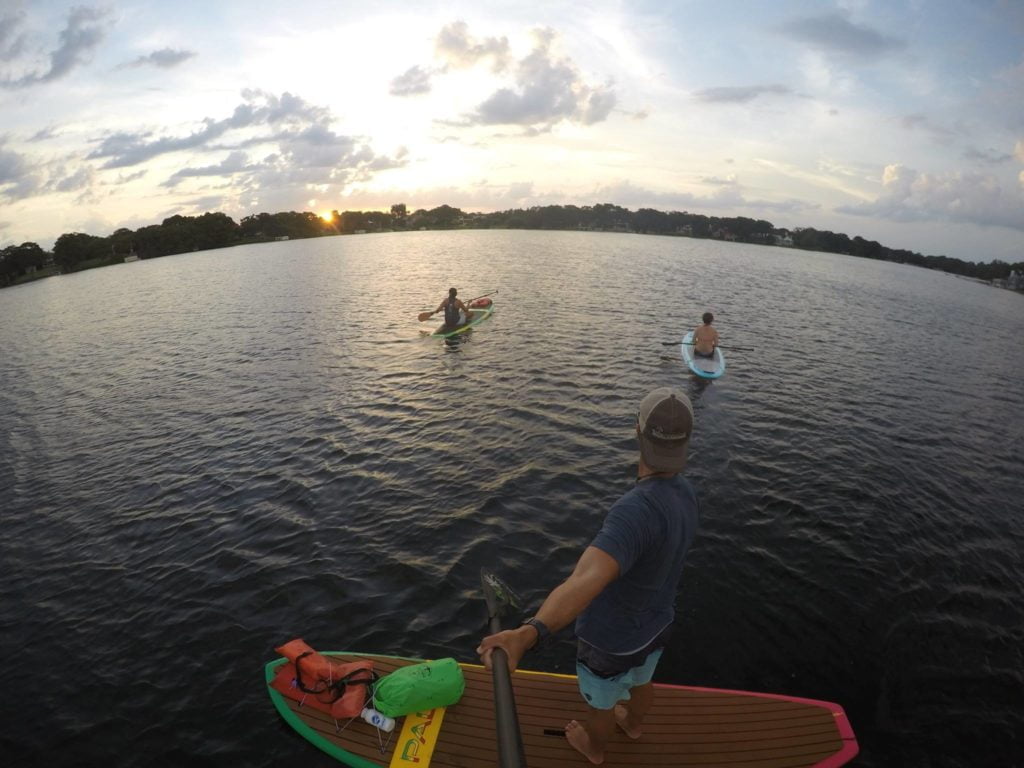 Rocket Launch Rendezvous
While giant shuttle launches may be a thing of the past, rocket launches still blast off at the Space Coast regularly. Embark on an out-of-this-world date night mission with waterfront seats! Adventures in Florida launches these evening treks to align with upcoming rocket launches. You may also see manatee, dolphin, sea turtles, rays, and other sea life.
Maui Jim's Paddle Race Tuesdays
Wave of Wellness kicks off its weekly paddle races on Tuesday, September 5, 2017 at 5:45pm. For six weeks, both competitive and non-competitive races will be held at Dinky Dock Park in Winter Park and all paddle crafts are welcome: standup paddleboards, kayaks, canoes, etc. (rentals available). Aside from fun for all ages, these weekly races can help with preparation for the Lake Mary Jane Paddle Fest, which benefits Above the Wake, a nonprofit organization with a mission to create positive experiences on the water for children with autism and cognitive delays.
Night Cycling
Give nighttime fitness a spin with Orlando Critical Mass. Founded in 1992, it's one of the largest community bicycle rides which helps to promote the awareness of alternative forms of transportation in the Downtown Orlando area. The group meets at Loch Haven Park on the last Friday of the each month at 5:30pm to promote peace and harmony between bicycles and cars. You'll learn to feel more comfortable while riding with traffic and also have a great time exploring the City Beautiful with fellow bikers.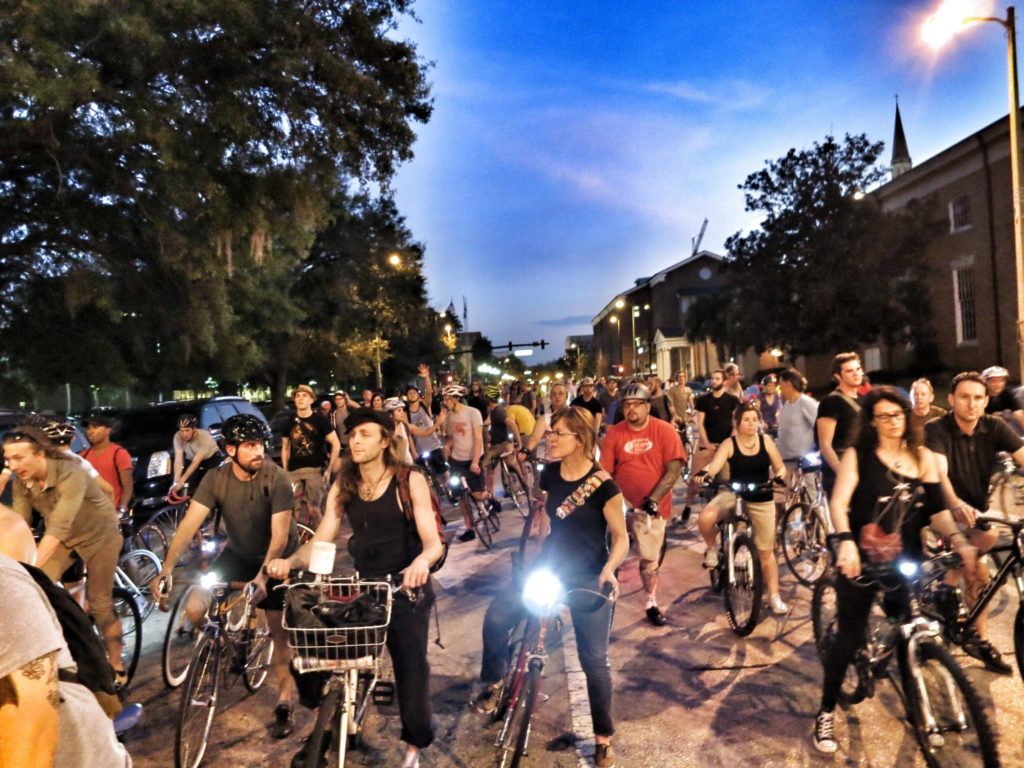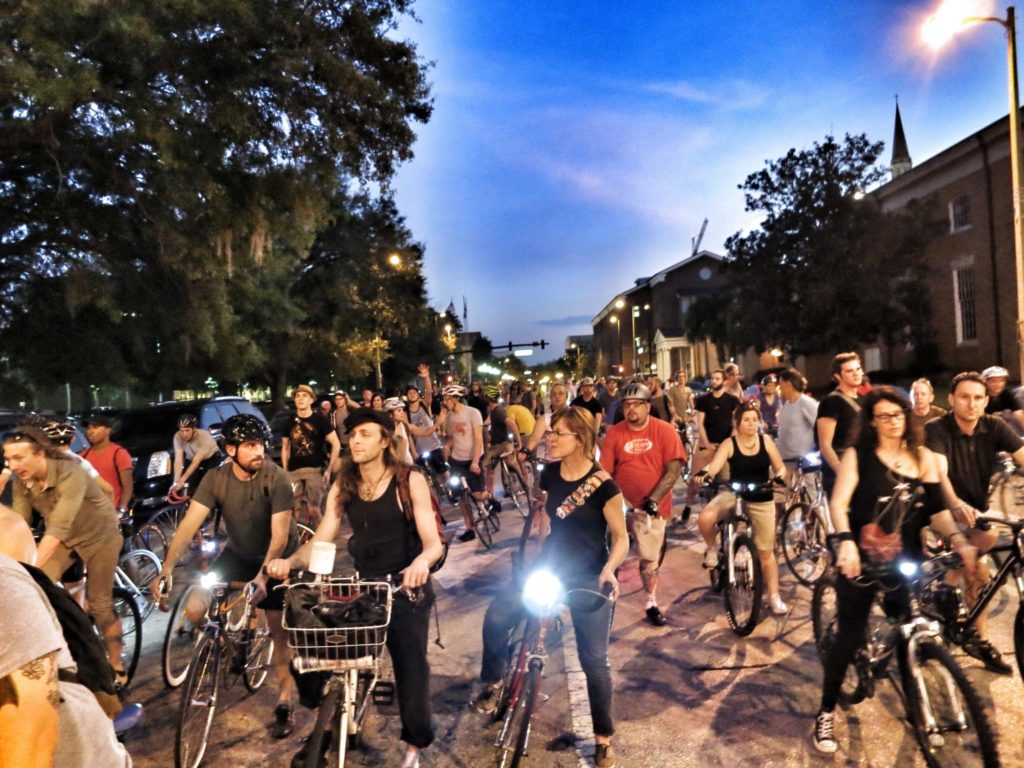 Diving After Dark
The Dive Station in College Park is a training facility for divers and instructors. You can take an open water dive class in the evening (6-9pm) designed for beginners using both confined water (pool) and typical open water.
Fishing the Murk
You binge watched Shark Week on the Discovery Channel, now it's time to take on the sharks for yourself. Anchor up for date night fun with Sea Leveler Sport Fishing Charters. Some sea life, including sharks, are more active at night, and deep sea fishing charters can help you land the greatest catch (sans sunburn).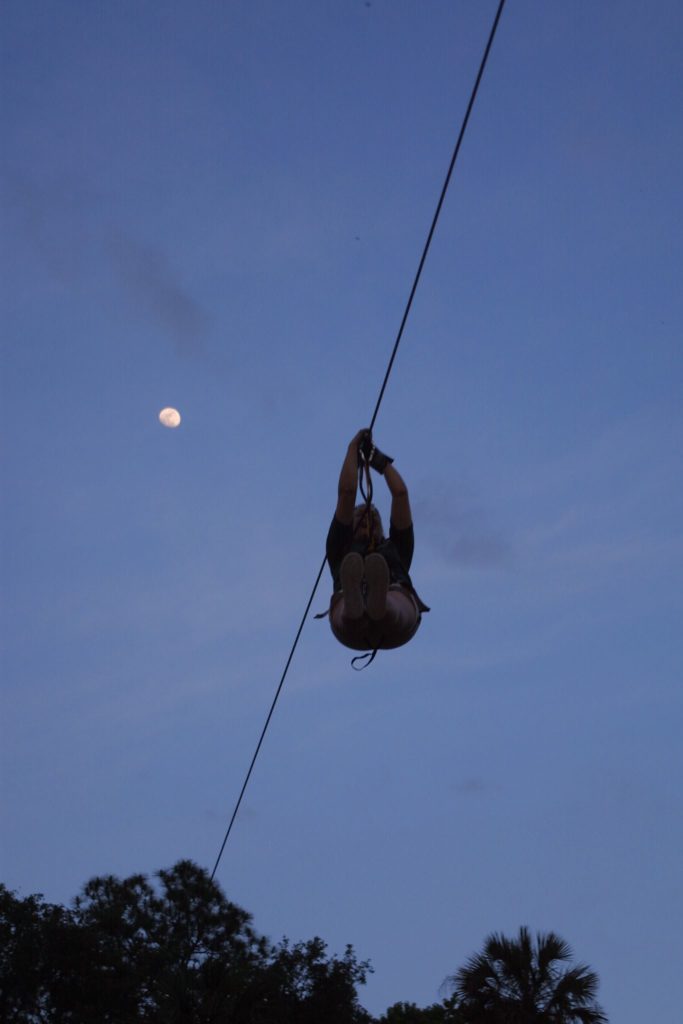 Starlight Zip Lining
Take romance to new heights as you soar through the sky on a zip line! Central Floridians have numerous location choices for both sunset and nighttime zip lining. Embrace the sex appeal of head lamps! Superhero wannabes might opt for The Canyon's Zip Line and Canopy Tour, located north of Ocala, to ride five zip lines and one rope bridge on a 1.5 hour night tour. Alternatively, opt for the somewhat romantic Starlight and Moonlight Zipline Adventures at Forever Florida in St. Cloud or head to ZOOm Air Treetop Adventure Park for a special moonlight zipline. Again, some animals are more active at night so you may have a wilder time with a zip later in the day!
Wakeboard Happy Hour
Hit the waves with your adrenaline junkie partner at Orlando Water Sports Complex. The park offers happy hour specials on its hourly passes on Wednesdays year-round! During summer months, happy hour runs from 4pm to dark, and 2pm to dark in winter months. Start by taking the beginner class, Get Up Guarantee, and then ride the discount deal each week as you wish.
Animal Night Hikes
Experience the sights and sounds of animal habitats after dark. The Central Florida Zoo and Botanical Gardens in Sanford hosts occasional guided night hikes. With flashlights in hand, wander the grounds and learn about the zoo's nocturnal creatures. Check the events calendar for upcoming events. And at Gatorland, as you shine your flashlight during the Gator Night Shine, expect piercing red eyes to shine back at you. Bravely stroll the wooden walkways of Gatorland's Alligator Breeding Marsh after dark and feed the green beasts!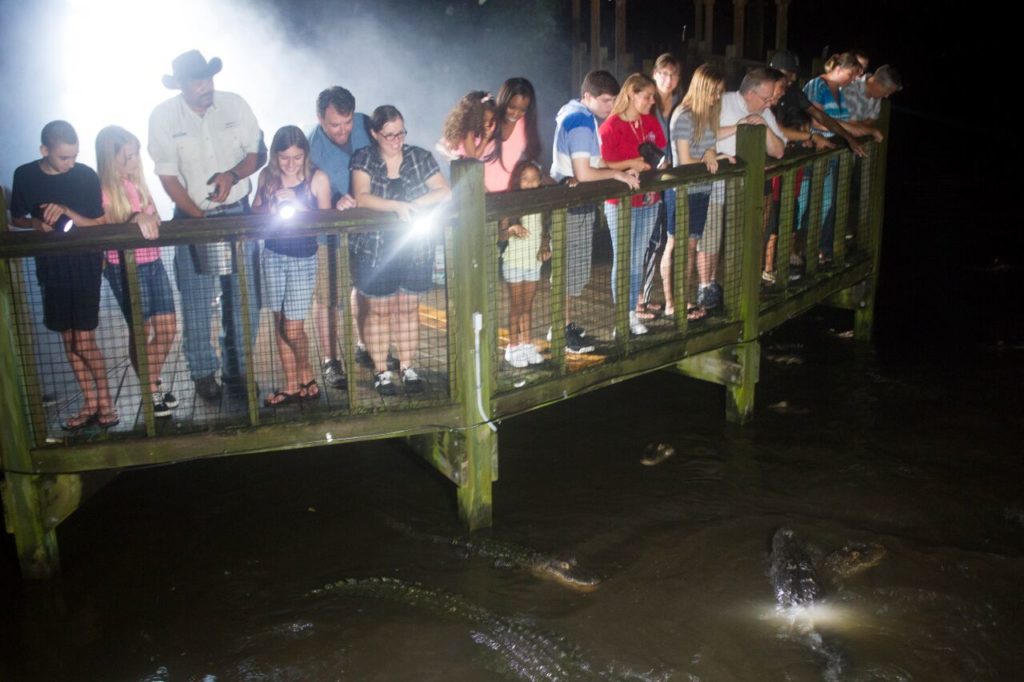 Feature image credit: A Day Away Kayak Tours