On October 7, 2017, Ten 10 Brewing Company is teaming up with music magazine Shows I Go To for Ten10 Fest, a $10 celebration of music and craft beer featuring 10 local and traveling bands in addition to limited release craft brews for purchase. The festival coincides with Ten 10's two-year anniversary.
This budget-friendly outdoor local music festival is one of many reasons we can't wait for steamy summer temperatures to depart in favor of cooler, fall weather.
Ten10 Fest will take place in the back lot of Ten 10 Brewing and will feature live performances from 10 local and regional bands. In addition to great music, enjoy an assortment of limited edition beers brewed in collaboration with the bands, local food, vendors, and activities throughout the day.
By attending the festival, you'll also be giving back directly to our local community. A portion of the proceeds from the festival will benefit the Mills 50 District.
BANDS
The full day event will feature performances from 10 bands, four of which are local to Orlando. Music genres range from punk to funk, and rock to indie. The 2017 lineup is as follows:
American Party Machine
Wet Nurse
Shak Nasti
Hungover
Gary Lazer Eyes (Melbourne, FL)
Fat Night (Chicago, IL)
Bask (Asheville, NC)
Wolf-Face (Clearwater, FL)
Sonic Graffiti (St. Pete, FL)
THE STATES (Ocala, FL)
You can learn about the bands and listen to a few tracks HERE.
CRAFT BEERS
Adding to the community spirit of the event, limited edition "Artist Ales" will be released throughout the day. These special craft beers will be brewed in collaboration with five of the participating bands.
Make sure to try one of these creations while you're at the festival:
Wet Nurse "So Wit Goes" Wit Bier released 1:30pm
Wolf-Face "#42 Golden Ale" released at 3:00pm
American Party Machine "Red-y To Rumble Red Ale" released at 4:20pm
BASK "Carry Me Home IPA" released at 6pm
Fat Night "Sun, Go Down! Pale Ale" released at 7:30pm
All craft beers will be $5. VIP packages including drink tickets for the limited edition beers are available. Remaining Artist Ales will be first come, first serve.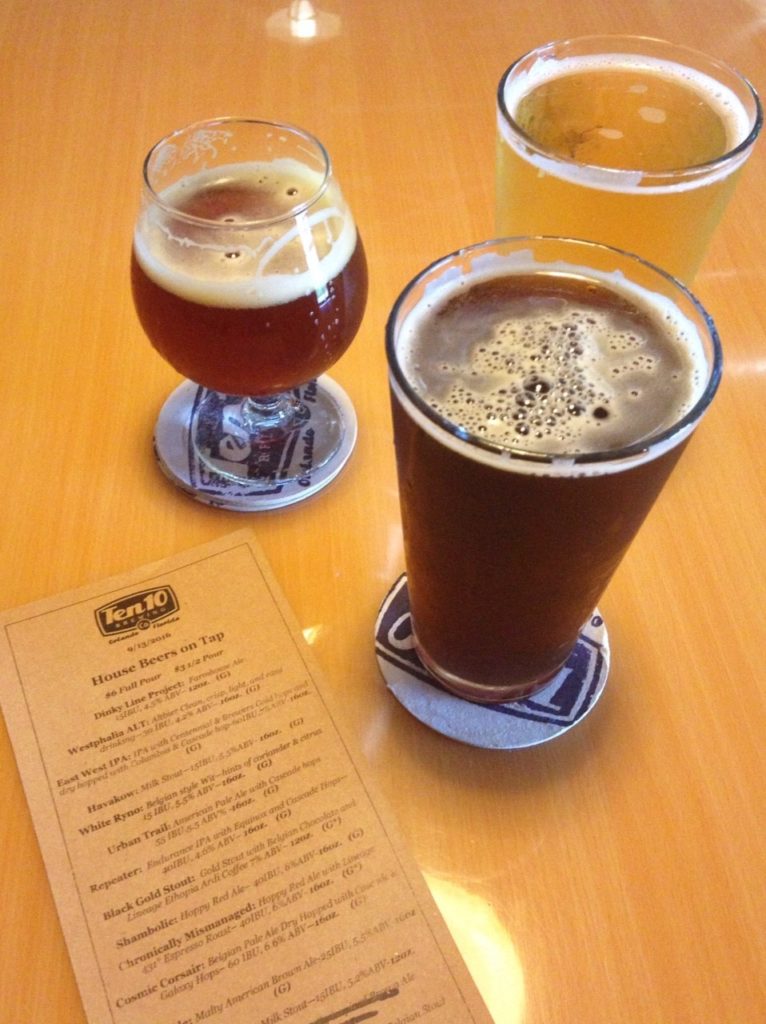 TICKETS & INFO
When: Saturday, October 7, 2017, 1-10pm
Where: Ten10 Brewing Company (1010 Virginia Drive, Orlando)
Cost: $10 at the door, $10.10 online in advance. VIP packages are available for $30 online.
Limited free parking will be available in the grass lot on Brookhaven Dr. and Ferris Ave, and along the street behind Ten 10 Brewing.
To purchase tickets and get more information, visit http://ten10fest.com.