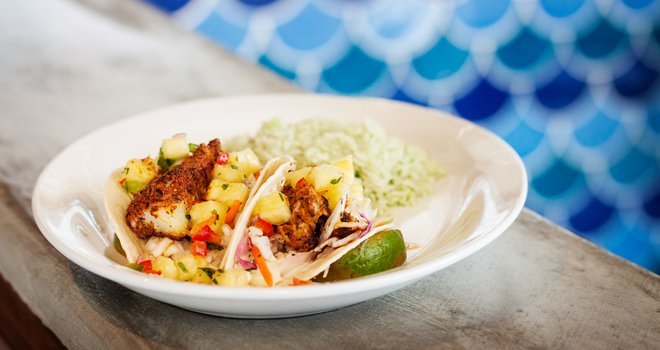 Fellow seafood lovers, rejoice! Reel Fish Coastal Kitchen & Bar shines with its fresh seafood offerings, friendly service, and casual atmosphere. For those days when you've lost yourself in island daydreams but can't get to the beach, stepping into Reel Fish is the next best thing. Muted blue hues, a laid-back playlist, and fresh from the sea eats mimics the experience of dining at your favorite beachfront eatery.
We received an invite to test out the happy hour menu and found it to be an ideal start to a mid-week date night.
Served in the roomy bar Tuesday-Friday from 4-7pm, happy hour includes $4-$5 draft beer, wine and coastal concoctions, $4 oyster shooters, and $6-$8 seafood bites. Live music on Wednesdays from 5-9pm ups the date night ante.
DRINKS
Indulge your love for beer with $4 drafts, savor $4 premium well drinks, and sip on $5 cocktails, sangria, and wines by the glass.
We started with the Reel Red Sangria, one of three sangria options on the menu. Spanish Brandy, red wine, blueberries, blackberries and a slight basil infusion comprise the crisp, summery drink, which comes adorned with an orange slice.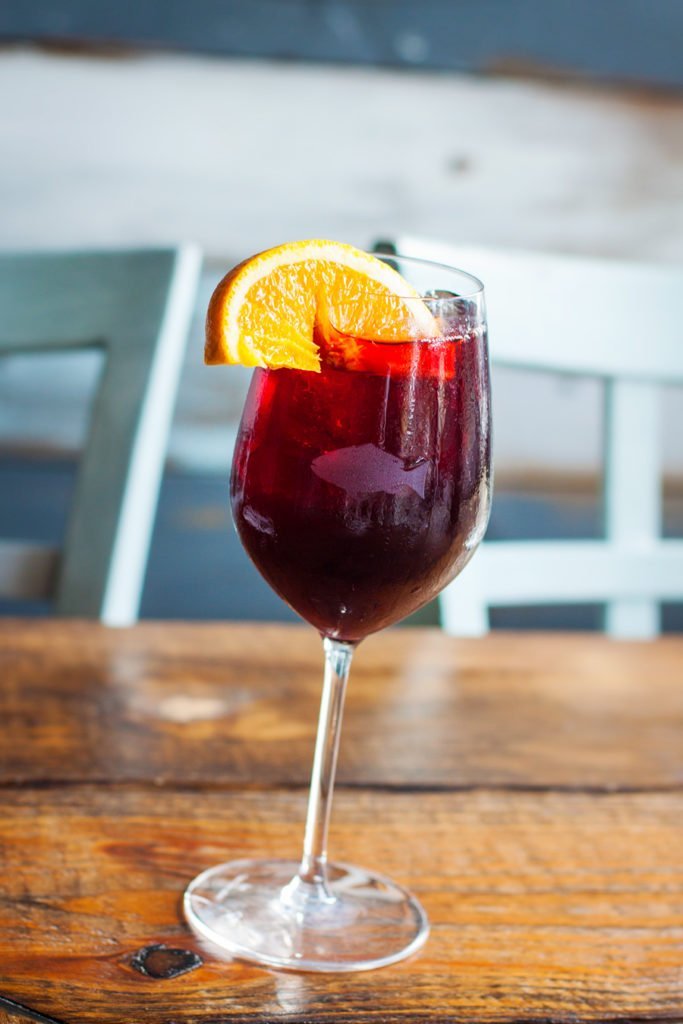 The real star of the show was the Seaside Margarita, made with pineapple aged Rio Grande Silver Tequila, spices, palm sugar, fresh sweet & sour mix, and topped off with a grilled pineapple wedge. The sweet and tart flavors left me wanting another.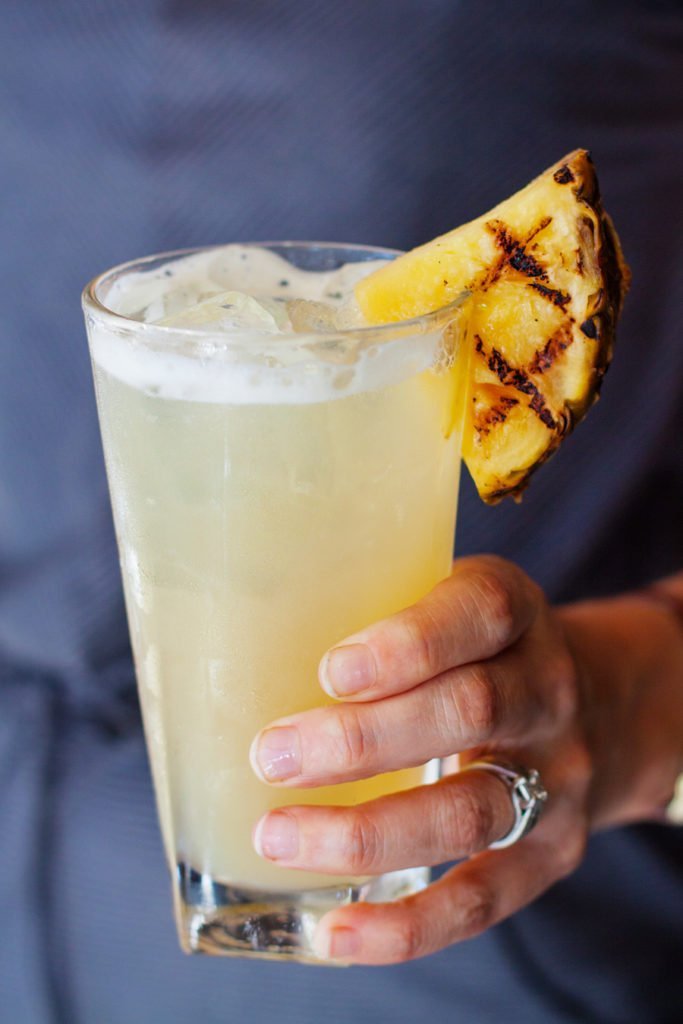 Other $5 cocktail selections include the Sunset Sangria (apricots, white wine, pineapple, citrus, and apple).
FOOD
The happy hour menu is a great opportunity to indulge in a bite-sized sampling of the full Reel Fish dining experience. Take your pick of $4 oyster shooters, $6 raw bar selections featuring ½ dozen oysters and peel & eat shrimp, and $6 – $8 seafood-centric dishes. Simple dipping sauces and salsas allow the true star of each dish to shine.
The peel and eat Florida shrimp were the perfect start to our happy hour feast, served with a slightly spicy cocktail sauce for dipping. There was no shrimp left behind as we gobbled up each and every one. If only there were refills…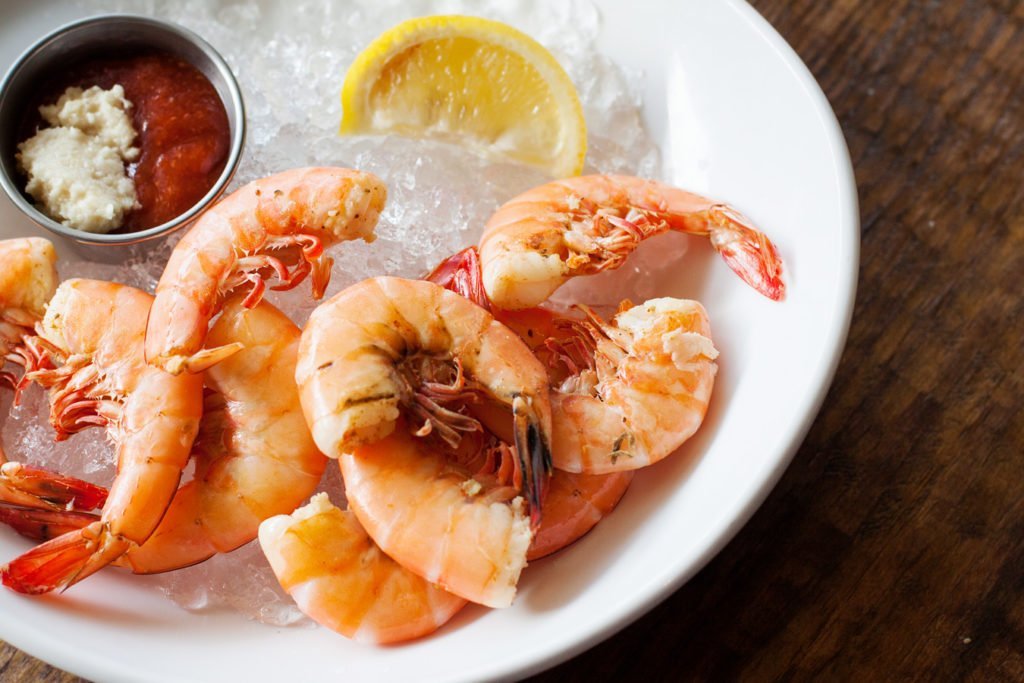 Also fantastic were the Gulf oysters (1/2 dozen). While you can choose to have your oysters raw or roasted, the latter option is perfect if you aren't a fan of raw oysters. Roasted with garlic butter and panko breadcrumbs, the oysters were so delicious we didn't even bother with the cocktail dipping sauce.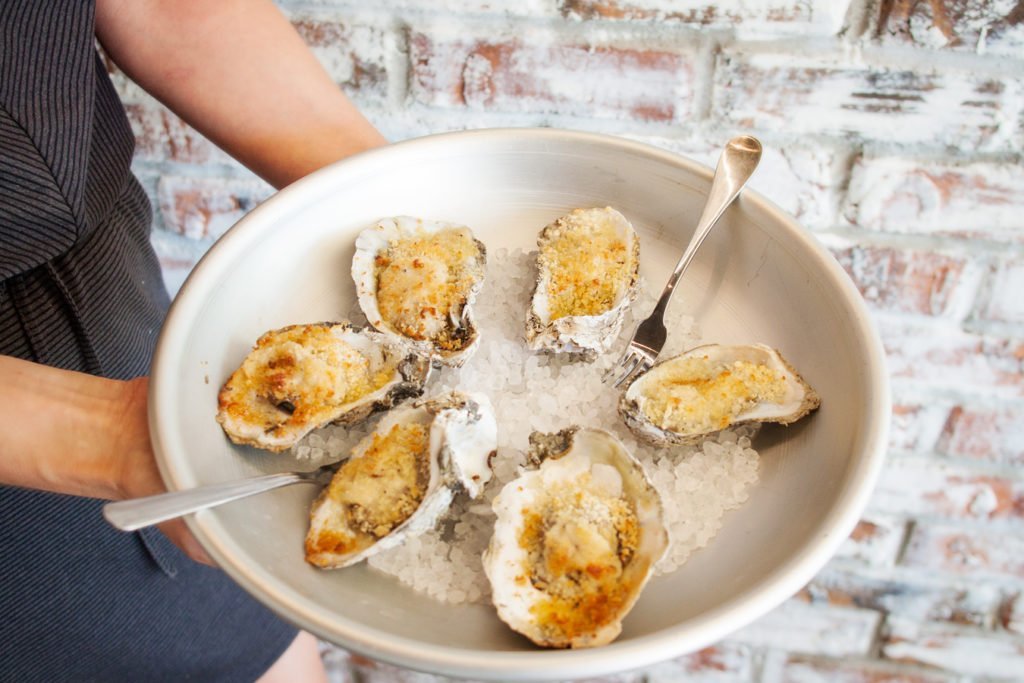 After getting our fill on oysters and shrimp, the favorite dish of the evening arrived: 2 Baja-style blackened fish tacos. Topped with fresh pineapple salsa and jalapeno lime mayo, they were gone just as quickly as they arrived. The side of rice wasn't worth writing home about, but the tacos were truly some of the best we've tasted anywhere. We'll certainly be back to see if the shrimp tacos are equally as good!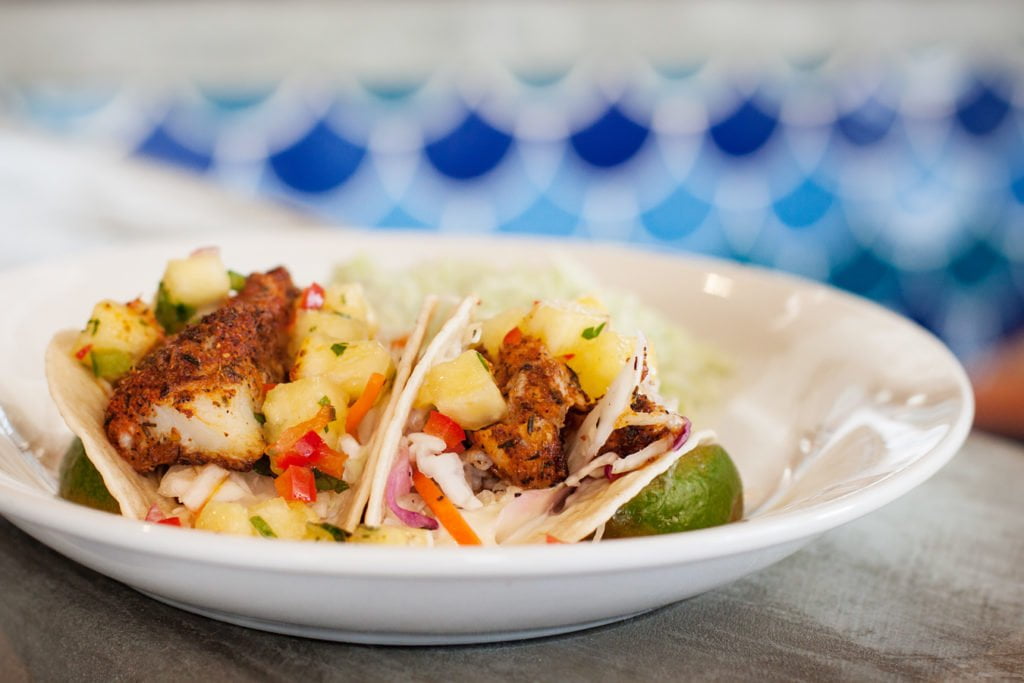 THE GRADE
Drinks: From draft beer to sangria and wines by the glass to coastal cocktails, the happy hour menu is guaranteed to delight any drink lover.
Food: While you likely won't fill up on the happy hour menu alone, the well-priced dishes are a wonderful prelude to dinner. The fish tacos are some of the best we've ever had.
Setting: The live music (Wednesdays only) and bright interior make for a casual, relaxed setting. The servers are cheery and well versed in the menu offerings. It's definitely easy to unwind here after a long workday.
Reel Fish scores an A. Each dish is more delicious than the last, and the drink menu is robust. Start with a drink and a few dishes, stay for dinner, then meander down to the brewstillery for a perfectly paired date night.
Reel Fish Coastal Kitchen & Bar
1234 N. Orange Ave
Winter Park, FL 32789
http://reelfishcoastal.com
Happy hour is served in the bar area Tuesday-Friday from 4-7pm.
Want more happy hour info? Check out our Guide to Orlando Happy Hours.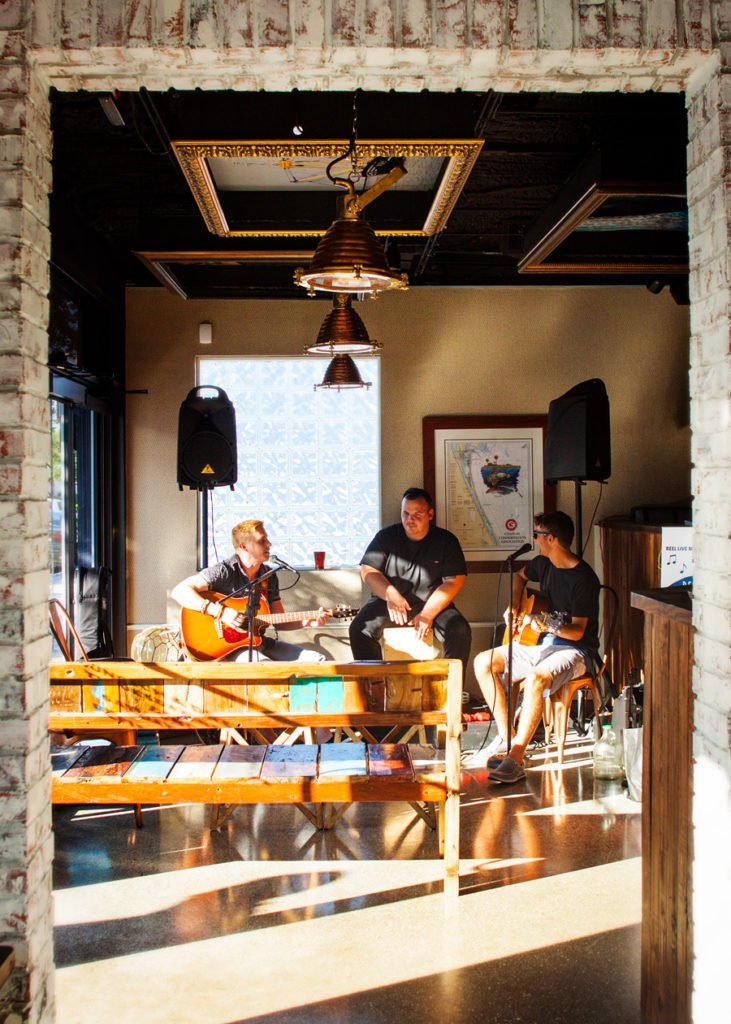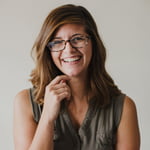 About the Author/Photographer:
Stephanie Patterson is a talented professional food and travel photographer and writer with a passion for creativity, the beach and great eats. When she's not taking photos or writing, you can find her exploring the state for her Florida travel blog, Travel Taste Click. Find her online at www.spattersonphotography.com and www.traveltasteclick.com.