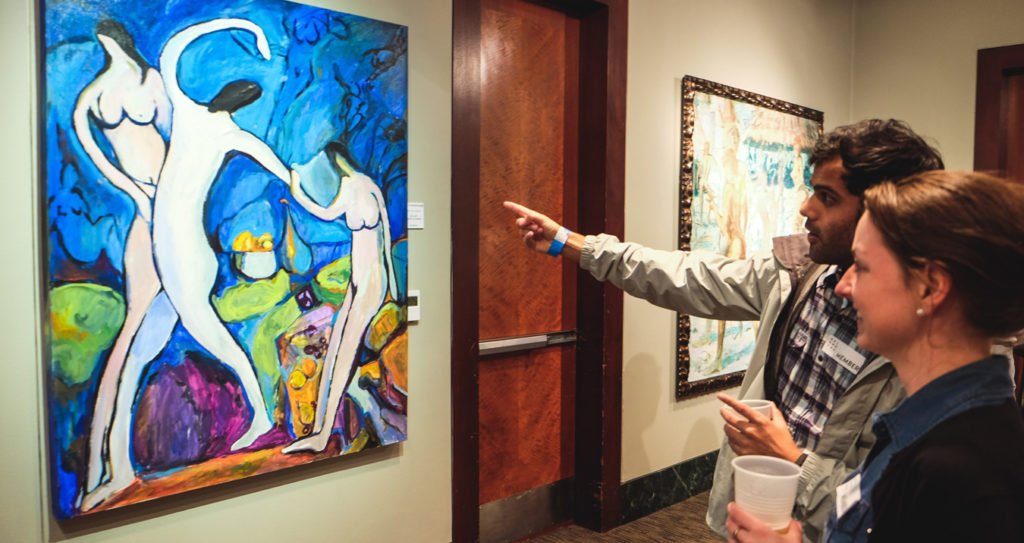 Orlando Museum of Art announces themes for the 2018/19 1st Thursdays Season
Hailed as "Orlando's Original Art Party," the monthly 1st Thursdays art party at the Orlando Museum of Art (OMA) is the best way to get familiar with our thriving arts community .
Held on the first Thursday of each month from 6-9pm, each event is an artistic celebration of the Central Florida community. Local art lovers and artists mingle at the museum for an evening of socializing, art appreciation, live music, and discovery.
In addition to the art on display, there are cash bars serving wine, beer, and drinks available for purchase. Food from area restaurants is also available. Hello, date night!
A new theme is introduced for each 1st Thursday party, and the artwork on display is inspired by the month's theme.
OMA recently announced the line-up of themes for the next twelve 1st Thursday events. From a love-themed show to Florida Grown creations and featured shows on astrology and sci-fi/fantasy, there's something for everyone to enjoy in the upcoming 2018/19 season.
Get out your calendar and circle these dates for an artsy night out with your partner.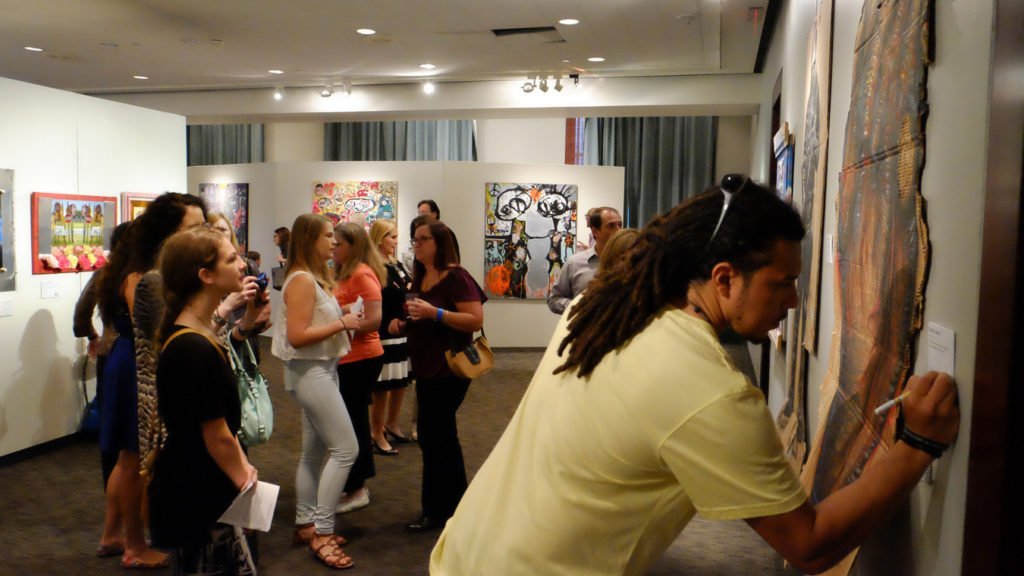 UPCOMING EVENTS
OPEN CALL
July 5, 2018
Calling ALL artists. This month we bring to you the opportunity to submit works of art that are of a reflection of you. All forms of media are encouraged.
NUESTRA HISTORIA, NUESTRA VOZ
August 2, 2018
This theme will focus on language, immigration, identity, religion, and cultural celebrations and traditions of the Hispanic Culture and Community. Artists must be of Hispanic descent. All forms of media are encouraged.
ECLECTIC KNIGHTS X & INDIE GALACTIC SPACE JAM
September 6, 2018
This show is the 10th annual event for the UCF College of Arts and Humanities. This Knight of Art will feature artwork designed by UCF alumni, faculty, staff and current SVAD students. In addition, we will have a small event for the Indie Galactic Space Jam held in the SunTrust Auditorium. This theme and event is about Video games and Outer space. Artists will create pieces inspired by the Galaxy, Space and NASA. This will be the kick-off event for the 4th Annual Indie Galactic Space Jam, a 48-hour co-op game development competition amongst artists, tech professionals and innovators of all kinds.
NERDS IN THE CITY
October 4, 2018
Come celebrate with people with all sorts of "nerdy" interests, particularly those in science fiction and fantasy. All humans welcome, as well as Time Lords, Dothraki, Hobbits, and Jedi Knights, among many other fictional races and species! Art related to Sci-Fi, Anime, as well as Fantasy are welcomed.
TRAVEL
November 1, 2018
This show encourages artists to paint a picture, sculpt a wave, or draw a building they have experienced through travel. Whether you have flown across the globe, or dreamt of visiting an exotic location, share with us your inspired art from travel across our beautiful planet.
ART UNDER $200
December 6, 2018
All types of art are available under $200 for the holiday season. Artists are encouraged to submit all forms of media, all priced under $200, for a holiday shopping frenzy!
THE AGE OF AQUARIUS
January 3, 2019
Astrologers believe that an Astrological Age affects humanity: possibly by influencing the rise and fall of civilizations or cultural tendencies. Traditionally, Aquarius is associated with electricity, computers, flight, democracy, freedom, humanitarianism, idealism, modernization, astrology, rebellion, nonconformity, philanthropy, veracity, perseverance, humanity and irresolution. Artists will interpret this Age through their Art.
LANGUAGE OF LOVE
February 7, 2019
Love is a free-flowing experience that enriches our lives whether through gestures, words, touch, gifts and quality time wherever we may be. Love is Universal. All forms of art will surely be loved and welcomed.
THE POWER OF SHE
March 7, 2019
In honor of Women's History Month. Submissions should explore subjects of the dignity, beauty and strength of Women. All forms of media are encouraged.
FLORIDA GROWN
April 4, 2019
This event provides an opportunity for talented local artists who are members of ArtistsRegistry.com to showcase their work. Artists should interpret the theme to reflect the spirit of living and creating artwork in Florida.
STEAMPUNK REVOLUTION
May 2, 2019
This month's show calls upon Victorians, Vampires, Sky Captains, Agents and more, who will share their musings, art, artistry and artifacts from Steampunk Realms. All forms of media are encouraged.
THE MERCURY ROTATION
June 6, 2019
The word Mercury has very deep and symbolic meaning. As a part of our Solar System it is the closest planet to the Sun making it the hottest. As a Roman God is the Messenger and the only one who moves swiftly between the Upper and Lower realms. The element Mercury use to make fluorescent light is referred as 'quicksilver' a liquid metal that responds diversely to its environment. In the Alchemy Mercury represents Spirit, Soul and Matter therefore considered a crucial component in terms of creation and creativity in general. Artists take this word and do what thou whilst.
DETAILS
1st Thursdays are held on the first Thursday of each month from 6-9pm at the Orlando Museum of Art.
Free parking can be found at Orlando Loch Haven Cultural Park, or you can park at the Orlando Science Center parking garage for $5.
For more information and to purchase tickets, visit omart.org/events/1st_thursdays or www.facebook.com/1st.thursdays.
Orlando Museum of Art
2416 N. Mills Ave.
Orlando, Fl 32803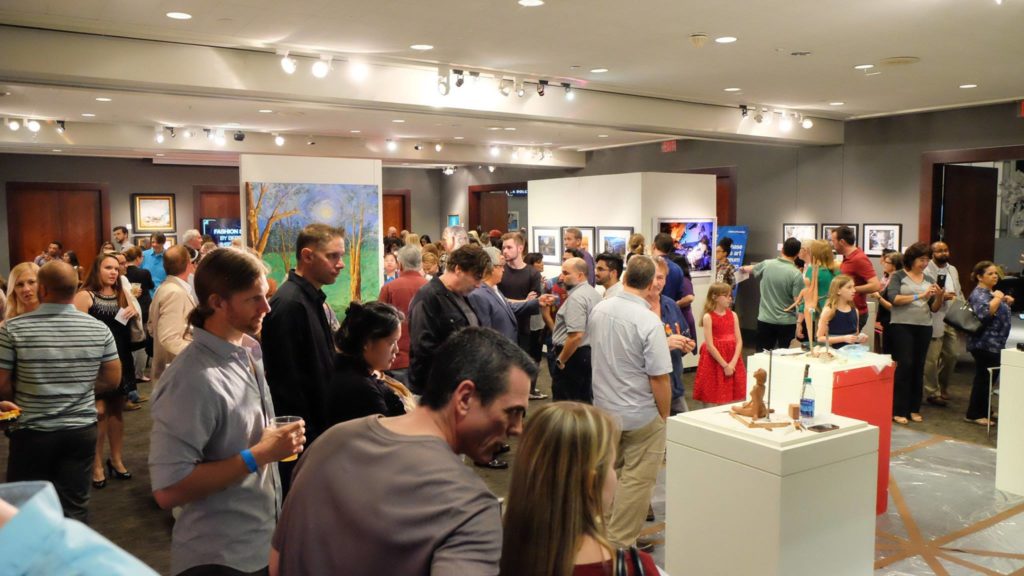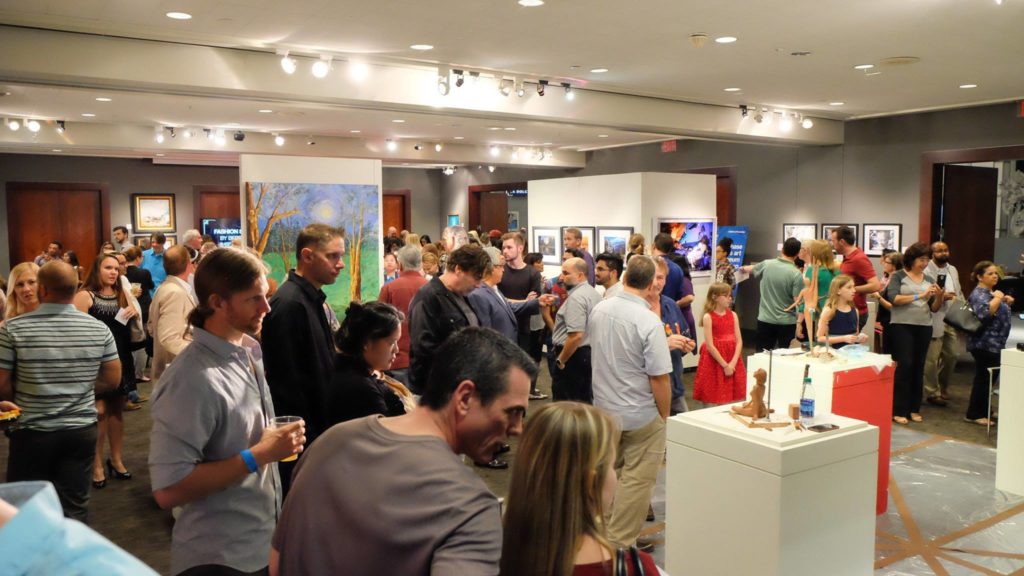 All images courtesy of the Orlando Museum of Art