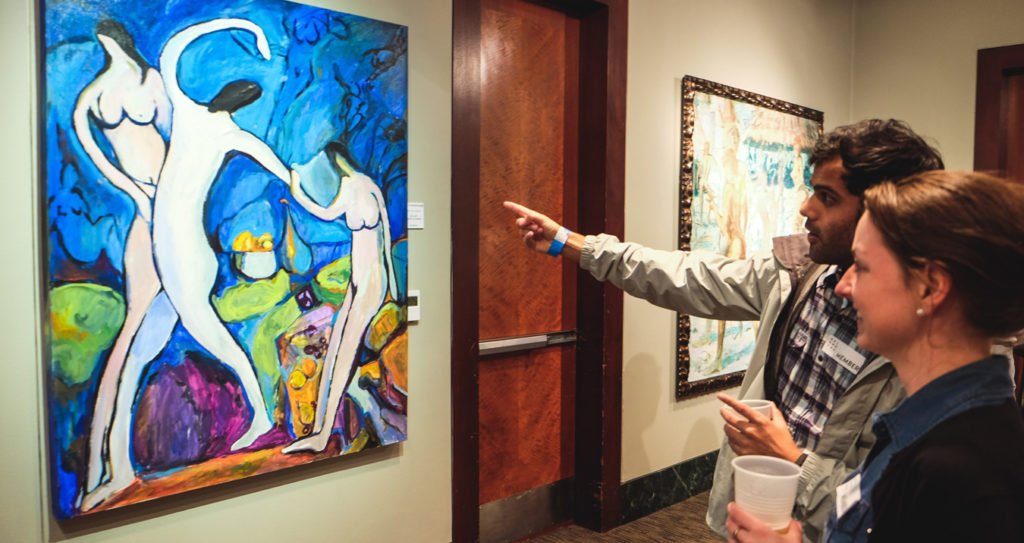 Orlando Museum of Art announces themes for the 2019/20 1st Thursdays Season
Hailed as "Orlando's Original Art Party," the monthly 1st Thursdays art party at the Orlando Museum of Art (OMA) is the best way to get familiar with our thriving arts community .
Held on the first Thursday of each month from 6-9pm, each event is an artistic celebration of the Central Florida community. Local art lovers and artists mingle at the museum for an evening of socializing, art appreciation, live music, and discovery.
In addition to the art on display, there are cash bars serving wine, beer, and drinks available for purchase. Food from area restaurants is also available. Hello, date night!
A new theme is introduced for each 1st Thursday party, and the artwork on display is inspired by the month's theme.
OMA recently announced the line-up of themes for the next ten 1st Thursday events. From a horror film-themed show to nontraditional art (in line with the Orlando Fringe's 28th year!) and featured shows on tattoos and feminine energy, there's something for everyone to enjoy in the upcoming 2019/20 season.
Get out your calendar and circle these dates for an artsy night out with your partner.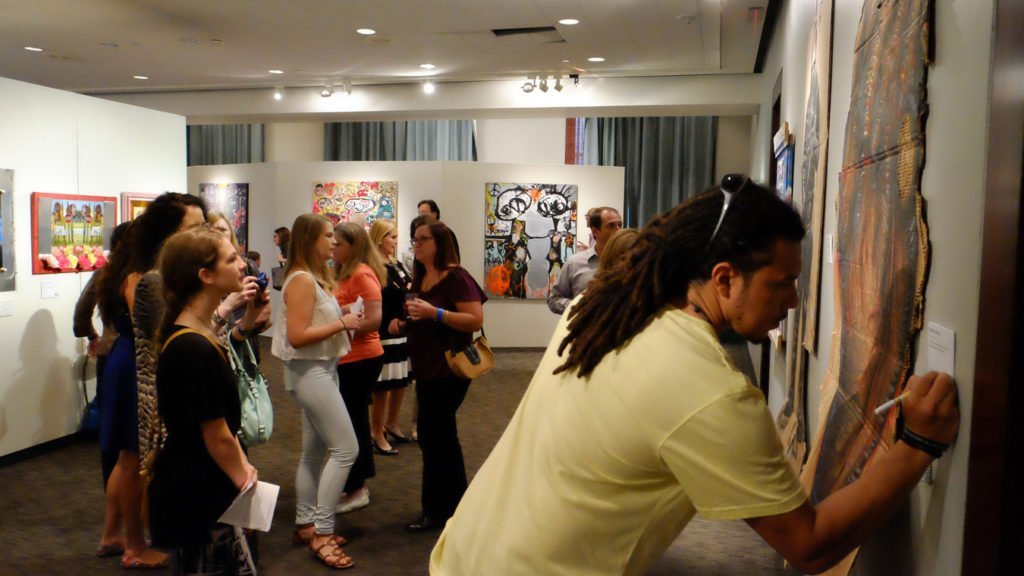 UPCOMING EVENTS
Artistically Yours—Twenty Years of 1st Thursdays
August 1, 2019
To celebrate the twentieth anniversary of 1st Thursdays, we invite ALL artists to submit works on any subject you choose. We want to present your best and brightest works in honor of great effort which thousands of artists and volunteers have given over two decades to make 1st Thursdays Orlando's longest-lasting and best-loved local art party!
Eclectic Knights
September 5, 2019
The 11th annual show celebrating visual arts at UCF's College of Arts and Humanities. This Knight of Art will feature works by UCF alumni, faculty, staff and students in a variety of media. Please Note: You must be alumni, staff or current student to submit.
Hollywood Horror!
October 3, 2019
In homage to Hollywood's classic horror films and notable characters, artist works will interpret films from the Golden Age of horror moving forward to present day and can include characters, psychological thrillers, Gothic themes, supernatural, settings, architecture, mood and modern characters influenced by the classics.
Without Borders
November 7, 2019
Advancements in transportation and technology have made the world a "smaller place." Modern society has far greater awareness and access to the world beyond their home towns and cities than ever before. Whether your interaction with the world has come through physical visits, online exploration, pictures, books or stories, you are welcome to share your interpretations of a world with increasingly fewer borders, and the places, cultures and experiences connected to it.
Art to Live With (a.k.a. Art Under $200)
December 5, 2019
This show celebrates the holidays by presenting works that can be purchased at the reasonable price of $200 or less.
Health and Wellness
February 6, 2020
Human awareness of what is required to obtain and maintain physical, mental, emotional and spiritual health has advanced greatly in the last fifty years. Exercise, diet, counseling, outdoor activity, me-time, adequate rest and relaxation, spiritual and meditative activities, experiences that heal nurture the body, mind and soul—among other things—have joined the once-yearly visit to the doctor as standard activities that promote well-being.
Feminine Vision
March 5, 2020
How do you experience feminine energy? Creativity, sensitivity, openness, caring, intuition, movement, flow, receptivity and change are some of the elements associated with feminine energy. The senses—taste, touch, sight, sound and smell—are others. Feminine energy is also associated with water and the natural world. What does it mean to be feminine? The earth has been called a "mother" as have significant women throughout the world's spiritual and religious history.
Artist's Choice, Best of the Arts Registry
April 2, 2020
Florida artists who are members of ArtistsRegistry.com are invited to submit works that showcase their favorite subjects in any style or theme. It's the artist's choice. ArtistsRegistry.com is an online community of artists who have found that by joining together they can maximize their public exposure and connect with galleries and collectors. This show seeks to present the best works from local members of this talented group of artists.
Art on the Fringe
May 7, 2020
Celebrating with our friends the Orlando Fringe Festival in their 28th season, we are asking artists to submit their visions of nontraditional art. Your interpretation of art on the fringe can range from unconventional styles, subject matter and themes to unusual media and materials. We invite you to submit your curious, unusual, abnormal, offbeat, irreverent, odd, otherworldly, surrealistic, extraordinary works for this fantastical art bazaar.
Slinging Ink
June 4, 2020
Tattoos are a big part of modern popular culture. According to recent surveys, over 36% of Americans ages 18-25 have at least one tattoo. Whether they know it or not, these people are walking canvases and tattoos are one stream of modern art. We invite artists (including tattoo artists) to submit works that are influenced by or connect to tattoo subject matter and styles for this fun summer show. Mom, sailors, pin up girls, lovers, ex-lovers, music, popular culture, and religion are just a few common tattoo themes. We also encourage representations of major tattoo styles including: Traditional, Realism, Tribal, Watercolor, New School, Japanese, Blackwork, and Neo-Traditional.
Free parking can be found at Orlando Loch Haven Cultural Park, or you can park at the Orlando Science Center parking garage for $5.
For more information and to purchase tickets, visit omart.org/events/1st_thursdays or www.facebook.com/1st.thursdays.
Orlando Museum of Art
2416 N. Mills Ave.
Orlando, Fl 32803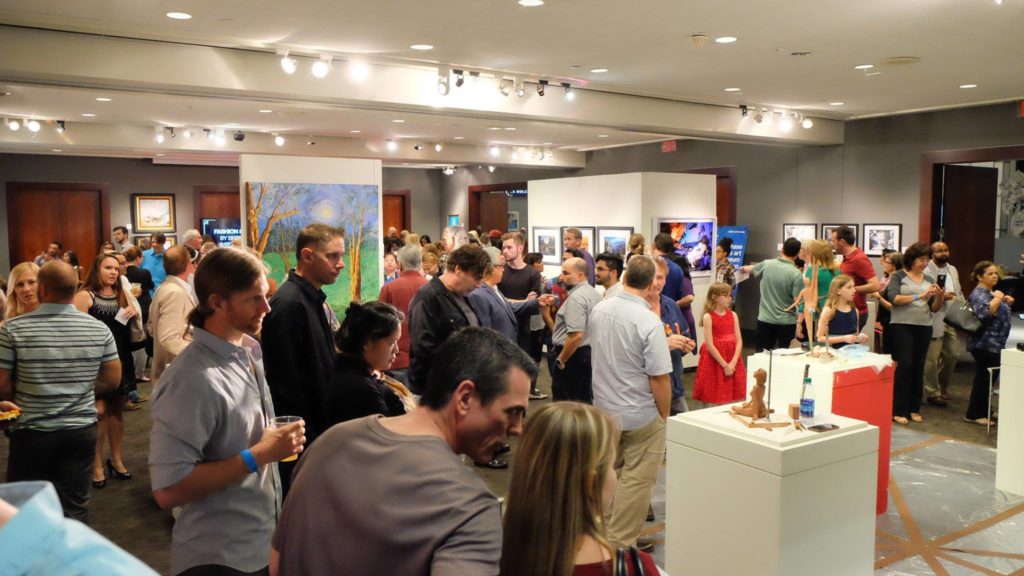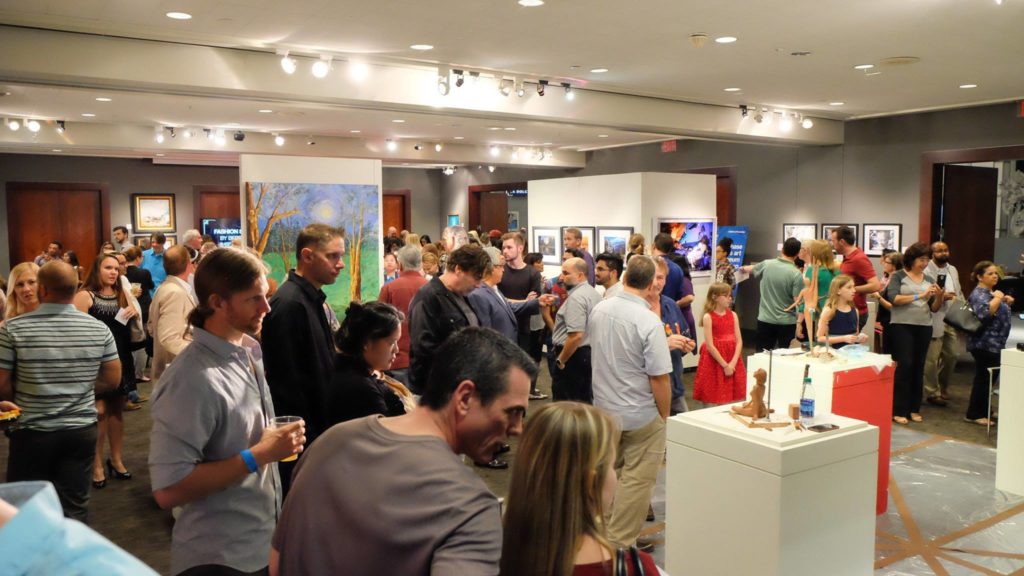 All images courtesy of the Orlando Museum of Art