Located on Seminole State's Sanford/Lake Mary Campus, the Emil Buehler Perpetual Trust Planetarium has delighted stargazers with live, interactive shows and full-dome video presentations for years.
This summer the Planetarium will feature Summer Laser Extravaganza, with ten shows over three nights covering the entire musical spectrum, from classic rock to electronica and everything in-between.
Tickets are $10 for adults, $8 for students and adults 55+, $5 for Seminole State faculty, staff, and students with College ID. Ticketing for each show will begin 10 minutes prior to the presentation. A valid ticket stub from a previous laser showing will be good for $2 off any admission level. Each show is one hour.
July 6
8:30pm. Laser Show: Pink Floyd's "Dark Side of the Moon"
9:30pm Laser Show: Pink Floyd's "The Wall"
July 7
7pm. Laser Show: "ElectroPop"
8pm Laser Show: "Laser U2"
9pm Laser Show: "LaseRetro"
10pm Laser Show: "Hypnotica"
July 8
7pm Laser Show: "Laser Vinyl"
8pm Laser Show: "Laser Beatles"
9pm Laser Show: "Laser Zeppelin"
10pm Laser Show: "Laser Metallica"
For full show descriptions, please visit www.av-imagineering.com/index.php/laser-shows/.
MORE PLANETARIUM HAPPENINGS
The Space Times
July 6, 7pm – 8pm
FREE
A monthly exploration of breaking news from our Solar System and beyond, this 60-minute show presents the Universe as only the planetarium can, with our immensely powerful fulldome video system taking center stage. As a public talk, there is no admission fee to "The Space Times" presentation, but due to the size of the planetarium, the event is limited to just 65 guests. Seating is first-come, first-served, doors open at 6:45pm.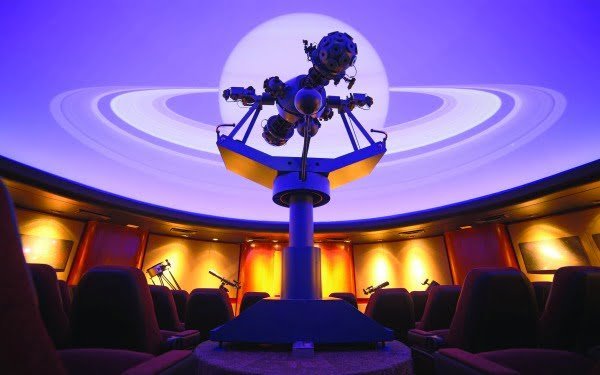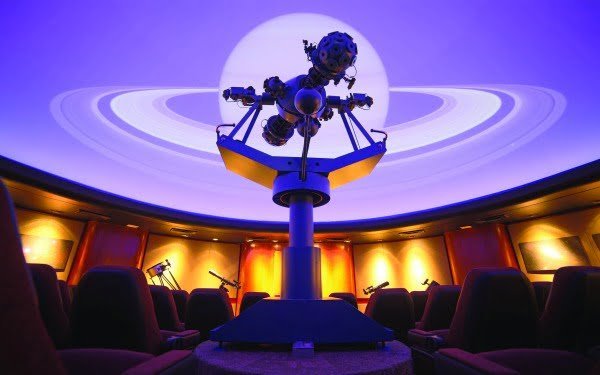 Summer Watch
July 8, 8pm – 11pm.
FREE
Join the Planetarium for an evening of planet watching. Telescopes will be available for up-close views of the moon, Mercury, Jupiter, and Saturn. Jeremiah's Italian Ice and their Ice Truck will be on hand selling delicious treats from 8-10pm. Please note: the planetarium's Summer Laser Extravaganza will be occurring simultaneously in the planetarium dome. The laser presentations do require paid admission, but admission is not required for the Summer Planet Watch.
Stories of the Night Sky
July 14, 8:30pm – 9:30pm AND July 28, 8:30pm. – 9:30pm
$6/adult, $4/student and 55+, and free to Seminole State students, faculty, and staff
Stories of the Night Sky is a five-episode series of presentations that explore the myths, legends and facts surrounding some of the most famous and important constellations in the sky. Part of the planetarium's cultural astronomy series, Stories of the Night Sky showcases constellations currently visible, and guests will hear these stories as they were told many years ago – underneath a dark, star-filled sky. Most appropriate for ages nine and up. Episodes are live presentations, so content can be modified for age appropriateness. Episode Three: "The Summer Triangle," showcasing Aquila, Cygnus and Lyra
Central Florida Nights
July 21: 8:30 – 9:30pm
$6/adult, $4/student and 55+, and free to Seminole State students, faculty, and staff
Central Florida Nights is the flagship show of the Buehler Planetarium at Seminole State, shown more times each year than any other show. Offering a guided tour of the current night sky, it is updated every two weeks to match the slow march of constellations we see as Earth revolves around the sun. During each presentation, guests will learn how to locate seven or eight prominent constellations. The locations of the visible planets, upcoming meteor showers, bright comets and other notable celestial happenings will also be explored. Skies permitting, guests can go outside afterward to identify many of the objects seen during the show. They can also take a look at the night sky through the planetarium's telescopes. Please note that the planetarium will not hold telescope viewings during the months of May-August.