Now in its 26th year, the Orlando International Fringe Theatre Festival returns May 16 – 29, 2017 at Loch Haven Park. The festival will feature 14 days of shows highlighting the performing and visual arts.
The festival's main goal lies in making art accessible to everyone. As such, the festival is 100% inclusive, unjuried, and uncensored. Better yet, the ticket sales go directly back to supporting the artists who participate. The Orlando Fringe is the longest running Fringe in the United States.
This year's shows run the gamut from comedy to dance, burlesque to drama, and everything in between. To help you plan, we've included details on shows, food & drink, tickets, and tips for a memorable Fringe.
SHOWS
Take your pick of hundreds of performances to enjoy this year! The shows will take place at a variety of venues each day including the John and Rita Lowndes Shakespeare Center, the Orlando Museum of Art, and the Orlando Repertory Theater. All festival events and venues are within a 2-mile radius of Loch Haven Park.
The festival will officially kick off Tuesday, May 16 at 7:30pm with the 2017 National and International Artists Teaser Show. The show will include live teasers for 50+ visiting shows and will last for 2 hours. Tickets can be purchased online for $10.
We've purchased our tickets to the following shows: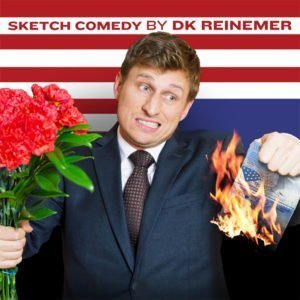 Bitch, Perfect!
Orlando Gay Chorus
$12
Help! I'm American
DK Reinemer
$12
Mo' Manada!
BoylesqueTO
$12
Fruit Flies Like a Banana: World Tour
The Fourth Wall
$12
Sex Ed
Kerry Ipema
$12
Looking for budget-friendly shows? SHAME (all ages) and The Ugly American Sings (Ages 13+) are free. The outdoor stage will also host free shows.
VISUAL FRINGE & KIDS FRINGE
Outside of the performances, Visual Fringe will feature a collection of visual art including photography, painting, sculpture, and more. Visual Fringe galleries can be found at the Orlando Museum of Art, the Lowndes Shakespeare Center, and the Orlando Repertory Theatre. All visual art is free to enjoy.
Additionally, Kids Fringe will offer family-friendly fun from 10am-2pm both weekends of the festival. Kids Fringe is FREE for everyone.
FOOD & DRINK
Hungry? Foodies of the Fringe, located between the Lowndes Shakespeare Center and the Orlando REP, will have plenty of food vendors offering a variety of cuisine.
Alcohol will be available for purchase at the Beer Tent on the Fringe Lawn. Beer purchases are cash-only, so plan accordingly.
Tip: It's best to carry cash for anything you expect to purchase outside of the box offices. Most vendors are cash-only.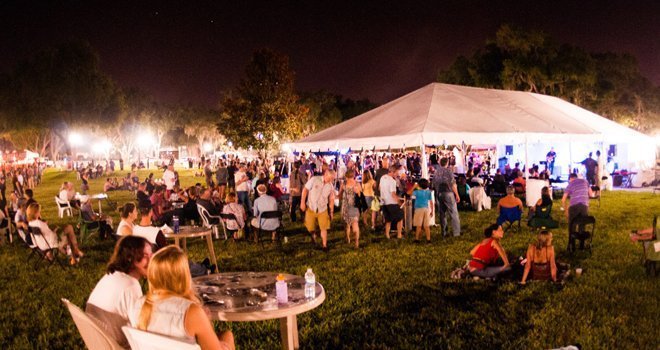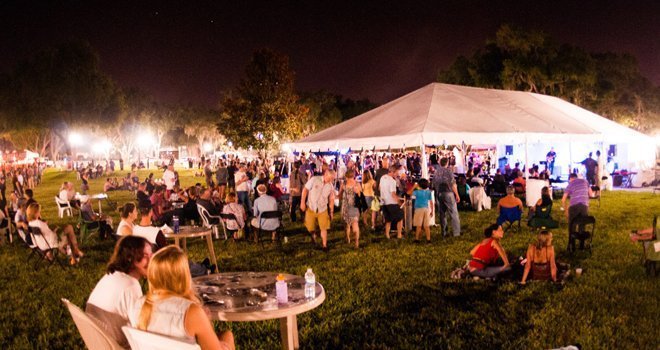 TICKETS
Consider buying tickets online in advance to the shows you'd like to attend. That way, you can avoid long lines before showtime. Tickets for most shows are in the $10-$12 range.
In order to attend ticketed shows, you'll need a Fringe button. Purchase yours for $10 online HERE (you will receive a voucher to pick up your button in person) or on site.
KNOW BEFORE YOU GO
Always have your Fringe button. You won't be able to get into shows without it.
Allow yourself plenty of time to find parking.
Speaking of parking, there are free parking spaces at Loch Haven Park. If you can't find parking there, try Mills Ave and Princeton Street.
Arrive at shows 15 minutes early.
Bookmark this handy maps page for an overview of all the venues, parking, and activities.
Bring cash! Most vendors only accept cash.
The Orlando International Fringe Festival
May 16 – 29, 2017
Loch Haven Park
The festival grounds will be open 5pm-midnight on weekdays, and 10am-1am both weekends.
For full details and to purchase tickets, visit http://orlandofringe.org.