Happy hour hopping in Orlando's 'Restaurant Row' provides a distinct atmosphere (and fare) from one restaurant to the next. One moment you're in an upscale brasserie, the next you're feasting on fresh sushi in a bustling patio.
You've got endless choices, but Dragonfly Robata Grill & Sushi hovers slightly above the rest. The happy hour menu is robust, offering a wide variety of cocktails, house-infused vodkas, and mouth-watering eats. Several people have described it to me as their favorite happy hour in Orlando. After receiving an invite to come taste the hyped-up happy hour for myself, I understand the favoritism.
Happy hour, served daily from 5-7pm, includes a pleasing mix of $3-$6 cocktails, beer, wine, and liquor alongside nine flavorful dishes priced at $3-$6 each.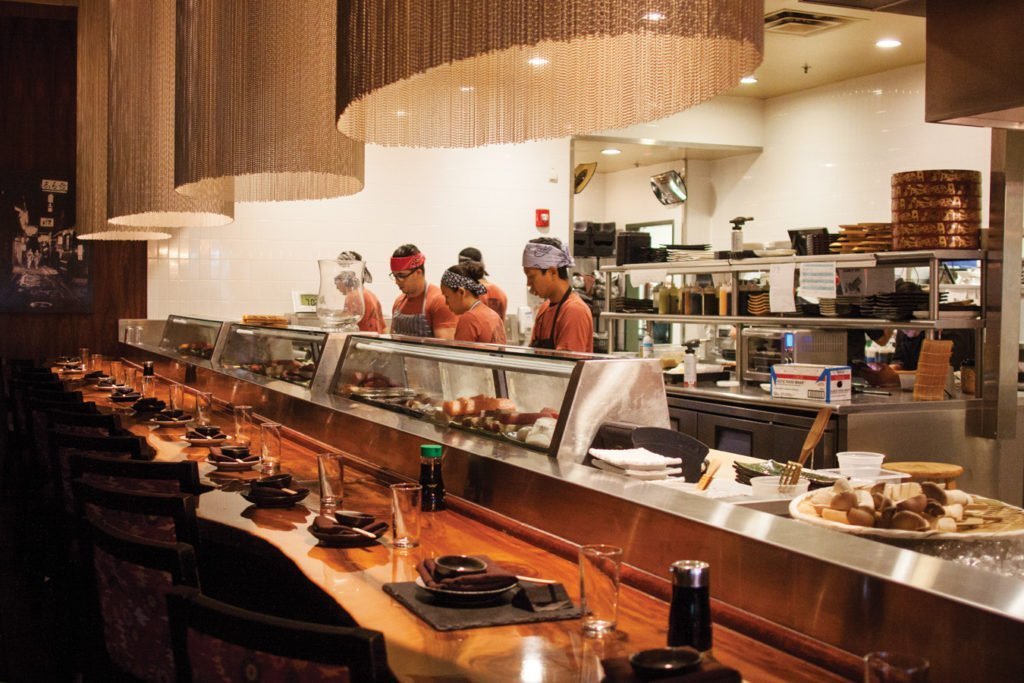 DRINKS
Being overwhelmed by drink choices is a good problem to have during happy hour.
For drinks, you have three options: create your own cocktail from the house liquors and house-infused vodkas, order a glass of draft beer or wine, or try one of the four specialty cocktails.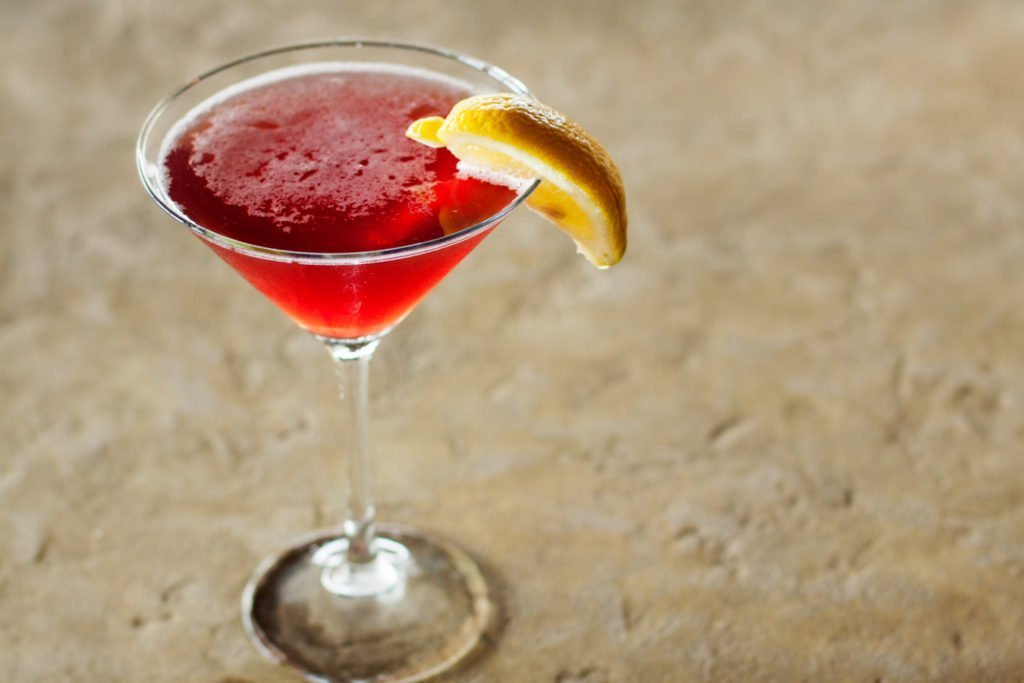 I sipped on the blueberry house-infused vodka ($3), entrusting the bartender to come up with something light and seasonal. The resulting blueberry and pomegranate martini was refreshing, slightly sweet, and colorful. In addition to blueberry, there are three more house-infused vodka flavors: cucumber, raspberry, and vanilla.
Additional drink options include 8 wines by the glass ($6), 2 draft beers ($3), 5 house spirits ($1-$3), and four specialty cocktails ($6 each).
FOOD
The menu selections include nine unique dishes ranging from build your own sushi to robata grilled skewers and Japanese sliders.
Due to the size of the menu, I recommend ordering a mix of sushi, an item from the robata grill, and 1-2 additional dishes to round out your meal. When in doubt, the knowledgeable servers can guide you through the menu choices.
Adventurous eaters will enjoy the wakame ($3), also known as seaweed salad. The simple dish is great for opening your palate for the delectable feast ahead. A side of the house made aoli (which tastes good on everything) and fresh ginger pairs well with the salad.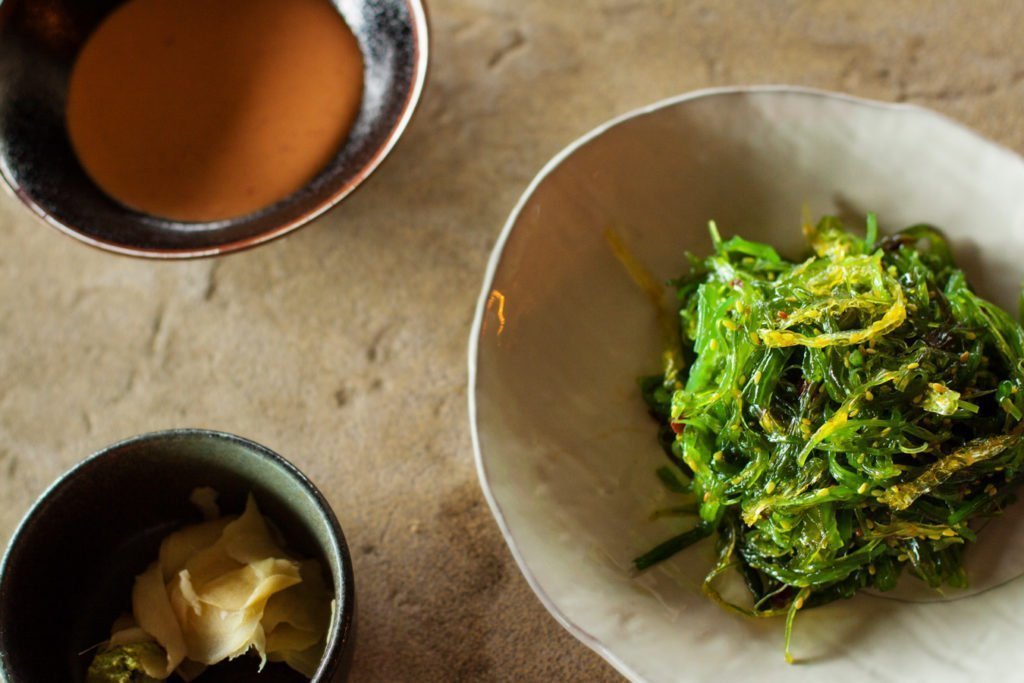 The bacon wrapped asparagus robata grilled skewers ($4) are a savory dish to share. Crisp asparagus spears are wrapped generously in smoky bacon and served on wooden skewers. Other skewer options include chicken breast and bacon wrapped enoki mushrooms.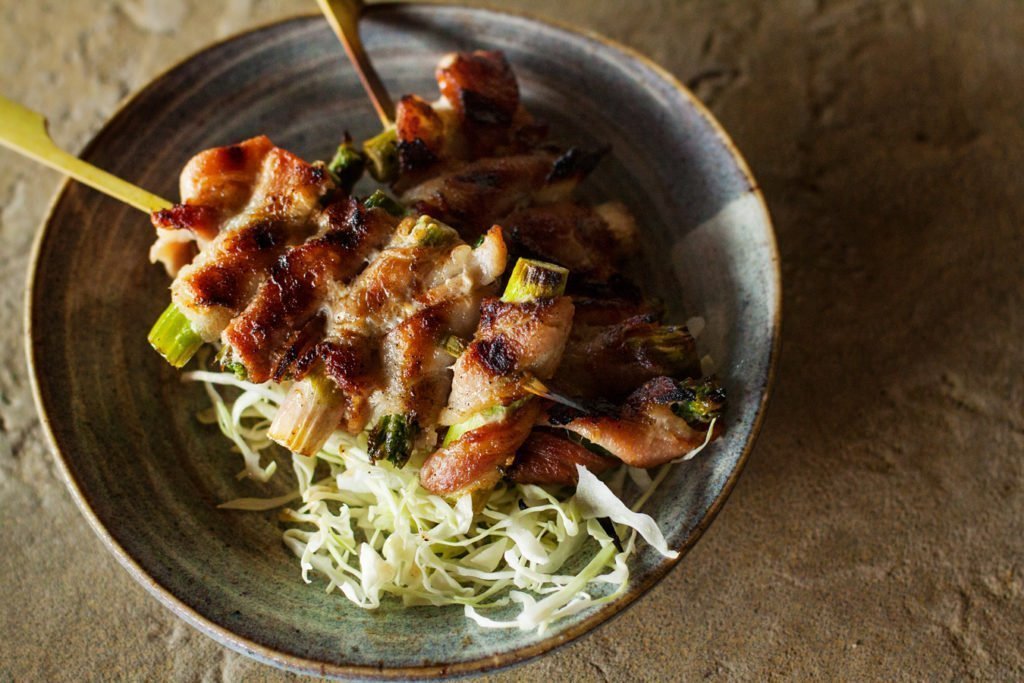 A popular menu item and my personal favorite, the steamed buns ($6) are so good you'll want two orders. Two soft, pillow-like buns are stuffed with melt-in-your-mouth pork belly or braised ribs then topped with pickled veggies and red chili paste. Drizzle the housemade aioli on top for an extra kick of flavor.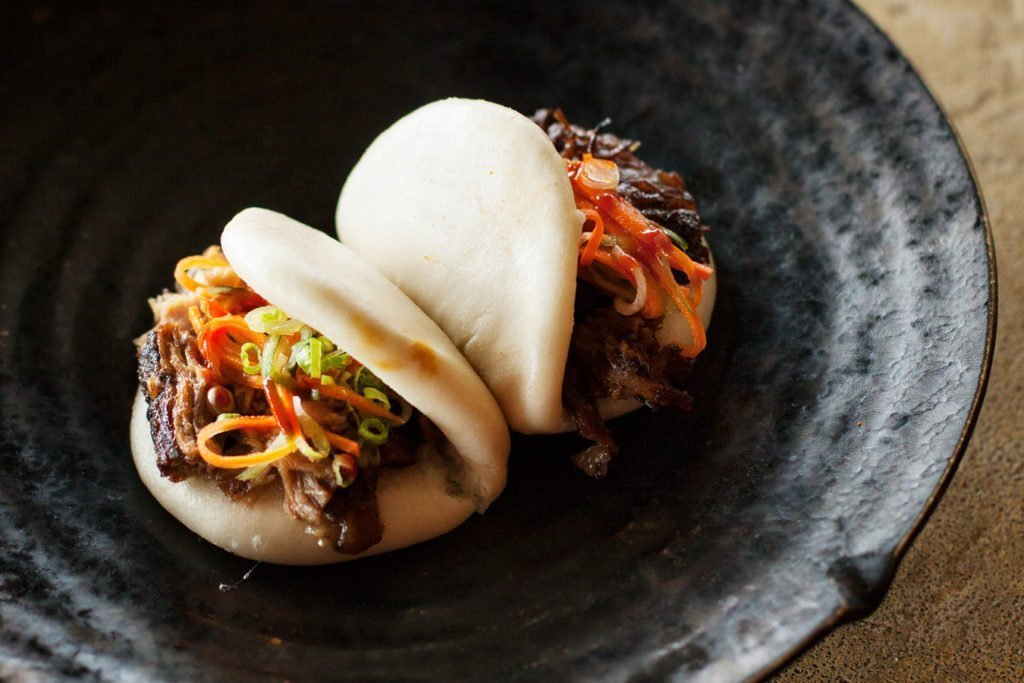 An order of fresh create your own sushi ($3-$6) is a good introduction to Dragonfly Robata Grill's many sushi offerings. I opted for the box sushi, which allows you to choose up to four kinds of seafood and optional toppings, like tempura flakes, spicy sauce, and jalapenos.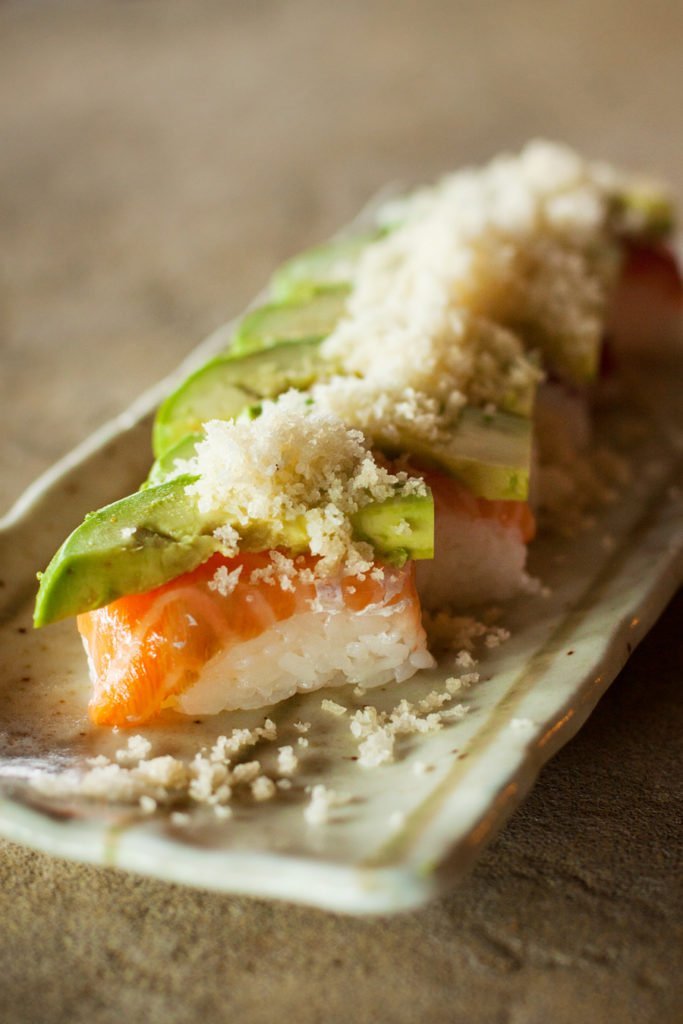 I ordered yellowtail and tuna topped with avocado and tempura flakes, a delicious and fresh combination when combined with the trusty aioli sauce.
Other food options include the crunch roll, baby spinach & shiitake mushroom salad, chicken thigh karaage, and Japanese sliders.
THE GRADE
Drinks: No matter your preference, there's something on the menu you'll love. And with each drink priced under $6, you've got the green light to have at least two!
Food: Everything I sampled was flavorful, fresh, and memorable. The steamed buns and robata grilled skewers were favorites. And the house aioli is a must!
Setting: As the night went on, the outdoor patio continued to fill up. Pleasant chatter, chilled-out house music, and earthy décor blend for an atmosphere that's simultaneously upbeat and relaxing. You could easily pass hours here without noticing the time.
Dragonfly Robata Grill & Sushi scores an A. The drink selections are varied, the food is top-notch, and the patio provides relaxing date night ambiance. Plus, everything on the menu is $6 or less. This is a happy hour that will leave your belly and your wallet satisfied.
Dragonfly Robata Grill & Sushi
7972 Via Dellagio Way
Orlando, FL 32819
http://www.dragonflyrestaurants.com
Happy hour is served daily from 5-7pm.
Want more happy hour info? Check out our Guide to Orlando Happy Hours.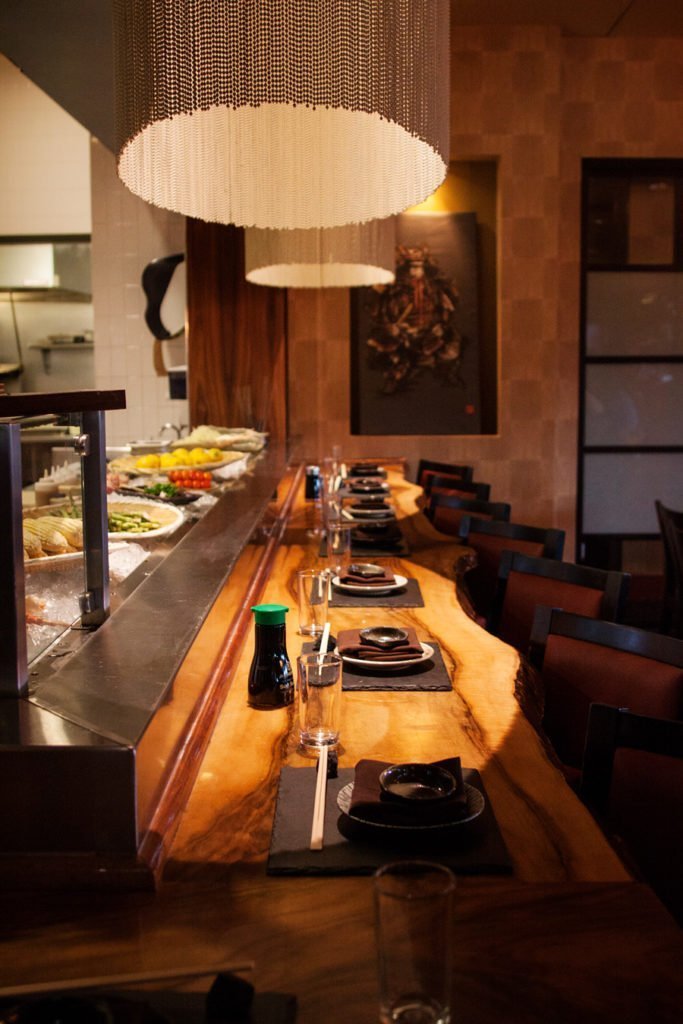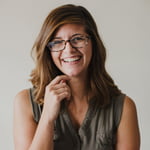 About the Author/Photographer:
Stephanie Patterson is a talented professional food and travel photographer and writer with a passion for creativity, the beach and great eats. When she's not taking photos or writing, you can find her exploring the state for her Florida travel blog, Travel Taste Click. Find her online at www.spattersonphotography.com and www.traveltasteclick.com.