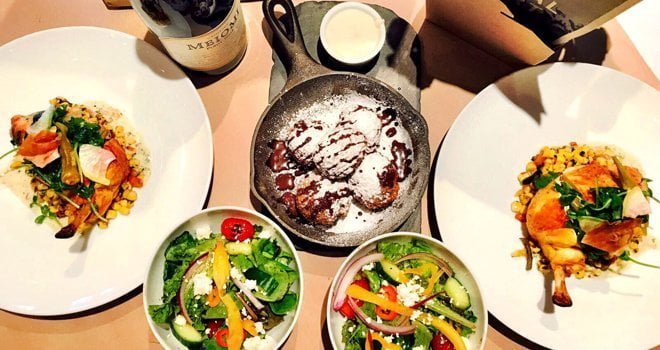 We've all been there: cooking at home feels like a chore, yet you don't quite feel like getting dressed up to go out either. What's a couple to do? As tempting as it may be, resist the siren call of that microwaveable meal in your freezer or ordering pizza from the same old delivery spot down the street. Instead, elevate your takeout date with fresh eats from Orlando restaurants.
Several Orlando restaurants offer special takeout and delivery meals, and delivery services like UberEats and Postmates make ordering from your favorite restaurants around town a breeze. And if you're a fan of cooking but not grocery shopping, several subscription services are available.
We've done the research so you don't have to. These date night worthy meals are waiting to be delivered to your doorstep!
Takeout Meals for Two
There's more to takeout than Chinese and pizza. Here are several local restaurants offering delicious deals for date night in addition to healthy meal takeout and delivery in Orlando.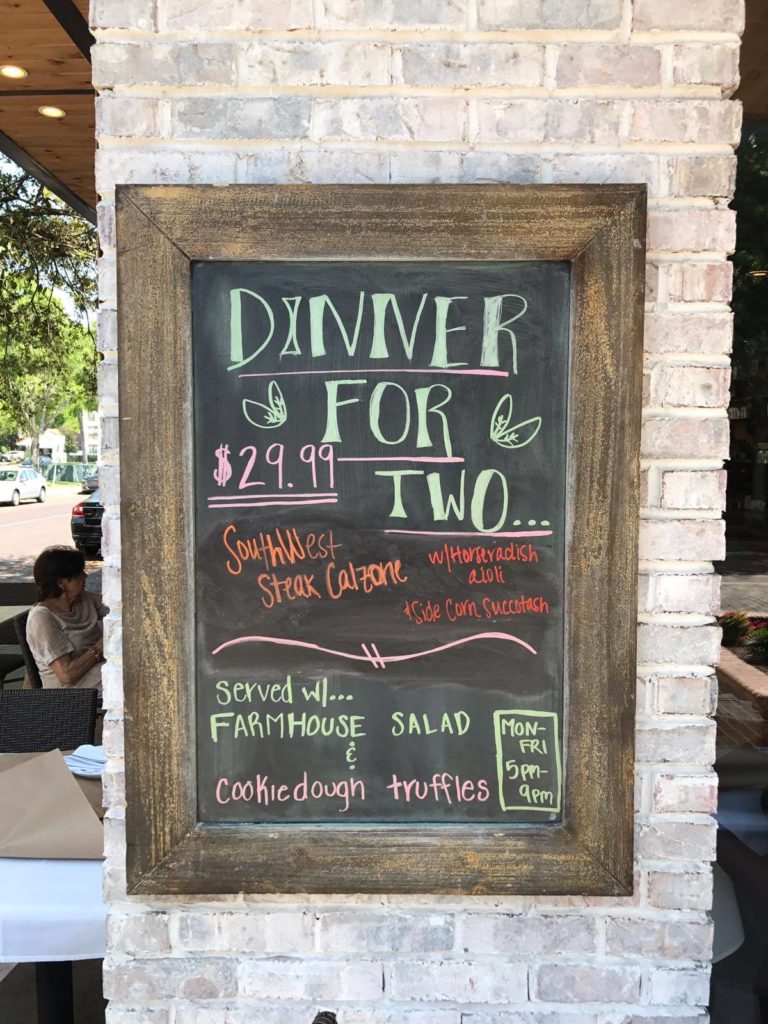 Boca Winter Park
If you can't make it out to Boca's awesome happy hour, definitely take advantage of the weekly "Dinner for Two" option. For $29.99, you can get a meal for two, side, salad, and dessert. The meal options change daily, so call ahead or check the chalkboard outside to see the feature for the day. Dinner for Two is available Monday-Friday from 5-9pm (to-go only).
Menu example: Roasted chicken with mac-n-cheese balls, corn on the cob, farm house salad, and cookie dough truffles
Farm & Haus
Farm & Haus, which now has a brick and mortar location in East End Market, has been a longstanding favorite for meal delivery in Orlando. Every Friday, a new menu is posted online for the following week. As long as you order by 3pm, you'll have dinner delivered the same day. Your dinner will arrive hot and ready to eat – no cooking required. Pickup at East End Market is another convenient option. Expect to pay between $12-$16 per dish. Vegan, gluten-free, vegetarian, and dairy free options are usually available. Meal delivery is available Monday-Thursday only.
Menu example: Chicken tikka masala with naan bread
Juice'd
When you need a healthy breakfast or meal in a pinch, Juice'd is a great go-to. Their hearty smoothie bowls are perfect for starting the day. You can call in your order ahead of time and take advantage of the curbside pickup option. There's a reserved parking space out front for that purpose, so no worries about the hassle of finding street parking. Juice'd is also on UberEats if you don't have time for pick-up.
Menu example: Dragon smoothie bowl
Date Night Delivery
For those busy nights when you don't have extra time to run to the store or grab takeout, delivery is the way to go! Many local Orlando restaurants partner with delivery services to bring fresh, quality eats to your door. Here are a few of our favorites.
UberEATS
Hawker's Asian Street Fare
Asian
Menu examples: Pad Thai, Miso ramen, Korean twice fried wings, steamed baos
Pizza Bruno
Italian
Menu examples: Blanca pizza, crimson ghost pizza, garlic knots, Nutella cannoli
Artisan's Table
American
Menu examples: Pork chop, Artisan burger, shrimp linguini, Togarashi seared tuna
Shari Sushi Lounge
Asian
Menu examples: Lobster Gyoza, dragon roll, Chef's Omakase, summer roll
Teak Neighborhood Grill
American
Menu examples: Glazed donut burger, pan roasted mussels, key lime chicken dinner, chocolate lava cake
Visit www.ubereats.com for a full list of restaurants that deliver in Orlando.
Postmates
Black Rooster Taqueria
Mexican
Menu examples: Beef achiote bowl, Black Rooster asada taco, chicken tinga taco, chocolate-chipotle flan
Pig Floyd's
BBQ
Menu examples: Pork belly taco, sliced brisket, barbakoa meat platters, grilled Mexican street corn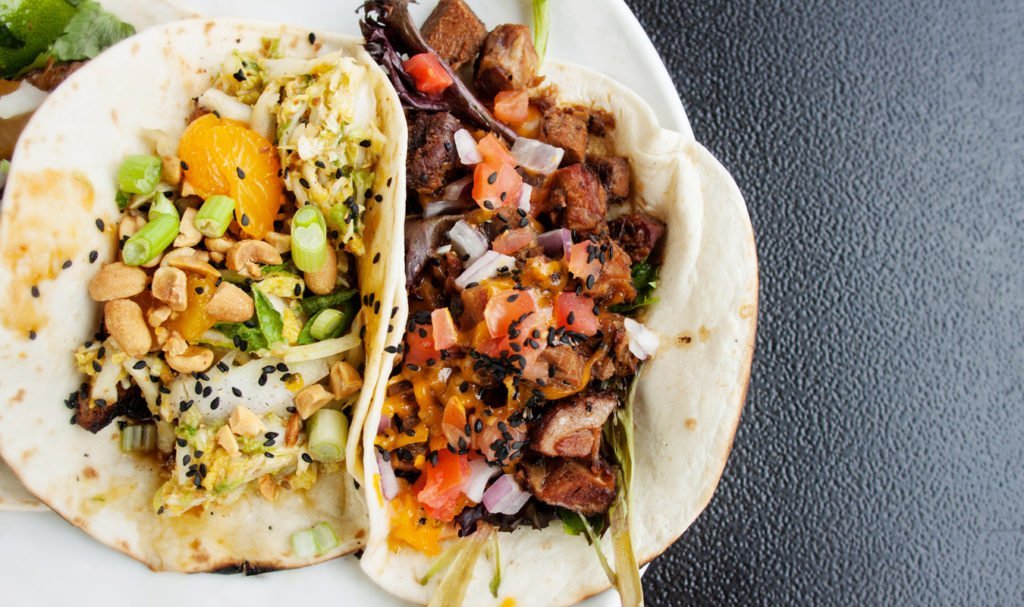 Santiago's Bodega
Spanish
Menu examples: Mozzarella burrata, yellowfin tuna ceviche, beer short ribs, shrimp & chorizo
Infusion Tea
Vegan
Menu examples: Tempeh taco salad, loose leaf teas, Greek pizza, grilled cheese panino
RusTeak
New American
Menu examples: American Kobe burger, sweet potato tots, cider jam chicken, prosciutto arugula flatbread
Visit https://postmates.com/Orlando for a full list of restaurants that deliver in Orlando.
Doorstep Delivery, GrubHub, and Eat24 also deliver in Orlando.
More Options
Sometimes the biggest hassle with cooking is the time needed to invest in going to the grocery store and meal prep. Meal delivery kits like Hello Fresh and Blue Apron provide all the ingredients you need along with easy to follow recipes.
If it's just the grocery store trip that's bogging you down, check out Shipt, which is a grocery delivery service. Place your order in the app and a shopper will head to the store to get your groceries and deliver. As of now, the only participating grocery store is Publix. You can also order liquor, which is available from ABC Fine Wine & Spirits.
Feature image courtesy of Boca Winter Park