This past Friday we rolled up our sleeves and threw on our hairnets to create over 8,000 meals with Feeding Children Everywhere for the 14th Do Good Date Night event.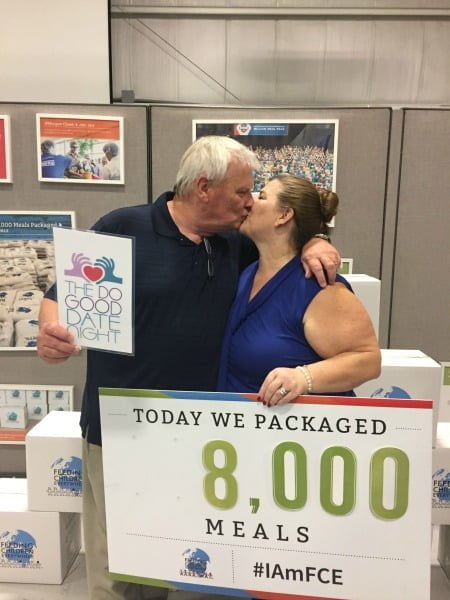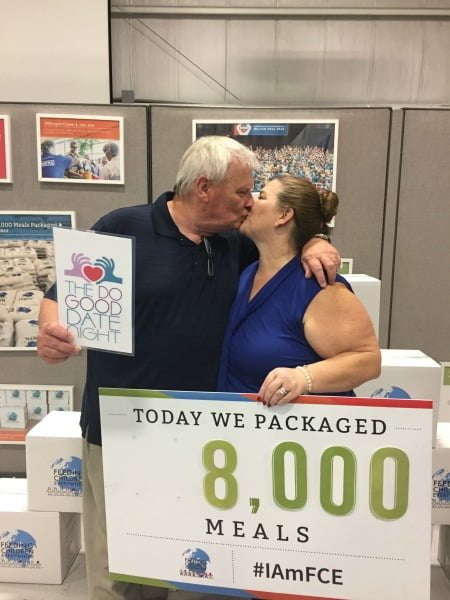 Working in a fun assembly line, our 80 attendees labored tirelessly in teams to mix rice, lentils, beans and veggies that were bagged and boxed. This week, these meals will be shipped to Haiti and turned into high-protein, vegetarian casseroles for families in impoverished regions of the country.
Since its inception in 2010, Feeding Children Everywhere has worked with thousands of volunteers to create millions of meals for hungry bellies in the US and around the world. Friday's event was our 4th Do Good Date Night collaboration with this Central Florida based non-profit. As usual, couples not only made a difference in the issue of hunger but had a great time doing it.
Following our hour of volunteering, couples enjoyed a BBQ feast provided by 4 Rivers Smokehouse, which included pulled pork sliders, baked beans and tangy slaw, while acoustic guitarists played in the background and couples conversed and made new friends.
In the end, we created 8,060 meals and raised over $500 in the raffle, which was donated to Feeding Children Everywhere in its entirety.
OUR NEXT DO GOOD DATE NIGHT
Do Good Date Night will return in May 2017. Be sure to join our mailing list to be alerted when tickets go on sale.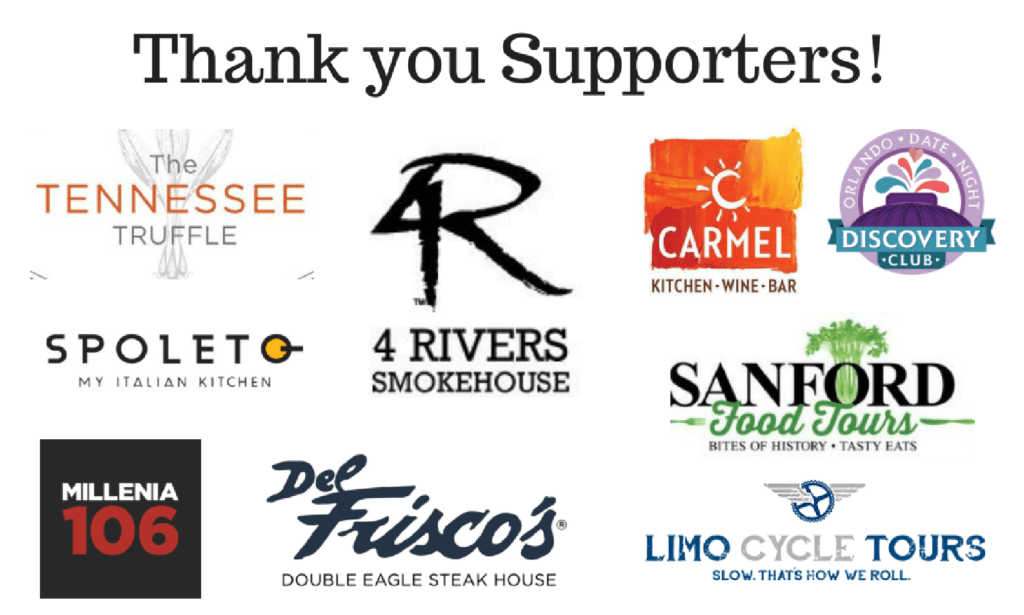 EVENT PHOTOS