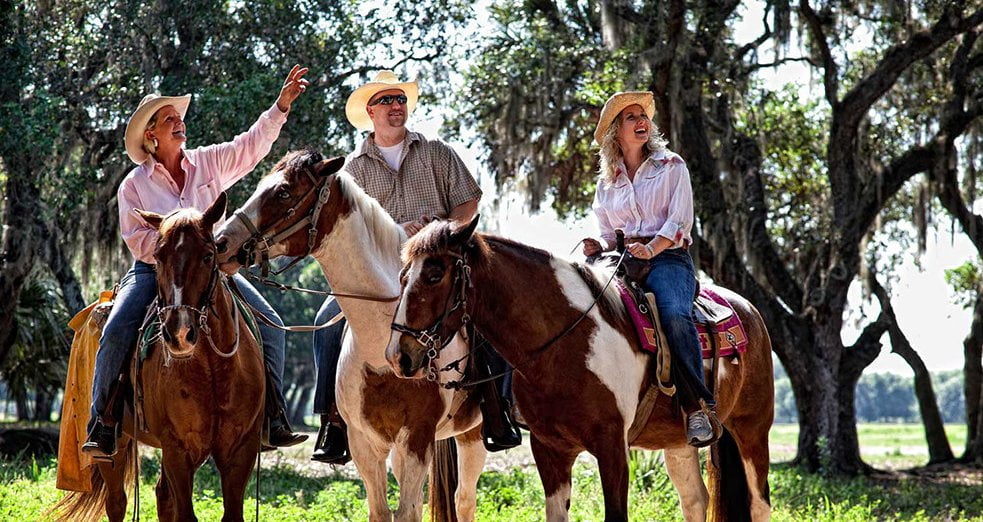 Ready to horse around on your next date night? Florida is a horse lover's paradise with more than 500,000 horse residents, of which more than 60% are used for competition and recreation. If want to hit the trails, use this list of Florida State Parks with equestrian trails. For even more horse play, have a "hay" day with these horse-themed date adventures.
1. Group Horseback Trail Ride
Forever Florida offers exhilarating zip-lining, nature tours, camping, and a guided horseback trail ride. During the 1.5 hour experience, you'll see "Florida cracker" horses and ride on historic trails first used by Native Americans back in the 1500s. The fun deepens as you ride through Bull Creek…prepare to get wet!
2. Rodeo
While the 8-second bull rides might be considered the stars of the show, horse events comprise most of the Silver Spurs Rodeo. Events include Bareback Bronc Riding, physically demanding like bull riding; Barrel Racing, an individual timed event; Saddle Bronc Riding, an event with roots back to the Old West where cowboys would train wild horses; Steer Wrestling, a two-cowboy task with a steer; Team Roping, another team vs. steer challenge on horseback; and Tie-Down Roping, previously known as calf roping which originated in the Old West, where sick calves were roped and tied down for medical treatment. The next rodeo will be held June 2 & 3, 2017.
3. Horse-Drawn Carriage Rides
After a lakeside dinner date in the quaint town of Celebration near Walt Disney World, climb aboard a horse-drawn carriage with Misty Blue Acres. Gorgeous horses will guide you down stunning, quiet streets every Friday, Saturday and Sunday evening (6–10 pm).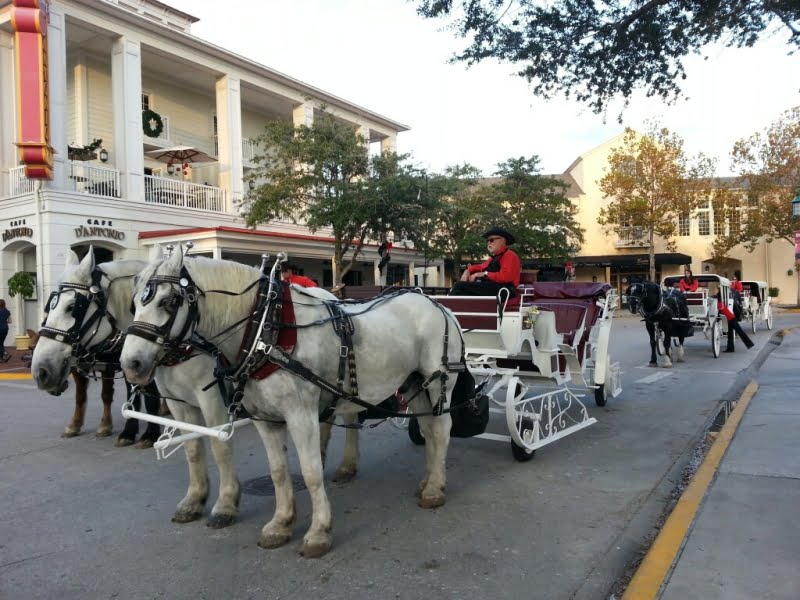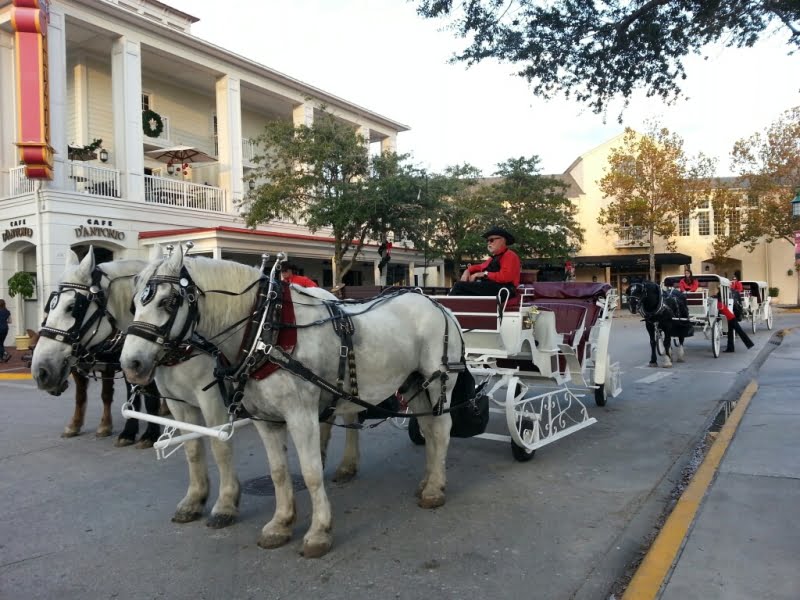 4. Glamping
Giddy 'up and head over to Westgate River Ranch, a genuine dude ranch in the heart of Florida's cattle country, to glamp (aka glamorous camping) in a luxe teepee. You can enjoy pastimes like airboat rides, swamp buggy rides and, of course, horseback riding and horseshoe games.
5. Private Horseback Ride
Book an intimate venture with Hidden Palms Ranch & Trail Rides for two riders (you and your date) along with a guide. Wander through the Lake Jesup Conservation Area and embrace the crisp breeze as you spot an array of birds and ride among fields of vibrant wildflowers.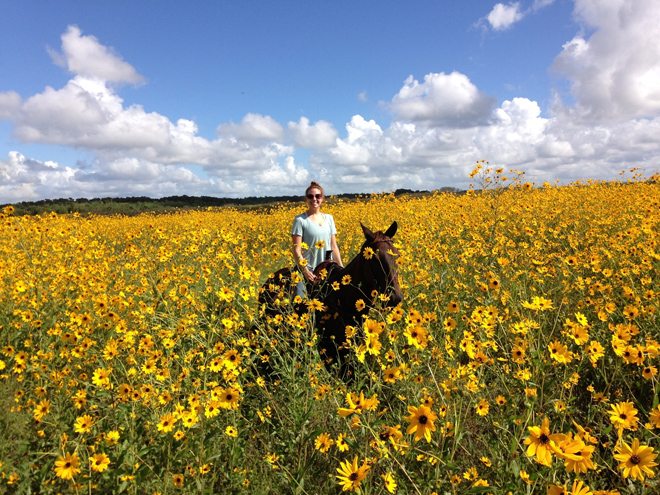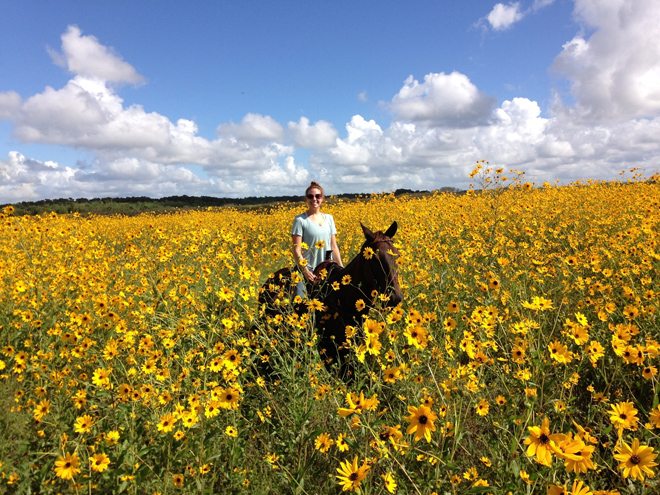 6. Dinner Show
If you simply want to watch majestic horses strut their stuff, make a reservation at Medieval Times. Feast on a rustic, four-course meal as you watch a two-hour tournament featuring horses, knights and fierce competitors. OK, the show is a bit hokey but go along for the ride anyway!
7. Lessons
If you're ready to take your relationship – the one with your horse, not your date – to the next level, seek lessons at Delta Equestrian, a boutique sporthorse training center in Sorrento or CrossTies LLC, a Geneva company owned by equestrian Olympian Laura Graves.
8. Horse Surfing
Start with a sandy beach ride at Palma Sola Bay Club in Bradenton and then coast into the ocean on your horse. BeachHorses encourages brave riders to stand on the horse and ride it like a surf board!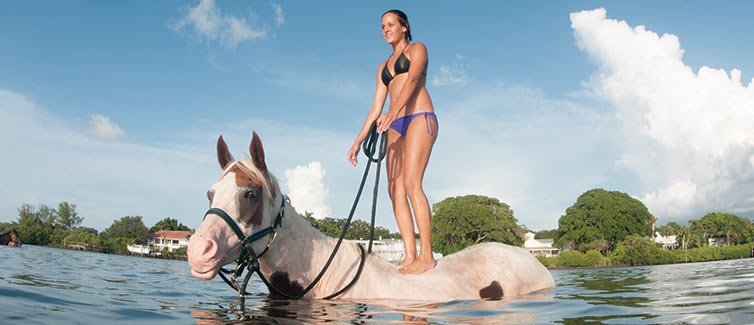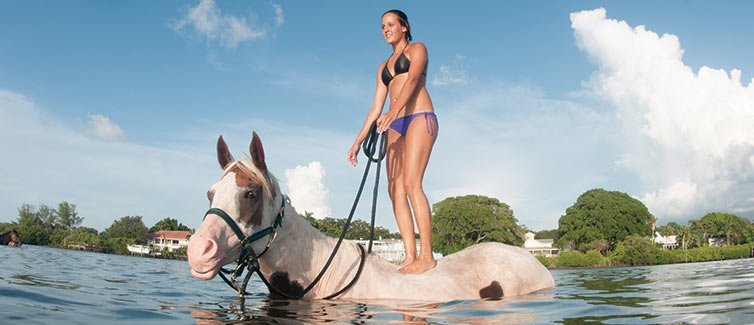 9. Polo Match
Take I-4 West for about an hour and you'll arrive at DI Polo Tour in Plant City. This facility invites all levels from beginner to experienced to give the sport of polo a swing. Ponies are provided (or can you bring your own), but mallets and helmets are not. Or, if you'd prefer to see someone else take the reins, watch the action from the sidelines during a weekend game (season runs September-April).
10. Racetrack
If you prefer to play the ponies, visit Horse Shows In The Sun in Ocala or Tampa Bay Downs in Tampa.
Feature image credit: Westgate River Ranch