Reading between the Wines, the annual fundraising event for the Adult Literacy League, returns Wednesday, April 12, 2017 with what promises to be an unforgettable evening of culinary tastes and tales.
Attendees will enjoy delicious food and beverages from local restaurants followed by a special presentation featuring James Beard award-winning chefs and cookbook authors, Art Smith & Norman Van Aken.
Participating in a lively discussion moderated by local author Bob Morris, Chefs Art and Norman will share their take on Florida's distinctive larder and harvests. From pecans to mangoes, from beef to seafood, come meet these masters of Florida fare.
Reading between the Wines combines some of our favorite things – fine wine, great food and great books – plus it raises money for a great cause: creating a literate Central Florida community.
PARTICIPATING RESTAURANTS
1921 By Norman Van Aken
4 Rivers Smokehouse & The Coop
Cabot Creamery
Carmel Kitchen
Homecomin' Florida Kitchen
Fiorenzo Italian Steakhouse
Olde Hearth Bread Company
The Palm Restaurant
Raglan Road Irish Pub And Restaurant
Swine & Sons
All wine generously provided by Darden Restaurants and PRP Wine International.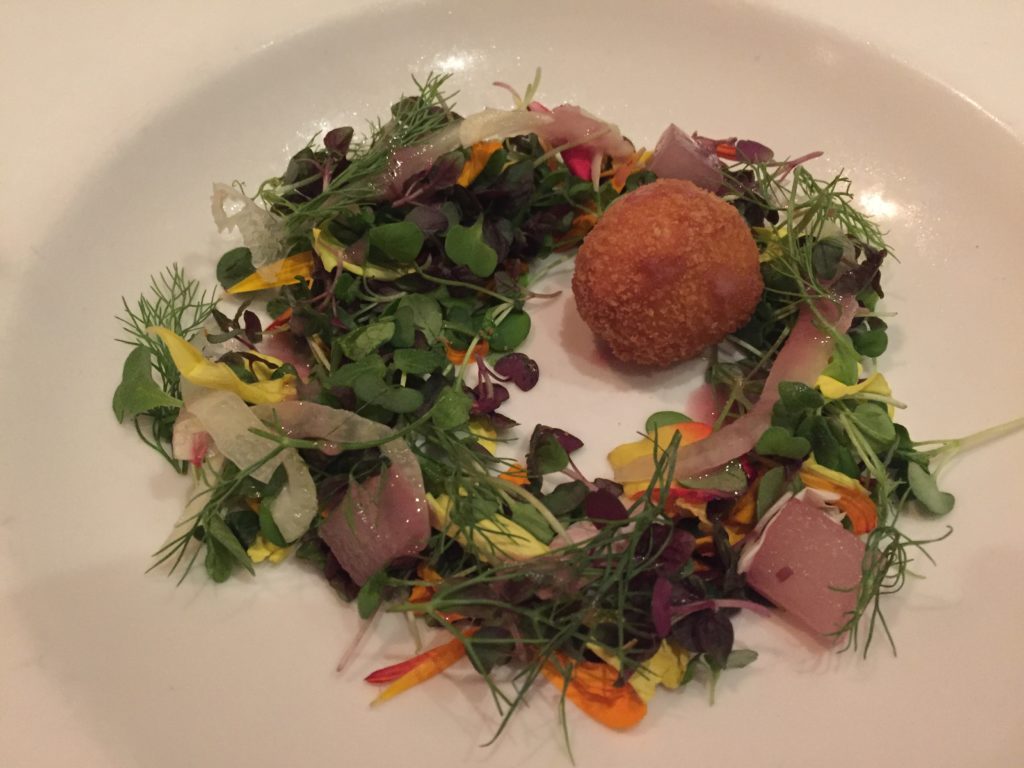 DETAILS
Wednesday, April 12, 2017
6pm – 9pm
Orlando Science Center
777 E Princeton Street
32803 Orlando, Fl
Individual General Admission tickets are $90 and include unlimited bites and sips plus a seat during the discussion with celebrity chefs Art Smith & Norman Van Aken.
For a more exclusive experience, attendees can reserve their own cocktail table for the duration of the event. Each package includes admission for four (4) connoisseurs, a reserved cocktail table at the event, and two (2) complimentary bottles of wine (choice of white or red). Reserve your Connoisseurs Table for $600.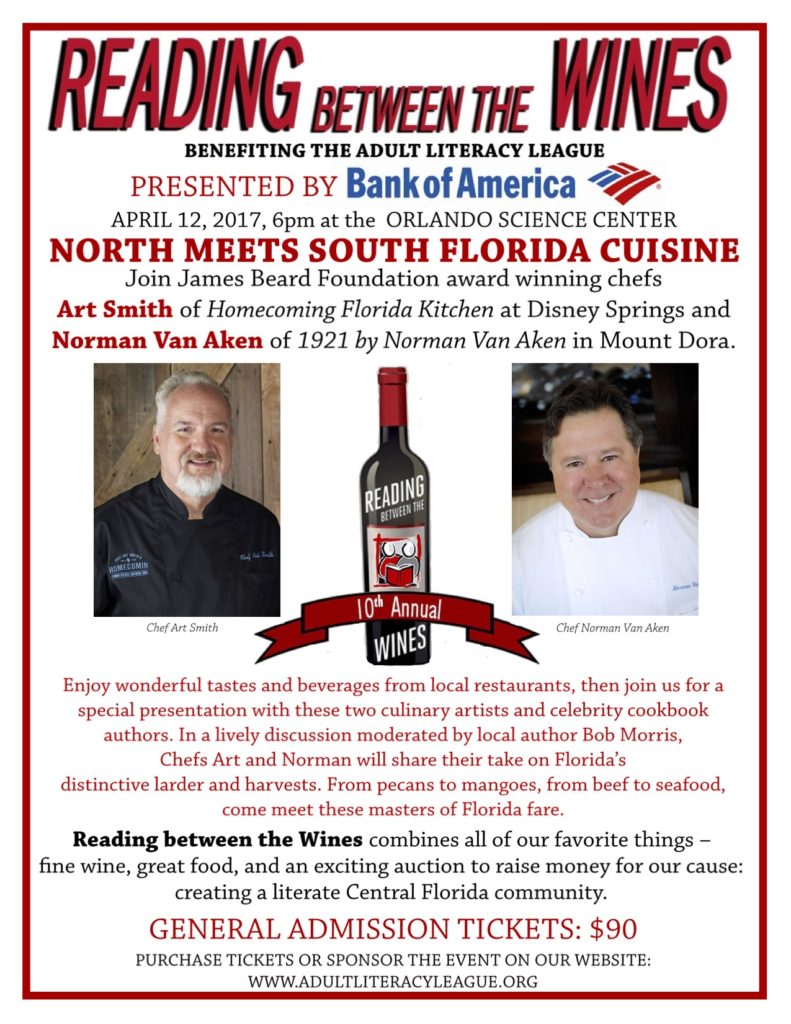 ABOUT THE ADULT LITERACY LEAGUE
Founded in 1968, the Adult Literacy League is the largest literacy organization in Florida and one of the most highly regarded in the nation. Adults reading at various levels or those who lack adequate English communication skills come to us to improve their literacy skills (i.e., reading, writing, computing, or using technology), or to gain English fluency. With 1 in 5 adults in our community reading at or below a 5th grade level, these services are more important than ever. ALL offers over 50 classes a week in various subjects as well as one-on-one tutoring sessions weekly, at no cost. In addition, they have a family literacy program aimed at creating self-reliant, literate parents because they will raise self-reliant, literate children. Visit adultliteracyleague.org for more details.