Couples who play together stay together! Whether you want to work as a team or engage in some healthy competition, let the games begin with these game-inspired playful date ideas.
1. Archery: Target summer camp memories of love and take aim with Cupid's bow and arrow. LeadFeather Guns & Archery offers half-hour, one-on-one instruction courses for $30. It's bow go-time with your beau!
2. Disc Golf: Bill Frederick Park is a great spot to picnic, fish on Turkey Lake, and play "disc golf," a game in which a Frisbee is thrown into metal basket targets positioned throughout lush, shaded grounds. Entry to the park is $2/person or $4/car; choose between two 18-hole courses.
3. Fencing: You've watched the romantic comedy The Princess Bride a million times…now you can channel those beloved characters by taking a fencing class ($10) on Mondays or Thursdays (7-8 pm) at the Orlando Fencing Club.
4. Foot Golf: Maybe you're a divided household…one of you likes golf and the other prefers soccer. Good news: You can combine the two sports by playing Foot Golf, a cross between soccer and golf played with a soccer ball, at Sanctuary Ridge Golf Course in Clermont. Kick off a round for $15! You can also play at Reunion Resort.
5. Retro Game Night: Save the date this must-do gaming date! On April 6, you can play games like Battleship, Candy Land, Chinese Checkers, Clue, Mystery Date, Scrabble, Twister, video games and more from 7 pm- midnight at the Orange County Regional History Center.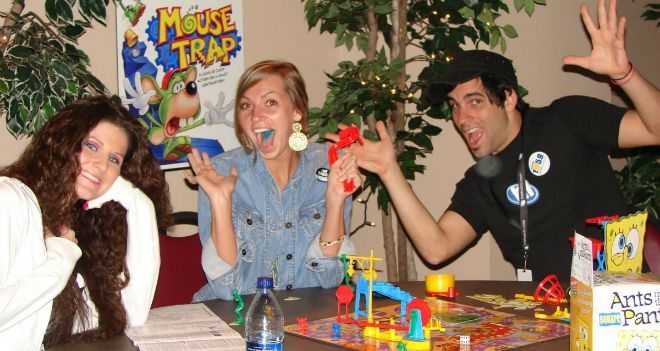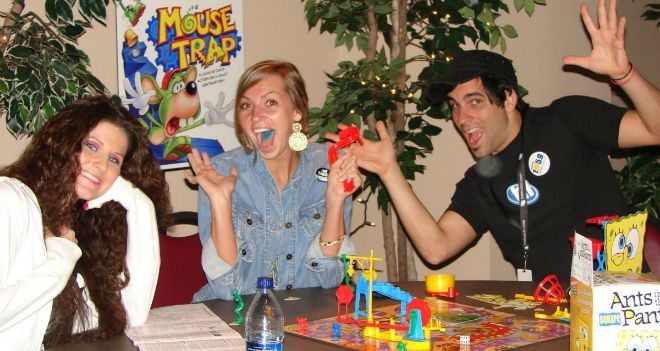 6. Roller Derby: Gone are the days of puppy love at the roller skating rink, but you can embrace the thrill of fast-paced, action-packed roller derby with the Orlando Psycho City Derby Girls! The 2017 season of this non-profit, skater-run league is in full swing with home events held once to twice a month at Semoran Skateway. Tickets are $8 in advance or $10 at the door. Food and adult beverages are available for purchase (all beer and wine charitable contributions go to benefit the Greyhound Pets of America Senior Sanctuary of Florida). Continue on at the player after-party often held at Friendly Confines in Winter Park.
7. Rugby: Did you know that the Orlando Rugby Football Club launched in town before Walt Disney World opened? It's time to discover this hidden (sport) gem! Football fans looking for a change of pace in the off season will love this aggressive game. Held at the Central Florida Fairgrounds, spectator admittance is free.
8. Shuffle Board: Head to The Orlando Shuffle Board Club for a super fun date night and free shuffleboard experience on the 1st and 3rd Saturdays of the month. This isn't your granny's game!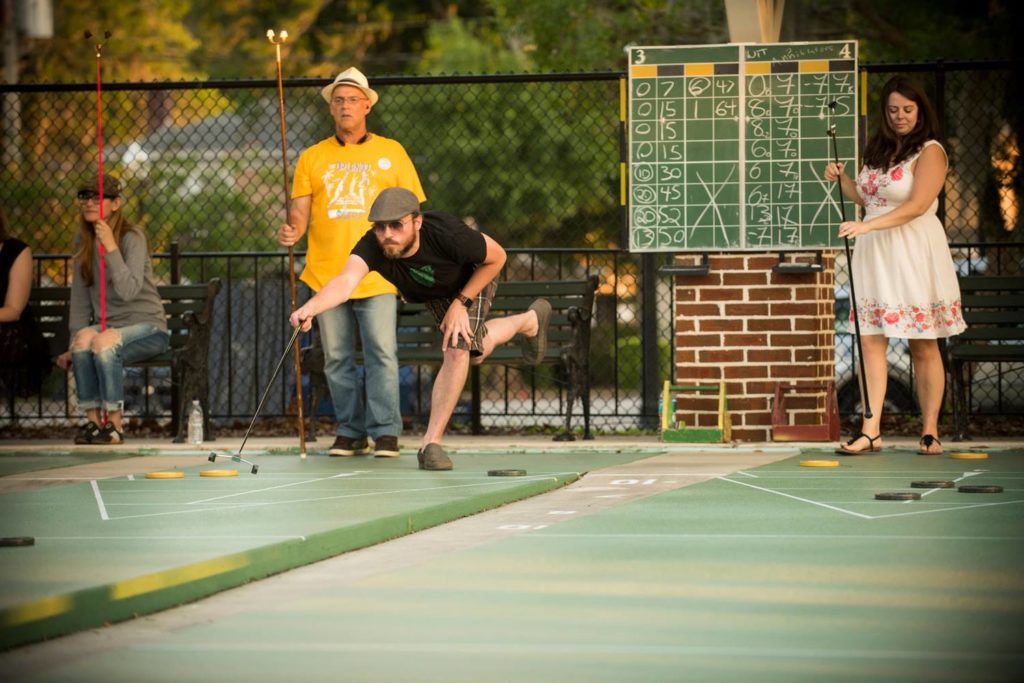 9. Ten10 Run Club: Want to speed things up in your relationship? For those who loved our How to Plan a Running Date Night post, check out this brew-tastic group that embarks on 2 mile, 5K and 10K routes starting and ending at Ten10 brewery each week. Participate, for free, every Tuesday starting at 6:30 pm.
10. WhirlyBall: Romance is a whirlwind experience, so turn things up a notch at WhirlyDome with sports-inspired bumper cars and laser tag. This adult-friendly play space serves alcoholic beverages to give you the liquid courage you need to try this unique game combination of basketball, hockey and jai-alai played while riding an electrically powered machine called a WhirlyBug. Opt for 'All You Can Play' WhirlyBall and laser tag on Sundays (4-8 pm) or Thursdays (6-10 pm).