Remember last month when Lisa Ngai and her boyfriend Scott won our epic giveaway for a $1,000 Winter Park Village Date Night? The duo became the Couple at Large and have returned to Orlando Date Night Guide to share all the details about their special day and night.
I couldn't believe it when I checked my email one morning only to find a message that read "You won the $1000 Winter Park Village Date Night giveaway!" I was so excited I think I read the email at least 5 times, just to make sure I wasn't dreaming.
Even though Scott and I have visited Winter Park Village before, most of the experiences we won were new to us. It wasn't until we spent the entire day at Winter Park Village that we realized just how much there is to do there. It was nice to be able to park the car once for the whole day of activities.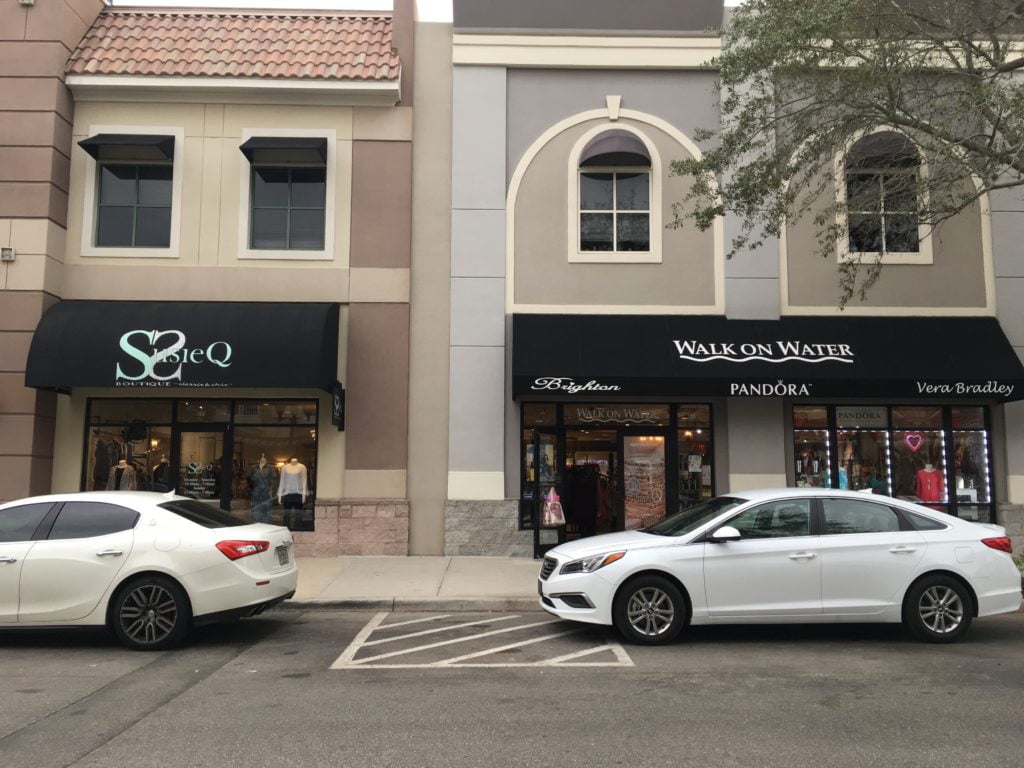 We started our day at Rubio's Coastal Grill, which is the one place we'd been before. I'm a huge fan of their signature fish taco, and the shrimp taco w/ bacon that I tried was equally as good. For non-seafood eaters like Scott, Rubio's does have chicken and steak options as well. The food is fresh and tasty, and it's aways fun to check out the salsa bar.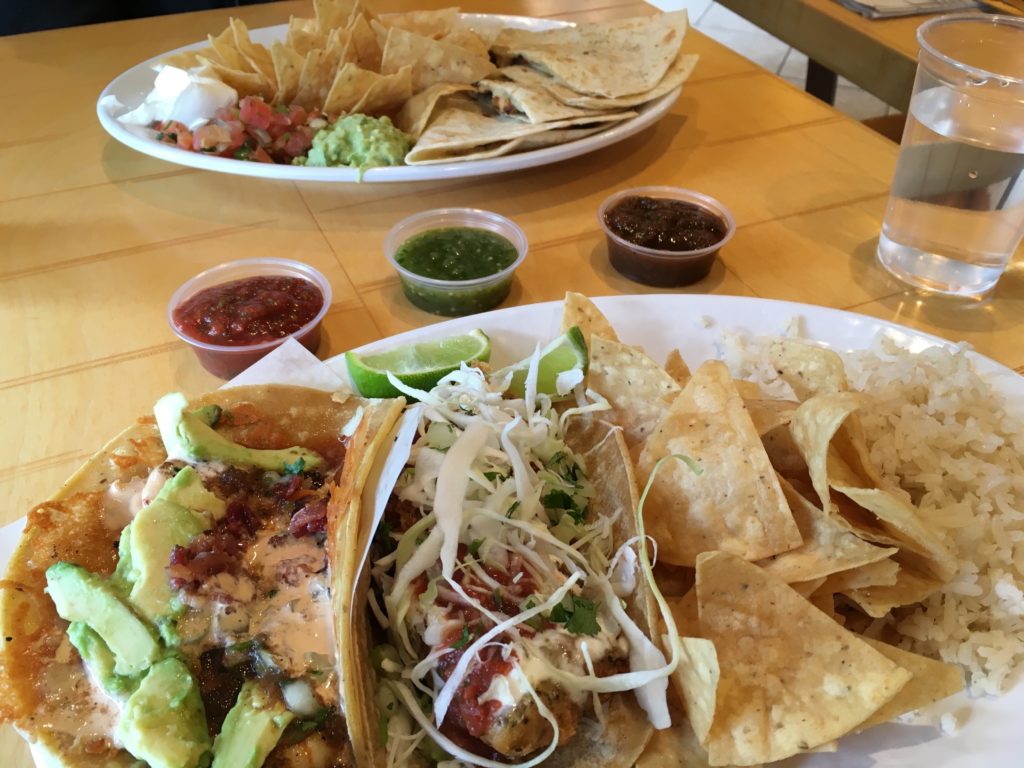 I planned the day strategically to do lunch first, before heading to Pristine Nail Lounge. The giveaway package included their signature manicure and pedicure treatments, which I'm sure would have been amazing, but we modified things slightly so that Scott could participate with me. We both got deluxe pedicures and I got a classic manicure. The pedicure massage chairs were great and we felt incredibly relaxed and pampered.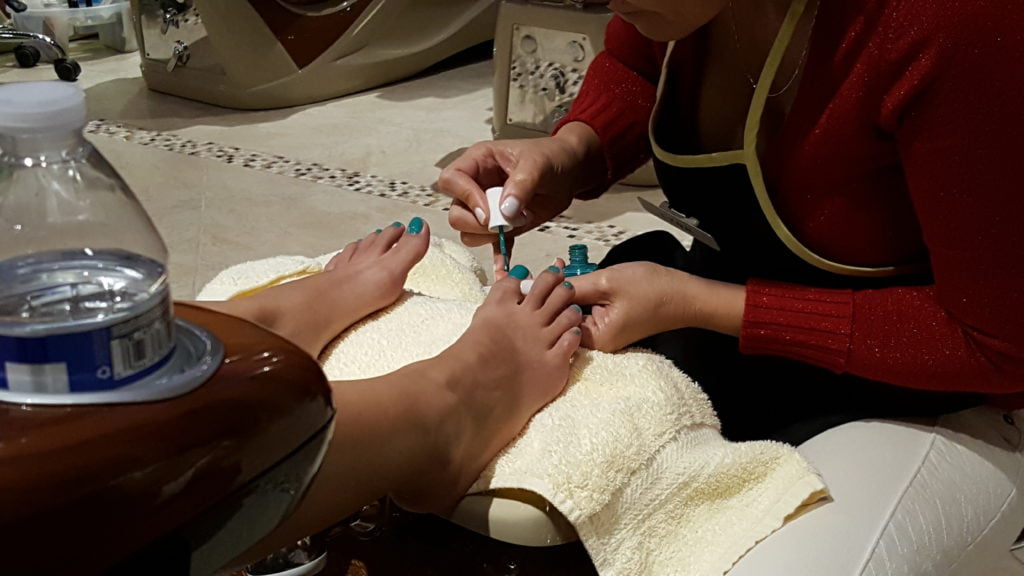 Just lunch and pedicures would have made for a nice date, but we still had a jam-packed day ahead of us. Even though it wasn't part of the package, we made a quick pit stop at Starbucks to recharge. Right next door to Starbucks was our third stop, Versona, to start our mini shopping spree. Versona carries a wide selection of cute clothing and accessories. I'm definitely going back to Versona next time I need to buy a gift for a girlfriend. For myself, I picked up a necklace, sunglasses and an awesome wallet wristlet with a built-in phone charger – perfect for future dates when my iPhone battery is running low!
Next it was Scott's turn to shop at Jos A. Bank. We browsed a bit, but he knew going in that he was hoping to find a nice jacket. A friendly employee took his measurements and showed him the different colors and styles. Scott tried on several options before deciding on a classic navy sportcoat. Now we need to do a fancy date night so he has a reason to wear it!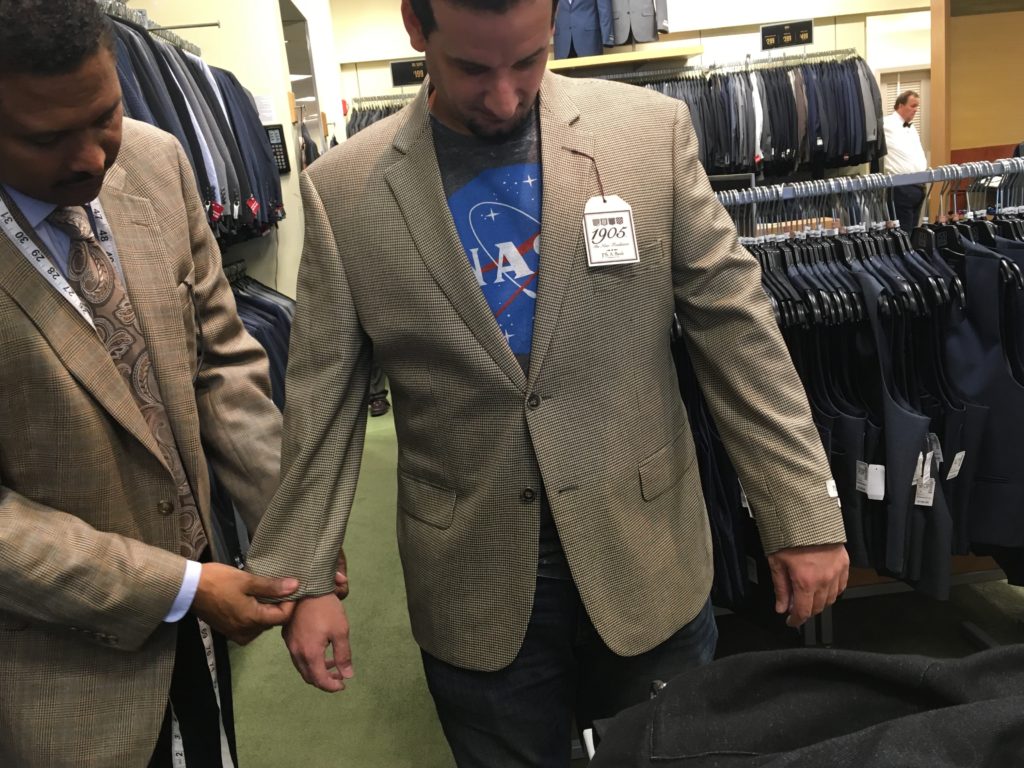 I'd received gift cards to two additional stores – Susie Q Boutique and Walk on Water – and they happened to be conveniently located side by side. We were also a bit tight on time so I saved the gift cards for our next Winter Park Village date.
As if we weren't pampered enough at Pristine, we also had an appointment for a couple's massage at Hand & Stone Massage and Facial Spa. The treatment room was calm and soothing, and the massages were just what we needed after our full day out.
We enjoy dining out, so it was fitting that the giveaway included not just one, but two different Winter Park Village restaurants for a progressive dinner. First up was Mitchell's Fish Market for drinks and appetizers. We took advantage of their happy hour, offered from 4-7pm every day at the bar. I ordered a Moscato white sangria while Scott had a Blue Moon, and we shared the warm pretzel bread with house-made beer cheese for dipping.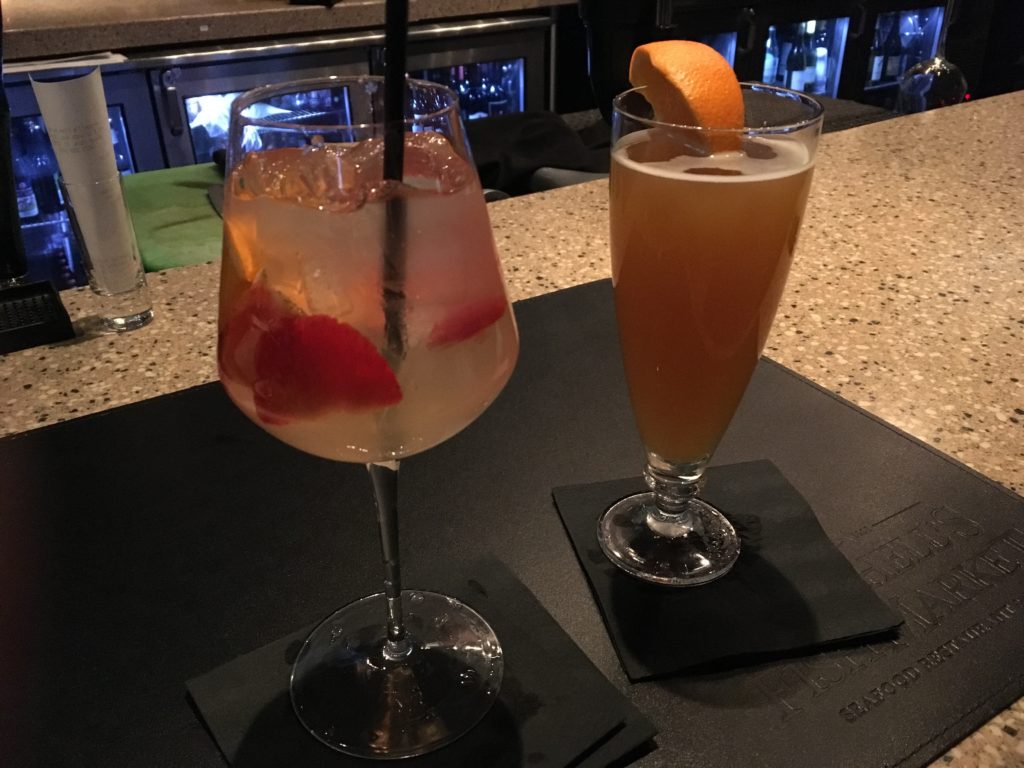 Finally, we headed over to our reservation at Brio Tuscan Grille to finish out the night. The restaurant is gorgeous and the service was outstanding. I had a difficult time selecting an entree because everything sounded good. In the end we both ordered pasta (campanelle carbonara for him and shrimp & lobster fettuccine for me). The dishes were delicious and filling. Even though we were stuffed, we had to satisfy our sweet tooth with dessert, and the tiramisu was excellent.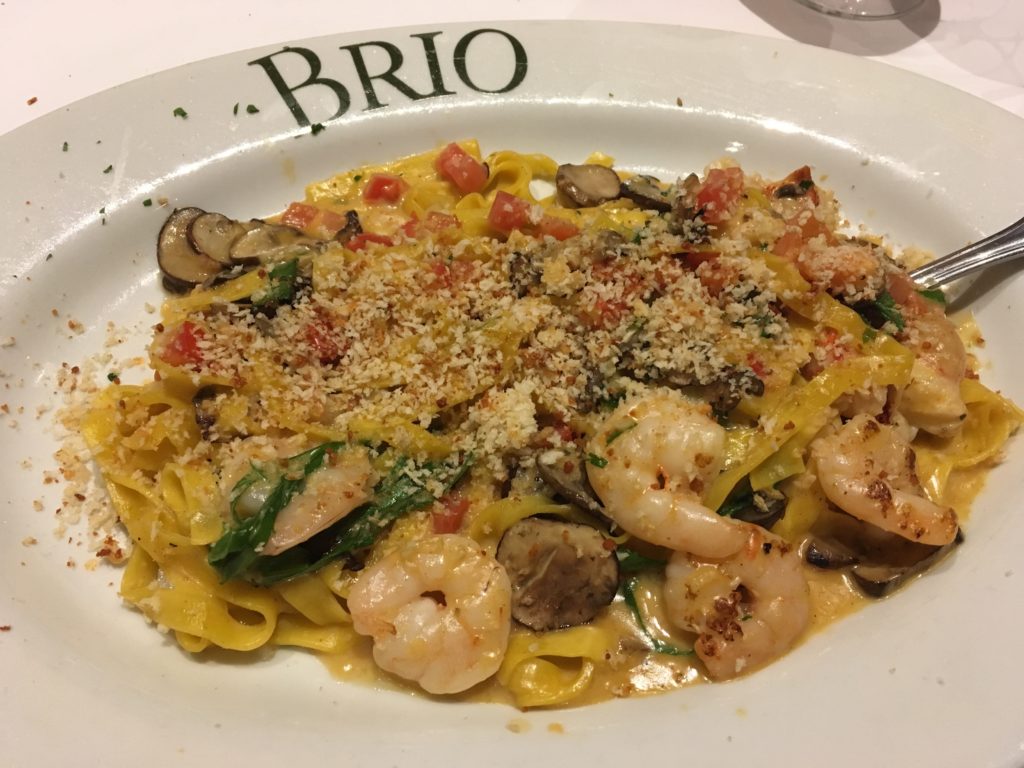 Overall it was an incredible day and even now that it's done, I'm still amazed that we were so lucky to win such an amazing experience. Thank you Orlando Date Night Guide and Winter Park Village!