Live from Orlando, it's Science Night Live! An evening reserved only for adults, enjoy everything you love about Orlando Science Center with grown-up-inspired programming during Science Night Live on Saturday, February 18, 2017, 8:00–11:30pm. They say the best dates have good chemistry so show off your science side and bring your sweetheart to the Orlando Science Center.
This month's edition of Science Night Live will allow guests to:
Enjoy a love-themed presentation by Dawn Maslar, M.S. – The Love Biologist
Explore the out-of-this-world traveling exhibit Astronaut
Participate in the live show 'So You Wanna Be An Astronaut'
View stars and planets through the giant refractor telescope in the Crosby Observatory
Experience giant-screen films in the Dr. Phillips CineDome
Conduct lab experiments in Dr. Dare's Laboratory
Enjoy the latest exhibition on display in Fusion: A STEAM Gallery
Meet award-winning "Science of Parenthood" author Norine Dworkin-McDaniel in The Science Store
Participate in science trivia to win prizes
Delight in food and adult beverages available for purchase courtesy of John Michael Events and The Naked Cupcake

GUEST SPEAKER
Dawn Maslar, MS – The Love Biologist
"Your Brain on Love"
9:00 & 10:00 p.m., Digital Adventure Theater, Level 2
20-Minute Presentation Followed by Q&A
Falling in love is one of the most joyful feelings a person can experience. But, have you ever wondered what caused those sensations? In this talk, biologist Dawn Maslar, MS discusses the current neurological research of falling in love. You will learn how love changes the way your brain functions. You will discover the surprising truth of what's causing those blissful sensations and you will learn how long it lasts. You will laugh, you might cry, but you'll never look at love the same way again.
Dawn Maslar, MS is an adjunct biology professor, writer and researcher of the science of love. She is a TEDxBocaRaton 2016 speaker on How Your Brain Falls In Love and a TEDxWestBrowardHigh 2016 speaker on How Love Transforms Your Brain. She's an award-winning author, with a new book Men Chase, Women Choose: The Neuroscience of Meeting, Dating, Losing Your Mind, and Finding True Love (Oct 2016). Her work has been featured on South Florida Today, in the Pittsburgh Tribune and on NPR.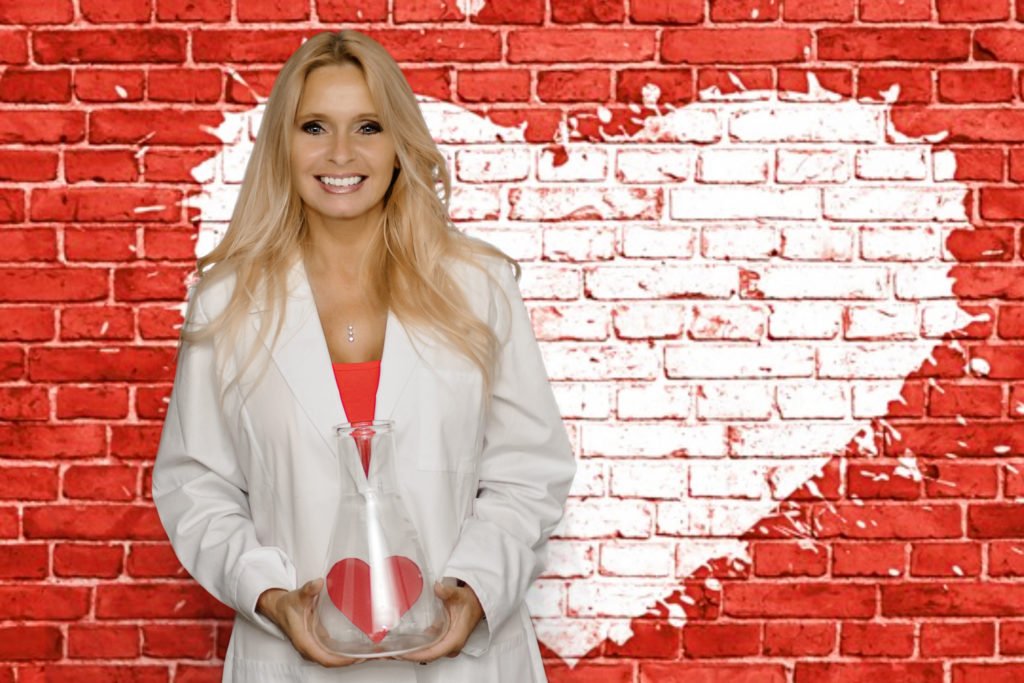 Blast Off with Astronaut
New Traveling Exhibit
Live Shows at 8:45, 9:45, & 10:45 p.m.
Traveling Exhibit Hall, Level 2
Don your space gear and prepare for lift off! This newest traveling exhibit will take you on an out-of-this-world journey!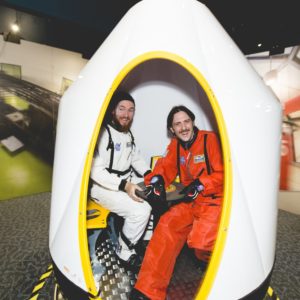 Astronaut consists of 26 interactive exhibits that investigate the reality of the job that modern day space travelers face. From training to take off to daily life in microgravity, discover what real-life space explorers have to go through. If you have ever wondered what it's like to sleep, eat, shower and even use the restroom in space, Astronaut gives you the opportunity to find out.
While you're in the exhibit, be sure to check out the new Science Live! show "So You Wanna Be An Astronaut?" This game show-style performance invites audience members to experience what it's like to be an astronaut with food-identifying challenges, a hover chair obstacle course, anti-gravity relay races and more.
Meet & Greet "Science of Parenthood" Author
Norine Dworkin-McDaniel
8:30–11:00 p.m., The Science Store, Level 2
'Parenting snarkologist' Norine Dworkin-McDaniel, the award-winning writer behind the humor site, "Science of Parenthood" will be in The Science Store during Science Night Live to for a special meet and greet! A must-read for any parent who has despaired of ever sleeping, showering or excavating their living room from layers of plastic toys again.
Limited signed copies of the book will be available in The Science Store while supplies last. Science of Parenthood hit #1 on Amazon's Hot New Parenting Humor Releases and won both the Independent Book Publishers Association's GOLD Benjamin Franklin Award for Parenting/Family and Foreword Reviews' SILVER INDIEFab Award for Humor.
PLAN YOUR VISIT
Tickets
Adults & Seniors $15.95
Members Free (with promo code)
Please remember that Science Night Live is for visitors ages 21 and up only. Don't forget your ID so you will have access to the bars.
Tickets are only available online so get yours before they sell out!
Event Parking
Main event parking is located at Orlando Science Center Garage on Princeton Street. Parking is free and on a first come, first serve basis. To find authorized overflow parking locations, please download the Guest Overflow Parking Map.
For more information, call 407-514-2000 or visit www.osc.org/science-night-live/.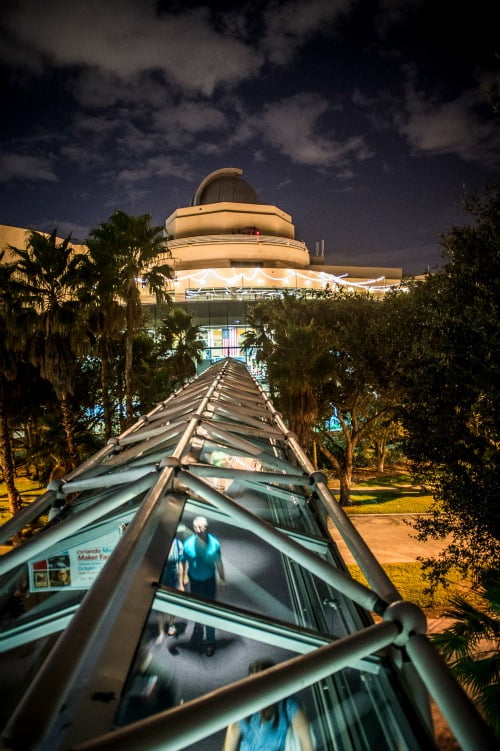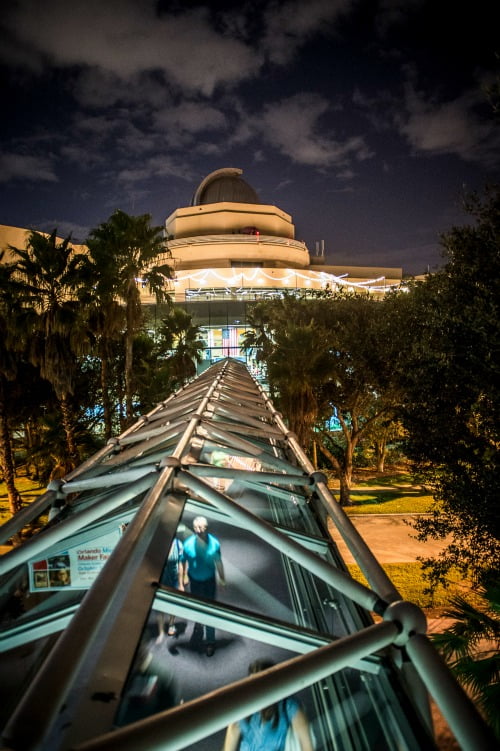 DISCLOSURE
We were compensated to write this post…
and
We are committed to providing you with valuable content that informs and inspires you…
and
We are clear that all of our content, including our sponsored content, gives value to our readers.
Our commitment as a for-profit website is to marry total transparency with superior, locally-created content. If you ever feel we fall short in that commitment, please let us know.