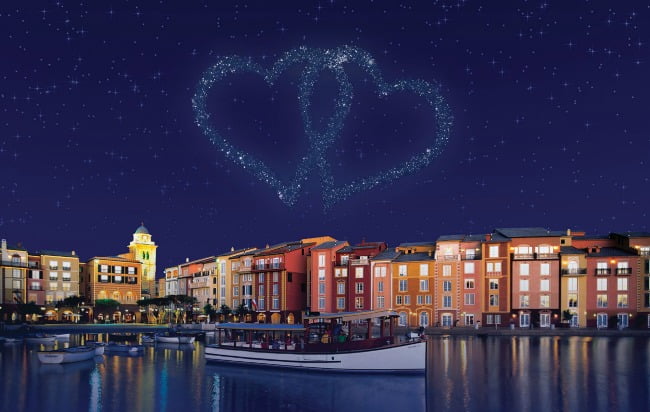 Harbor Nights Romantico Returns February 10, 2017
On Valentine's weekend, escape to the romance of the Mediterranean under the twinkling lights of the Harbor Piazza at Loews Portofino Bay Hotel at Universal Orlando.
Harbor Nights Romantico will take place on Friday, February 10, 2017 from 6:30pm – 9pm when guests will enjoy select wines and sparkling wines, expertly prepared gourmet foods from each of the hotel's superb onsite restaurants, and live music from the Johnny Cool Swing Band.
This spectacular event takes place outdoors (weather permitting) under the stars and amidst the hotel's majestic and picturesque Harbor Piazza, one of Orlando's most distinctive and delightful outdoor event spaces. Besides an endless array of wines and gourmet fare, the event also features live music and a balcony performance by Portofino's opera singers.
MENU HIGHLIGHTS
Guests can enjoy unlimited samples of more than a dozen select wines and sparkling wines, along with gourmet food and desserts expertly prepared by the hotel's award-winning culinary team. Menu highlights include:
Grilled Braciole stuffed with Butternut Squash, Spinach, Artichoke, Fontina Cheese, Crimini Mushroom Ragout
Zuppa Pasta e Fagioli, Chopped Kale
Herb Roasted Pork Loin, Raisin Vermouth Demi Glaze, Polenta
Spinach Gnocchi with Pomodoro, Roasted Vegetable Strudel
Seared Mahi Mahi Escabeche, Butter Croutons, Bell Pepper, Onion, Kalamata Olive, Celery, Garlic Cloves, Parsley
Triple Chocolate Gelato, Champagne Sorbetto
Milk Chocolate Raspberry Panna Cotta, Raspberry Coulis
Chocolate Covered Strawberries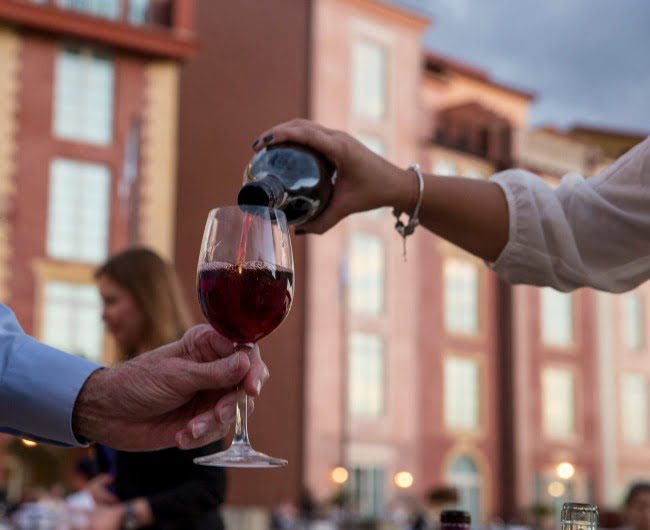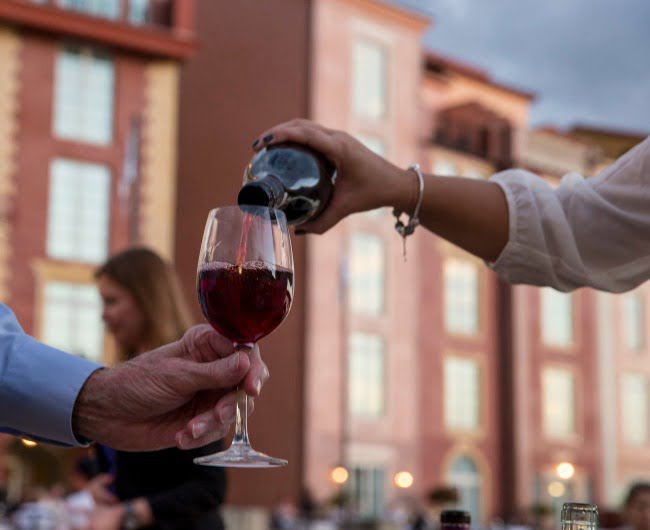 Tickets to Harbor Nights Romantico are priced as follows:
Regular ticket: $50 (general standing)
VIP ticket: $85 (reserved seating in a special area with private food & wine station as well as passed hors d'oeuvres). These tickets are only available for purchase online.
Note: All tickets include complimentary self-parking or discounted valet parking for $5.
Tickets can be purchased ONLINE or by calling 407-503-1200.
FUTURE 2017 HARBOR NIGHTS EVENTS
Loews Portofino Bay Hotel at Universal Orlando recently announced dates for the entire 2017 food and wine event series, Harbor Nights. In addition to February 10, Harbor Nights will also be held:
April 21
October 13
Holiday Harbor Nights on November 24
MORE DETAILS
For more information and to purchase tickets for Harbor Nights on February 10, please visit loewshotels.tix.com. Please note this is an adults (21 and older) only event.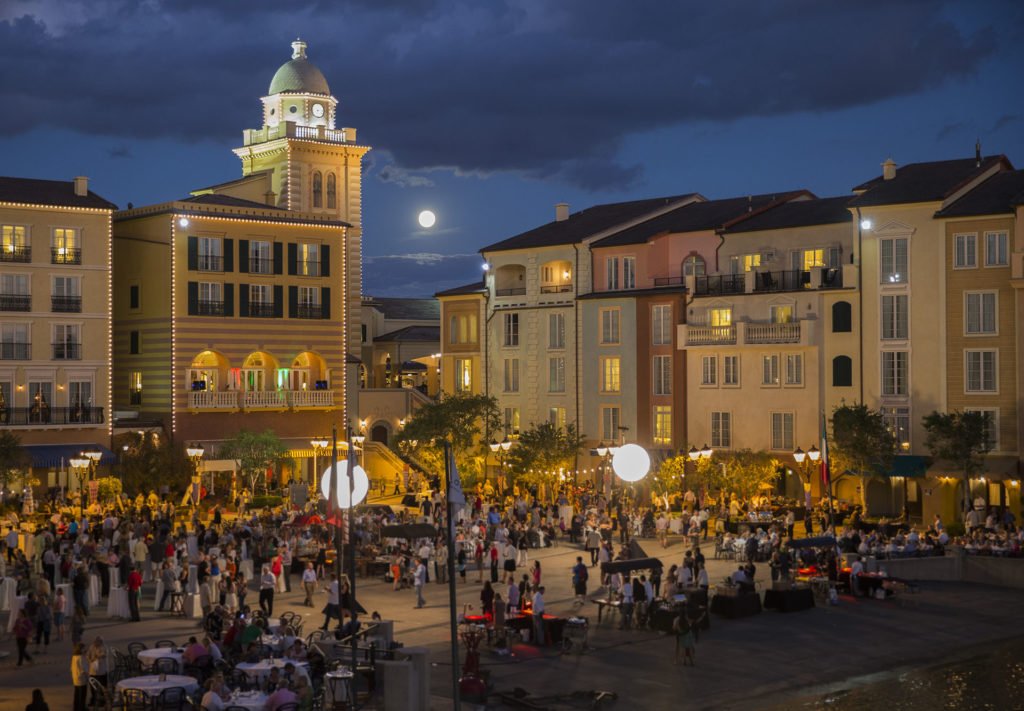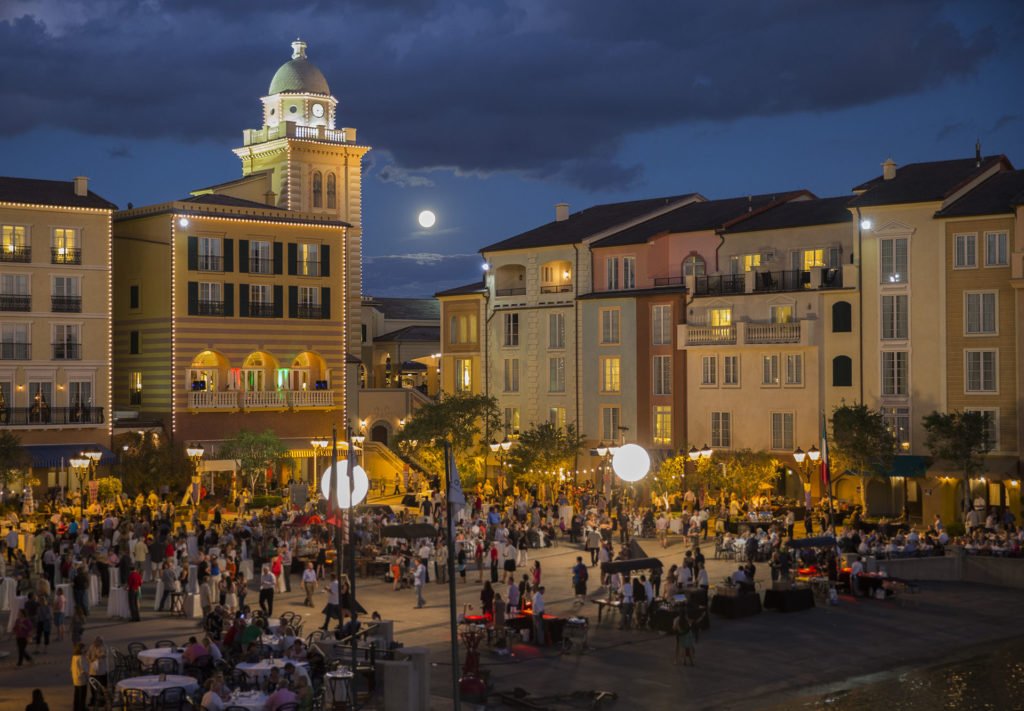 DISCLOSURE
We were compensated to write this post…
and
We are committed to providing you with valuable content that informs and inspires you…
and
We are clear that all of our content, including our sponsored content, gives value to our readers.
Our commitment as a for-profit website is to marry total transparency with superior, locally-created content. If you ever feel we fall short in that commitment, please let us know.