Walt Disney World resort restaurants offer much more than kid-centric character themed breakfasts. In fact, Disney dishes out some of the most flavorful culinary experiences for date nights! Here are some delicious options:
"Untamed" Dining Adventure
Let your taste buds run wild during a meal hosted by a Disney animal specialist at Sanaa located in the Kidani Village at Disney's Animal Kingdom Lodge. Over lunch, an expert will serve up facts and myths about wildlife as you immerse yourself in the culture and flavors of Africa. A four-course African-inspired feast made in Sanaa's tandoor ovens boasts many delicacies, such as warm naan bread, savory dips, slow-cooked meats and unusual sweets. Then, venture to a savanna lookout to observe and learn more about the exotic animals grazing the landscape, including zebra, giraffes, ankole cattle and white-bearded wildebeest. This experience is held every Wednesday and Saturday (for up to 12 guests) from 12:00-1:45 pm. The cost is $49 per person which includes gratuity plus a $5 contribution to Disney's Worldwide Conservation Fund.
Dine with an Imagineer
Get your creative juices flowing on an engaging dining date with a talented Disney Imagineer! At the chic Bamboo Room of the Hollywood Brown Derby at Disney's Hollywood Studios, you'll eat up stimulating insight from one of the creative artists bringing the magic to Disney attractions and resorts. Savor a four-course meal and a souvenir plate. The price is $68.15 per guest (tax included). Or opt for dinner with an Imagineer at Flying Fish Café at Disney's Boardwalk Resort, which offers a similar experience to go "behind the curtain" of Disney's creative process over a tantalizing four-course meal. Cost is $105.83 (including tax).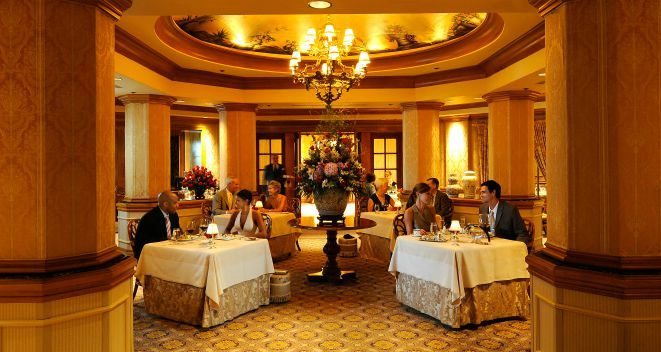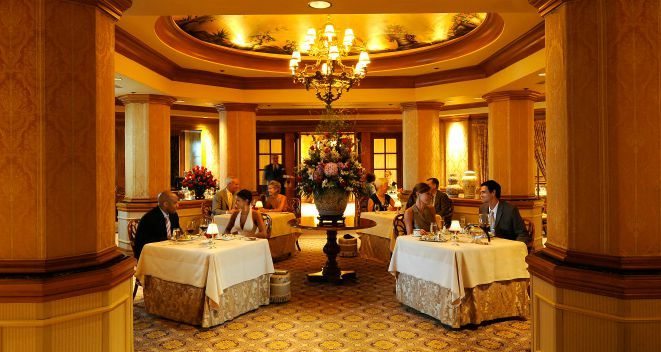 Chef's Royal Table
Dine at the exclusive table located in the heart of Victoria & Albert's kitchen within Disney's Grand Floridian Resort & Spa. Heat things up while interacting with the chef and culinary team as they prepare a 10-course meal just for you and your date! During the approximate 3-hour dining experience, the chef will serve up tidbits and tasting samples fit for your dietary preferences. And with the wine pairing, a sommelier will select superb vintages for each portion of your meal. The Prix Fixe begins at $250 per guest; plus wine pairings start at $150 per guest. This ticket price is clearly for special occasions, but at least valet parking is available at no additional cost.
Fireworks Feast
Dinner and show… well, sort of! Savor the finest in Californian cooking at California Grill in Disney's Contemporary Resort as you take in the sights of Seven Seas Lagoon and the Magic Kingdom, followed by the best fireworks dining experience. Watch from your table or head out to the observation deck and let the sparks fly!
Tea Time Treats
If your go-to date is typically burgers and brews, surprise your magical mate with a fanciful traditional English-style tea inside the Garden View Tea Room at Disney's Grand Floridian Resort & Spa. Lounge on plush pillows at wicker tables overlooking the grounds while sipping warm, freshly-brewed tea from fine white china etched with pink roses as you nosh on sweet strawberries with cream, homemade scones and fruity jams. Reservations are accepted daily from 2-5 pm.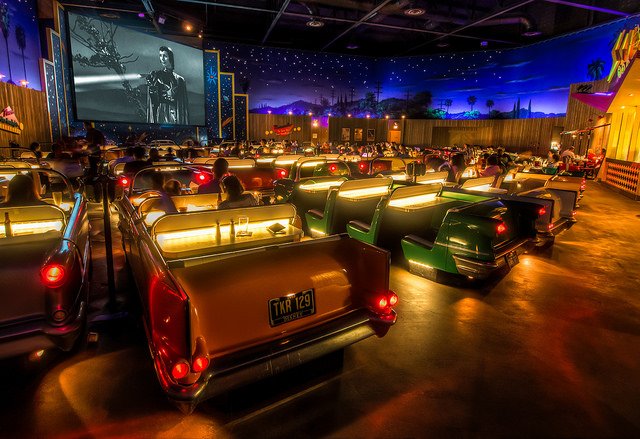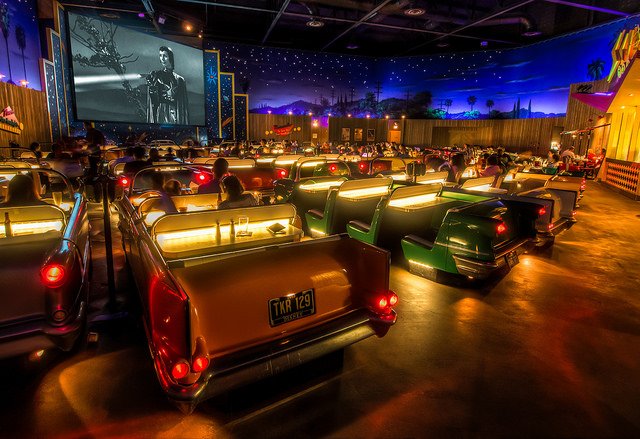 Sci-Fi Dine-In
Dinner and a movie is super fun with flashy, 1950s-era cars at the Sci-Fi Dine-In Theater Restaurant located within Disney's Hollywood Studios. The setting makes you believe it's dark outside with fiber-optic stars twinkling overhead and cars lined up facing a giant movie screen. Eat up the outrageous sci-fi movie clips and yummy sandwiches, barbecued pork ribs, and chef's salad.
Specialty Dining Cruises
Celebrate a special occasion or simply delight in a relaxing luxury cruise aboard a deluxe 21-foot pontoon boat (up to 8 people). This experience offers unique private dining — from intimate brunches and reception-style dinners to birthday cakes and decadent dessert platters. Add the foods and beverages of your choice, or even professional butler service! Here's a sweet choice: set sail on Ferrytale Wishes, an exclusive dessert party and magical cruise aboard the iconic General Joe Potter ferryboat, featuring dreams-come-true desserts and dazzling water views of the Wishes Magic Kingdom fireworks spectacular. Admission is $99 for adults and includes a take-away souvenir palette plate & glow glass.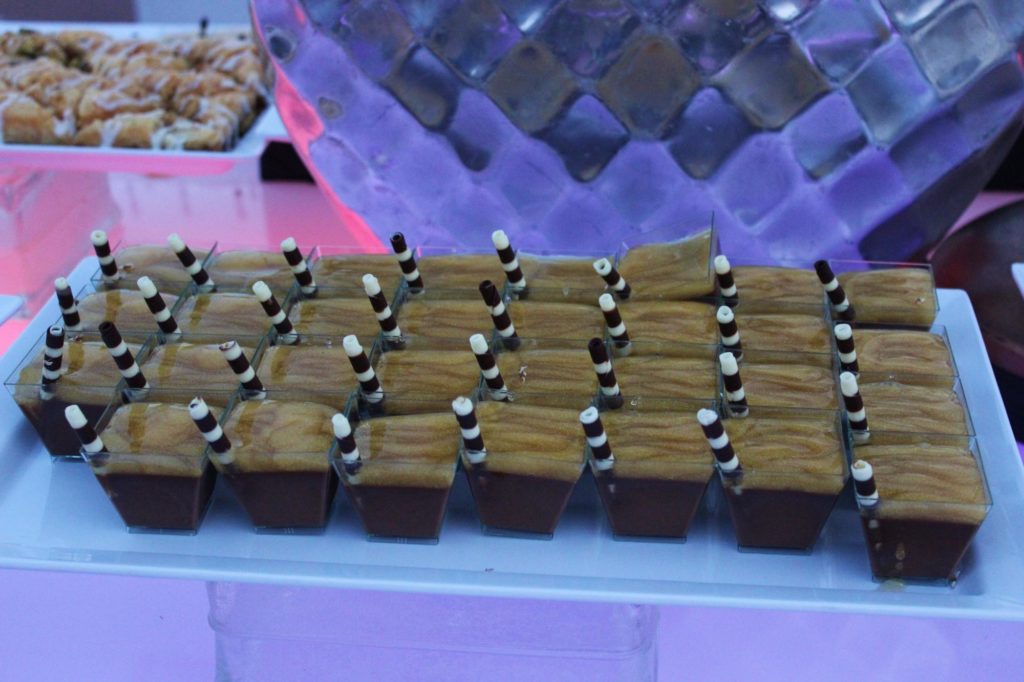 Private Sparkling Dessert Party
Make your visit to Epcot extra sweet with tempting treats, spirited drinks and a VIP view of Epcot's iconic nighttime fireworks spectacular: IllumiNations: Reflections of Earth. Savor delectable desserts and wines in an exclusive setting and enjoy a clear view of the World Showcase Lagoon as it erupts in a symphony of color and sound during the fireworks display. Under an evening sky ablaze with awesome pyrotechnics, experience a taste explosion with an internationally-inspired lineup: traditional baklava from Morocco, pistachio cannoli from Italy, chocolate ganache tarts from France, crisped rice puffs inspired by Asian cuisine, warm chocolate pudding from the United Kingdom, strawberry shortcake from the United States and much more. Admission is $49 (tax and gratuity included).
To learn more, visit DisneyWorld.com/Dining or call (407) WDW-DINE.
Feature image credit: California Grill