Updated November 2017
The Orlando Science Center recently announced the return of Star-Studded Evenings, a program inviting Orlando locals to enjoy the Crosby Observatory and Digital Adventure Theater every Friday and Saturday evening from 5pm – 9pm for only $10.
STARGAZING
Your $10 ticket gives you access to the outdoor viewing deck, which houses a 10″ Byers refracting telescope used to look at various celestial objects, as well as 8″ and 10″ reflecting telescopes. Knowledgeable staff will be on hand to give you insights into what you're seeing and also tips for stargazing at home. The outdoor viewing deck is also a wonderful place to enjoy sunset views over the downtown skyline, weather permitting.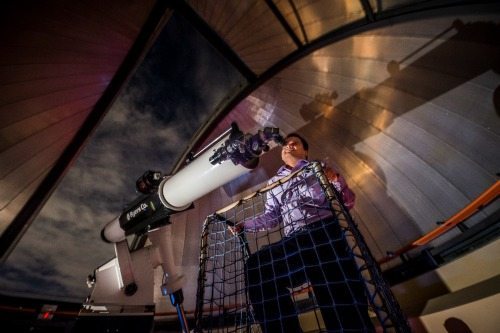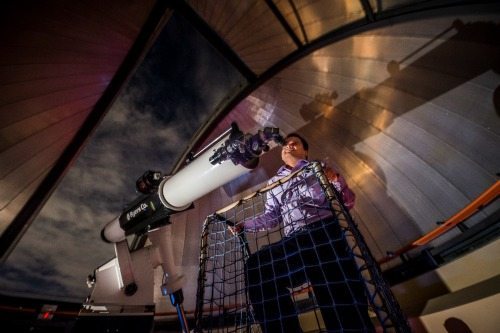 HOLLYWOOD MOVIES
After guests have marveled at the stars, they can wander into the Science Center's Digital Adventure Theater, which screens a rotating selection of awe-inspiring National Geographic films and Hollywood hits.
Now playing: Couples can enjoy either Despicable Me 3 at 5:10pm or Wonder Woman 3D at 7:50pm. The Crosby Observatory, located on the top of Orlando Science Center, will stay open until 9pm.
The Digital Adventure Theater is one of only a handful of theaters in the Orlando area that features a 4K resolution projection system – capable of producing an image nearly four times the quality of standard high definition.
SUNRAIL
With SunRail running on Friday nights, this is a great date night opportunity for the astronomically curious. Hop on SunRail, enjoy one of many Ivanhoe Village dining options along Orange Avenue and then walk over to OSC for telescopes and movies.
DETAILS
Star-Studded Evenings
Friday and Saturday nights from November 10, 2017 until February 24, 2018
5pm – 9pm
$10 per person
MORE INFO
NOTE: Exhibits will not be open during Star-Studded Evenings.