Head to the Orlando Science Center for date night on Saturday, September 17 from 8–11:30pm for Science Night Live, an ongoing adults-only event series packed with with grown-up-inspired programming.
For its last event of 2016, Science Night Live will focus on outer space! You'll hear from two unique guest speakers:
Shuttle commander and three-time spaceflight veteran Andrew M. Allen will present "Journey to Mars: An Astronaut's Perspective." In this can't-miss presentation, attendees will hear what a manned flight to Mars may be like from Allen's unique perspective as someone who has logged more than 900 hours in space.
Dr. Humberto Campins, who will share the latest news on NASA's OSIRIS-REx Asteroid Sample Return Mission. Learn how the study of this pristine sample will revolutionize our understanding of the early Solar System, including planet formation and the origin of life on Earth. The data collected at the asteroid will also aid our understanding of "potentially hazardous asteroids" that could threaten Earth.
Additional space-themed programming includes Exploration in Space exhibitors from the NASA Center for Life Cycle Design, Kennedy Space Center, the Astronaut Scholarship Foundation, Jacob Aerospace & Defense Contractor, NASA Solar System Ambassadors and University of Central Florida's College of Science.
Visitors will also be able to enjoy the Crosby Observatory (weather-permitting) and peer up into the night sky through the 10-inch refractor telescope — one of the largest in the state available to the public. Glimpse more of the local sky with free-standing telescopes on the SunTrust Terrace presented by the Emil Buehler Perpetual Trust Planetarium. Interact with astronomy experts who will help you get the best views of the night sky above our City Beautiful.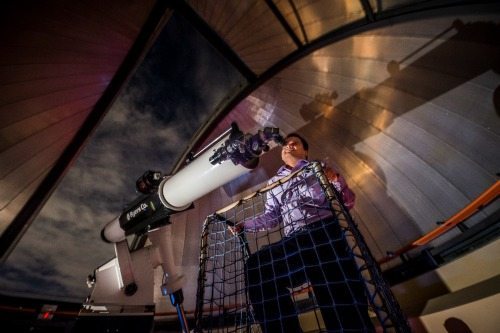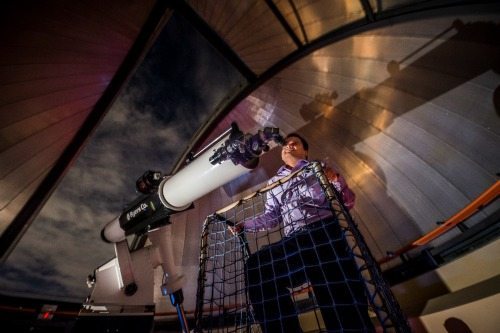 ONE NIGHT ONLY: SubWAVE Silent Disco
Dance the night away with wireless headphones tuned in to a music channel of your choice. You can also dance with the dinos during a live DJ dance party in DinoDigs!
Explore All Four Floors
Indulge in all four floors of exhibits including:
NatureWorks, Engineer It!, Our Planet, and DinoDigs
Check out the latest permanent exhibit Kinetic Zone — Science in Motion to enjoy an eclectic array of hands-on, interactive exhibits that will let you explore the fundamentals of forces, such as electricity, gravity, Newton's Laws and much more
Try hands-on experiments in Dr. Dare's Laboratory
Experience giant-screen films in the Dr. Phillips CineDome
Fire up your brain and get your competitive juices flowing with some bar-style science trivia! Test your science knowledge in several categories to win prizes!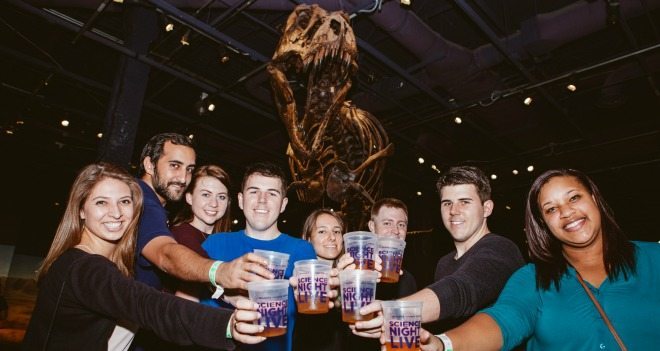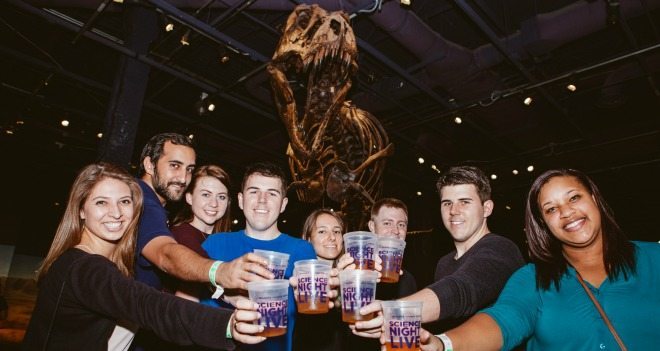 Food & Drinks
Enjoy scrumptious foods and adult beverages available for purchase courtesy of Hard Rock Café, who will be featuring select items from their award-winning menu. Stop by one of their booths for a taste! Cash or credit cards are accepted and ATMs are on-site for convenience.
Tickets
Experience Science Night Live at the special evening rate of $15.95. Parking is free in the Science Center parking garage. Members enjoy Science Night Live at no charge. Guests must be 21 years old and up. Advance purchase required. CLICK HERE for tickets.
Orlando Science Center's final Science Night Live night of 2016 promises to be out of this world! For more information, call 407-514-2000 or visit www.osc.org/snl.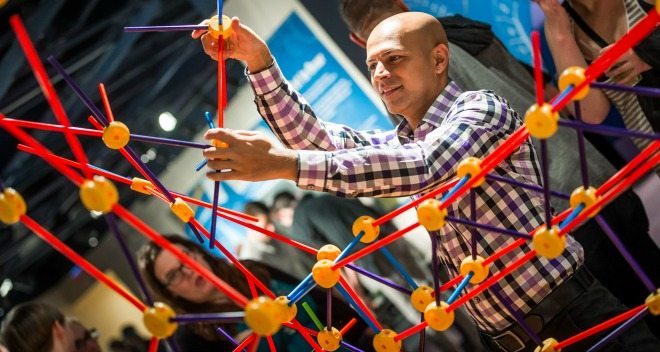 DISCLOSURE
We were compensated to write this post…
and
We are committed to providing you with valuable content that informs and inspires you…
and
We are clear that all of our content, including content from our advertisers, gives value to our readers.
Our commitment as a for-profit website is to marry total transparency with useful, high-quality, local content.  If you ever feel like we fall short in that commitment, please let us know.