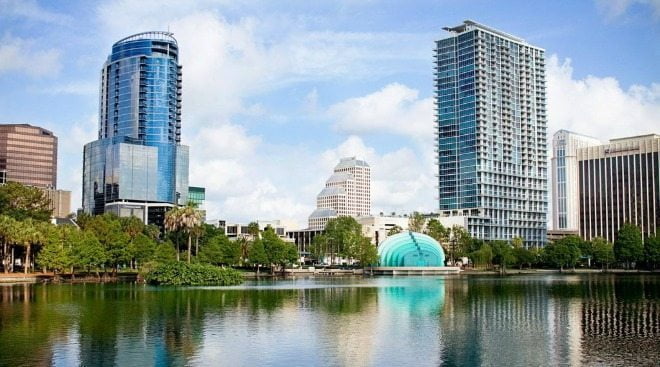 6 fabulous itineraries for your next Orlando date night!
By Stephanie Patterson
One of the greatest things about living in Orlando is that there's never a shortage of ways to spend your time. There's always a new restaurant to try, a new neighborhood to explore, craft beer to sample, and endless events to attend. Yet despite the plethora of options that await us in the City Beautiful, planning a night out can feel overwhelming when it comes down to choosing a restaurant or activity.
I've compiled a list of activity and food pairings to make planning an Orlando date night a breeze. Choose one (or all) of these six pairings for your next day or night out:
1. For the Sport Fanatics
Orlando Sporting Event + Hot Dogs at Frank & Steins (CLOSED July 2017)
We're lucky to have a variety of sports to choose from here in Orlando (hockey, basketball, soccer, arena football) and there's usually something going on no matter what time of year or day of the week. Orlando City soccer games are scheduled now through October, the Orlando Magic are back in October, and hockey season begins in November for the Orlando Solar Bears.
If you're attending an event at the Amway Center, great food waits a 10-minute walk away on the corner of Church St. and S Magnolia Ave. Home to a menu of 300+ beers and a wide variety of hot dogs, Frank & Steins is the ideal place to fuel up before game time. Don't miss the giant soft pretzel with queso or the Bacon Mac Frank – a hot dog loaded with bacon mac and cheese and sriracha sauce.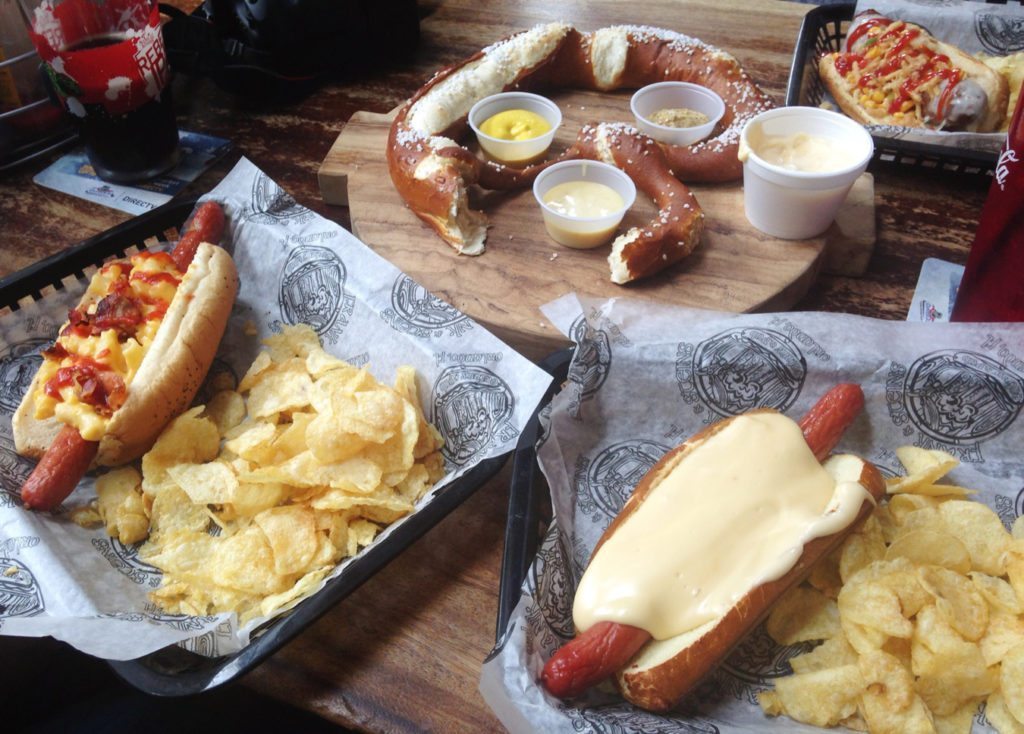 2. For the Social Butterflies
Sunday Yoga in the Park + Brunch at Dexter's of Thornton Park (CLOSED)
Sundays in Lake Eola Park are all about community. Every Sunday at 11am, yogis from all over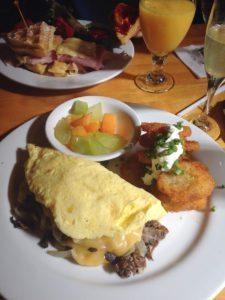 gather in the northeast corner (by Panera) of Lake Eola Park for Yoga in Lake Eola Park. All you need to bring is a mat, water, and $5 to enjoy the practice, which is suitable for yoga enthusiasts of all levels.
After you've worked up an appetite, head to Thornton Park in search of brunch. Tucked away on E Washington Street you'll find Dexter's, an American restaurant serving up brunch favorites like flavored mimosas, omelets, and eggs benedict alongside more unique offerings, such as the Ultimate Breakfast Cuban Sandwich. Work off the carbs and champagne afterwards with a stroll through the farmers market, which takes place each Sunday from 10am – 4pm.
3. For the Local Tourists
The Orlando Eye + Burgers at Shake Shack
Orlando's attractions aren't just for tourists; they're fun for locals, too. Many attractions, including the Orlando Eye, offer a resident discount making this a budget friendly date night. Tickets are $18 when you book online in advance. True, you'll have to go through the traditional tourist activities like having a souvenir photo taken and watching an intro video, but the view from above is totally worth it, especially at sunset.
After your flight, make your way to the beloved Shake Shack (also located at I Drive 360) for burgers, shakes, and fries. If it's cool enough outside, the outdoor seating area offers a great view of the Orlando Eye lit up at night or framed by sunny skies during the day.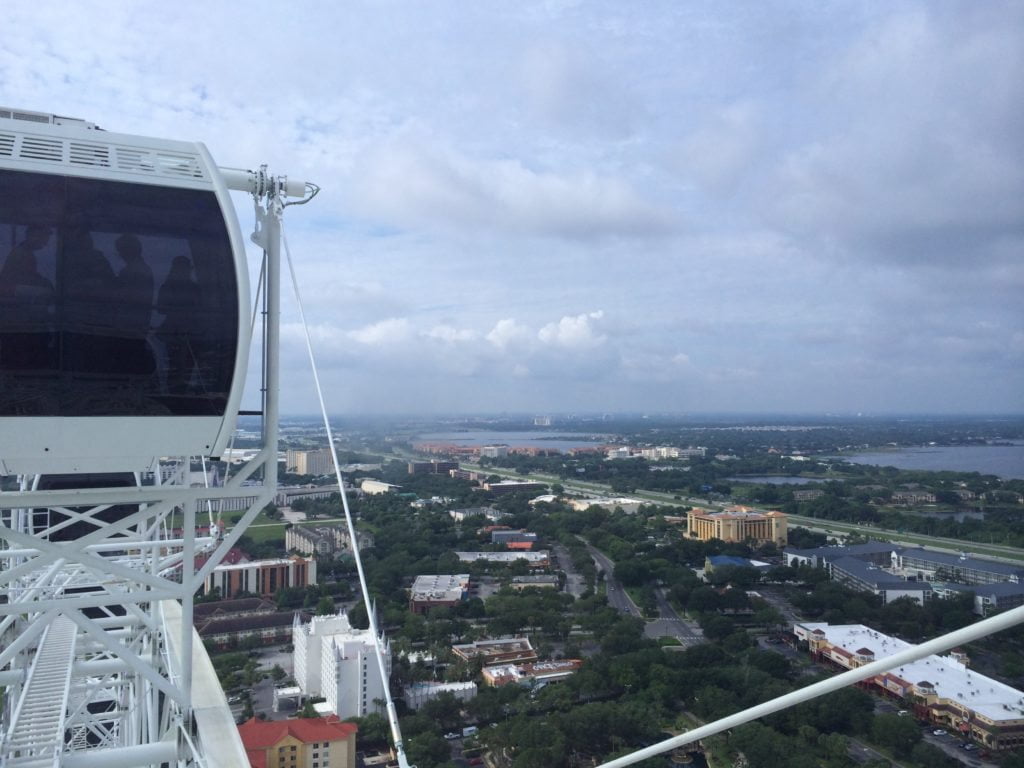 4. For Culture-Loving & Foodies
Orlando Museum of Art + Tacos & a Mini Bar Crawl in Mills 50
The Orlando Museum of Art offers couples the chance to squeeze in a little culture on date night. The museum is home to a collection of Contemporary, American, and African art and details on the current exhibitions can be found at the OMoA website. (Hours: Tues-Fri: 10am to 4pm; Sat-Sun: noon to 4pm)
After your visit to the OMoA, make your way down to Black Rooster Taqueria (about a 15-minute walk or short drive), a small taco joint adorned with Day of the Dead decor and a hip urban vibe. Kick things off with some fresh, made-to-order guacamole while you're waiting for your tacos. I recommend the achiote pork, but mix and match to your heart's content.
After tacos, begin your mini bar crawl at The Guesthouse, which is conveniently located right next door. They're known for their craft cocktails like the Tom Collins and Moscow Mule and happy hour lasts from 5-8pm. Continue on to BART (bar + gallery + arcade) to enjoy vintage arcade games, local art on the walls, and a varied craft brew menu.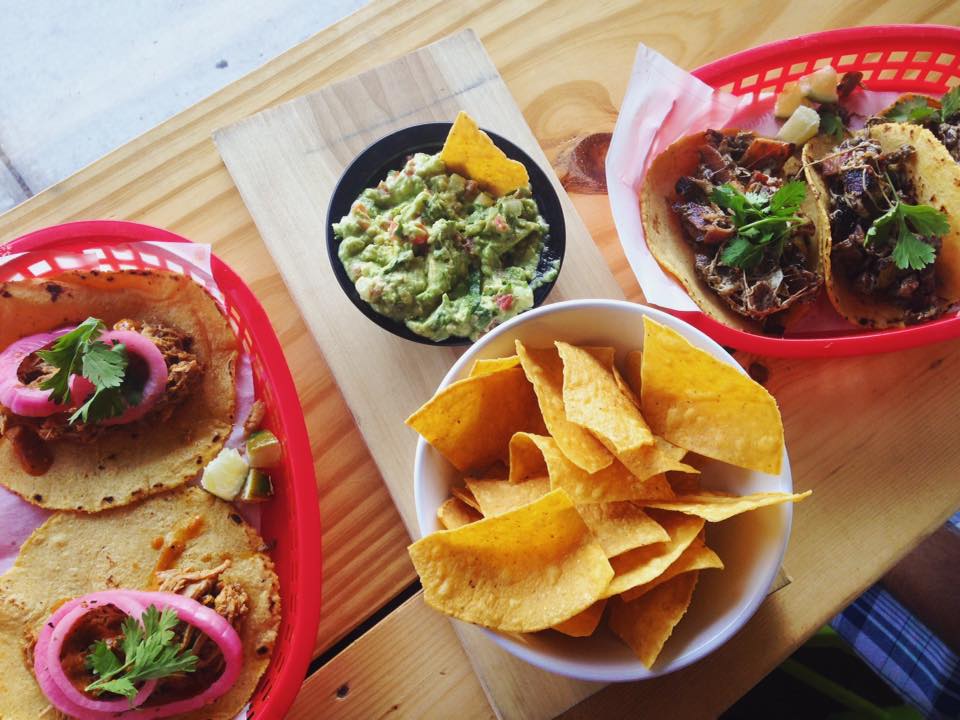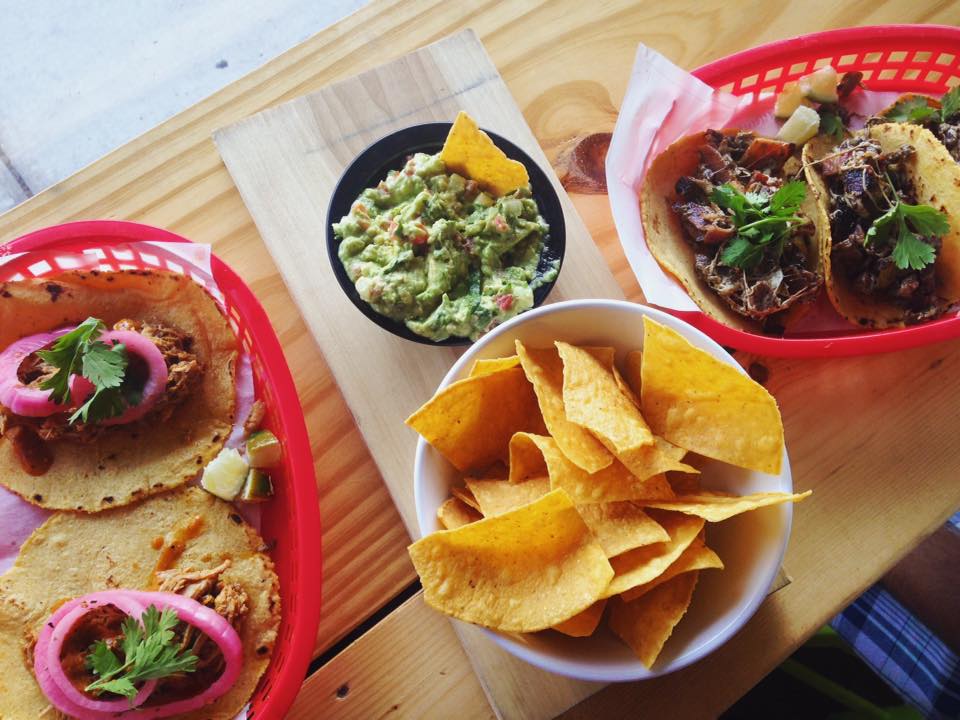 5. For Movie Buffs on a Budget
Date Night Movie at Harry P. Leu Gardens + Food Trucks & BYOB
On the first Friday of most months, Leu Gardens hosts outdoor movie night in the garden for $6 (or free if you're a member). The best part? You can bring your own dinner basket and alcohol OR you grab a bite at the on-site.
The next movie is Shop Around the Corner, showing on August 5th. Food truck Curbie's Sidewalk Cafe and Peak Season Pops (they have the best artisanal ice pops!) will both be on site. While the movie doesn't begin until 8:30, make sure you arrive early to stake out a spot – the garden area fills up quickly. Leu Gardens opens at 6pm on movie nights. Parking is free.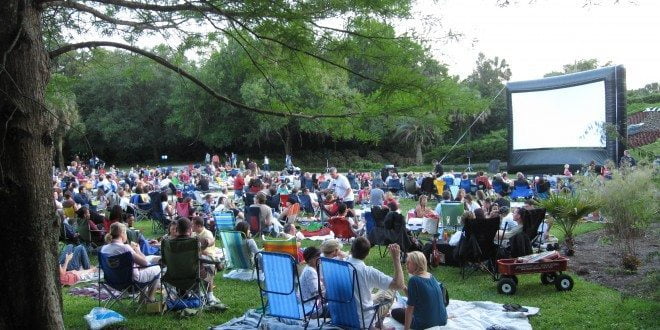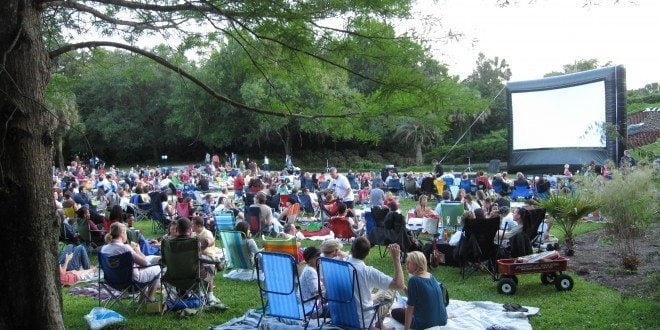 6. For the Sweet-Toothed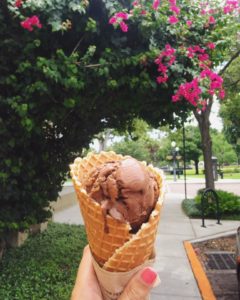 Winter Park Stroll + Kilwin's Ice Cream
Winter Park is the perfect location for satisfying your sweet tooth. The calories don't count if you can walk while you eat, right? Park Ave. is an easily walkable hub for shopping, dining, architecture and weekend wandering. It is also home to a great sweet spot: Kilwin's Ice Cream.
Kilwin's is known for their ice cream and fudge, and if you have a chance to try the limited time Double Peanut Butter Pie ice cream they're offering right now, I highly recommend it. You may be lucky enough to catch them making a fresh batch of fudge or waffle cones when you visit.
Ice cream in hand, wander through Central Park or hop on a scenic boat tour of the Winter Park chain of lakes for $14. If you want to make a day of it, stick around to try one of the area's many restaurants such as Prato, Cocina 214, or The Parkview to name a few.
About the Author
Stephanie Patterson is a local photographer, travel blogger, and food tour guide with a passion for creativity, the beach, and great food. Find her online at Stephanie Patterson Photography (www.spattersonphotography.com) or Travel Taste Click (www.traveltasteclick.com).
Photo credits: All images, except for The Orlando Eye and Leu Gardens, were taken by Stephanie Patterson.