So many little corners of Orlando are blossoming and each are emerging with its own unique character and charm. The North Quarter District, located north of Colonial Drive along Orange Avenue, is one such neighborhood that's steadily becoming one of the city's best destinations for date night.
We can't wait to show it to you!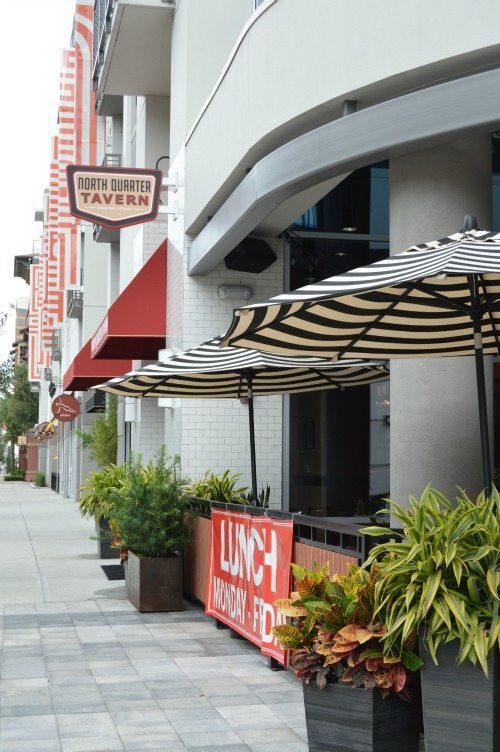 Join us on Saturday, August 6, 2016 for a one-of-a-kind progressive dinner to showcase a fabulous corner of The North Quarter District.
Hosted by Orlando Date Night Guide founder Kristen Manieri and beginning at 6:30pm, we'll taste and sip our way through a moveable feast designed to be an engaging and exciting dining experience.
We'll begin with cocktails inside the North Quarter Tavern, a casual, chef-driven pub-style restaurant with elevated cuisine created by Chef Matt Wall. We'll also enjoy one of the Tavern's signature appetizers while getting to know our fellow diners.
Then, it's off to Citrus Restaurant located next door, a lovely local-focused restaurant where Chef Alex Myers will prepare a small plate and entree course with wine for us to enjoy in the restaurant's private dining room.
Finally, our giddy group will travel to the outdoor patio where the chefs will face-off in a house made ice cream showdown. Each will create a unique frozen treat for us to not only enjoy but also to vote on. Once the votes are tallied, one chef will be crowned the night's ice cream champion.
TICKETS
Tickets to this four-course North Quarter District Progressive Dinner are $50 per person and include:
welcome cocktail/beer/wine
signature appetizer
small plate course
entree course with one wine/beer
ice cream showdown
tax
gratuity
Complimentary parking available in the 801 North Orange Parking Garage located behind Citrus Restaurant
SOLD OUT
Please email kristen@orlandodatenightguide.com to be added to the wait list.