Chefs from more than 40 restaurants will come together on Saturday, August 27, 2016  for the 27th Annual Taste of the Nation for No Kid Hungry, when Orlando locals will get the chance to taste their way through offerings from Central Florida's best restaurants.
Forty-two of the area's most accomplished chefs (including newcomers STK, Rusty Spoon and Eleven at Reunion Resort) will showcase tasting portions of signature dishes, accompanied by fine wines and specialty cocktails at the Orlando World Center Marriott.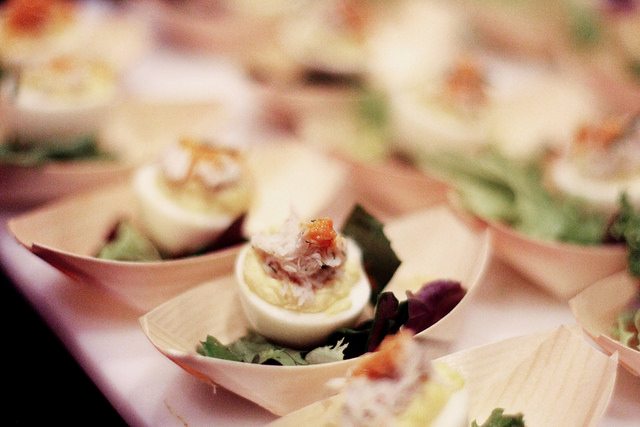 In addition to cocktails and wine, several popular brewers have also been tapped for this year's event, including Brew Bus USA, Cigar City Brewing, Crooked Can Brewery and Orlando Brewery.
WHEN: Saturday, August 27, 2016, 6:45pm-10pm
WHERE: Orlando World Center Marriott
TICKETS: $150 each (get $15 off each ticket with promo code READER10)
ATTIRE: Cocktail / Semi-Formal
PARTICIPATING RESTAURANTS
1. Artist's Point at Disney's Wilderness Lodge
2. B Resort & Spa/American Kitchen
3. Benihana
4. Black Fire Brazilian Steakhouse
5. Bosphorous Turkish Cuisine
6. Café Tu Tu Tango
7. Canvas Lake Nona
8. Capa at Four Seasons Resort Orlando
9. The Capital Grille
10. CFHLA Food & Beverage Council
11. Cress Restaurant
12. Cuba Libre Restaurant & Rum Bar at Pointe Orlando
13. Dragonfly Sushi and Robatta Grill
14. Eddie V's
15. Eleven at Reunion Resort
16. Empress Sissi Cake & Specialty Pastries
17. Florida Nitro
18. Forte at Reunion Resort
19. FreshPoint Central Florida
20. Gaylord Palms Resort and Convention Center/Old Hickory Steakhouse
21. Gaylord Palms Resort and Convention Center/MOOR
22. Hemisphere Restaurant at the Hyatt Regency Orlando International Airport
23. Highball and Harvest at Ritz-Carlton Orlando, Grande Lakes
24. JW Marriott Grande Lakes Orlando, featuring Whisper Creek Farms: The Kitchen
25. K Restaurant and Wine Bar
26. Marlow's Tavern
27. Nestle Professional
28. Nova Scratch Kitchen (CLOSED)
29. Orlando World Center Marriott
30. The Osprey Tavern
31. RA Sushi
32. Red Wing Restaurant
33. Restaurant ASH
34. Rosen Shingle Creek │A Land Remembered
35. Rosen Shingle Creek │Cala Bella Restaurant
36. The Rusty Spoon
37. Seasons 52 Fresh Grill
38. SeaWorld Orlando
39. Second Harvest Food Bank Kitchen
40. STK
41. Tapa Toro Tapas Bar and Paella Pit
42. Taverna Opa Orlando
43. The Whiskey
44. Universal Orlando
45. Yak and Yeti
AUCTIONS AND RAFFLES
Guests can participate in a fully automated mobile silent auction featuring signed memorabilia, stays at upscale hotels, dining experiences, rounds of golf on area courses, and exotic adventures and getaways.
The Giving Tree raffle, sponsored by Edible Orlando, returns for the second year inviting guests to win a taste of Orlando's most popular establishments. For a $50 donation, guests can select a Giving Tree envelope hanging from a towering tree containing a gift certificate ranging from $25 to $300 in value.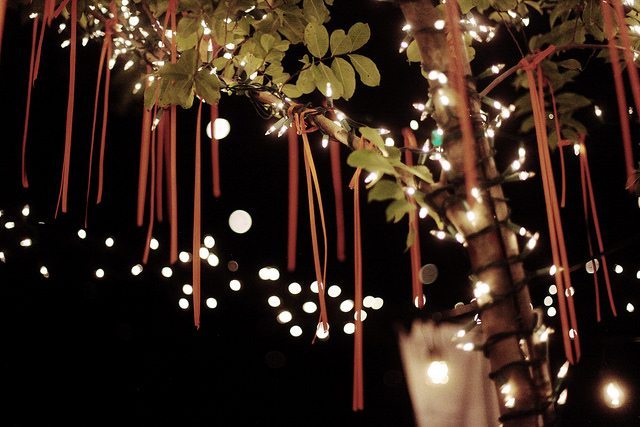 The event's ever-popular Instant Wine Cellar game offers participants a chance to win more than 150 bottles of wine valued at more than $2,500. There are only 250 chances to win this exquisite wine cellar. Each key is a $25 donation.
Guests can also win fine bottles of wine with the all-new Ring Toss for Wine fundraiser. Rings are available for purchase to toss onto wine bottles ─$5 for two tosses or $10 for six tosses. When a ring lands around a bottle neck, the guest wins a bottle of wine to take home.
WIN A GOLDEN TICKET
For the first time, Orlando's Taste of the Nation introduces the Golden Ticket Giveaway, offering an exciting new way to win a pair of complimentary tickets to this year's event. Guests who dine at select, participating establishments can ask their server for a Golden Ticket to receive a concealed envelope that may contain a pair of tickets to this year's event. Chances of winning are 1 in 10. Follow hashtags #OrlTaste and #GoldenTicket for a list of participating restaurants and updates on remaining Golden Tickets. The Golden Ticket Giveaway runs from Aug. 1 – 22.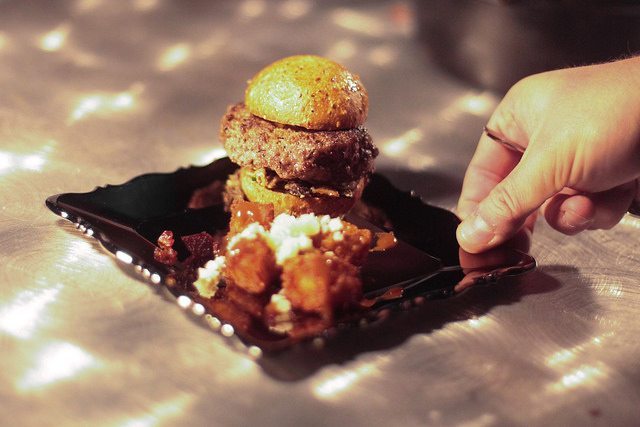 ABOUT TASTE OF THE NATION
Orlando's Taste of the Nation for No Kid Hungry is the region's longest-running and most trend-forward food and beverage event raising funds and awareness for children's nutrition programs provided by national beneficiary Share Our Strength, regional beneficiary Florida Impact, and local beneficiaries Coalition for the Homeless of Central Florida and Second Harvest Food Bank of Central Florida.
A handful of students from The Second Harvest Culinary Training Program will be at Orlando's Taste of the Nation this year to lend the cooking skills they have mastered in Second Harvest's 14-week program designed to provide qualified, at-risk and economically disadvantaged adults with the culinary and life skills training needed to pursue a sustainable career in the food industry.
UPCOMING FUNDRAISERS
A handful of fundraising events have been planned leading up to Orlando's Taste of the Nation, each offering a chance to experience sips and nibbles before the main event.
July 20 – August 24: Eola Wine Company welcomes guests to raise a glass to end childhood hunger with a series of weekly wine tasting events on Wednesdays from 6pm to 8pm now through August 24. For a$15 donation at the door, guests will receive free tastings of select wines.
Saturday, July 30: Blue Martini Pointe Orlando will serve up support for childhood hunger relief by donating proceeds from their Little Black Dress Party. For a $10 cover charge, guests enjoy live entertainment, a complimentary champagne cocktail, and a chance to win luxury designer items valued up to $2,500 through an exciting raffle. Attendees will also have a chance to win a pair of tickets to Orlando's Taste of the Nation for No Kid Hungry. Ladies are invited to wear their favorite little black dress to enjoy free entry to the event.
July 20 and August 31: The Ancient Olive is fighting childhood hunger with olive oil by donating $1 for each bottle of ultra-premium extra virgin olive oils, aged balsamic vinegars, and flavor-infused olive oils sold between now and the end of August. The tasting bar for premium extra virgin olive oils and balsamic vinegars is located at 324 N. Park Ave., Winter Park. The Spice & Tea Exchange, located at 309 Park Ave. North, Winter Park, will also donate $1 for each gourmet grinder blend sold.
Proceeds from these three events benefit Share our Strength's efforts to end childhood hunger, which includes local beneficiaries Coalition for the Homeless of Central Florida and Second Harvest Food Bank of Central Florida.